Velo-Store Multi-Bike Unit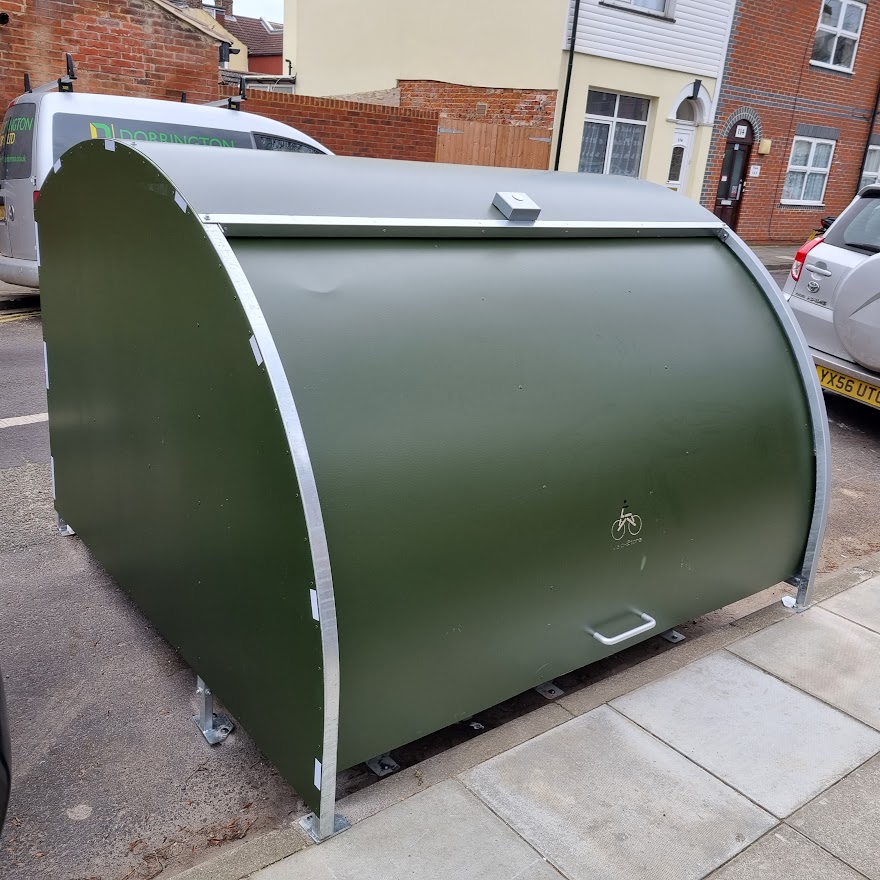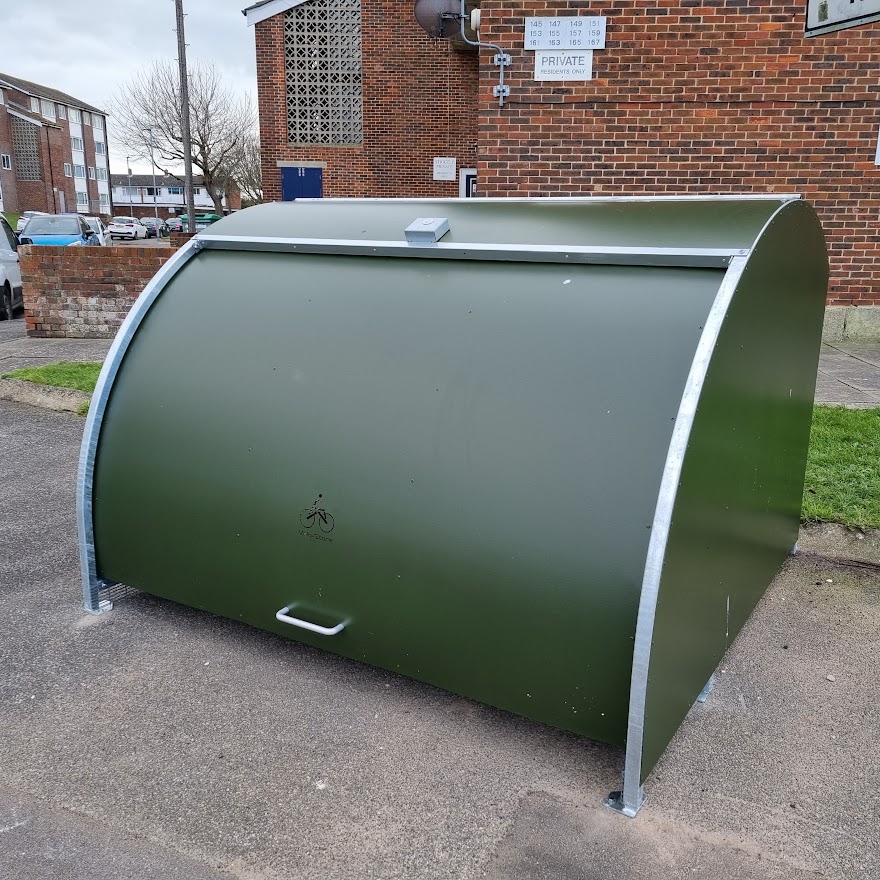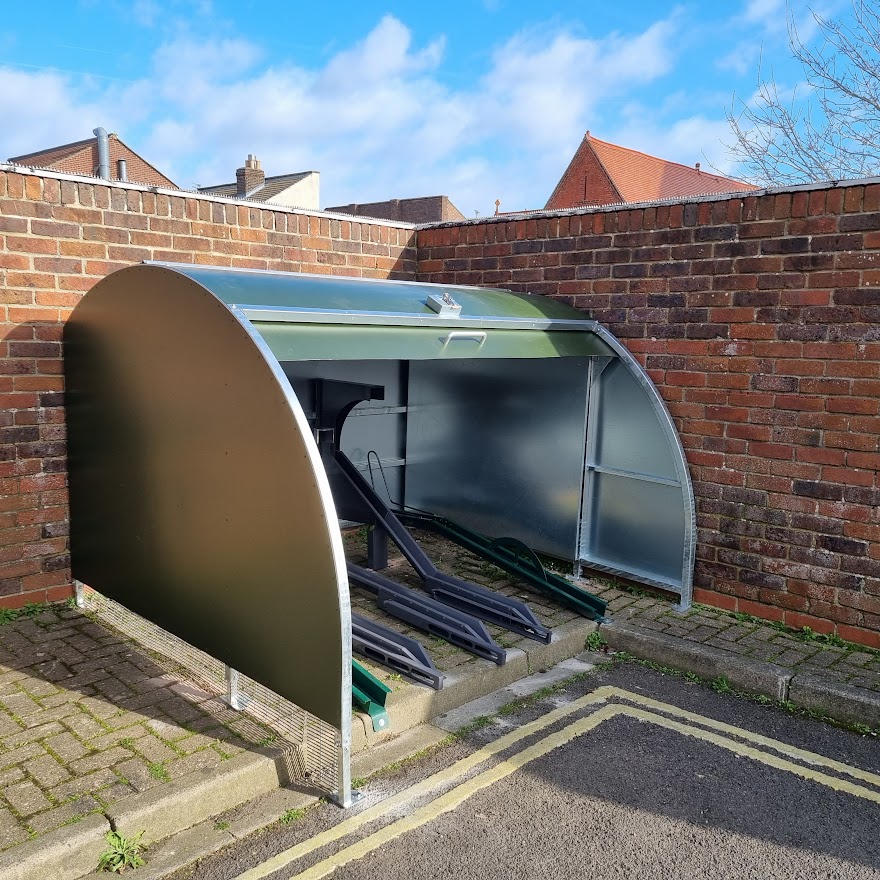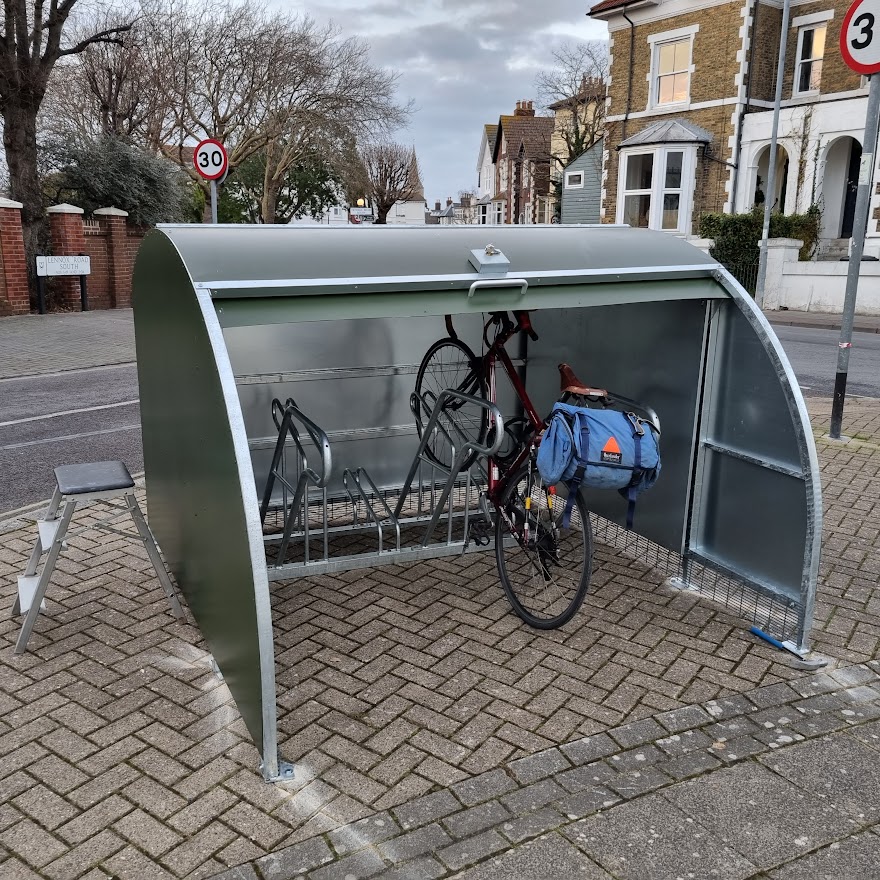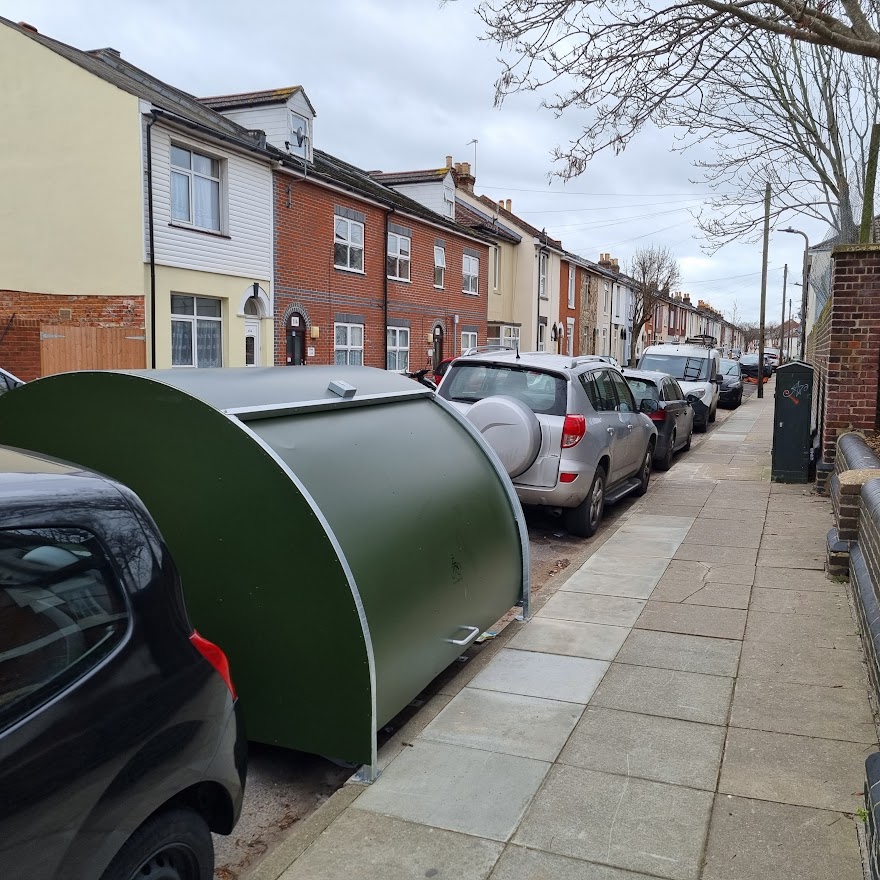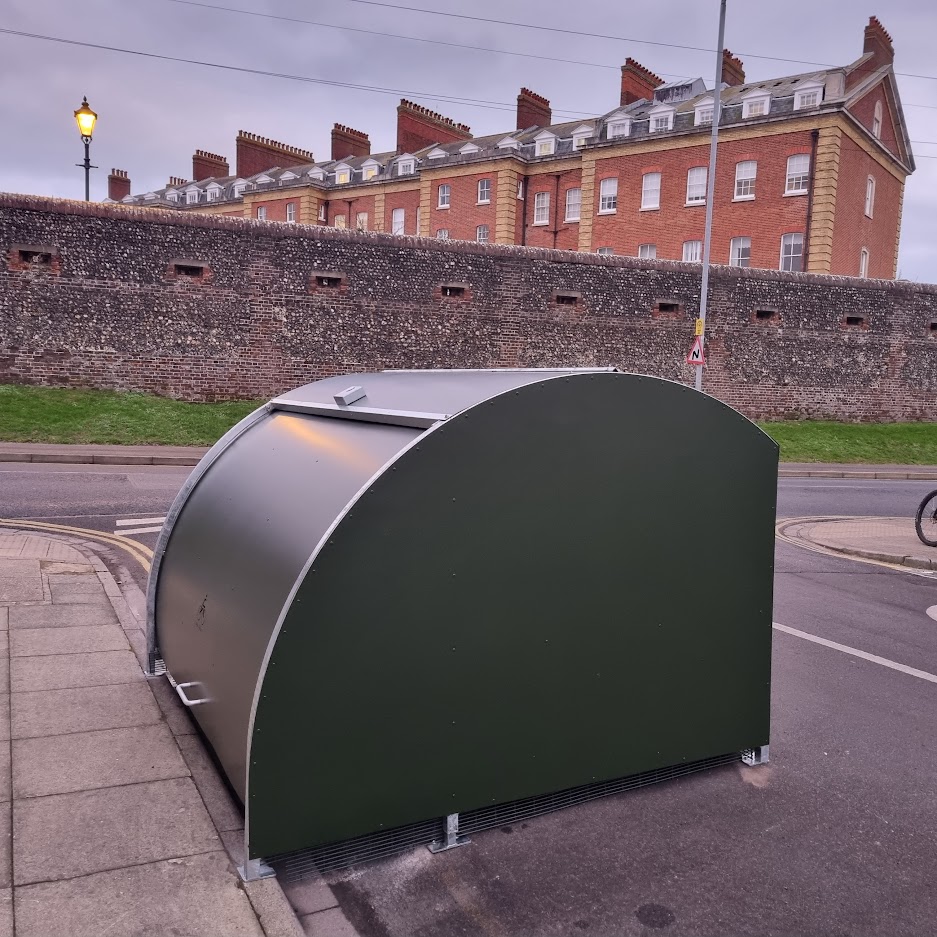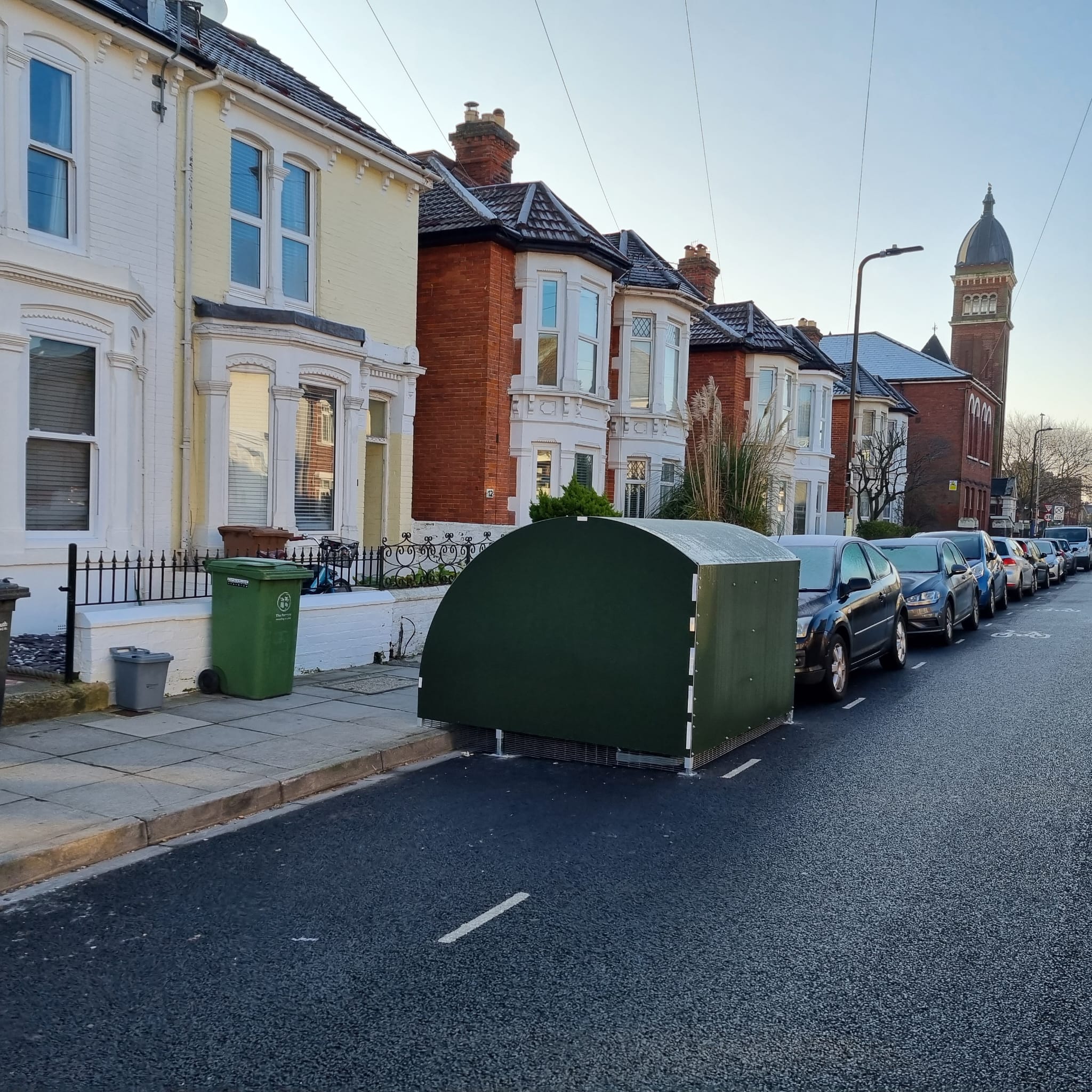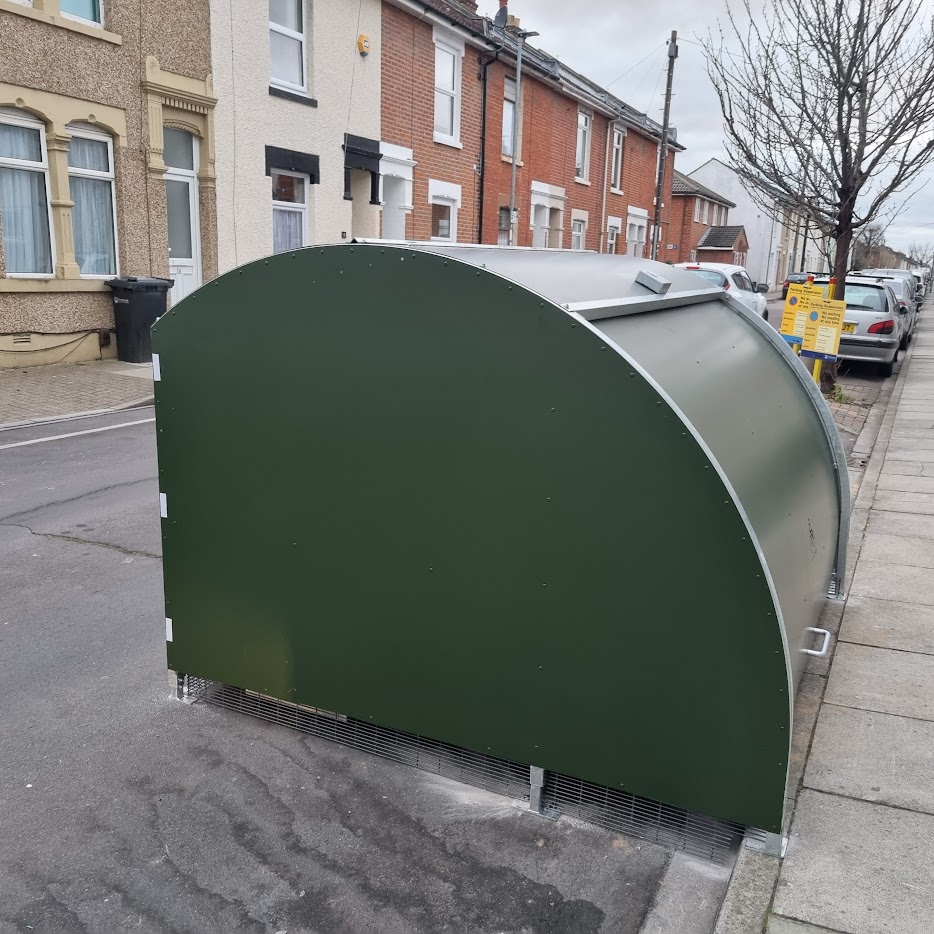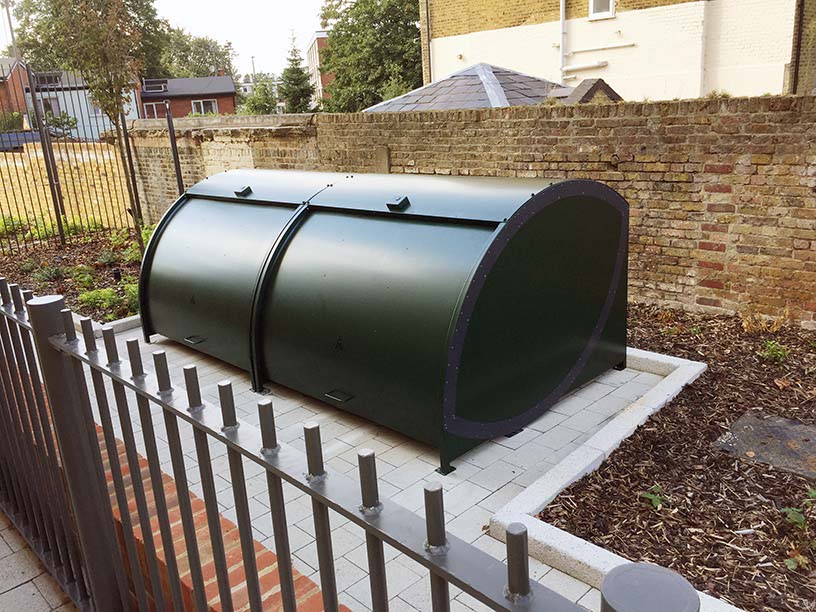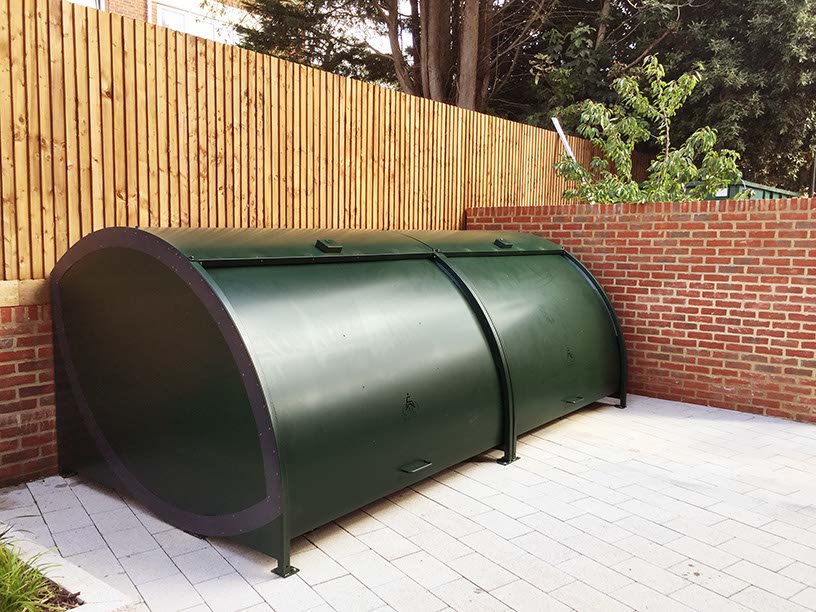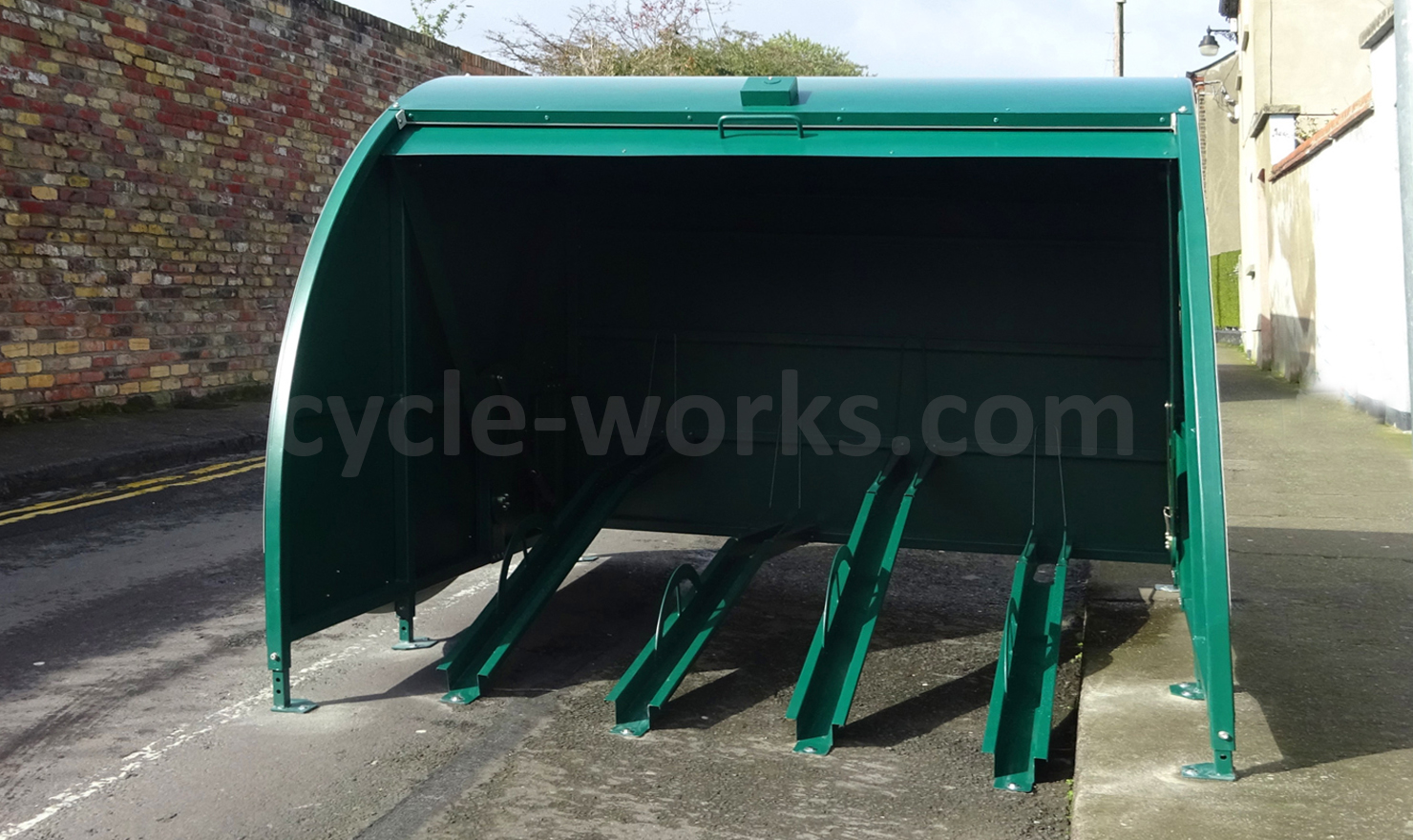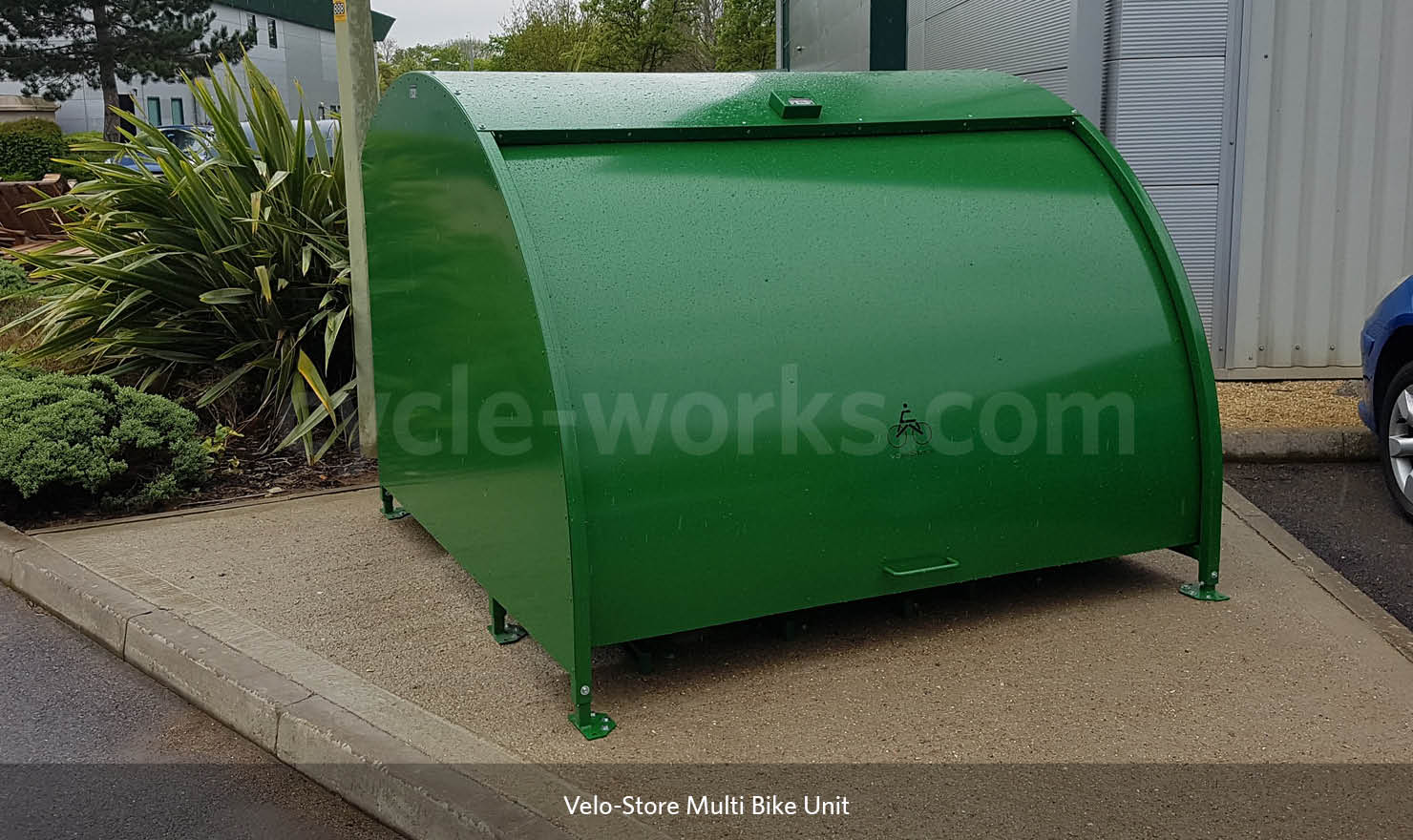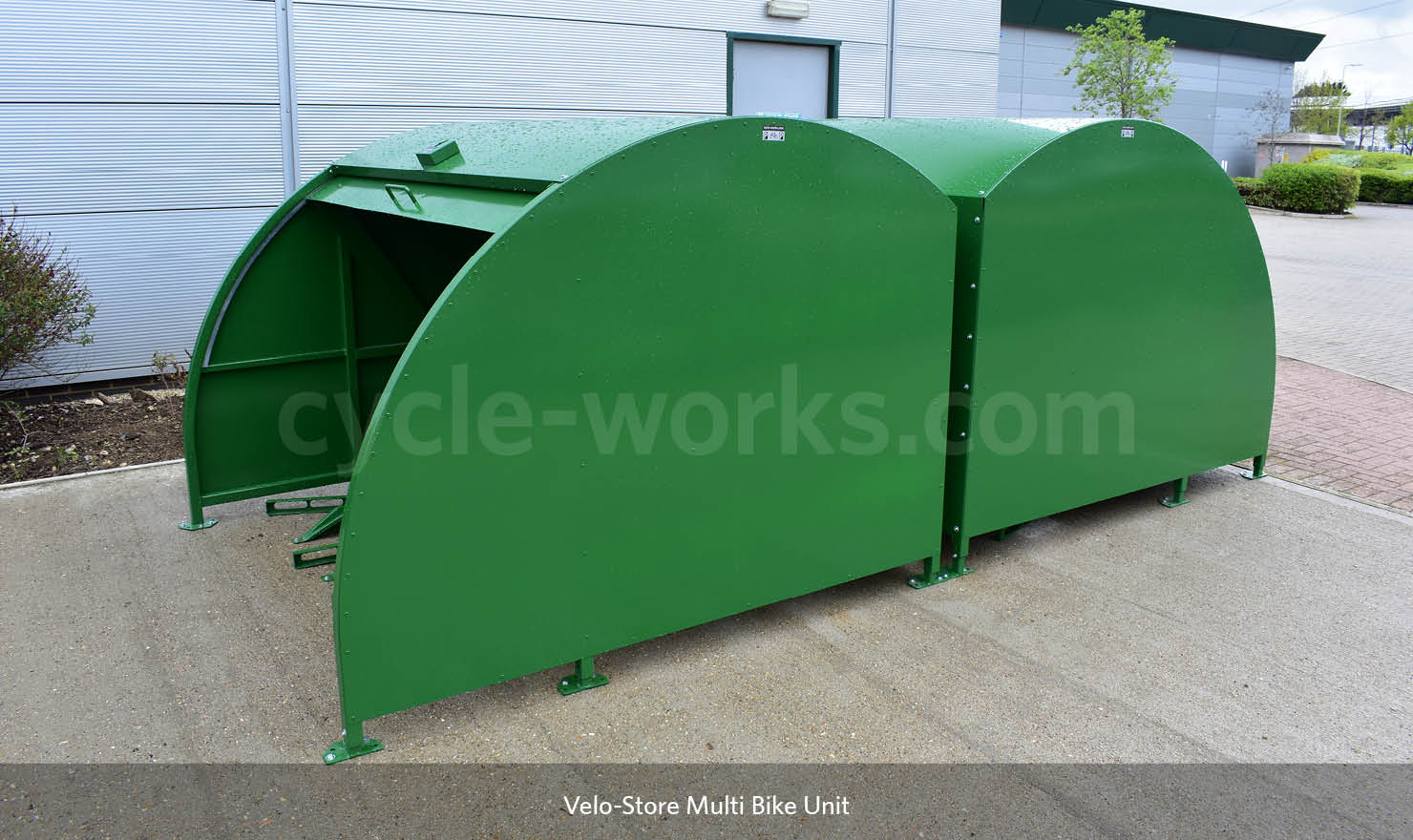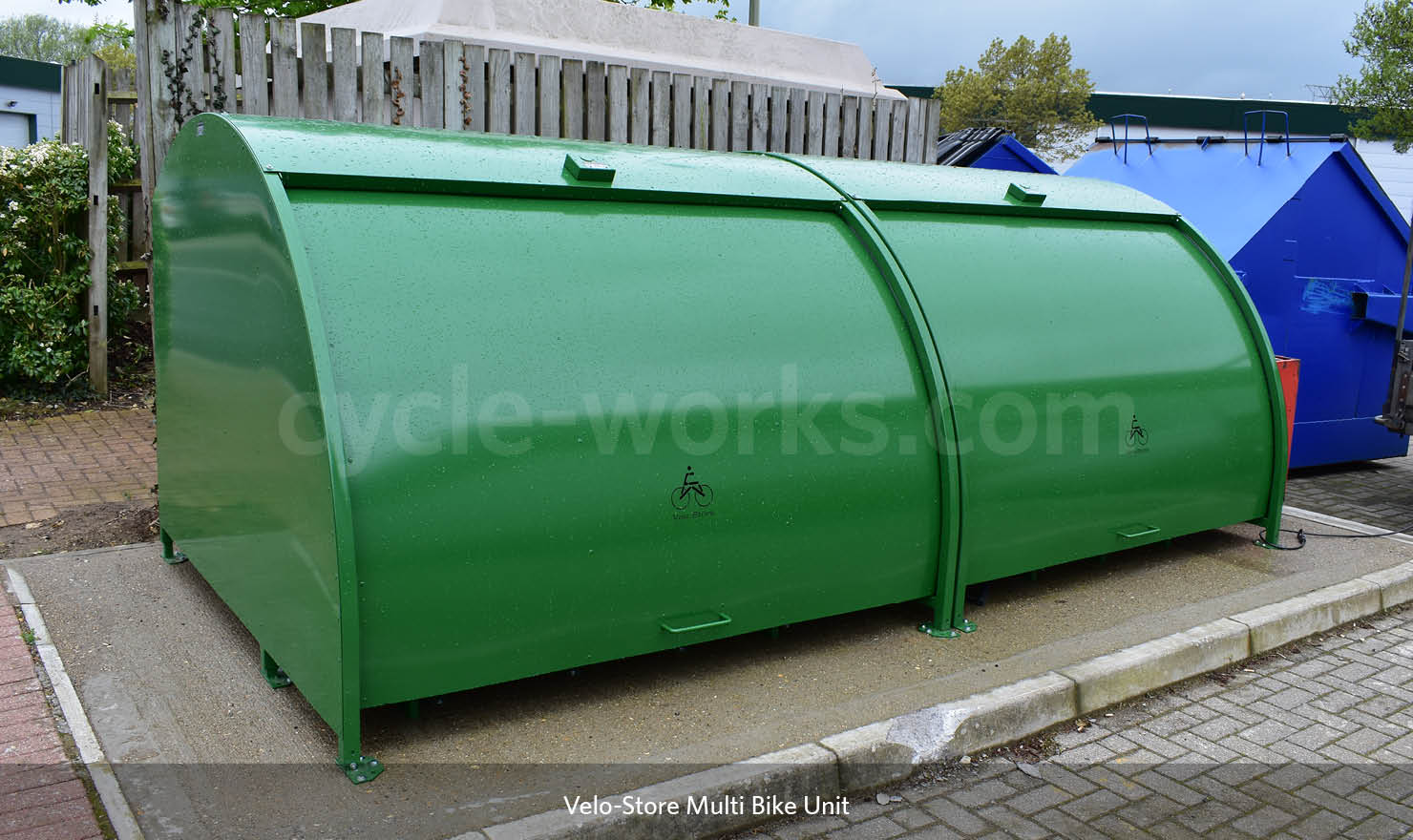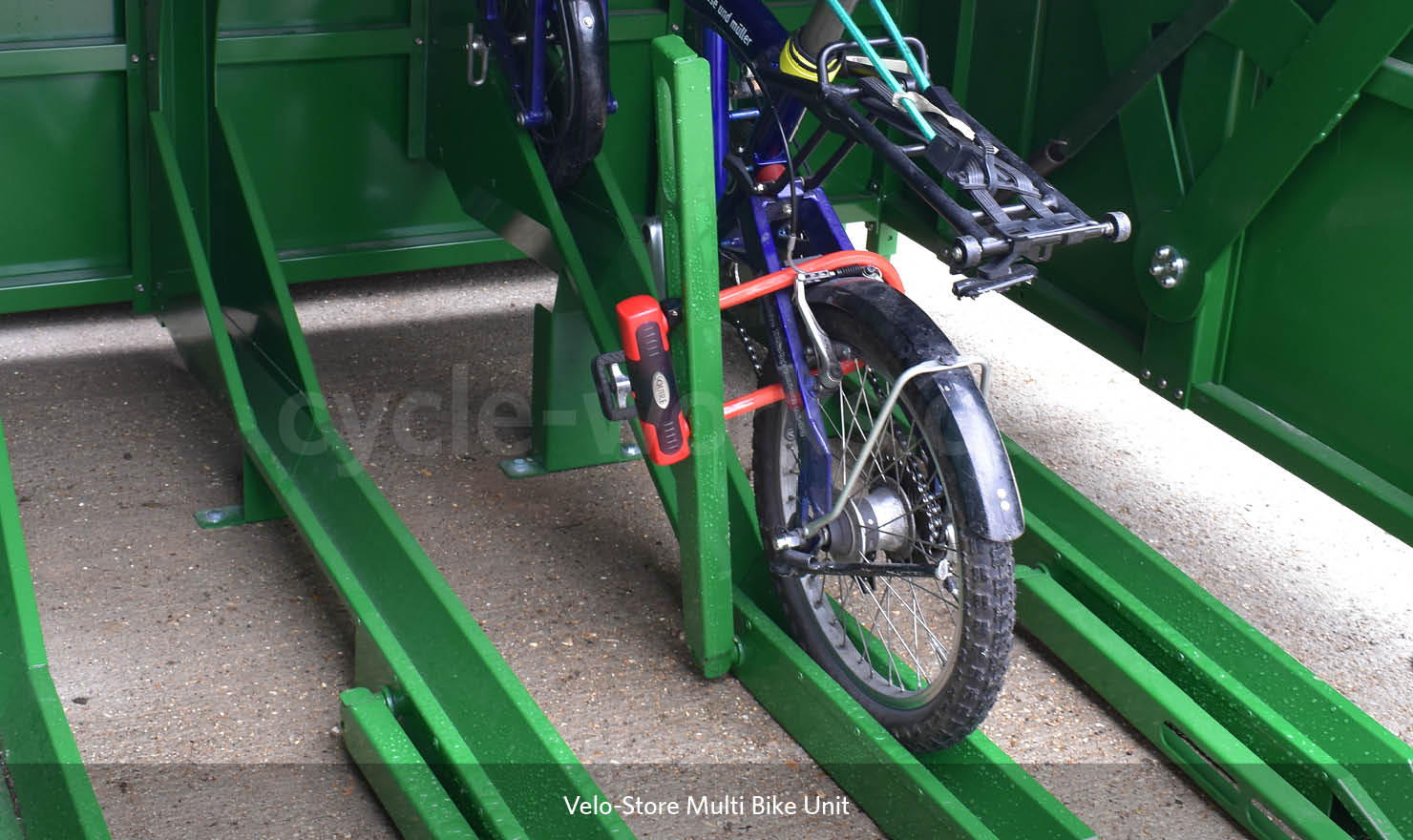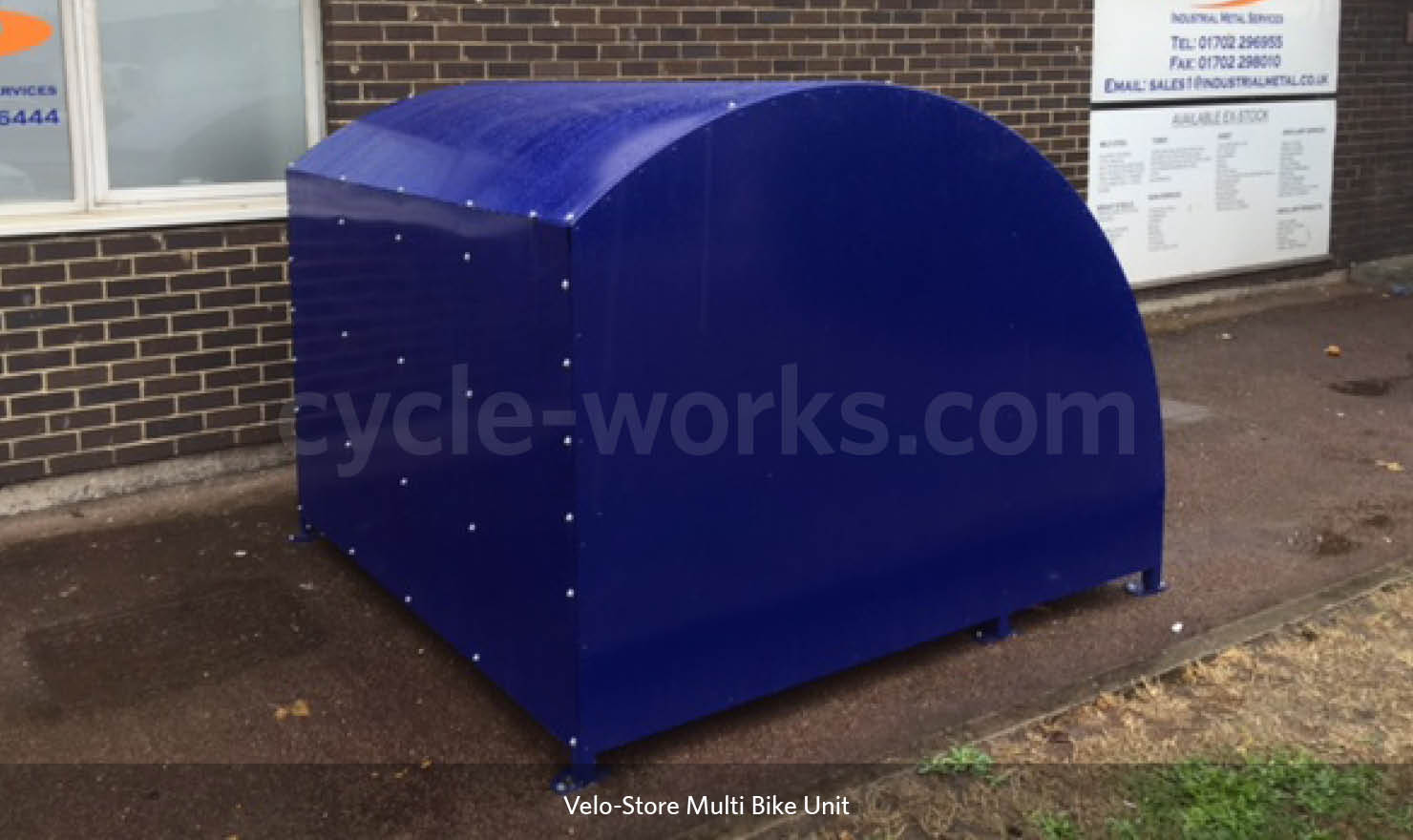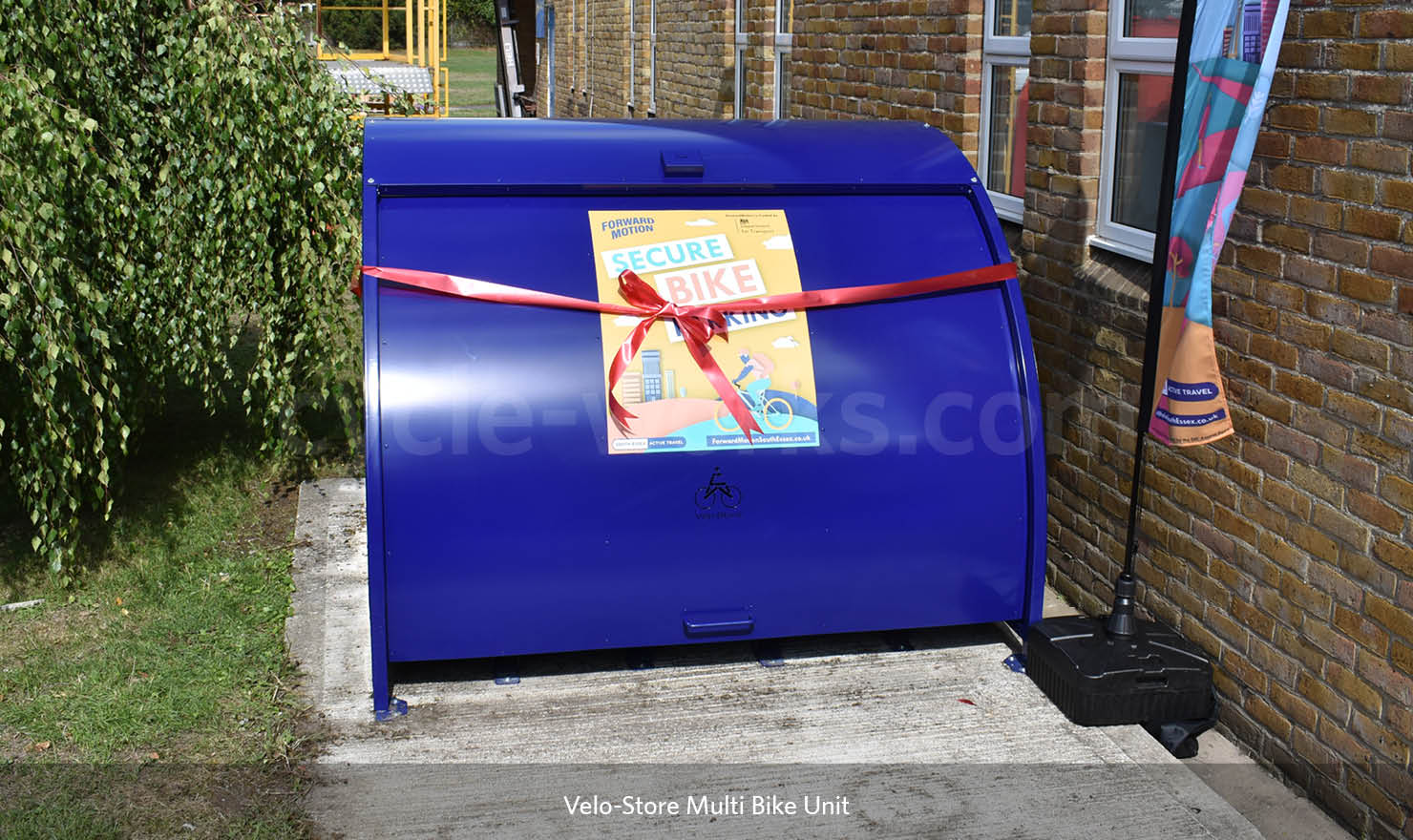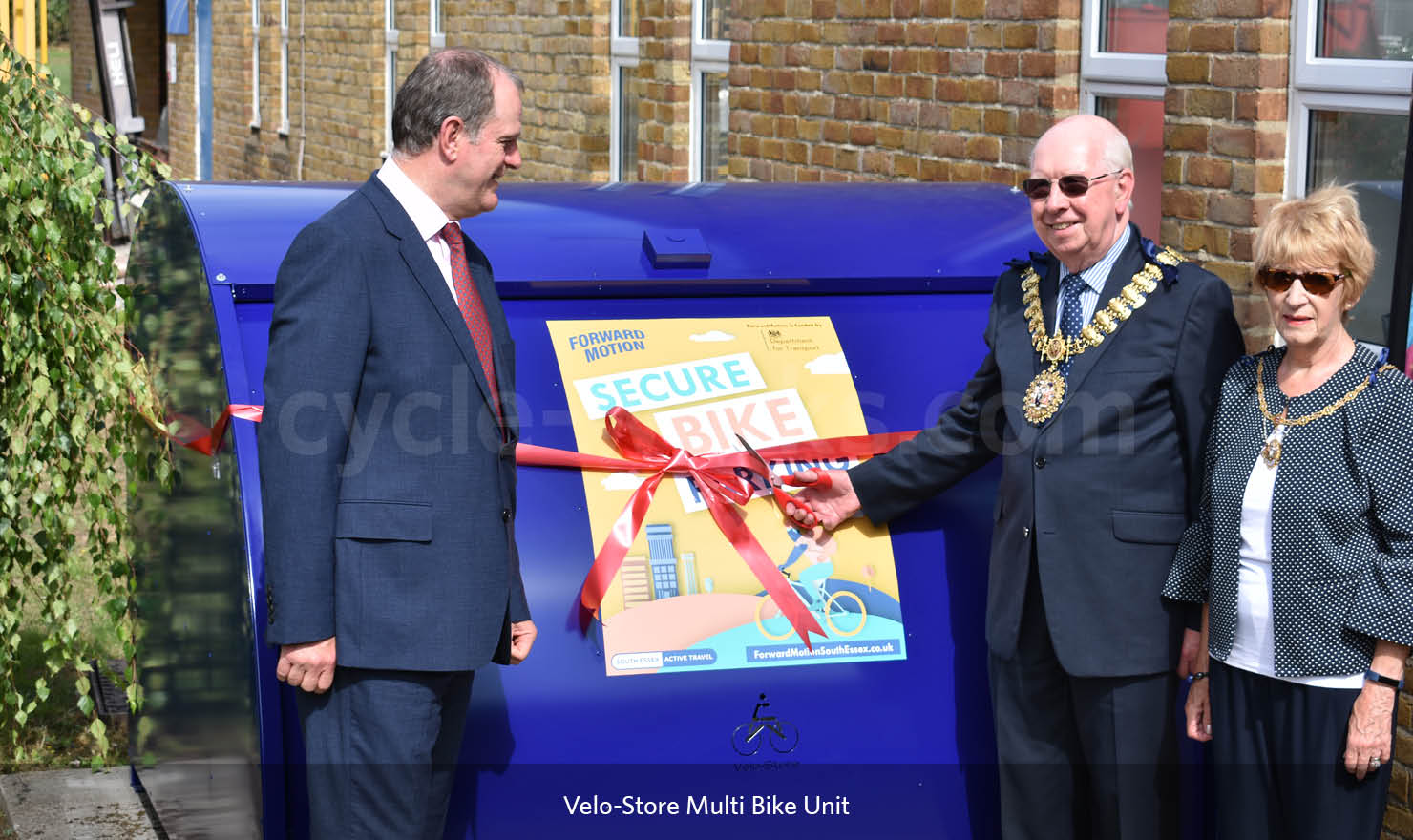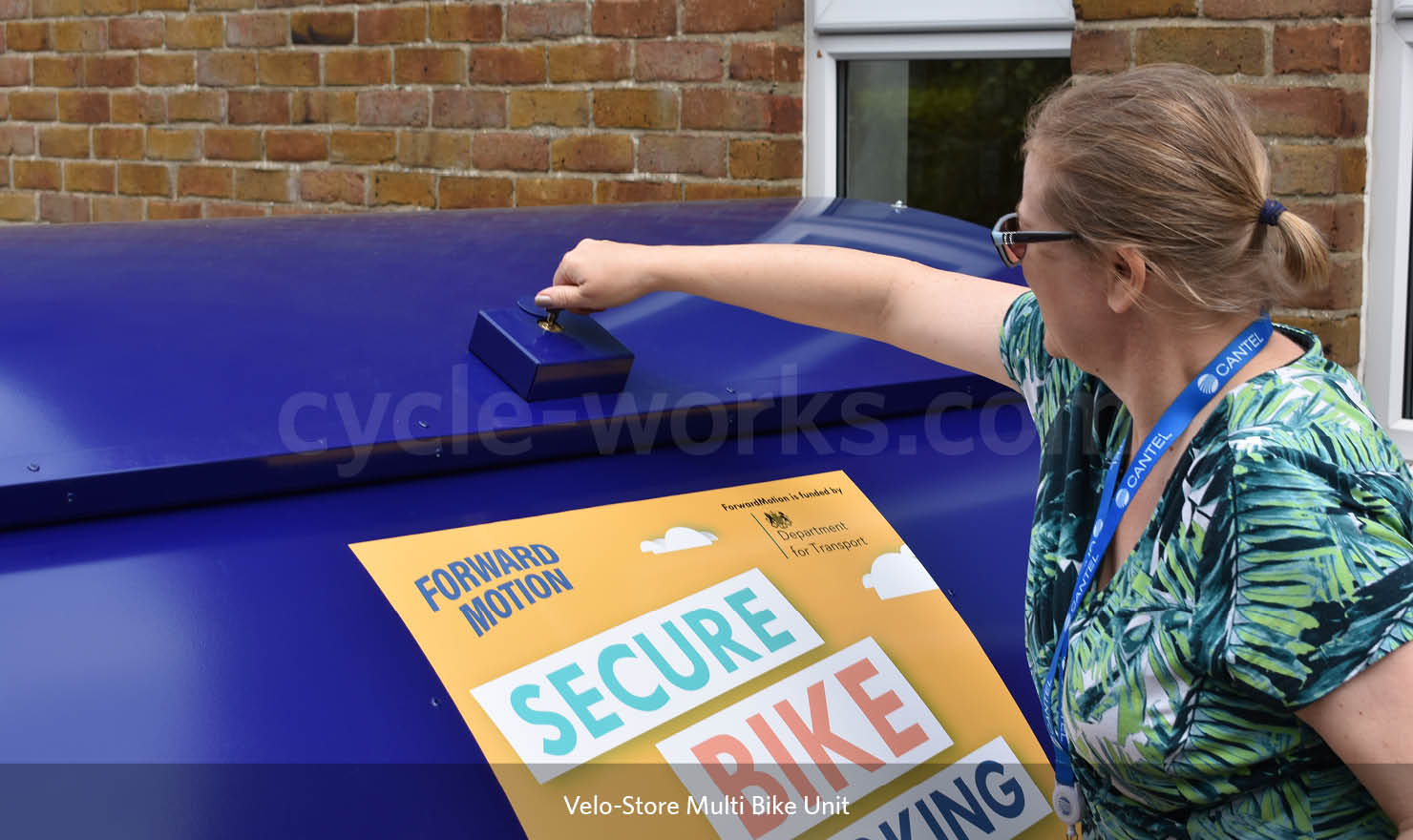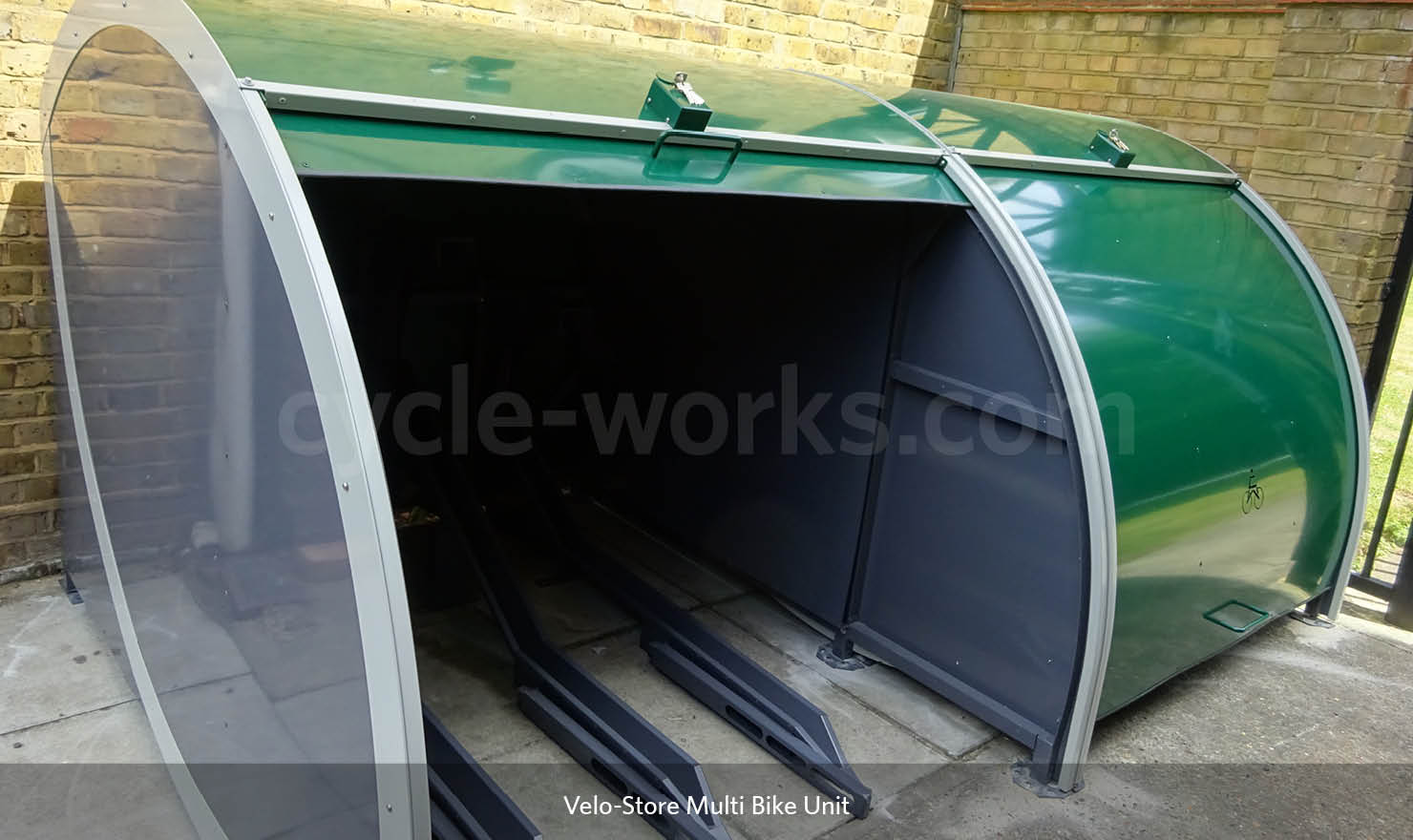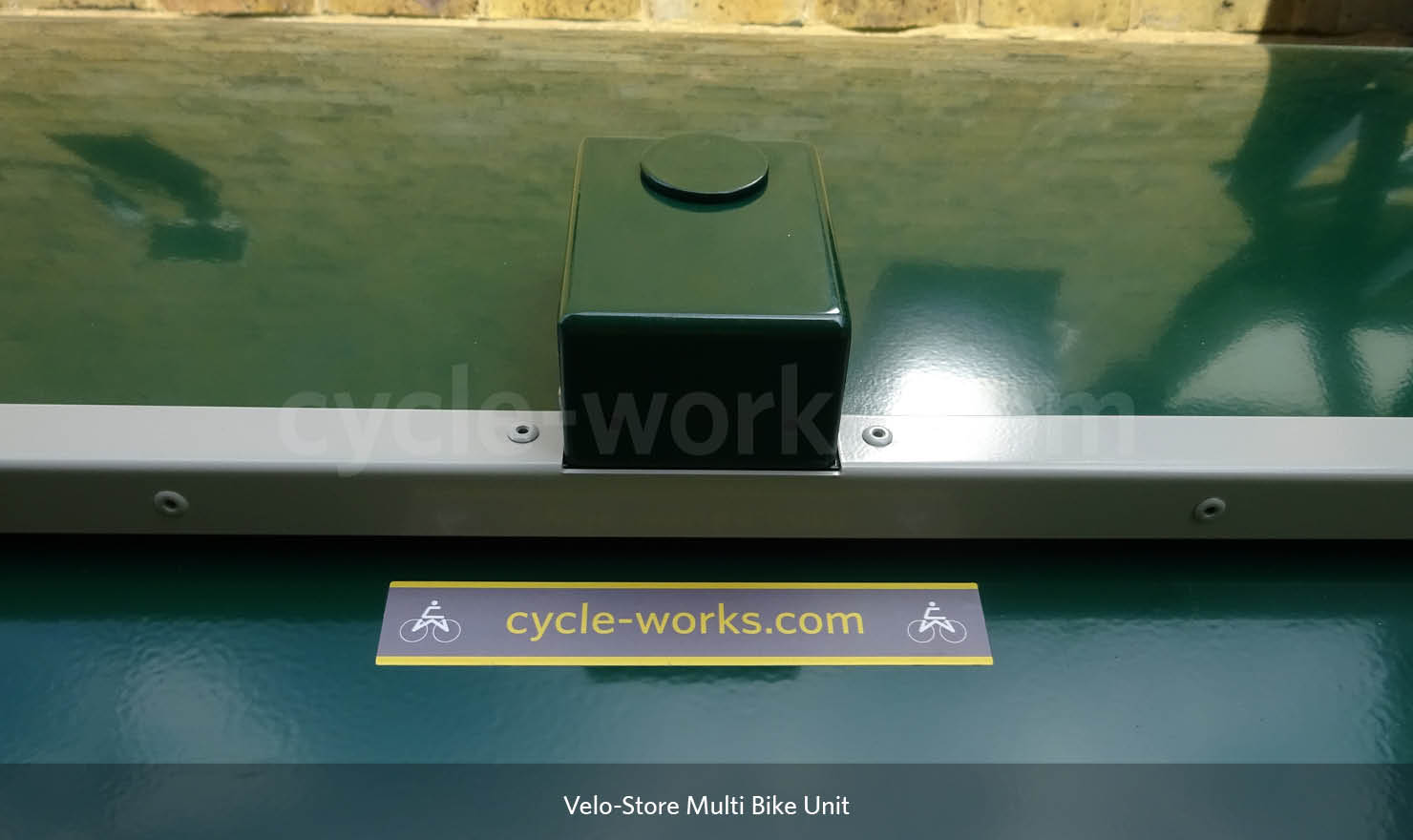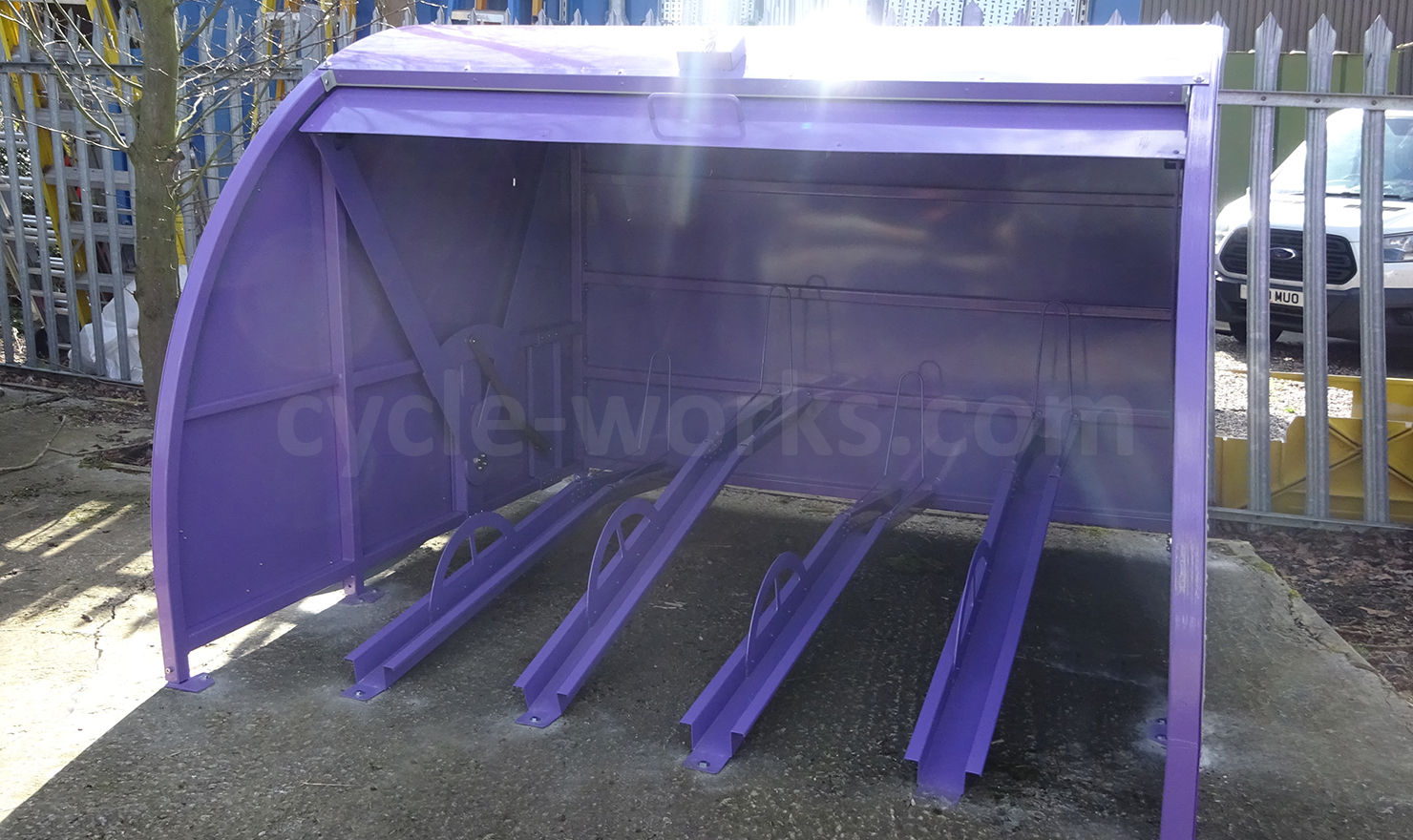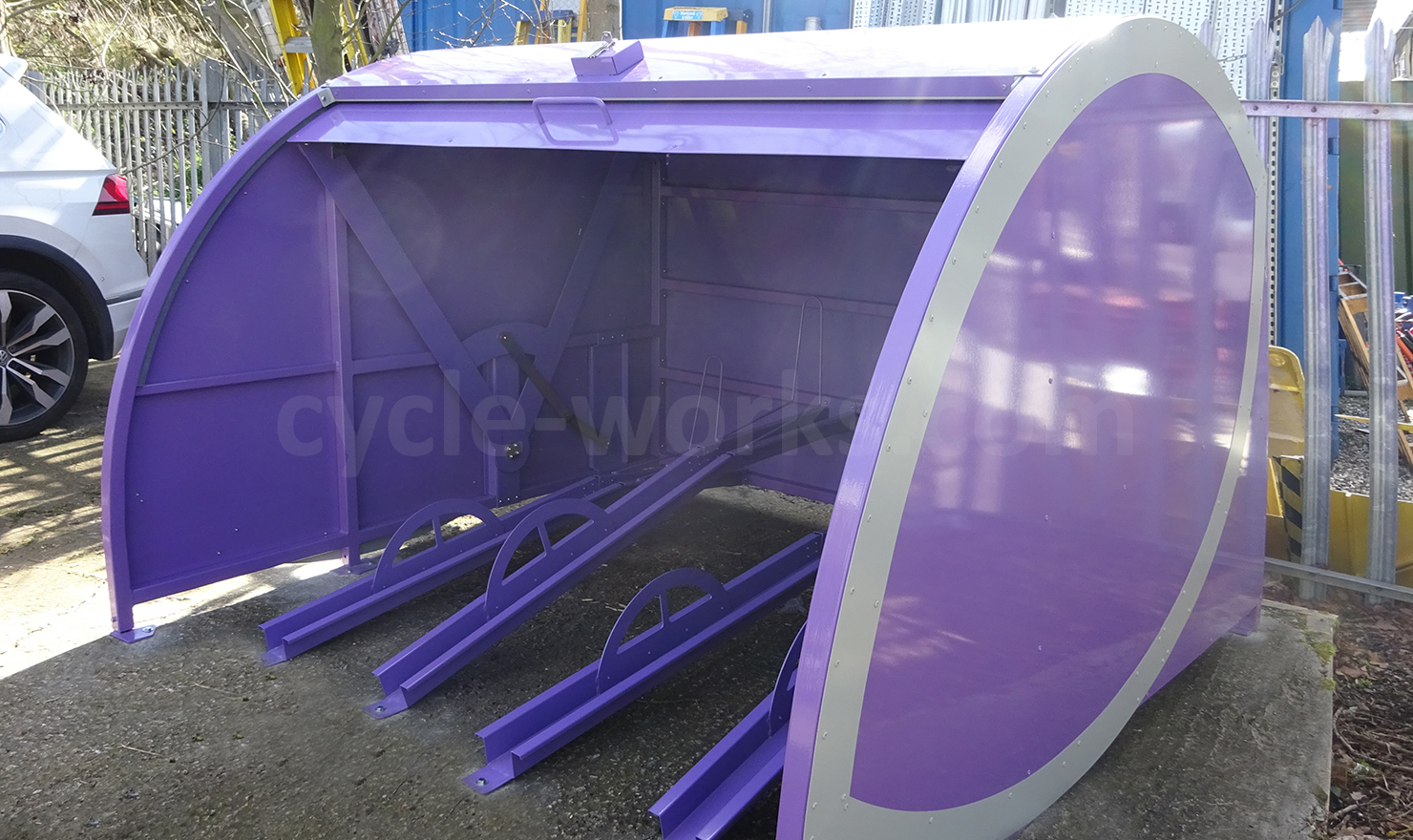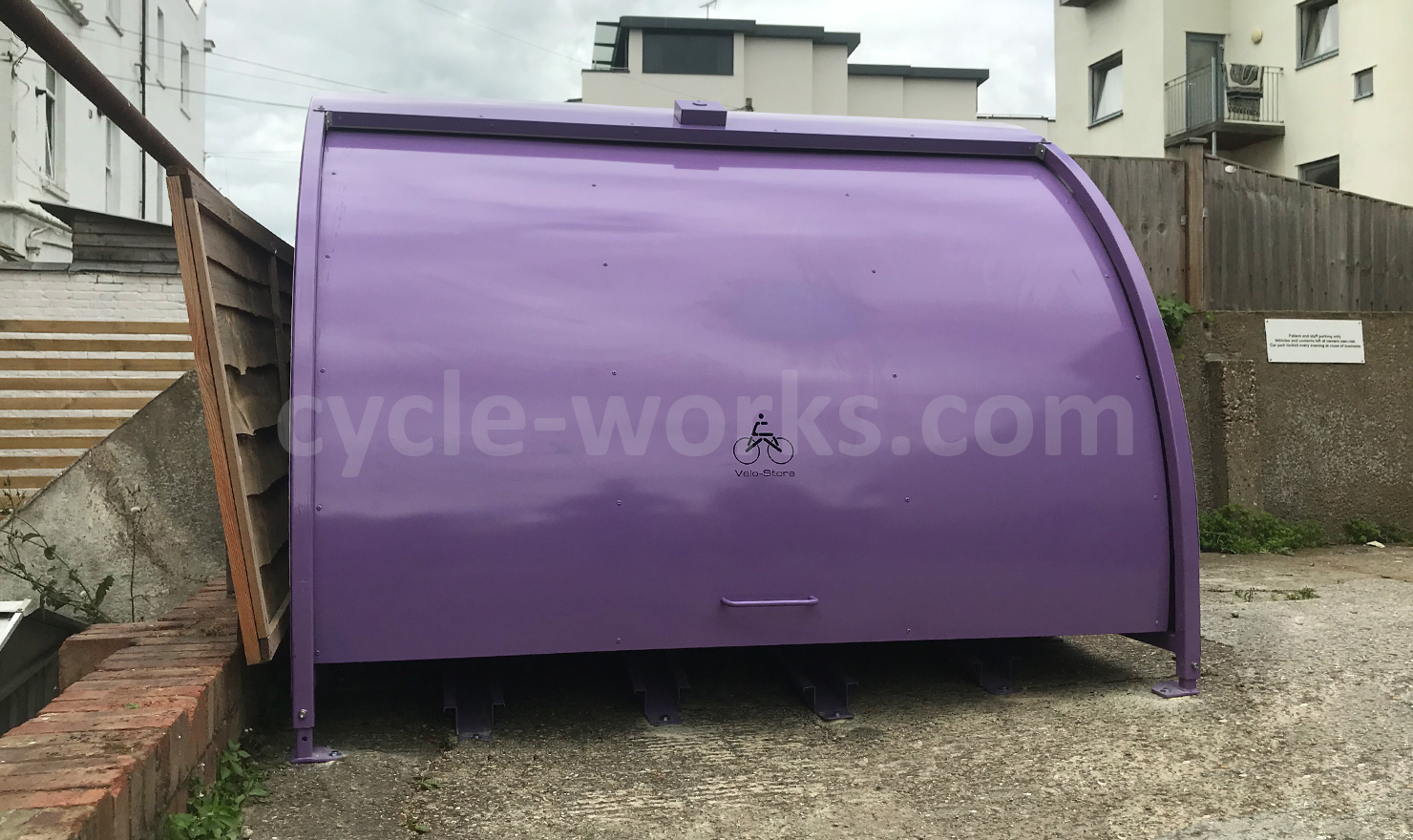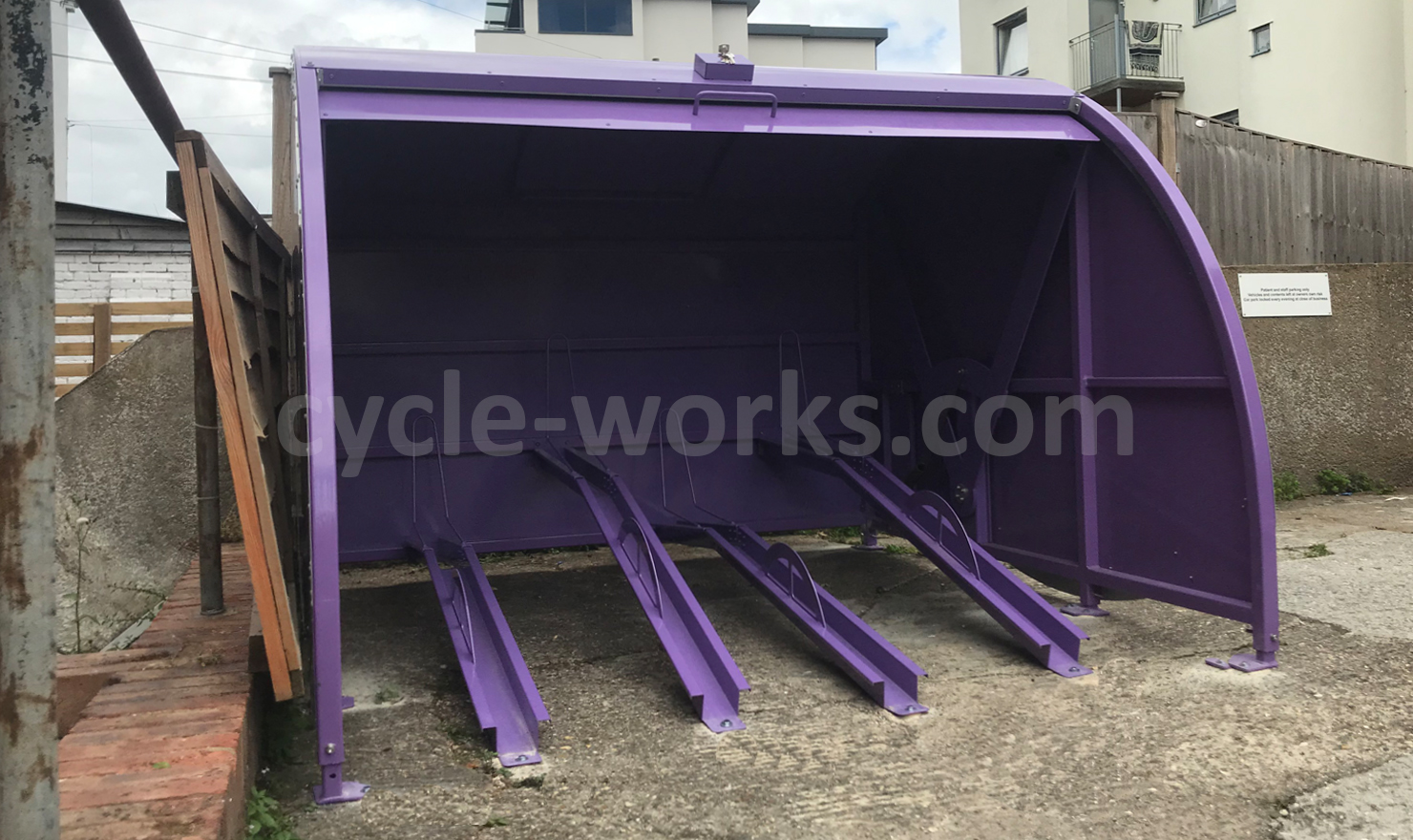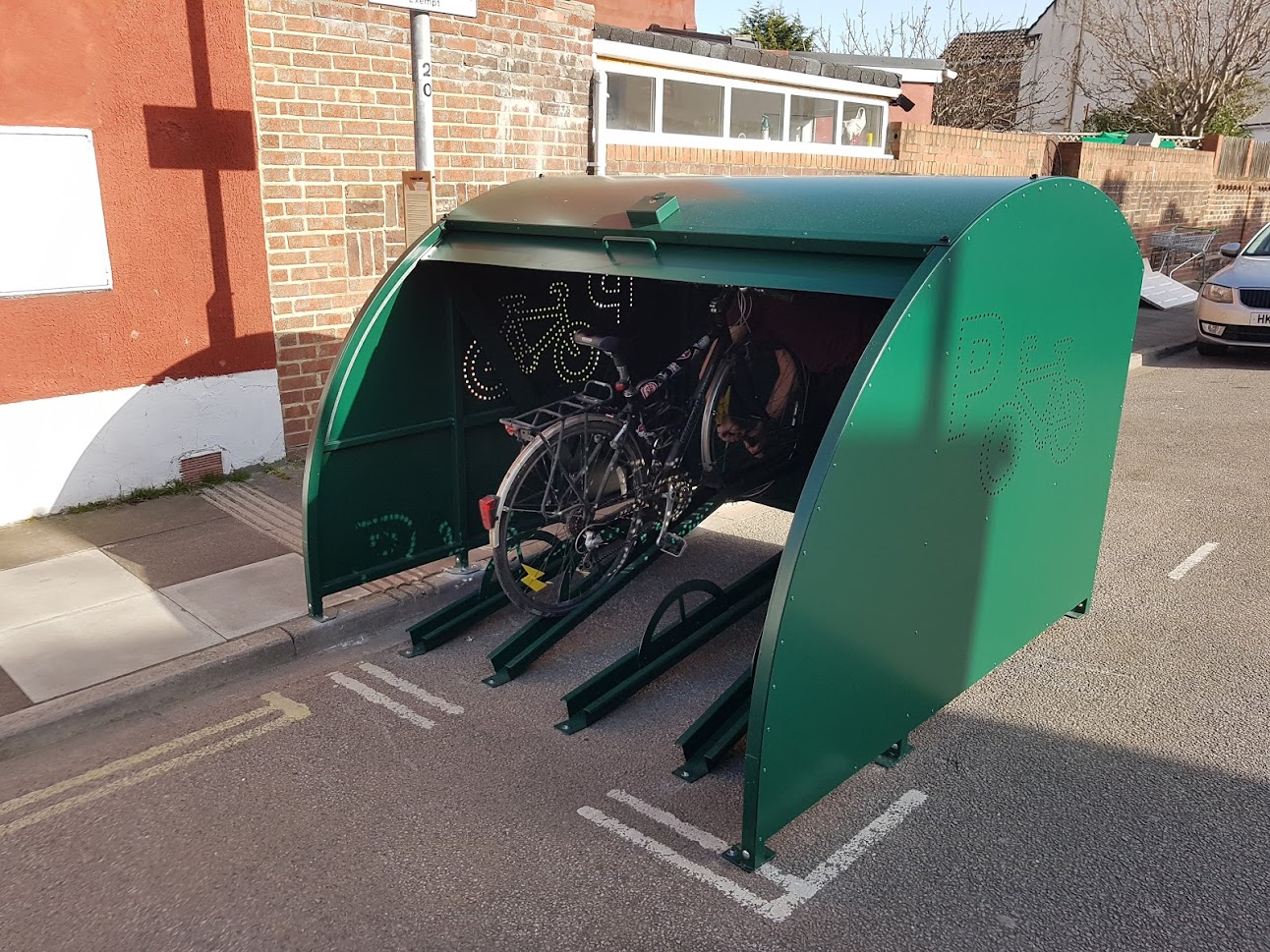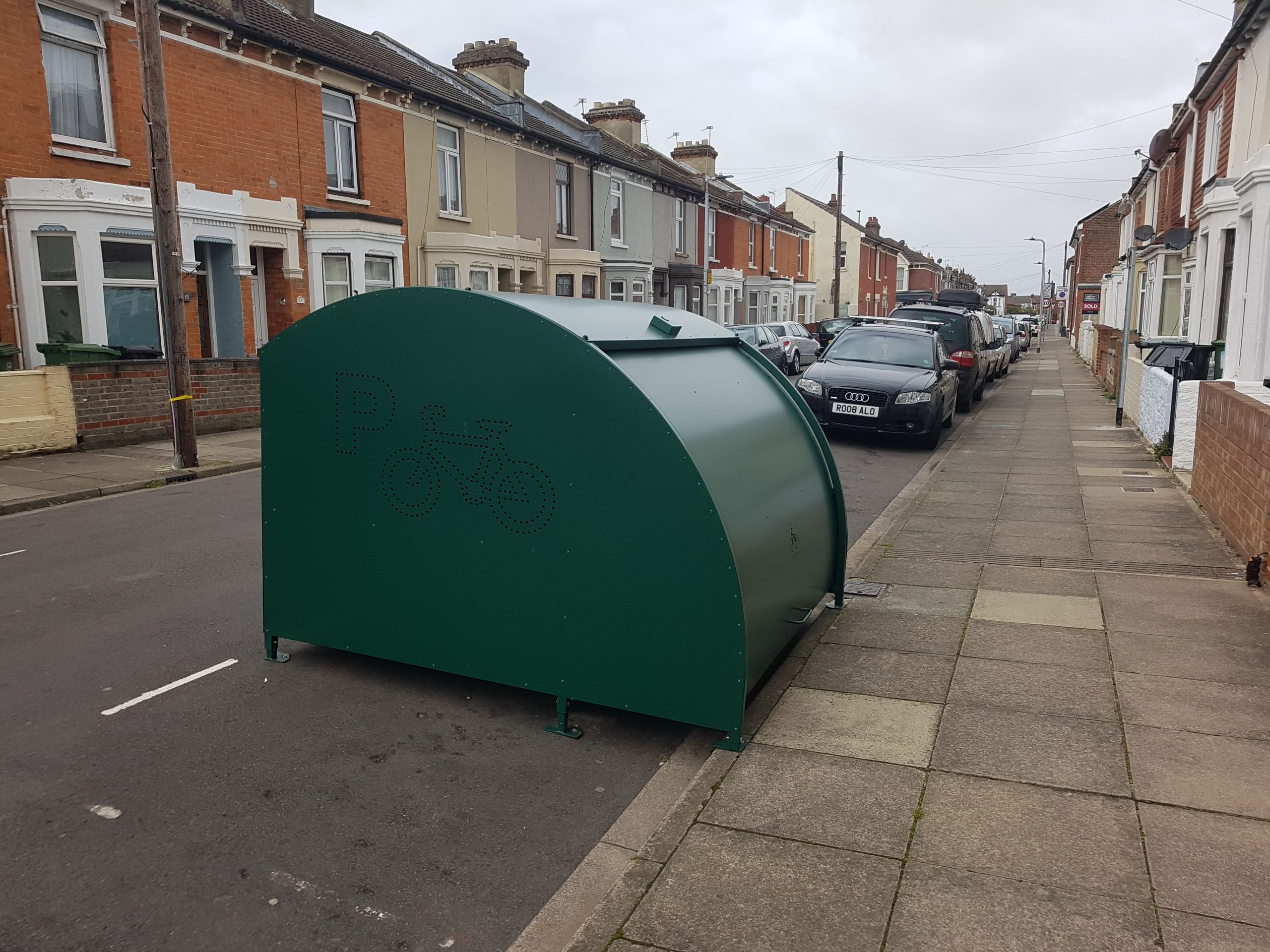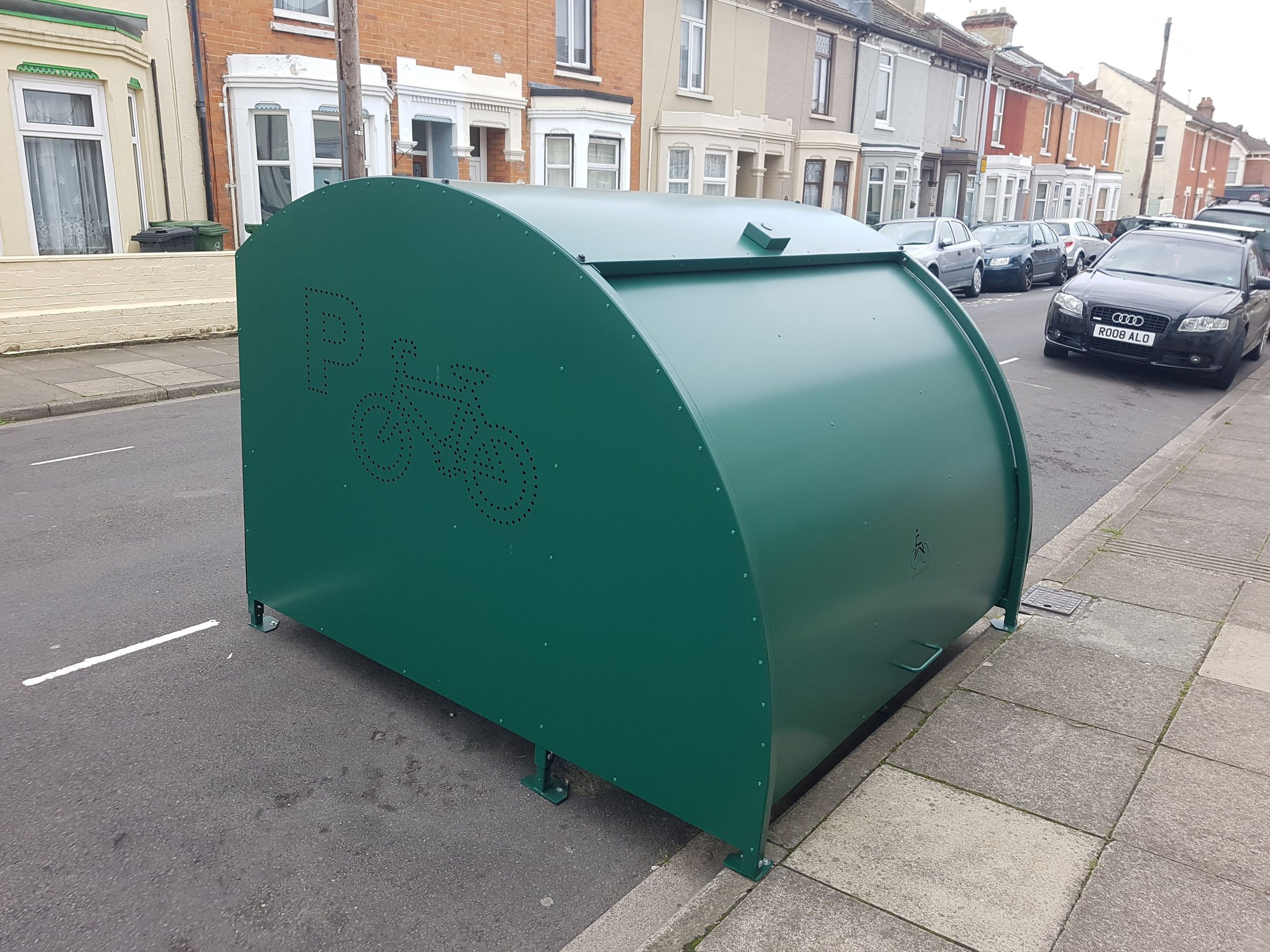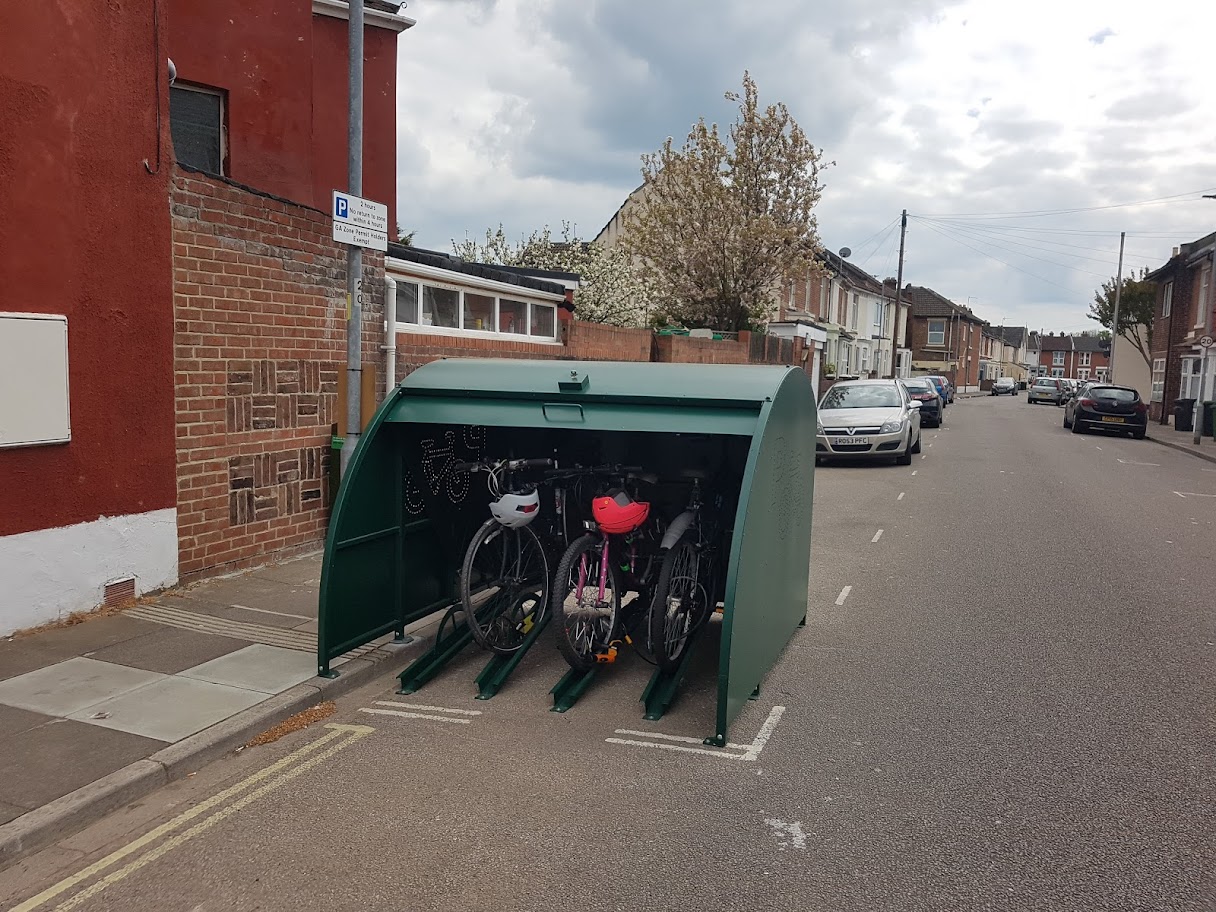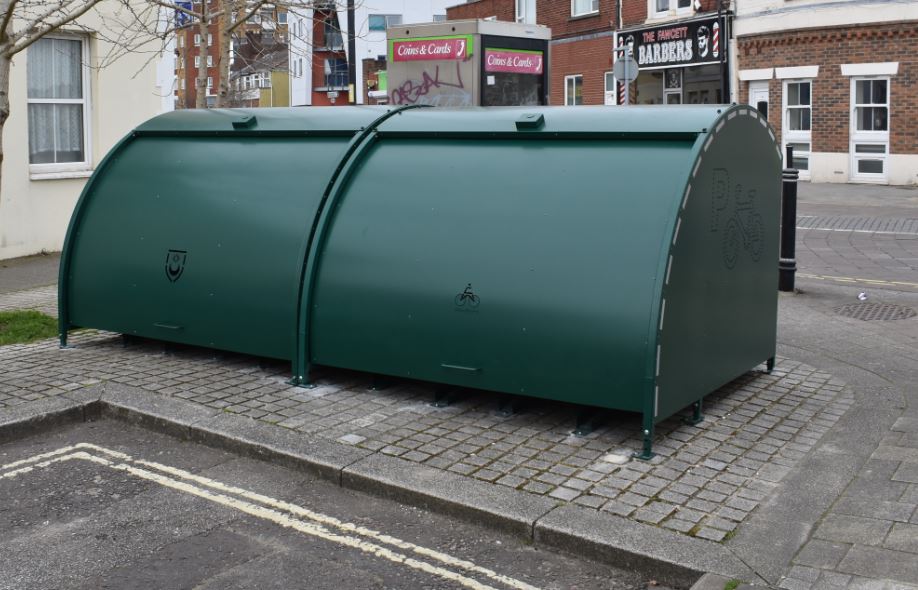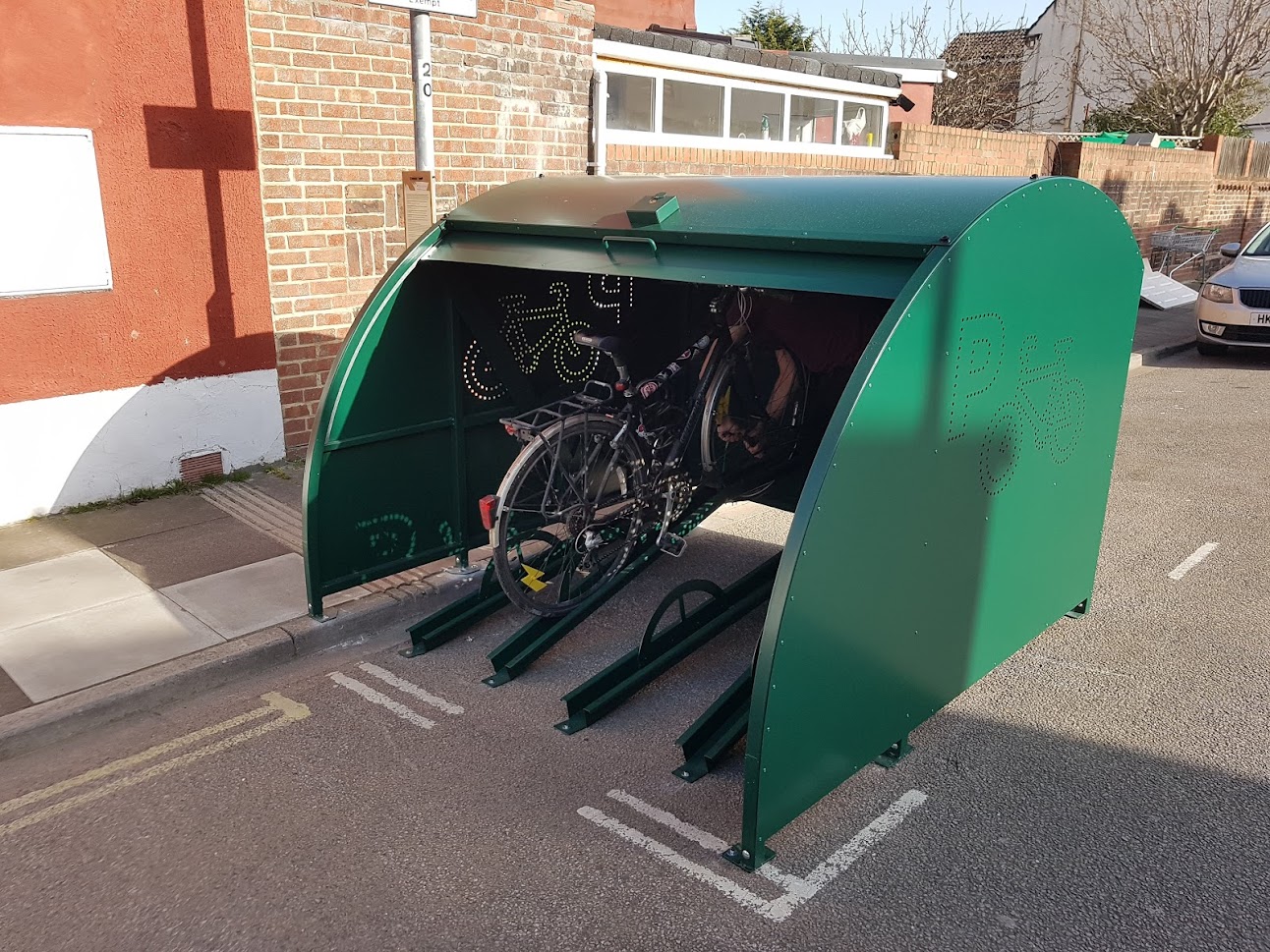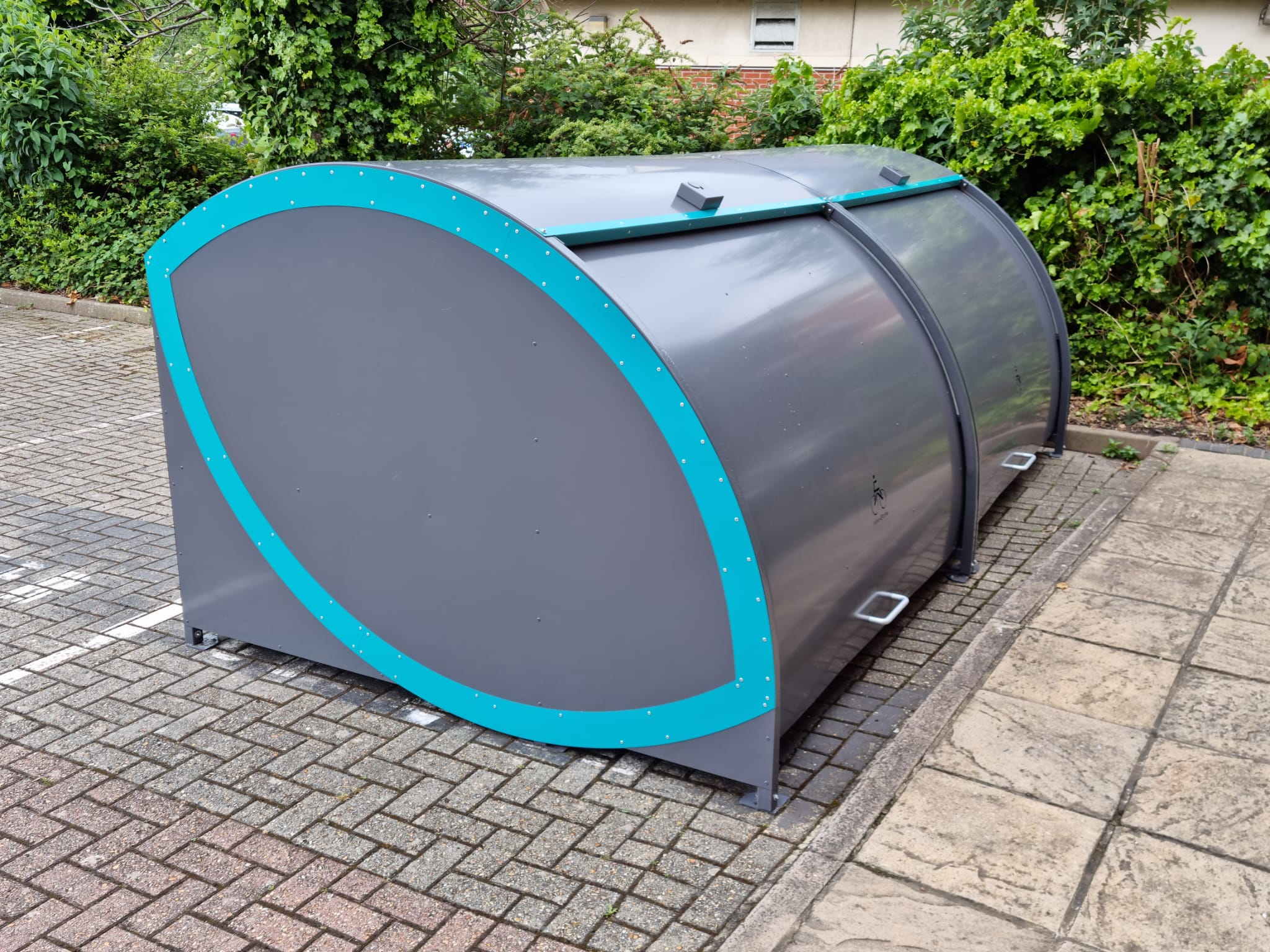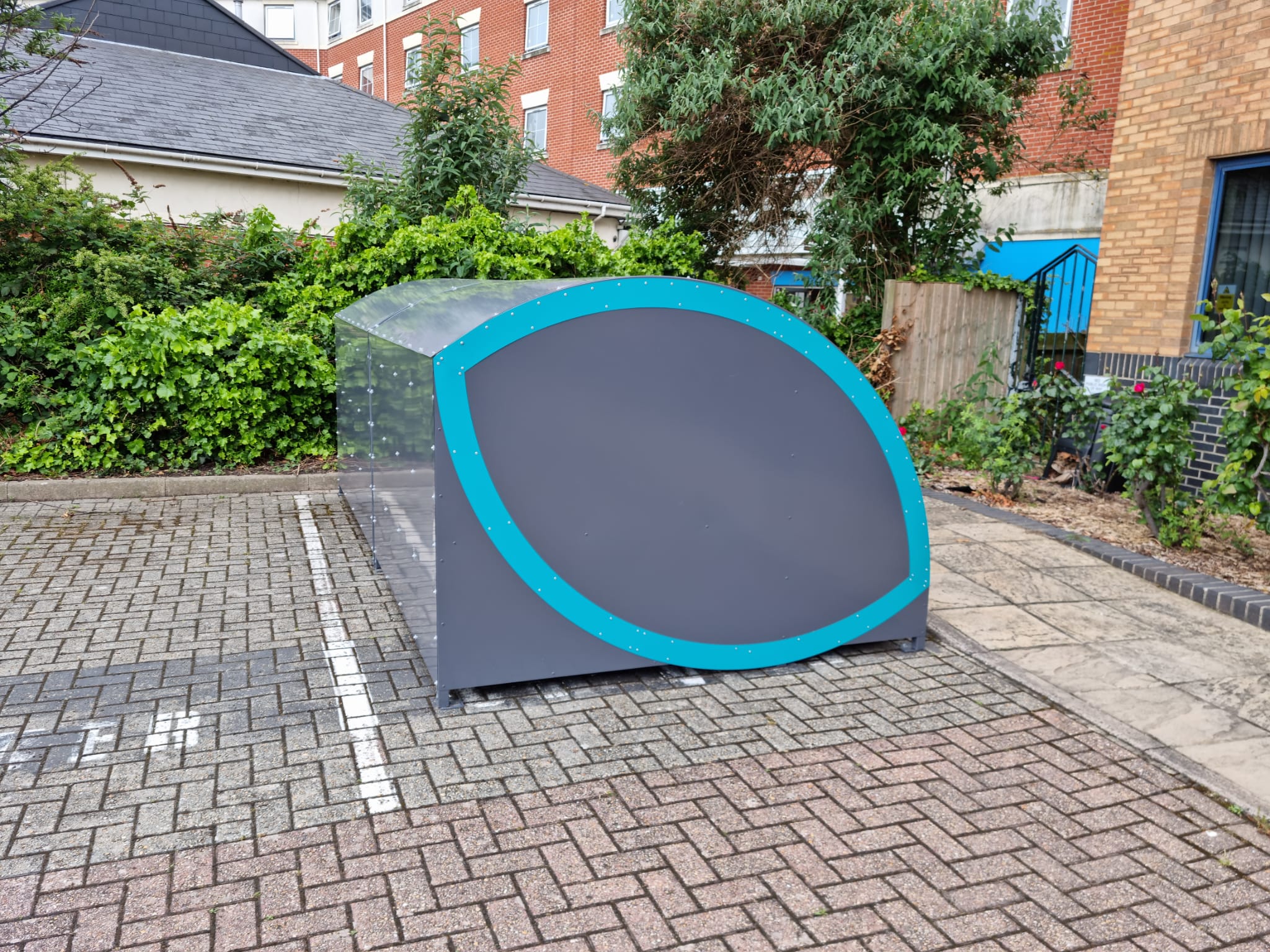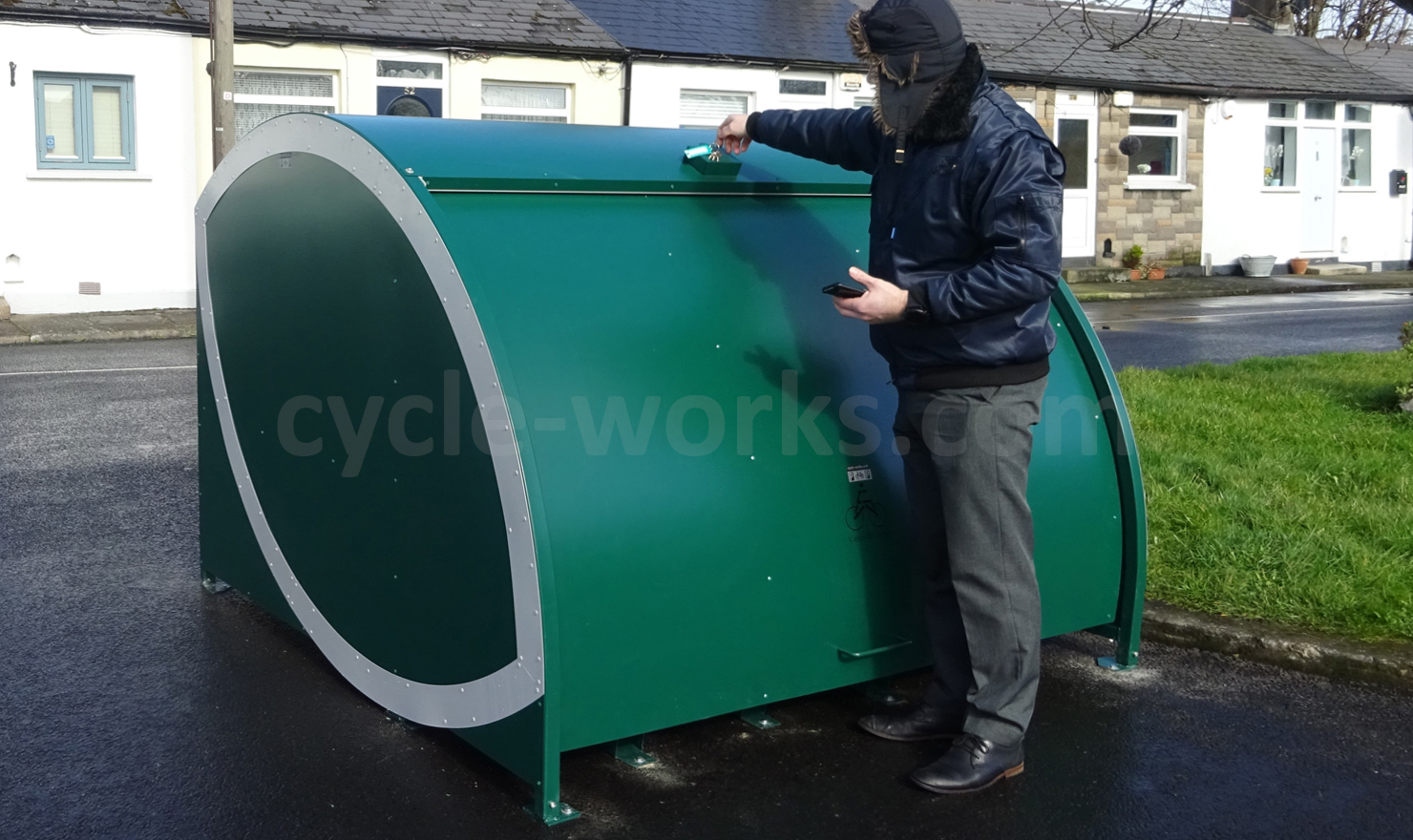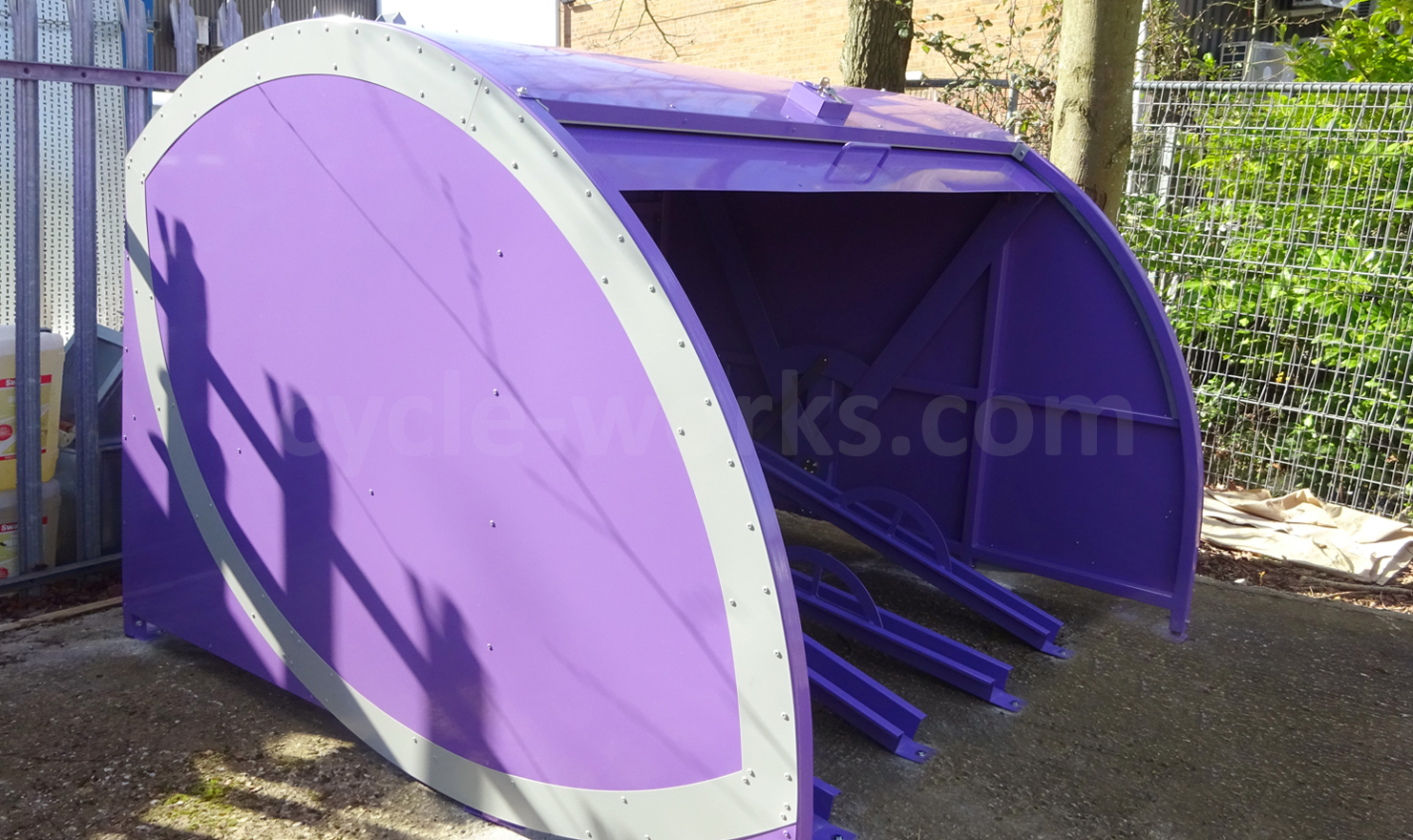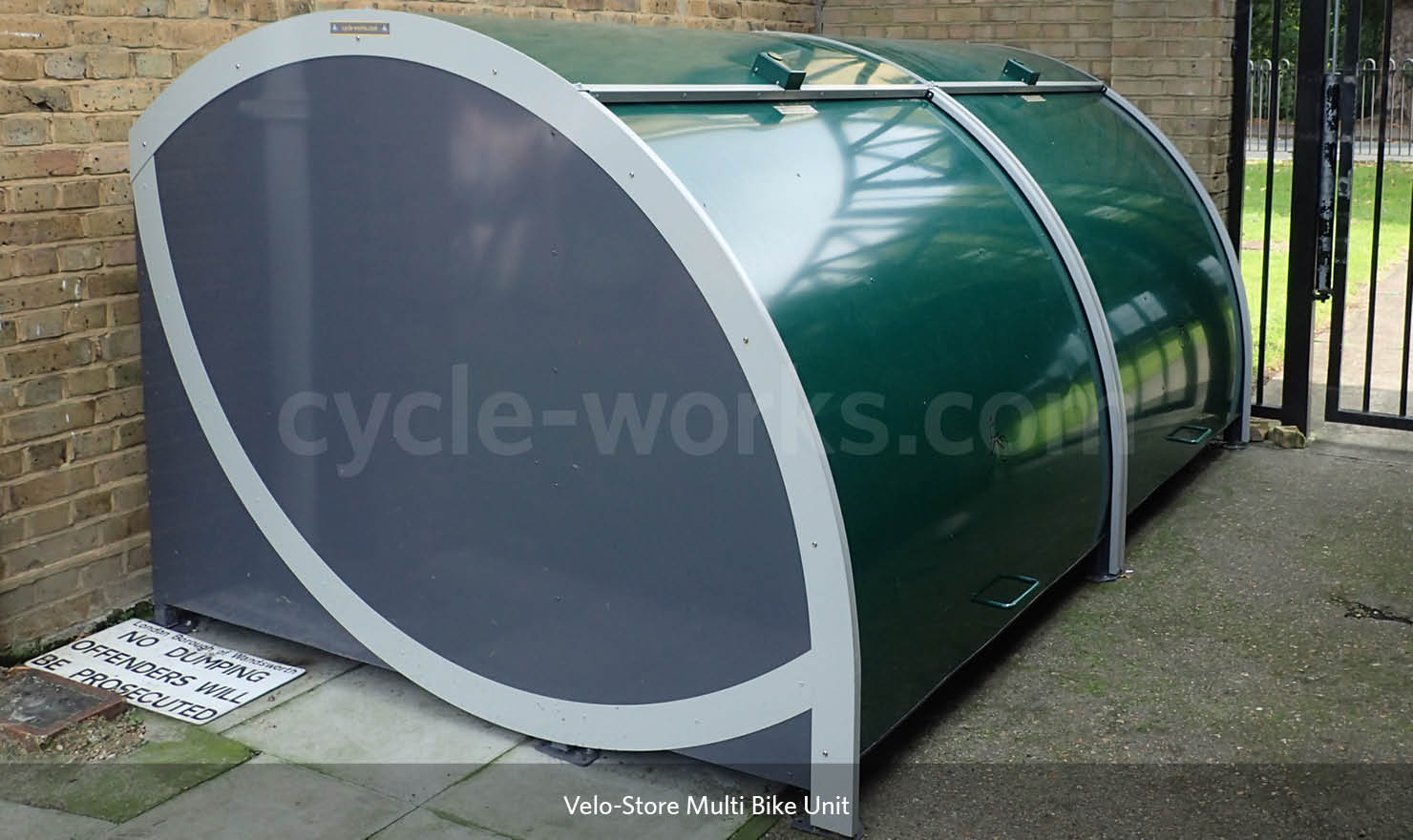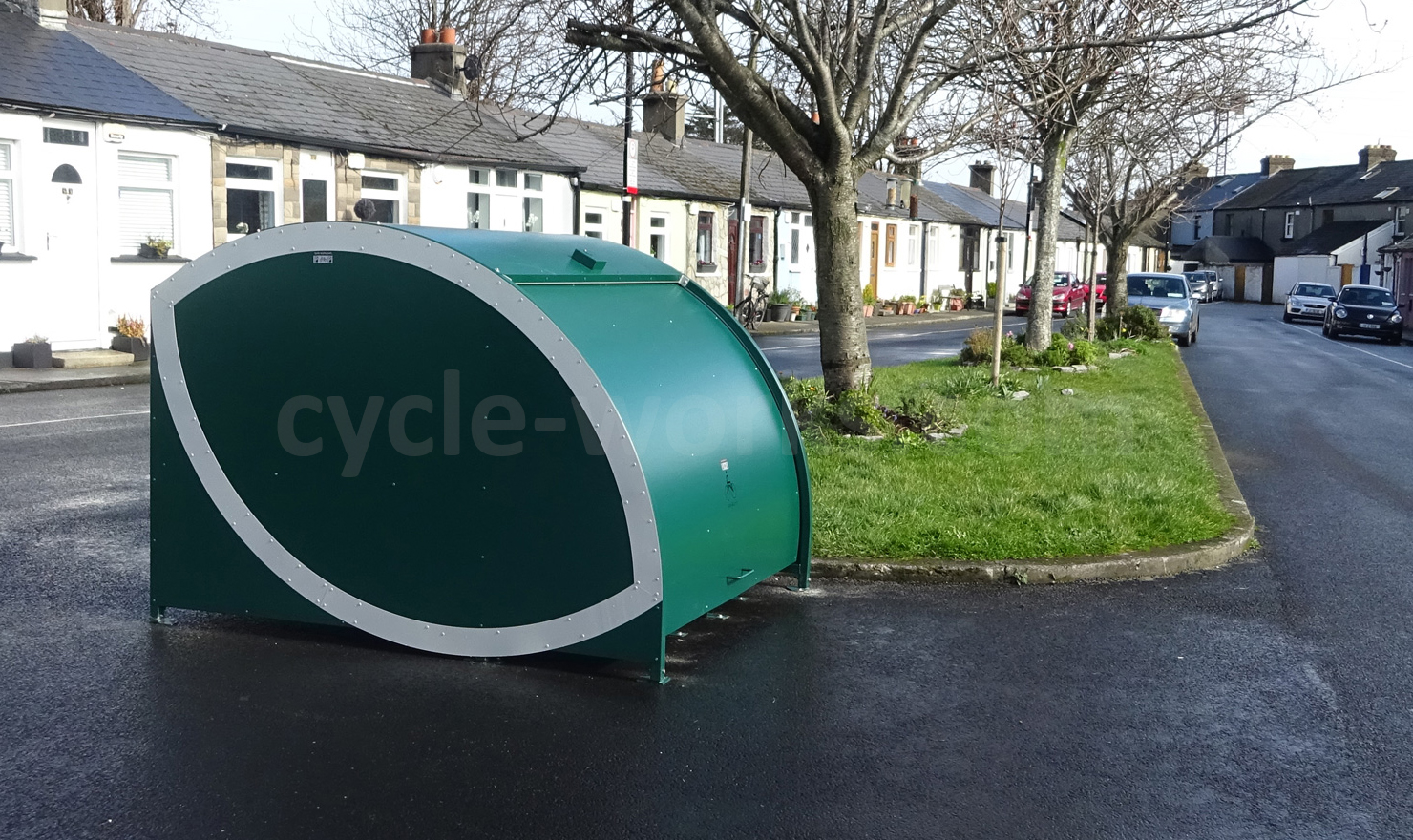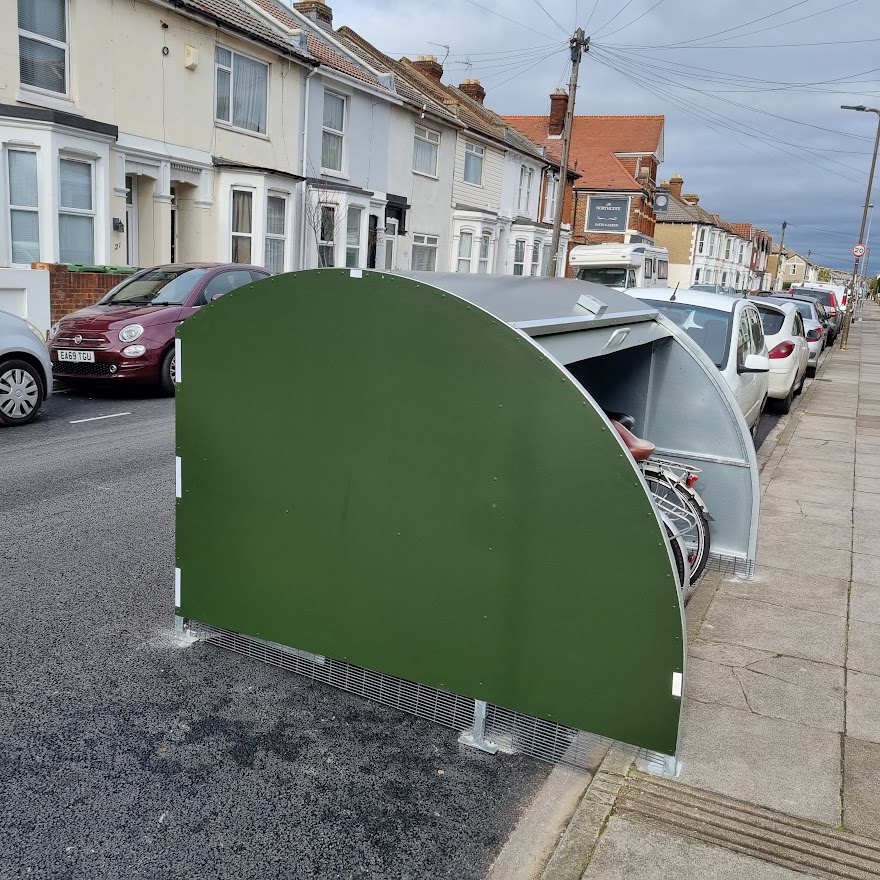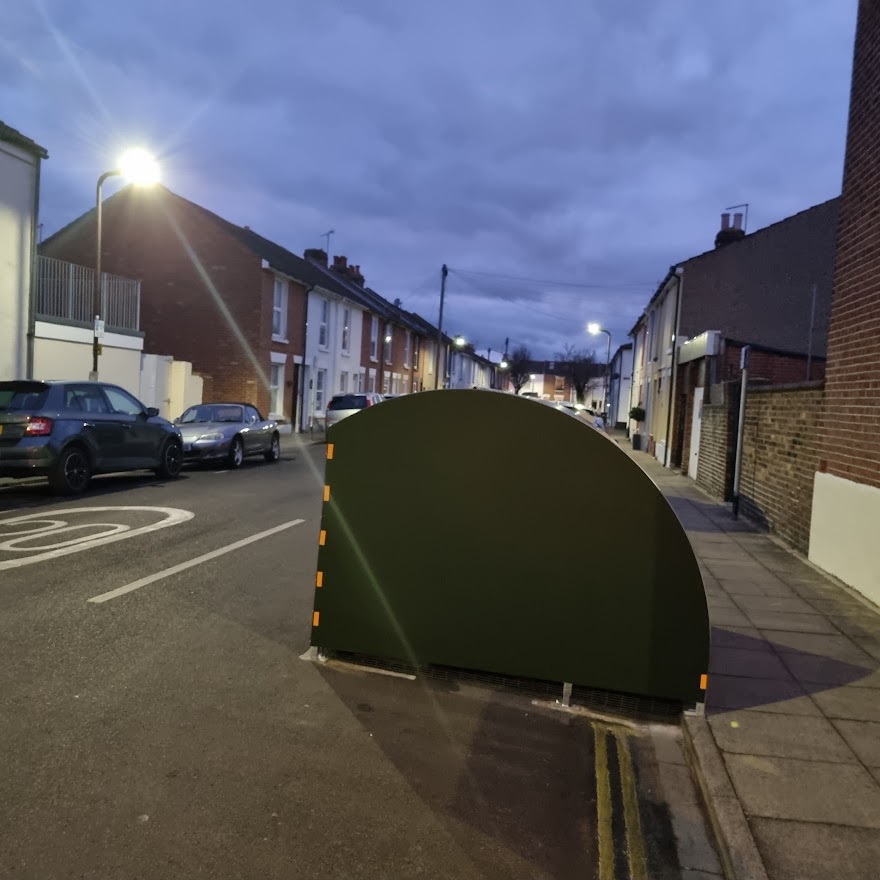 This product is protected by Registered Designs registered in the European Community.
The Cycle-Works Velo-Store is a compact and secure multi-bike store that parks between 3 and 7 bikes in each unit. It can be lockable or for open access.
---
Features & Benefits
Compact and space-efficient size

Lockable or for open access

Offers good protection from the elements
---
Why This Product is so Good
Until now, the choice has been between lockers, shelters and open racks. Space for a standard-size shelter was often tight, or low windows needed to be considered. Funding for a row of lockers and a shelter may also have been a problem, which quite often left the planner with only one option – a row of bicycle racks.
While this can be a viable and cost-effective solution, racks do not protect the bikes from the elements and only offer a certain amount of security. Now there is a real alternative – the Cycle-Works Velo-Store.
With a maximum height of only 1490mm, it is the ideal solution for many sites.
The racks inside the Velo-Store provide the opportunity to lock both wheels and frames to the racks. The bikes are parked on the racks in a high/ low configuration, so can be spaced at 400mm centres. They are still easy to use but offer a much higher density.
The unit is made from galvanised and powder coated mild steel, which is a weather-resistant material. It can be painted in any RAL colour to fit into the surrounding area or to match corporate design and colour.
The unit is fixed onto any smooth hard surface such as concrete, tarmac or paving slabs. The unit is free-standing and then bolted down so that it cannot be moved. It can easily be relocated at a later date.
This compact unit is designed to fit in the width of one standard 2.4m x 4.8m car parking space. Alternatively, two units can be placed side by side across the length of the space.
---
Sustainability
This unit can be used to help demonstrate compliance with BREEAM and achieve a high BREEAM rating.*
The VeloStore can be used to help contribute towards gaining your 2 ENE8 Cycle Storage Credits when used in an appropriate situation, under the Code for Sustainable Homes.
*Cycle-works and its products and services are not affiliated, endorsed or certified by BRE Global or its affiliates. All rights are reserved.
Layout & Space Requirements
This compact unit is designed to fit in the width of one standard 2.4m x 4.8m car parking space. Alternatively, two units can be placed side by side across the length of the space.
Bollards can be used to prevent cars from parking in the access space, or two units can be installed opposite each other with a 2m gap between them.
---
Capacity
The standard 2m wide Streetstore parks 4 bicycles per unit. A wider 2.4m unit, which can store 5 bikes, is available on request. Units can be joined together to form a longer row.
Dimensions
Height: 1300mm

Width: 2000-2200mm

Depth: 1800-2200mm
---
Mounting/Installation
A concrete base is ideal. Flagstones or other hard surfaces are usually adequate too. We can usually install on good level tarmac by using metal base plates.
Please contact us to discuss your specific site.
This system is installed by our team of experienced installers.
---
Materials & Locking Mechanisms
Material Options
The Streetstore is made from mild steel, which is galvanised and nylon coated in a range of colours.
The cladding is manufactured from 5mm UV stable, shatterproof, impact-resistant and non-combustible translucent PET material. Modern profiled sheeting is also available.
Locking Mechanisms & Options
For open access units, the cyclist can lock the bike to the security bars provided, using their own chain or D-lock.
We are currently looking for pilot sites for the lockable version.
---
Security
For open access units, the bikes can be locked to the racks provided. However, accessories, wheels and saddles can still be stolen.
The security bar provides locking points for the bike. However, racks are only as good as the user's lock.
For increased security, a lockable roller shutter door can be supplied. This comes with a high security locking mechanism to give peace of mind.
Alternatively, please see our product range for more long-term secure bicycle parking.
---
Frequently Asked Questions
Do you sell to private households?
Yes, this product is a cost-effective solution for private households
What about maintenance?
For the open access units, there are few moving parts. For the lockable units, some simple maintenance of the roller shutter will be needed, however this should not be difficult. Replacement components are readily available if the rack is damaged, eg by cars or trucks. The units have been designed to allow easy cleaning under and around, by water hoses or normal street cleaning equipment.
Can they be used as homes for the homeless?
If desperate! You would have to sleep across the bumpy racks, and there is only mesh on the sides as protection.
Customers & Sites
We have done many sites with these products, including some of the following categories:
Councils
City of Edinburgh Council, Scotland
Southend-on-Sea Borough Council, Essex
Wandsworth Borough Council, London
Portsmouth City Council, Hampshire
Hospitals & Healthcare
Hemel Hempstead General Hospital, Hertfordshire

Schools, Colleges, Universities
Architects & Construction Companies
Transport Operators – Train / Bus /Air
Totnes Train Station

Major Employers
Oxford Business Park, Oxford
Southend-on-Sea Borough Council, Essex
Stiltland Joinery, Essex
Royal Mews Dental Surgery, Essex
Wigan Enterprise Park, Greater Manchester

Bike Stations
Residential
Emor Street, Kirwan Street & Kirwan Cottages, Dublin

We have worked directly for most of the major construction companies, or as a subcontractor.
To download the Velo-Store product sheet, click here.
Pricing
Velo-Store multi-bike stores are extremely economic units to install. Quotes are based on your bespoke specification, location and the quantity required.
Please contact us for a quotation, call 02392 81 55 55 or email sales@cycle-works.com.
---
Delivery
Current lead time is 6-12 weeks from receipt of your written purchase order. Extra time may be needed if extensive customisation is required.