Velo-Safe locker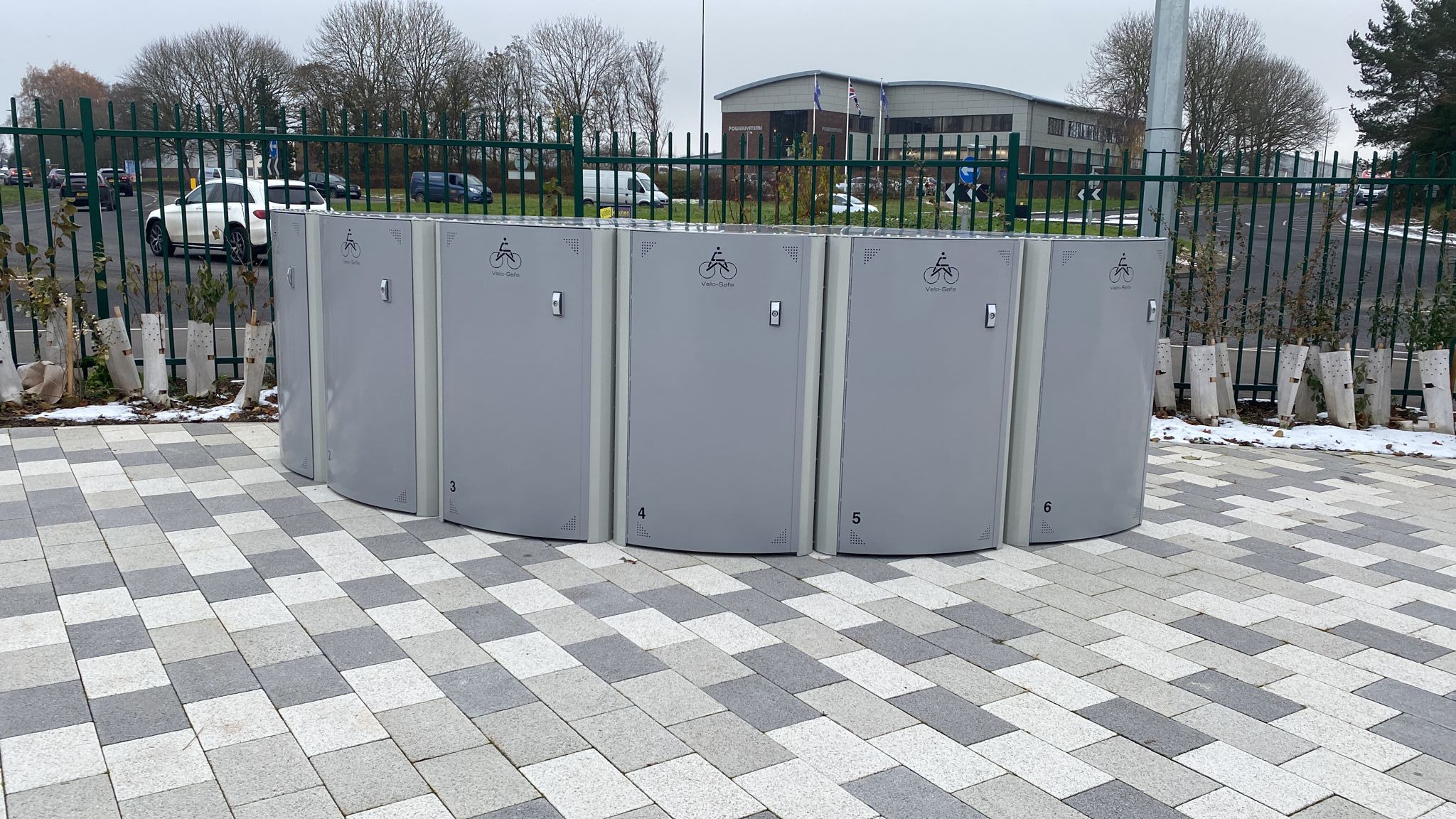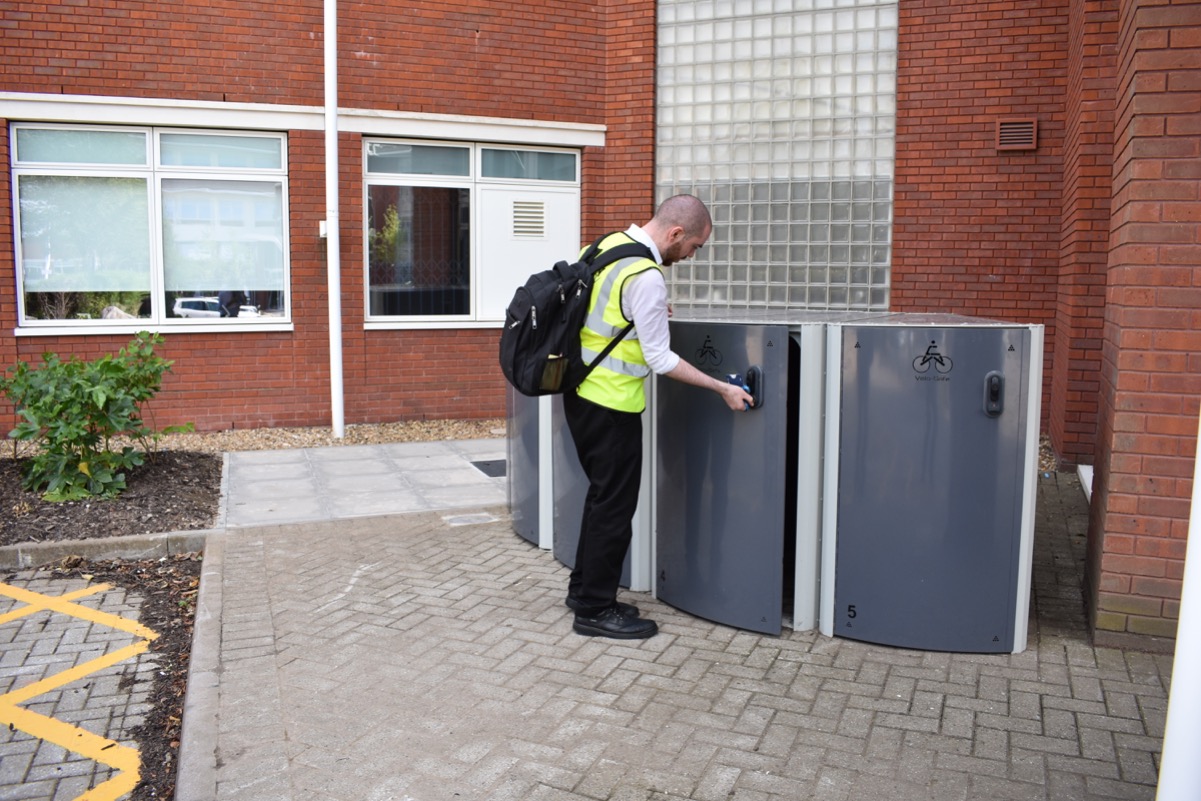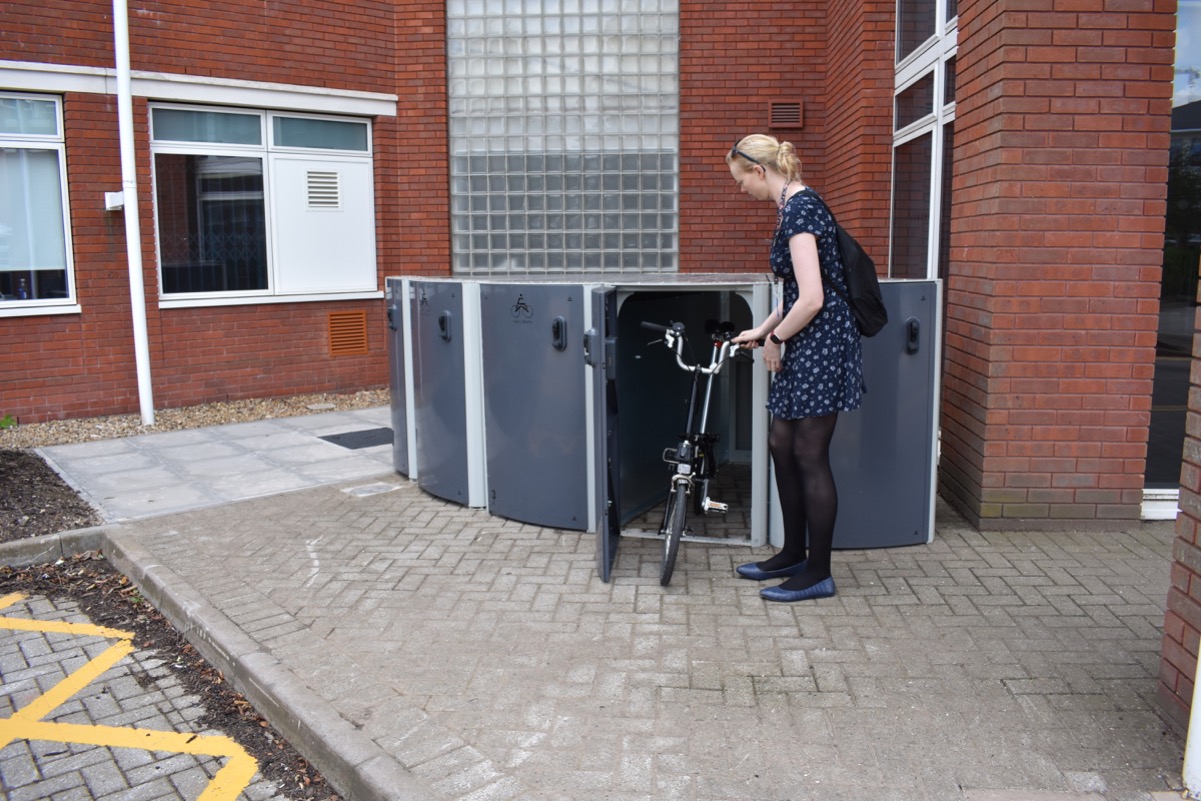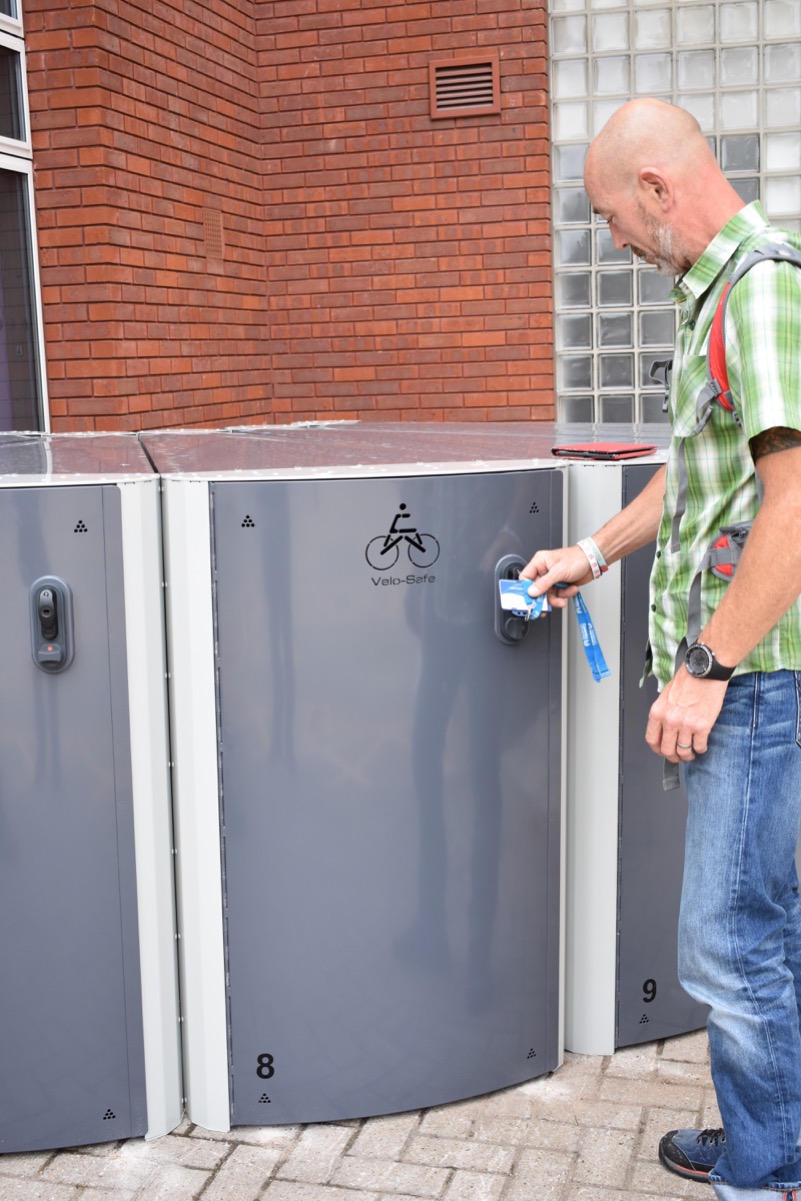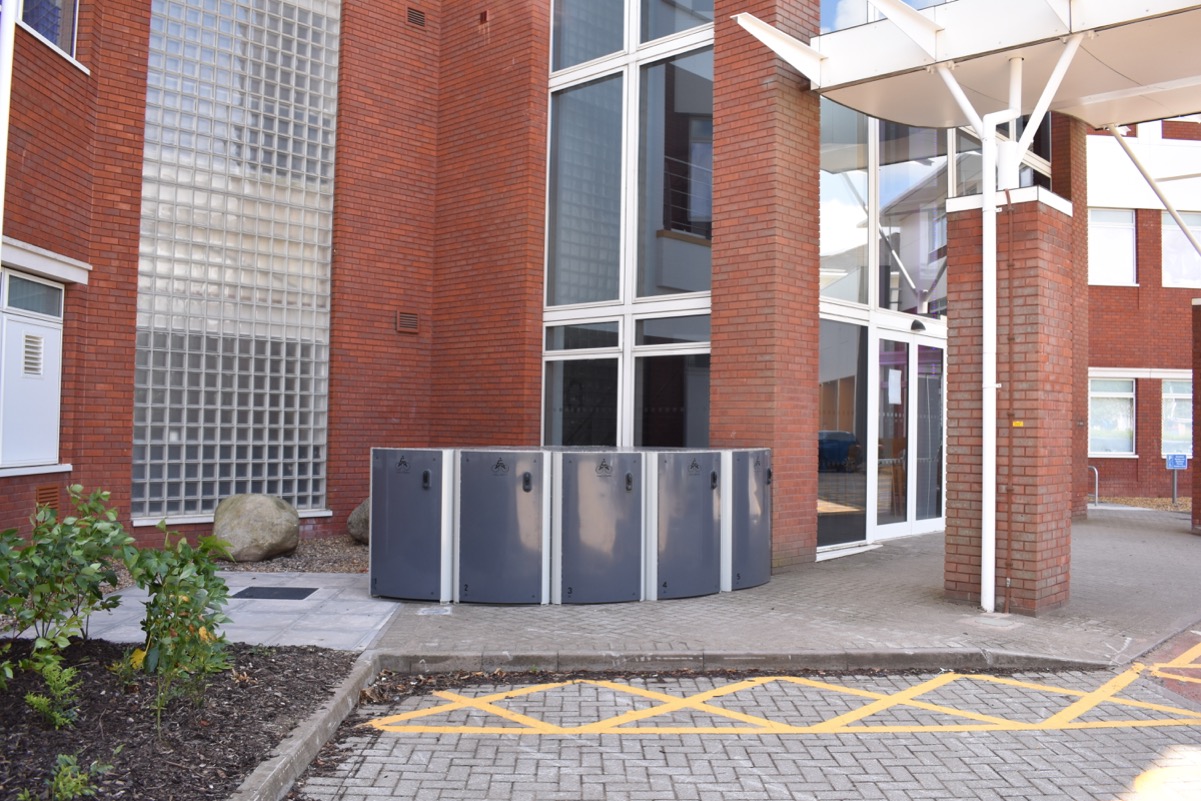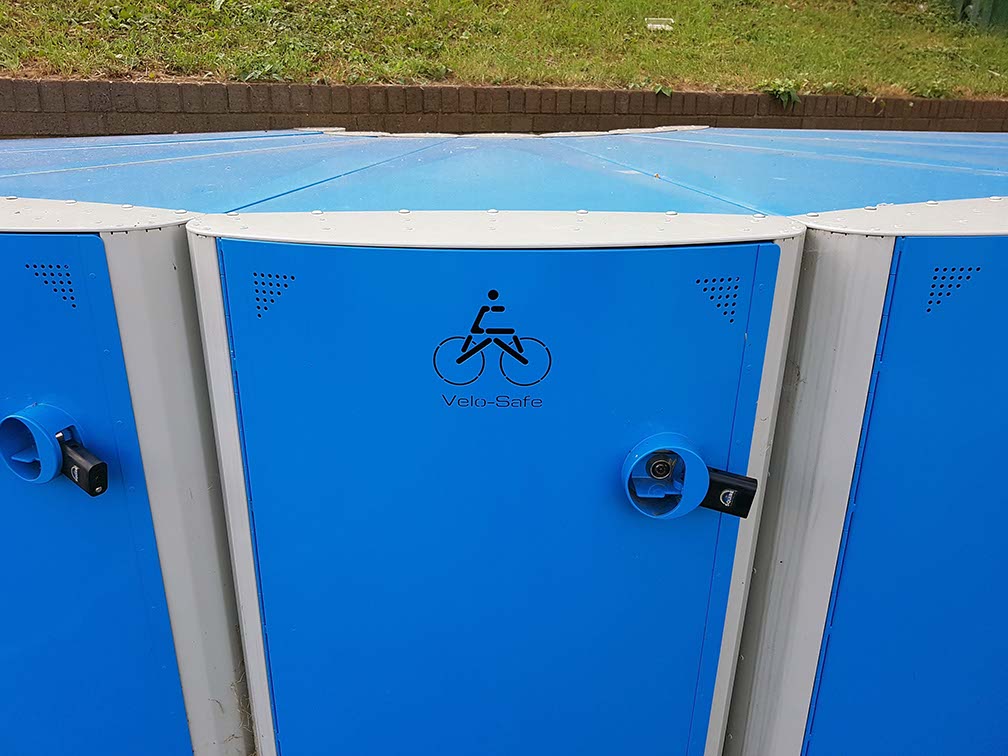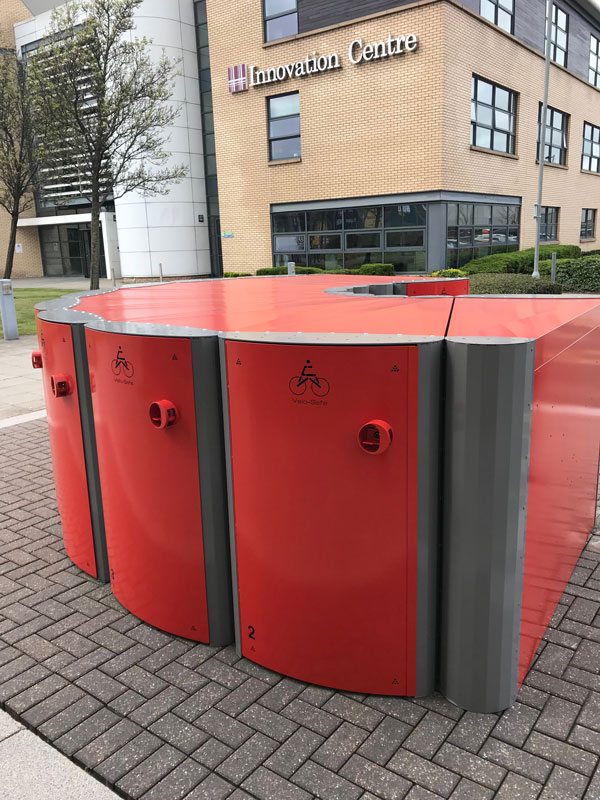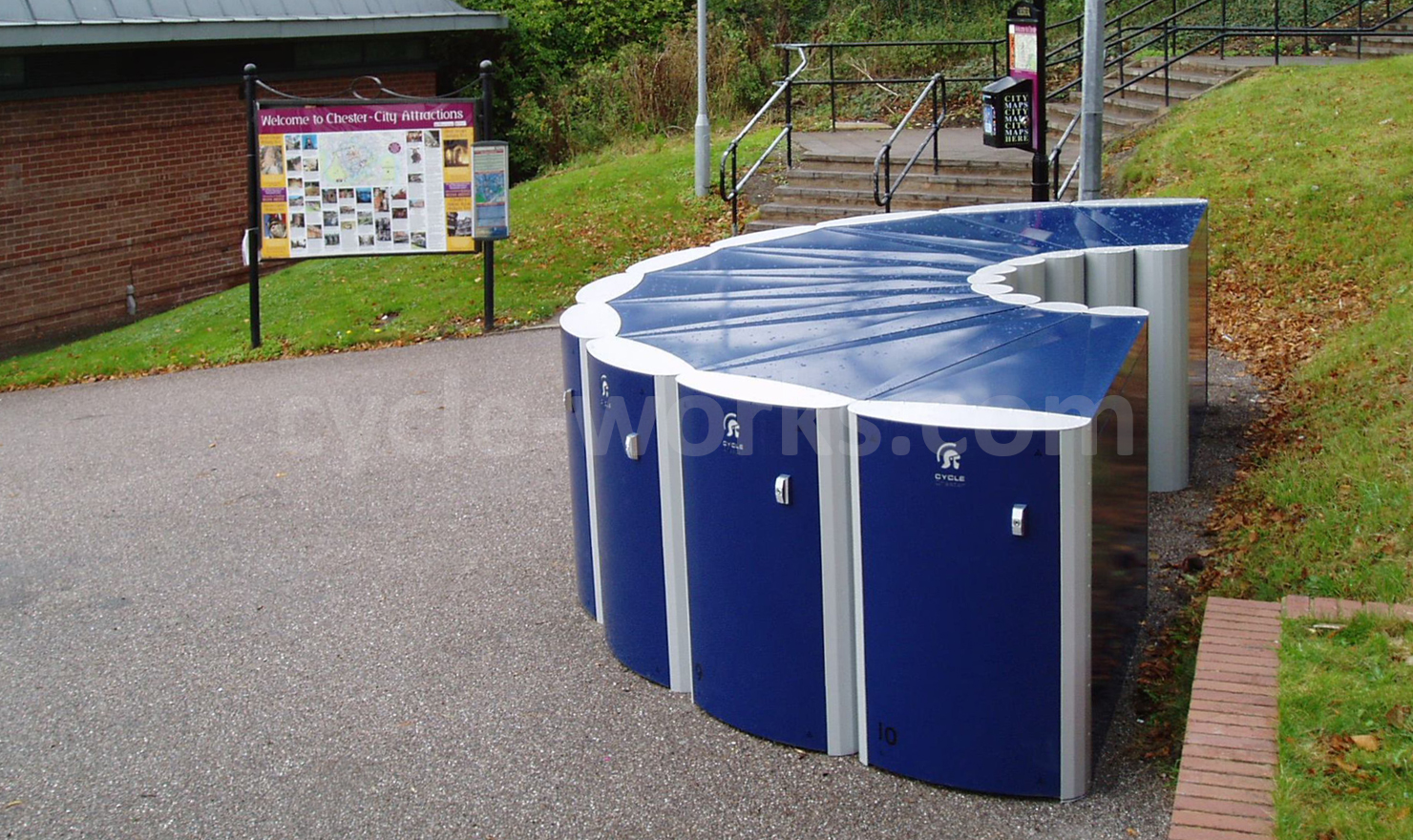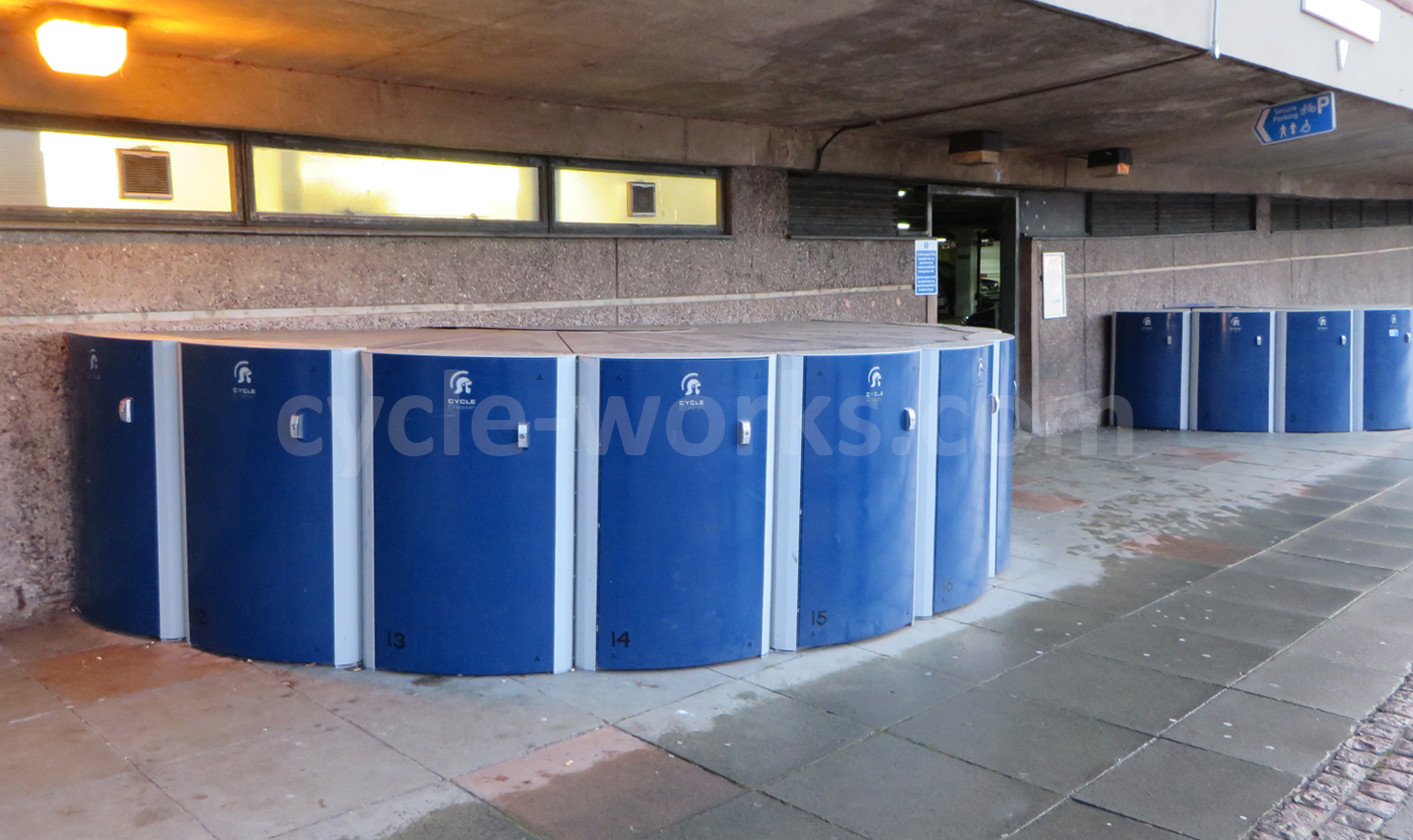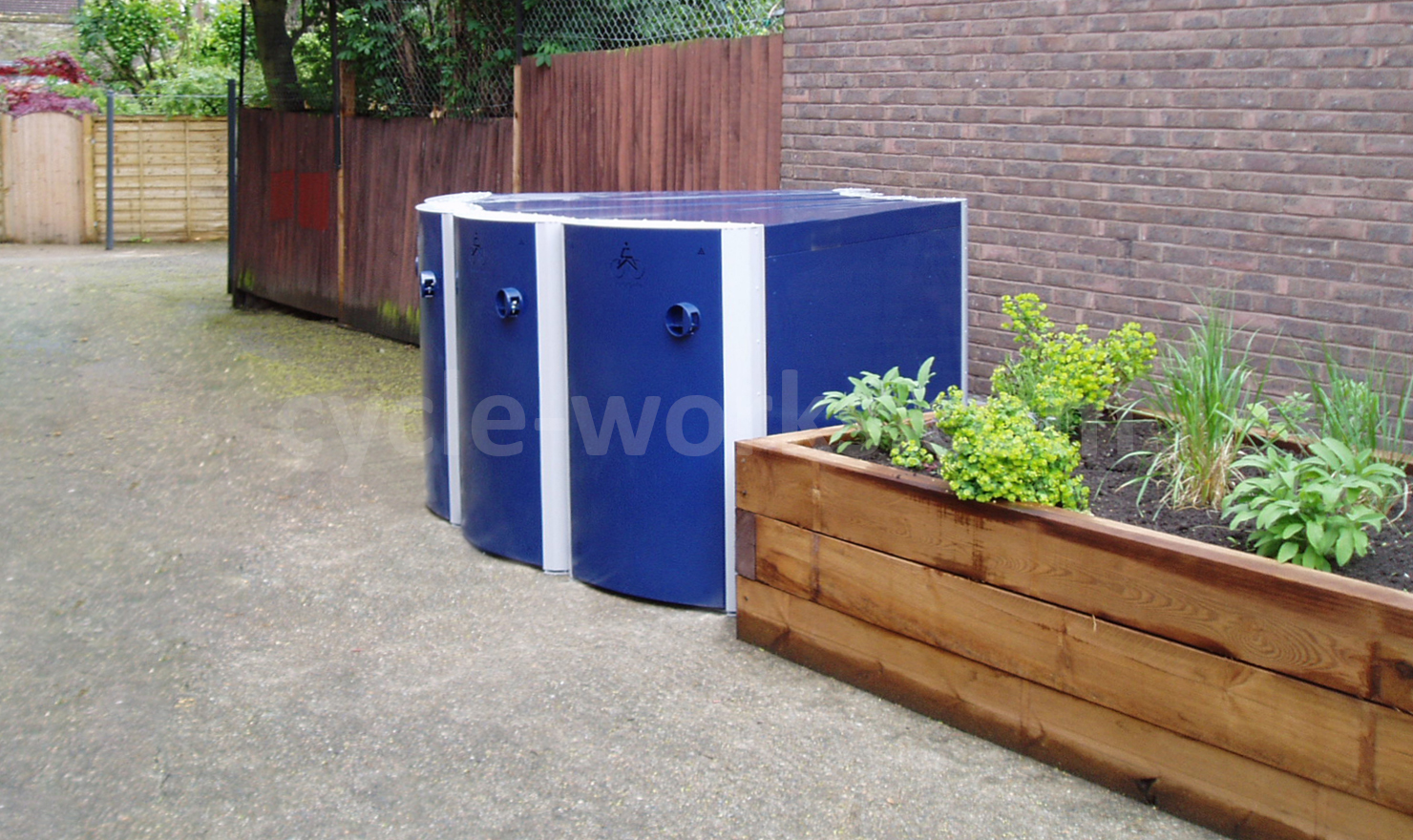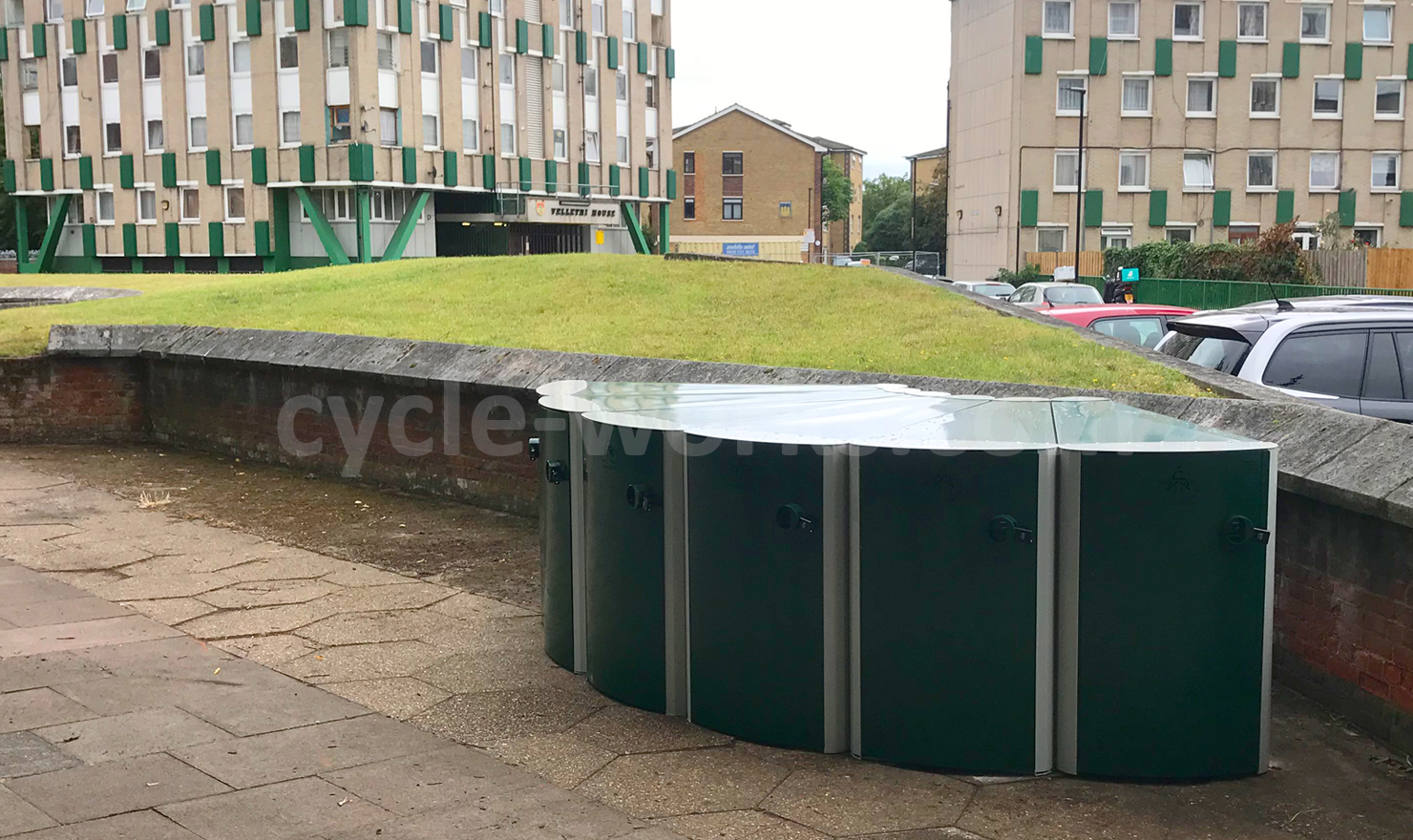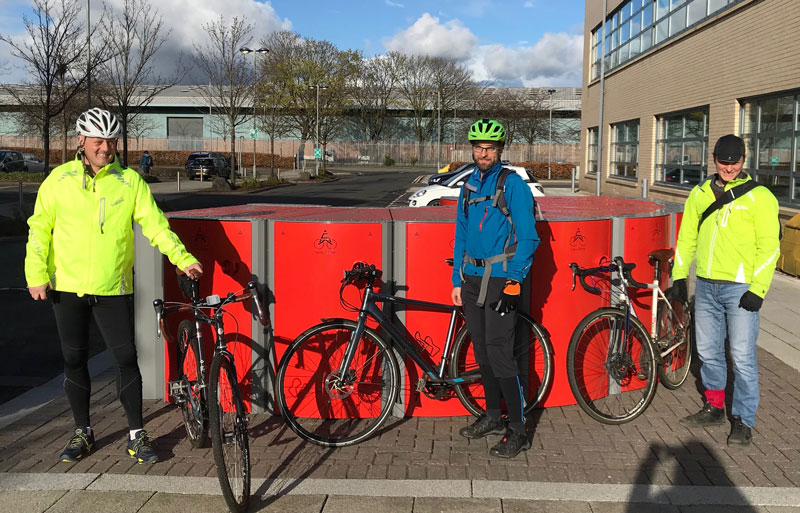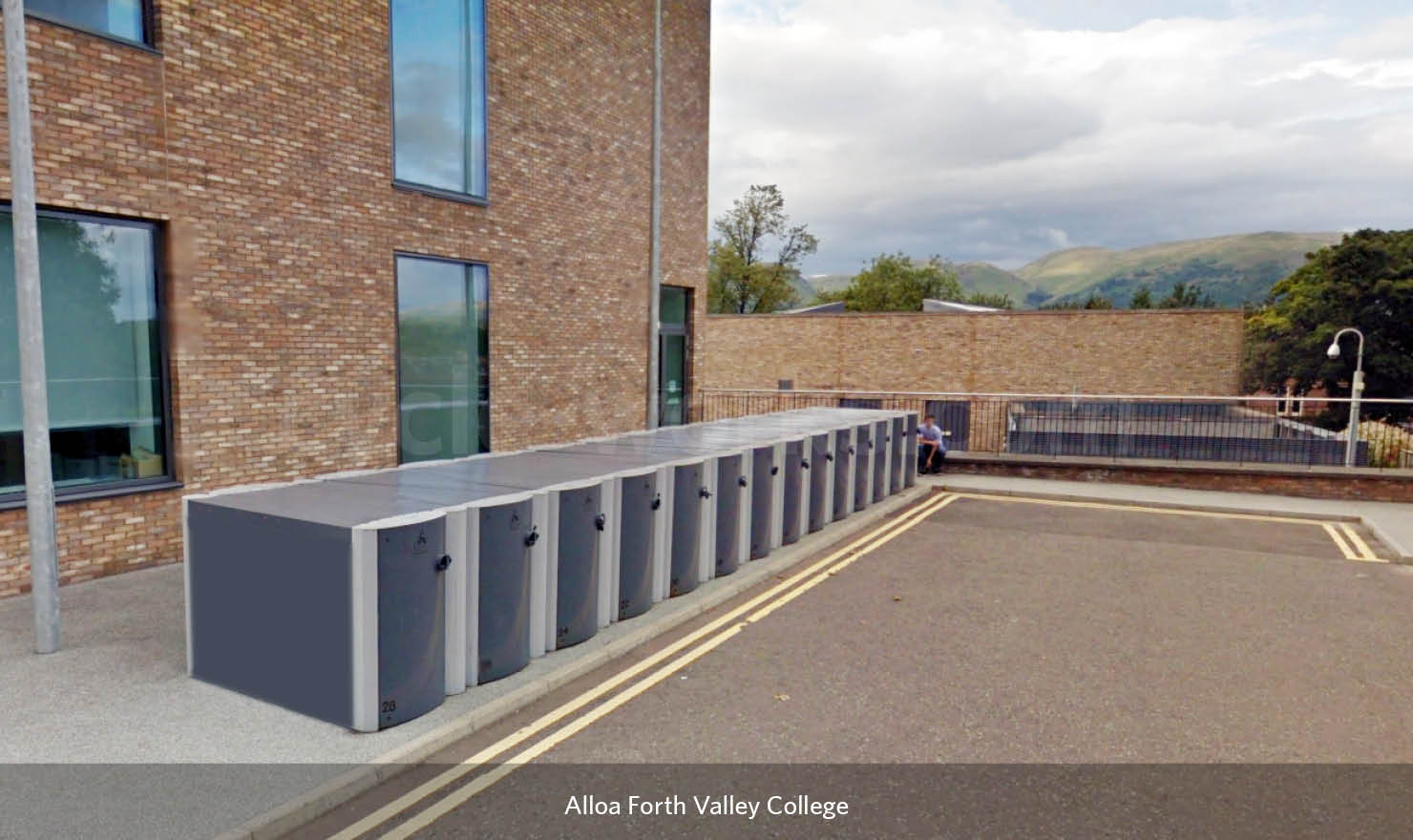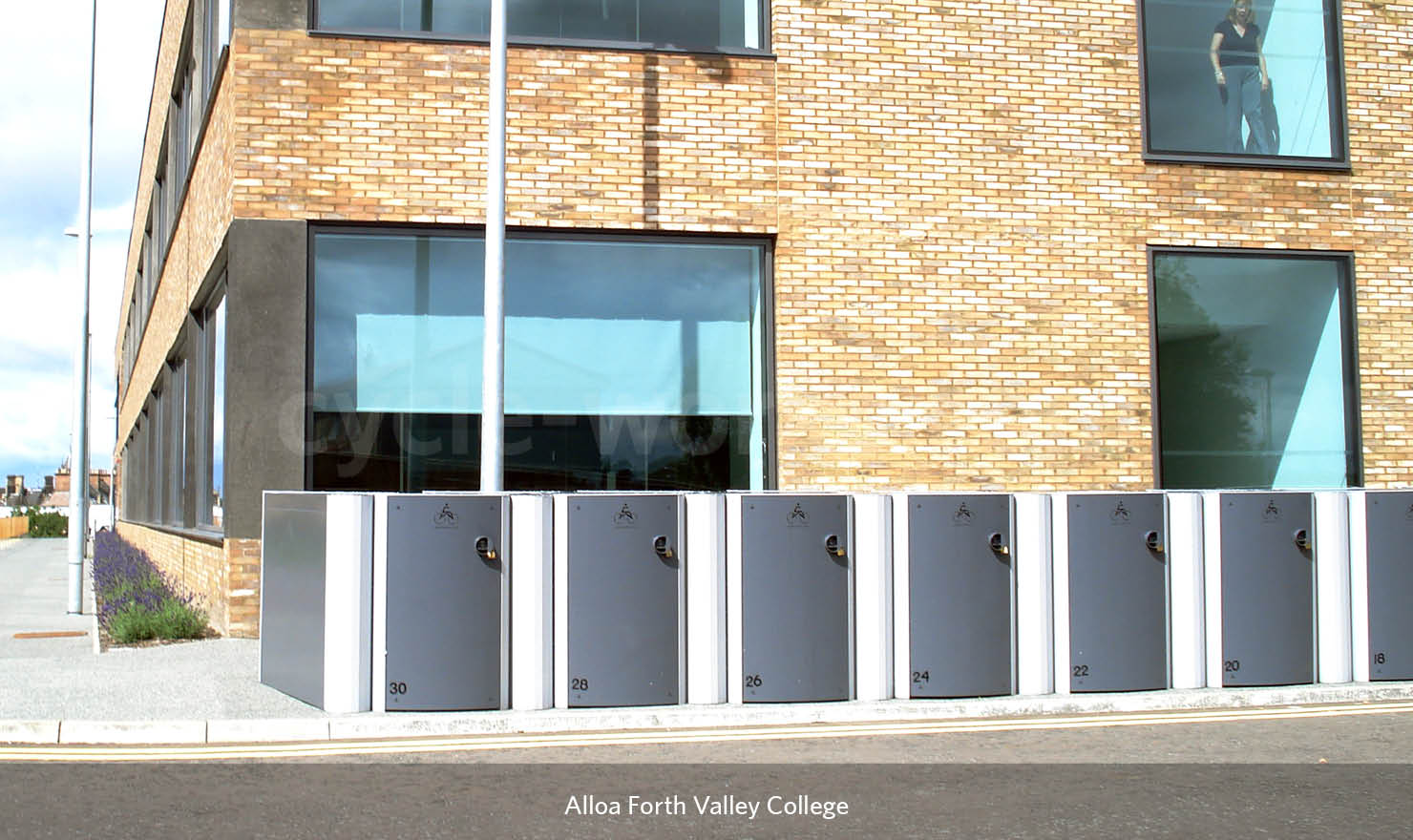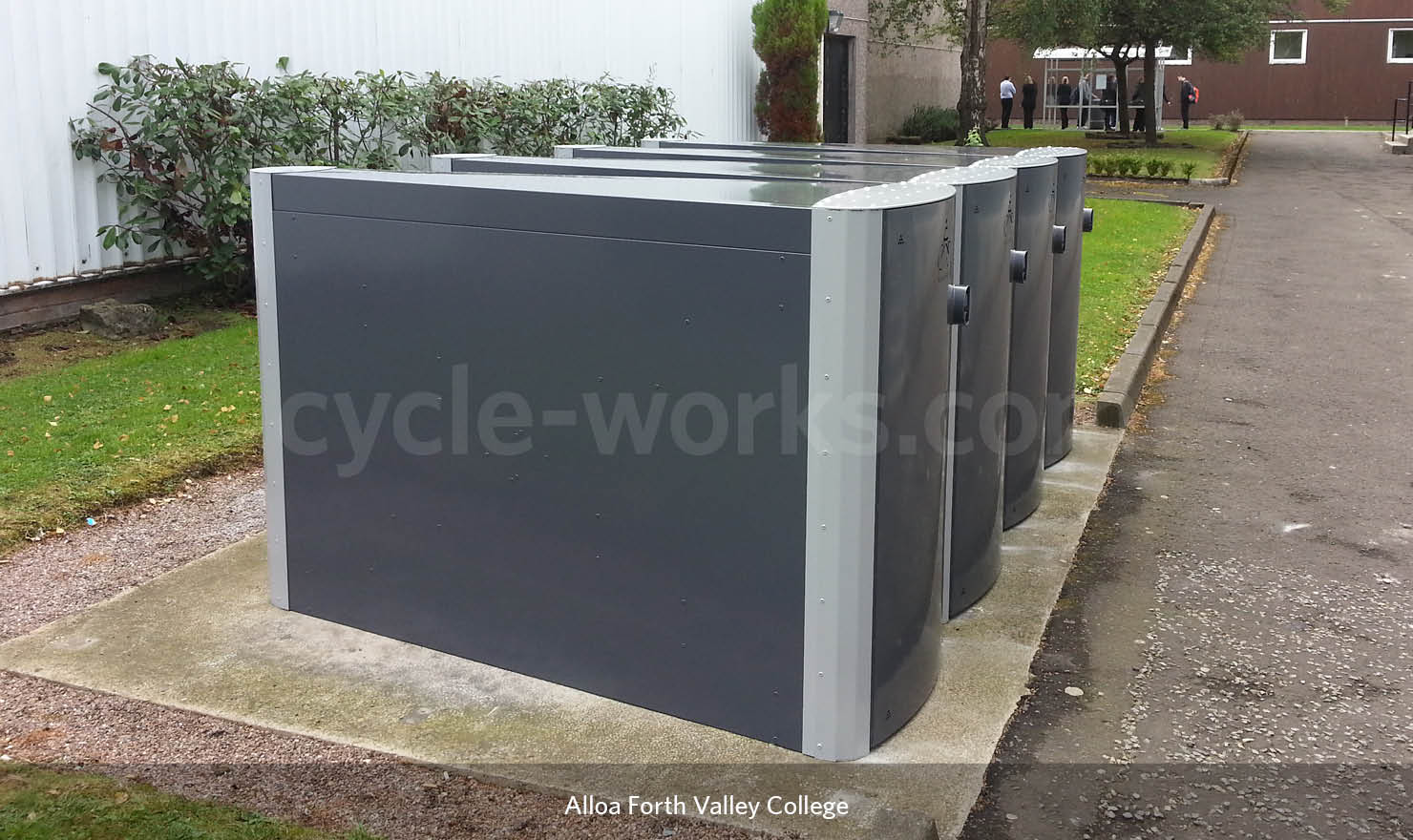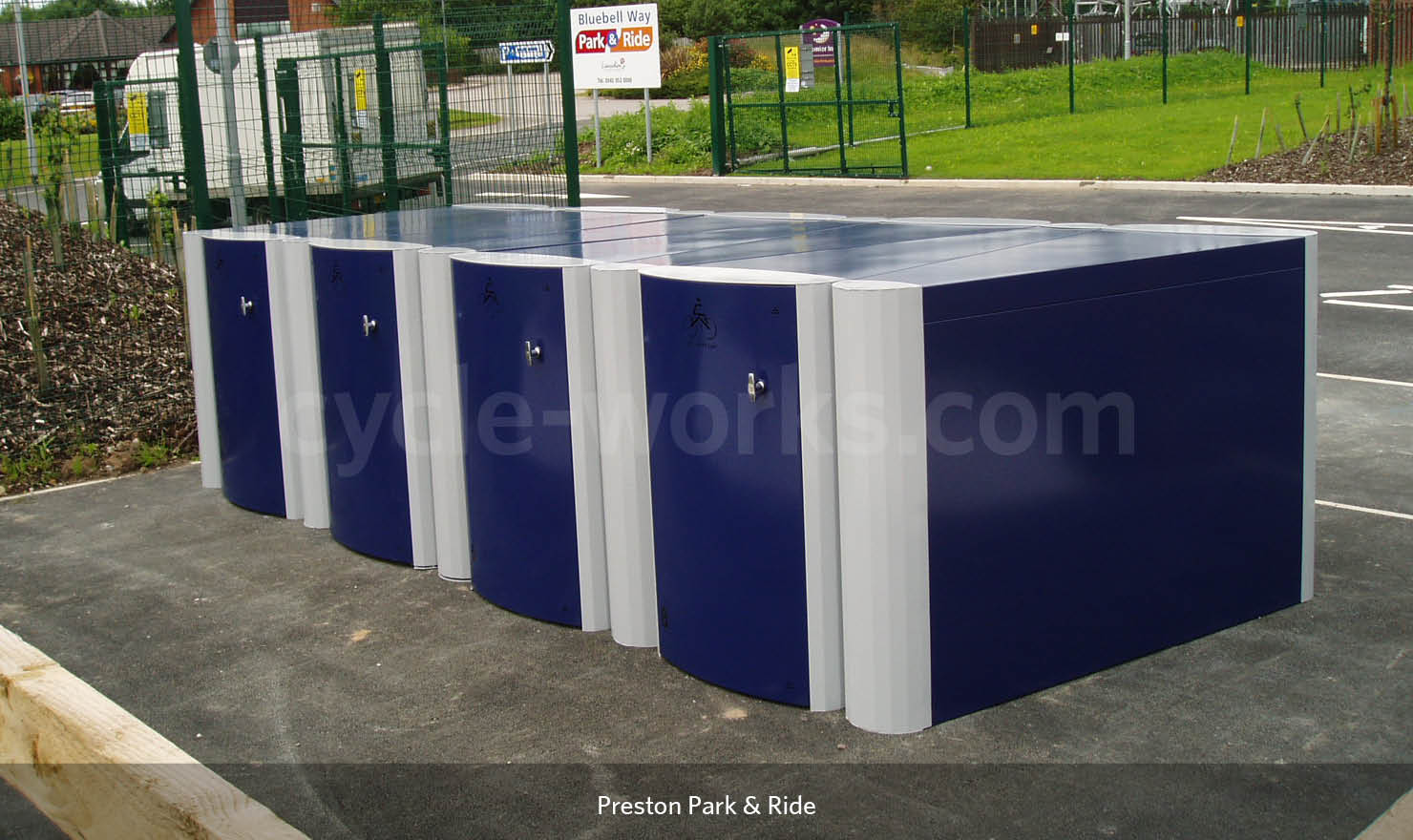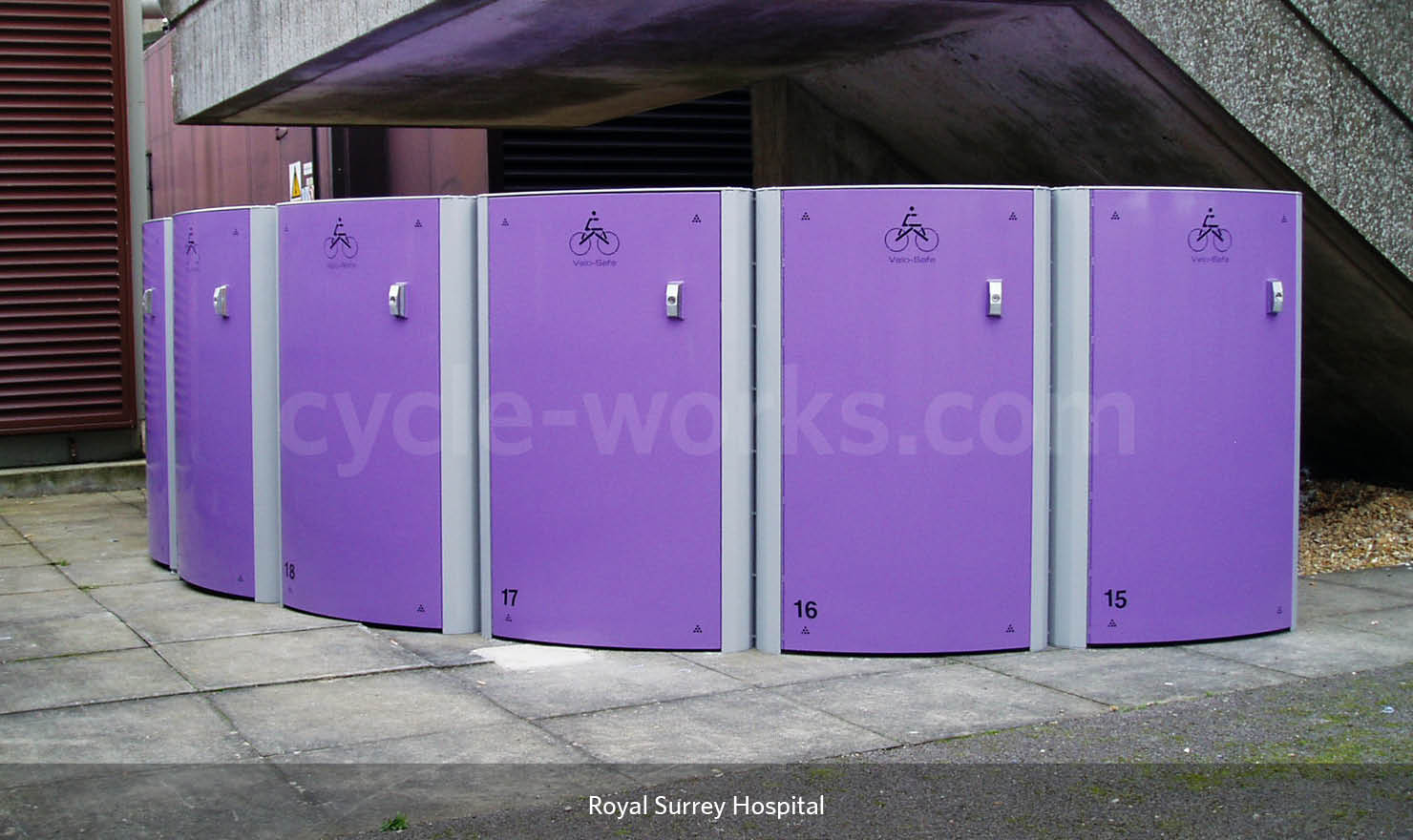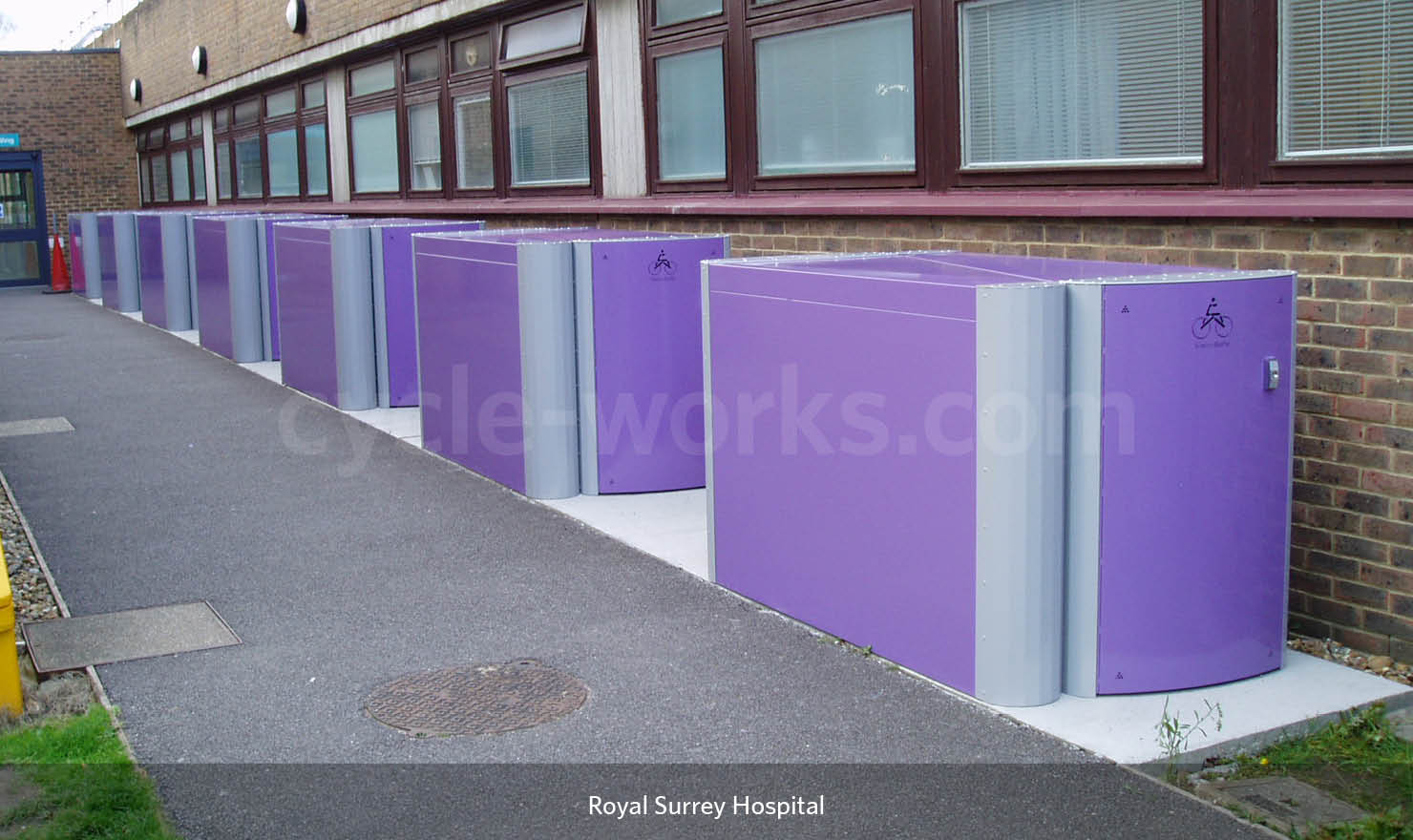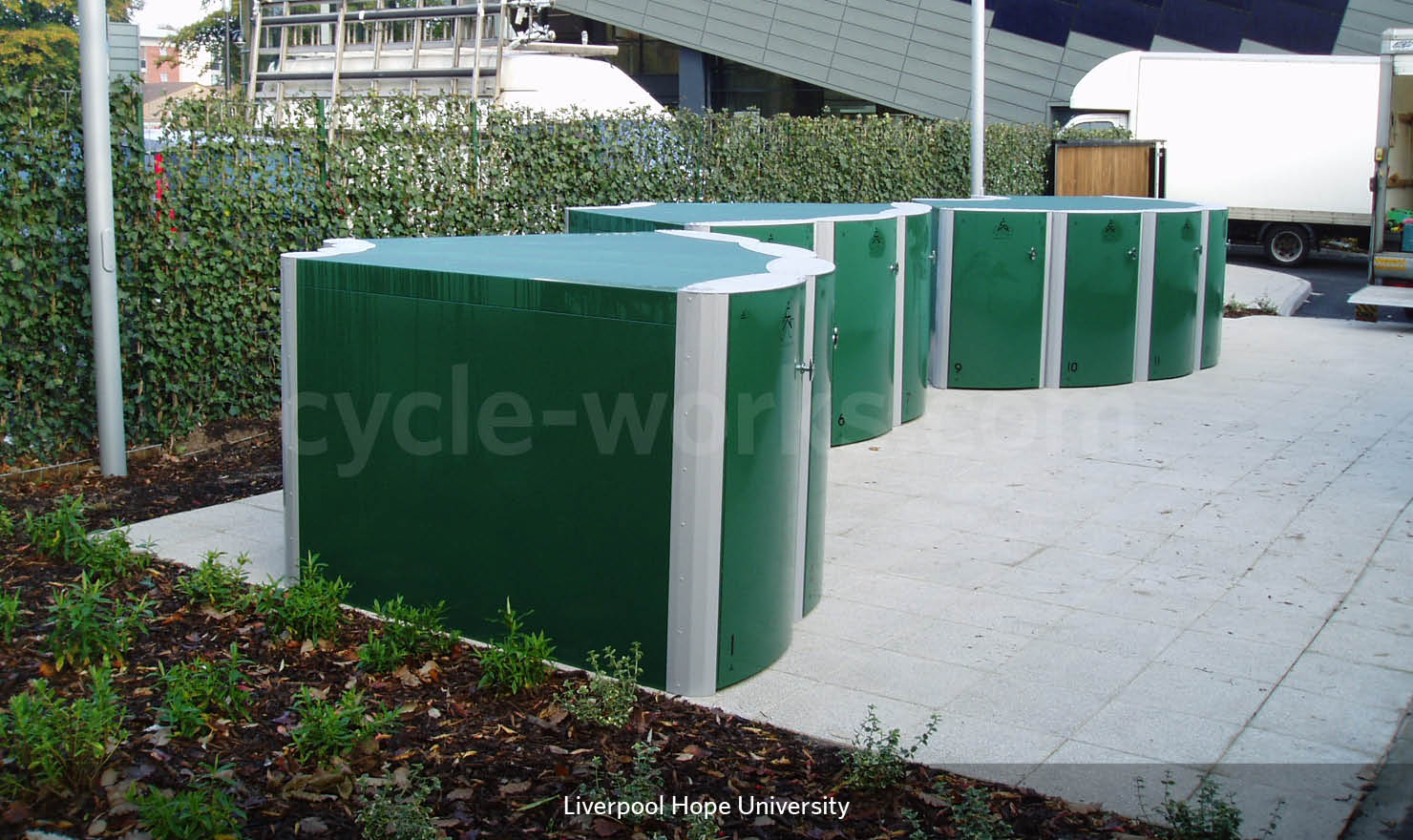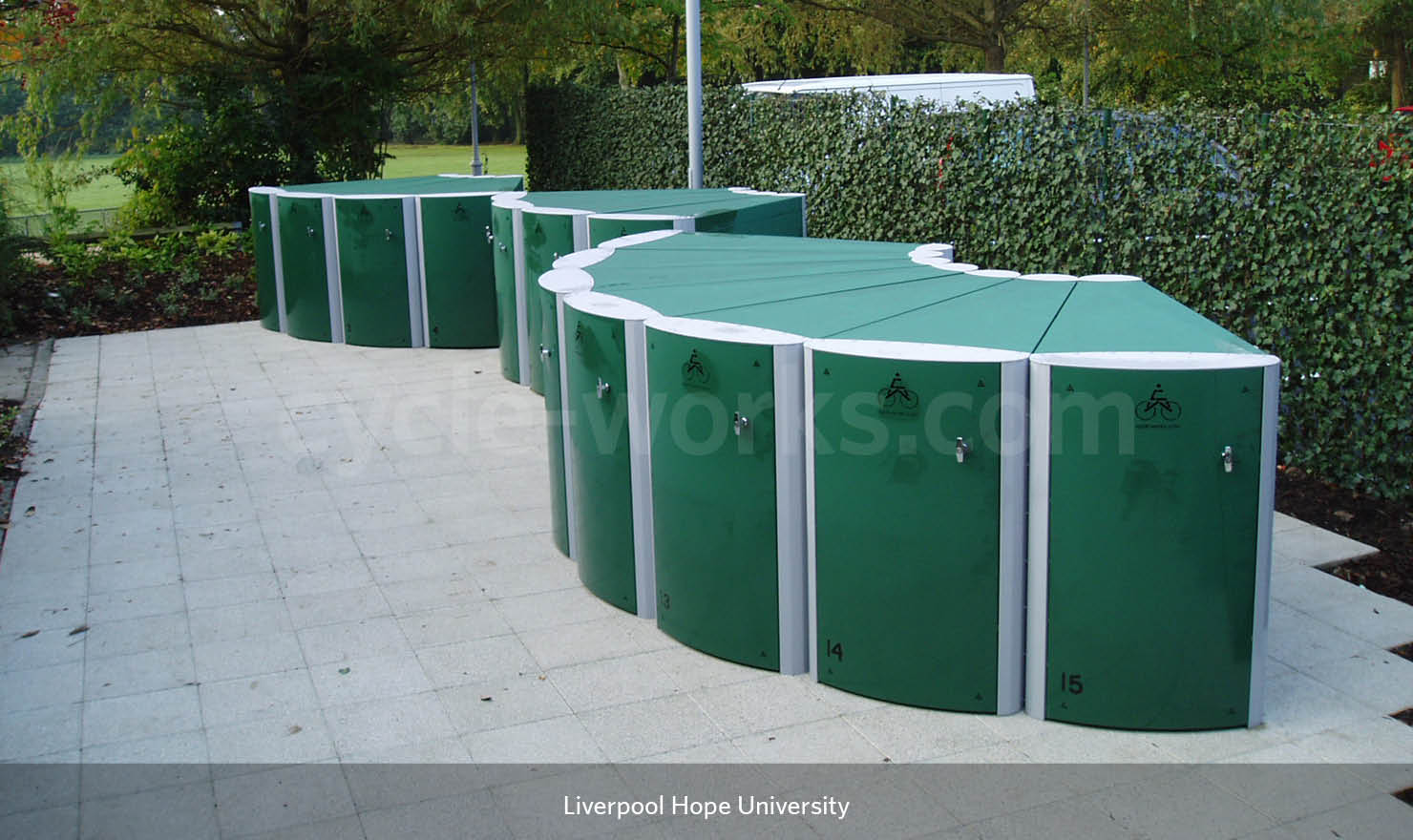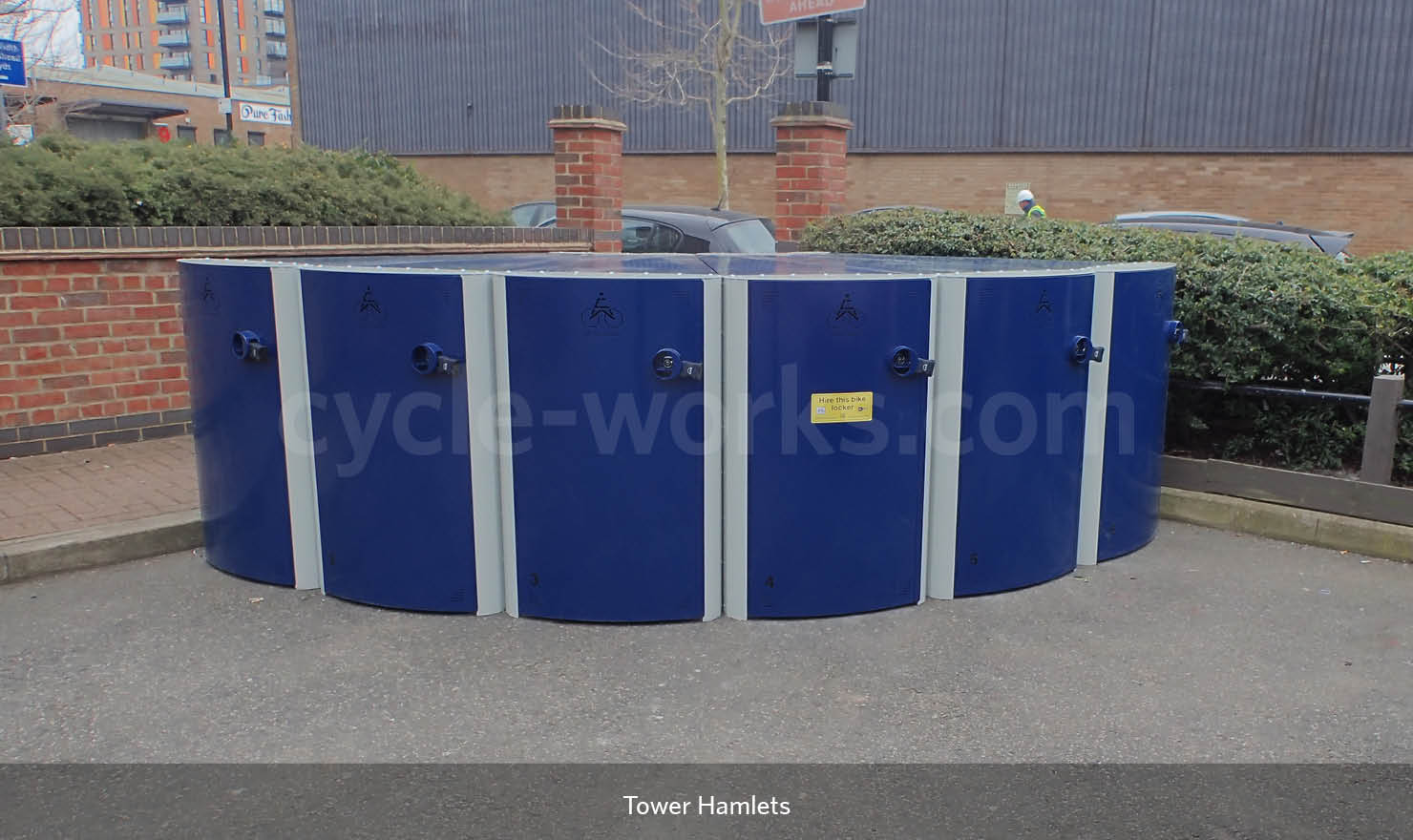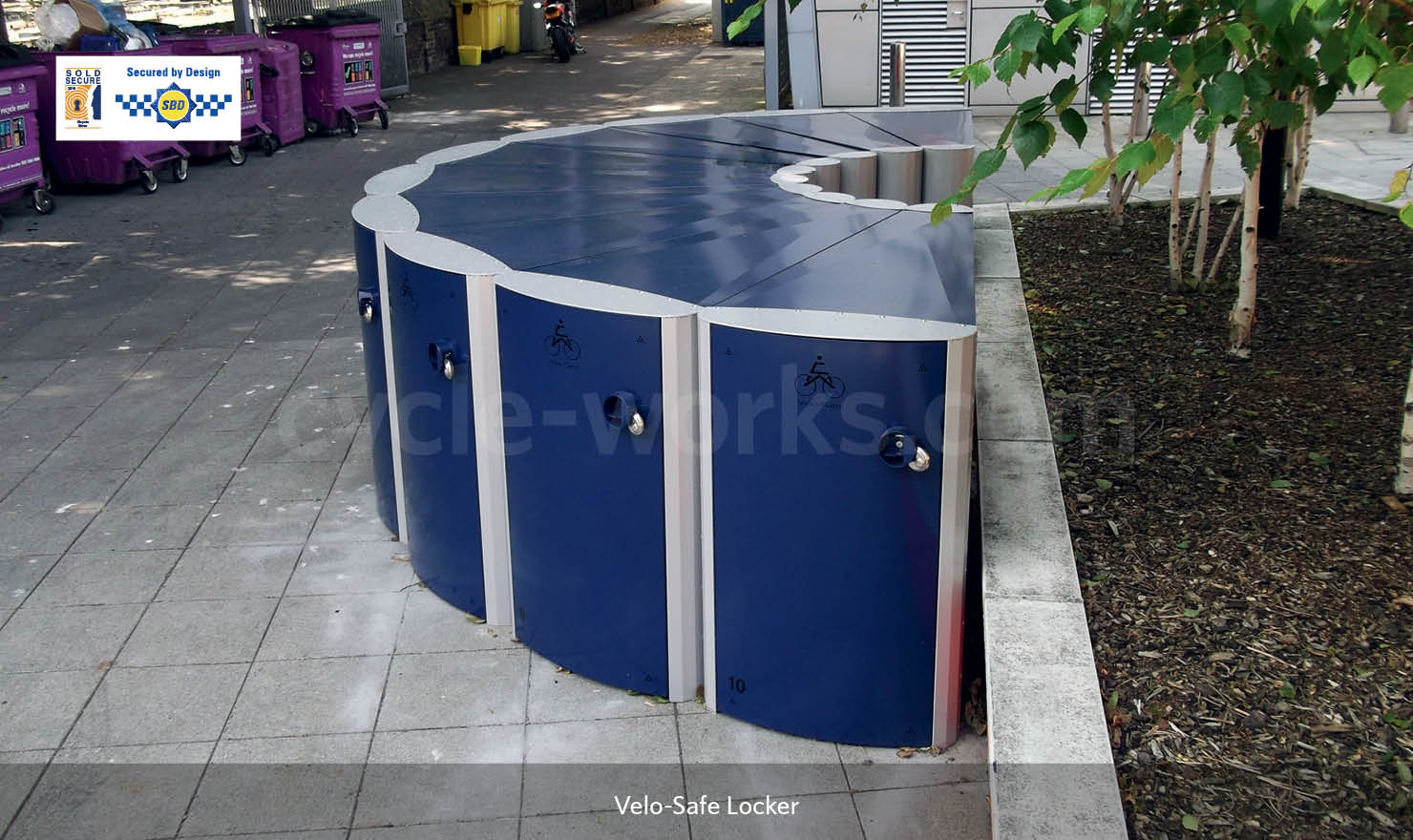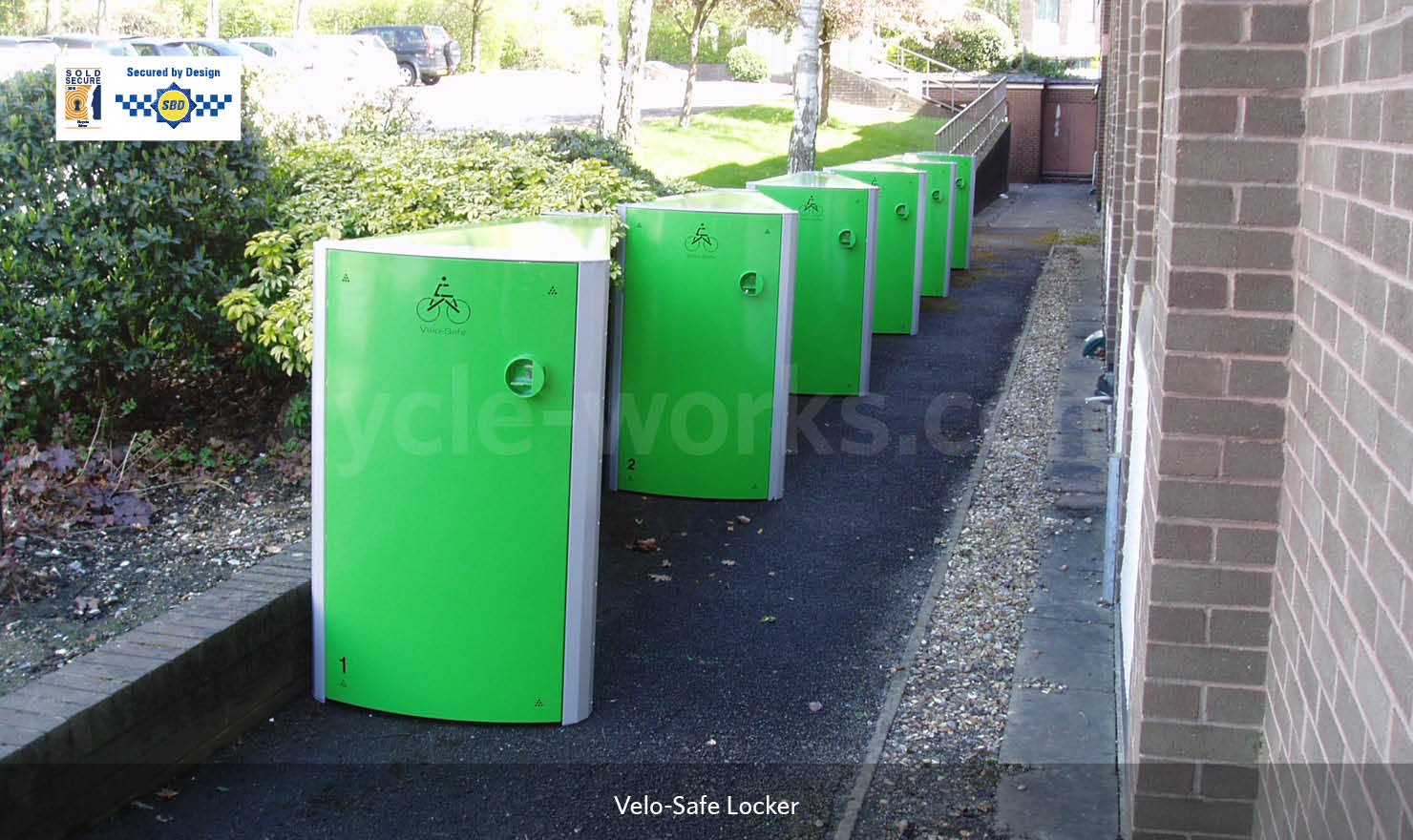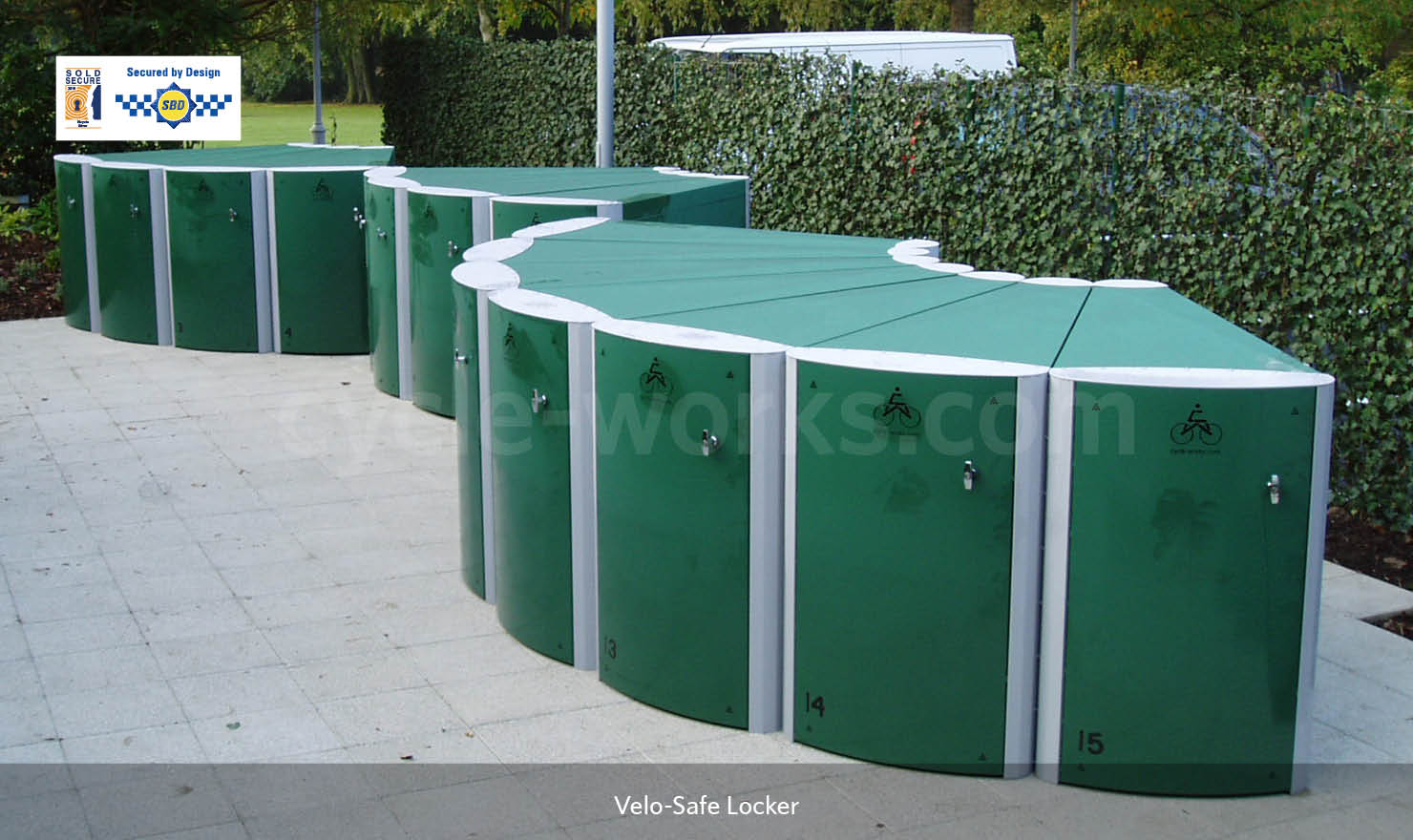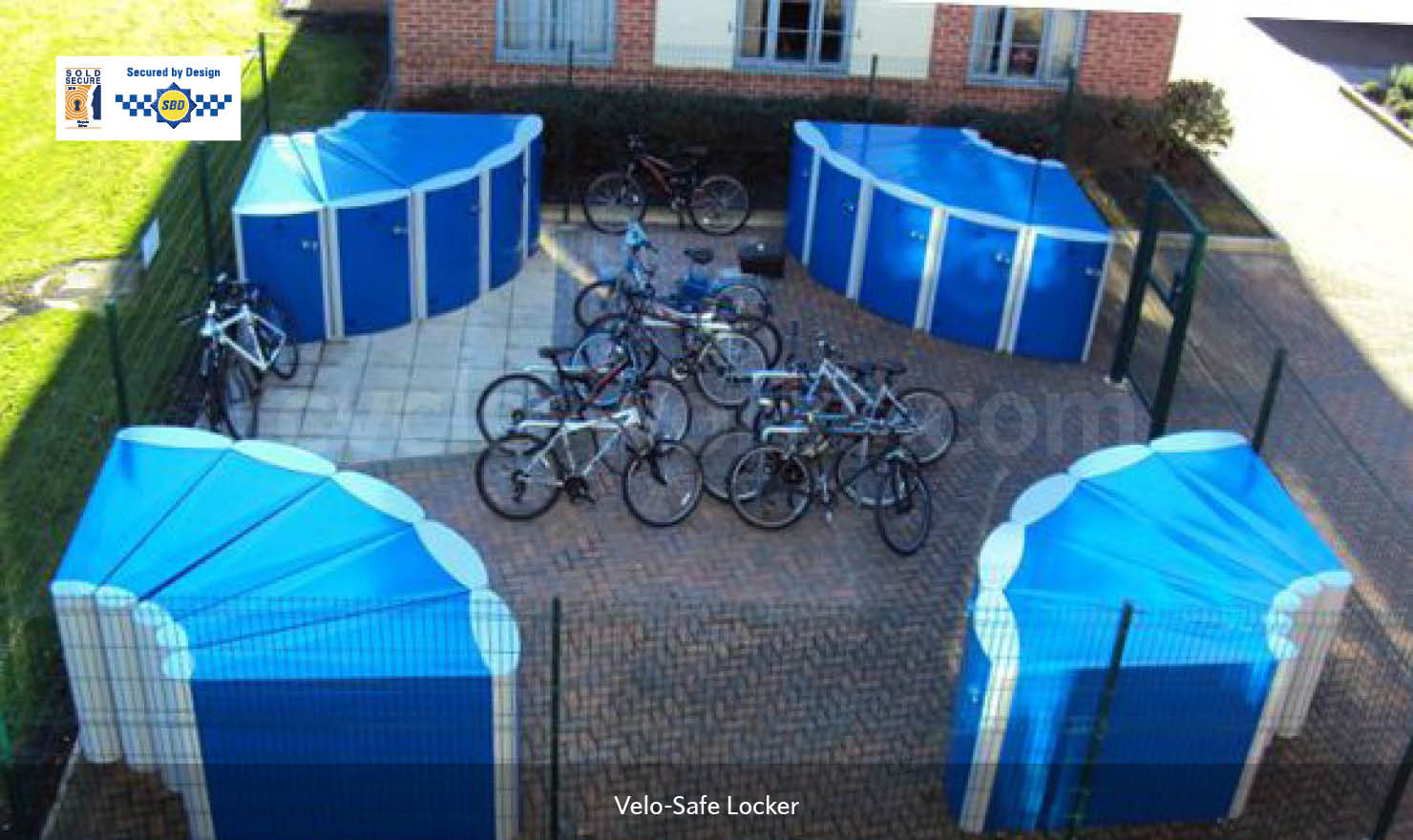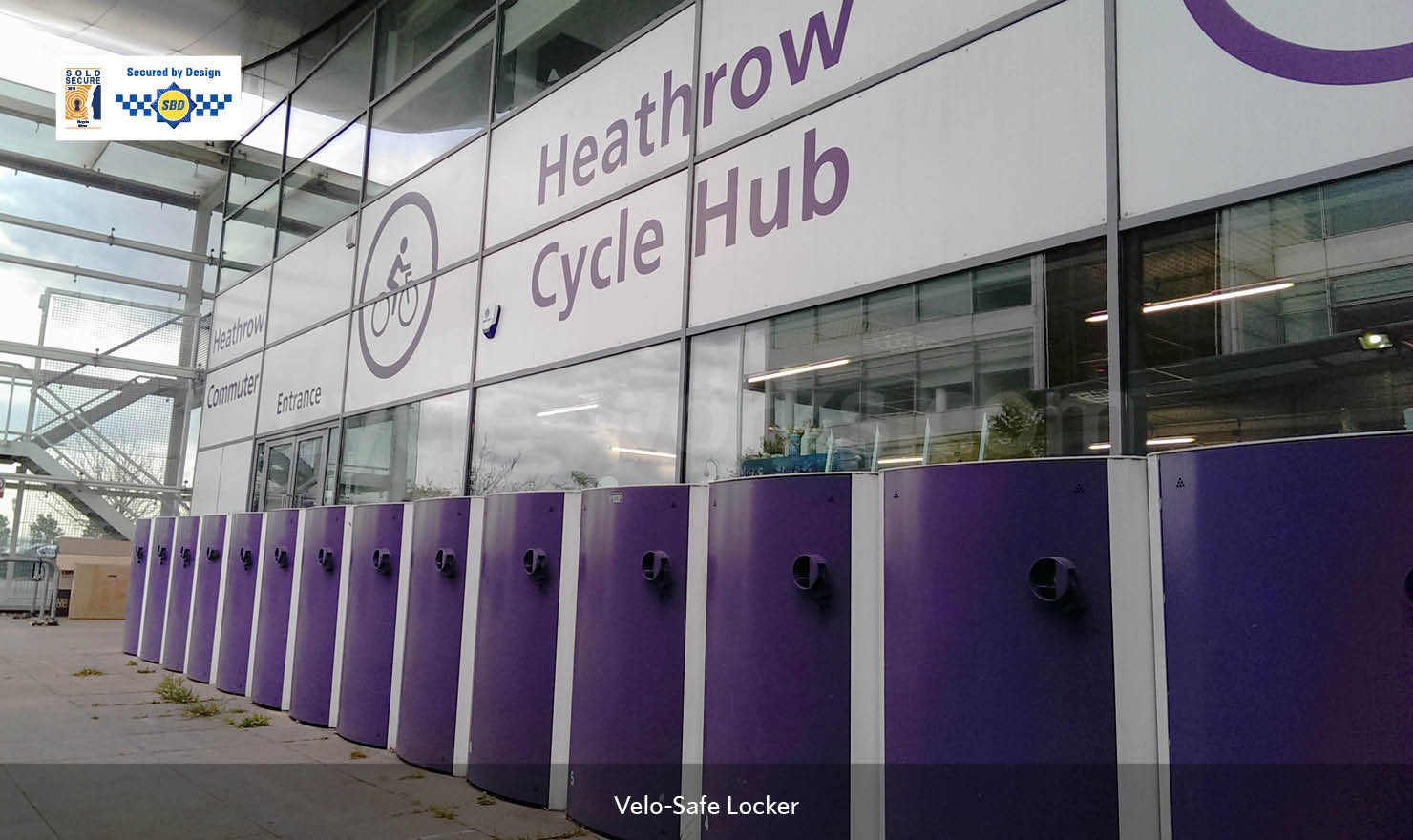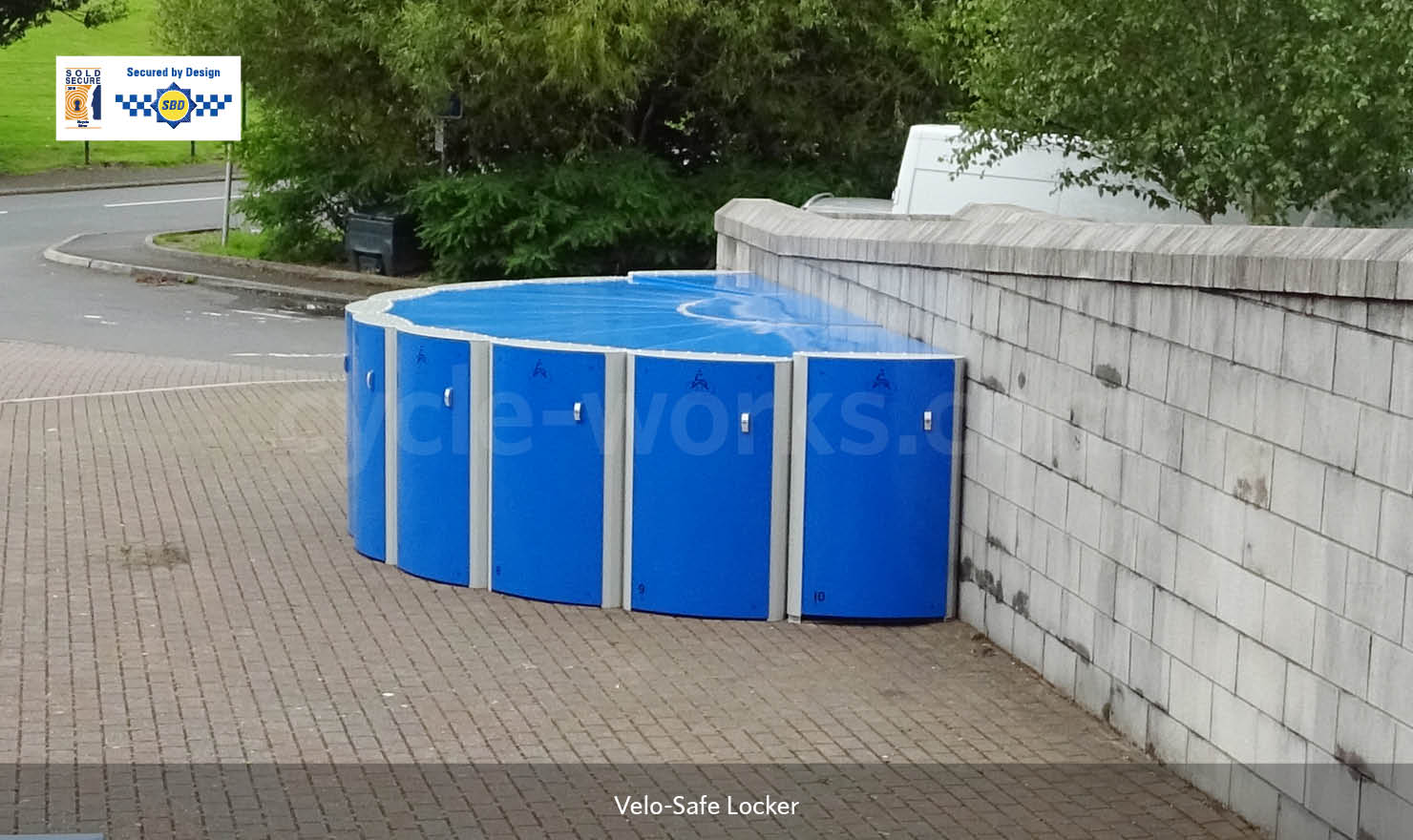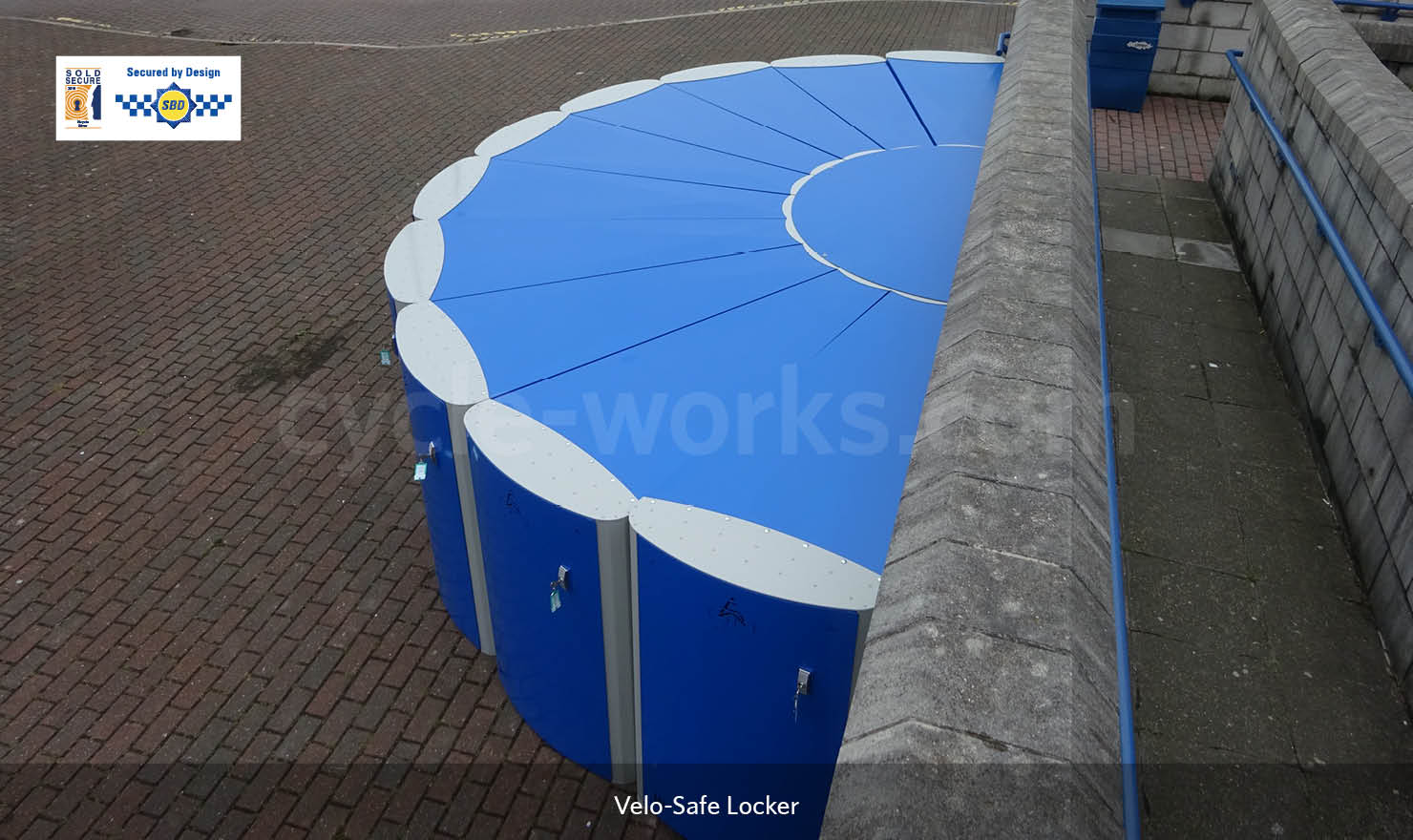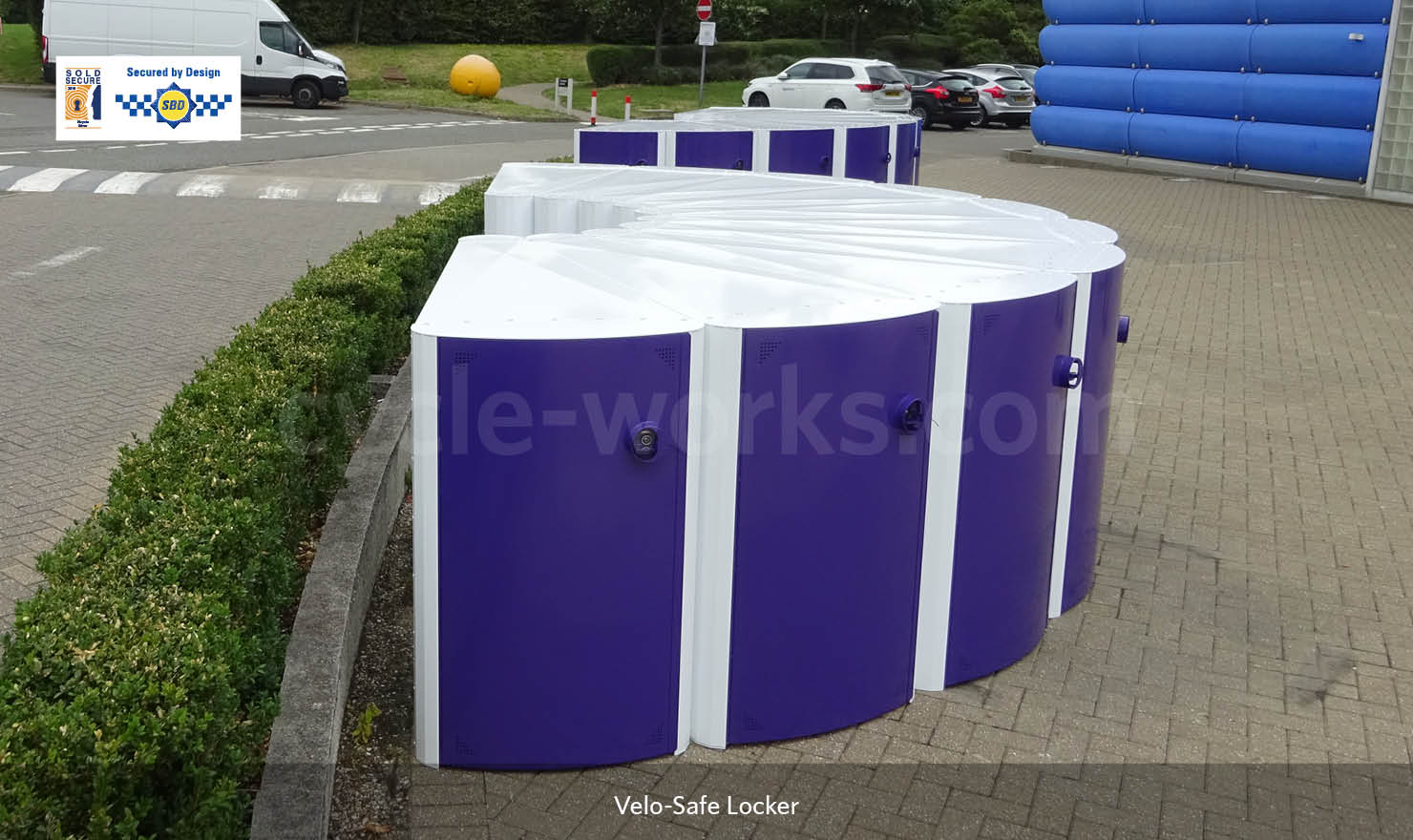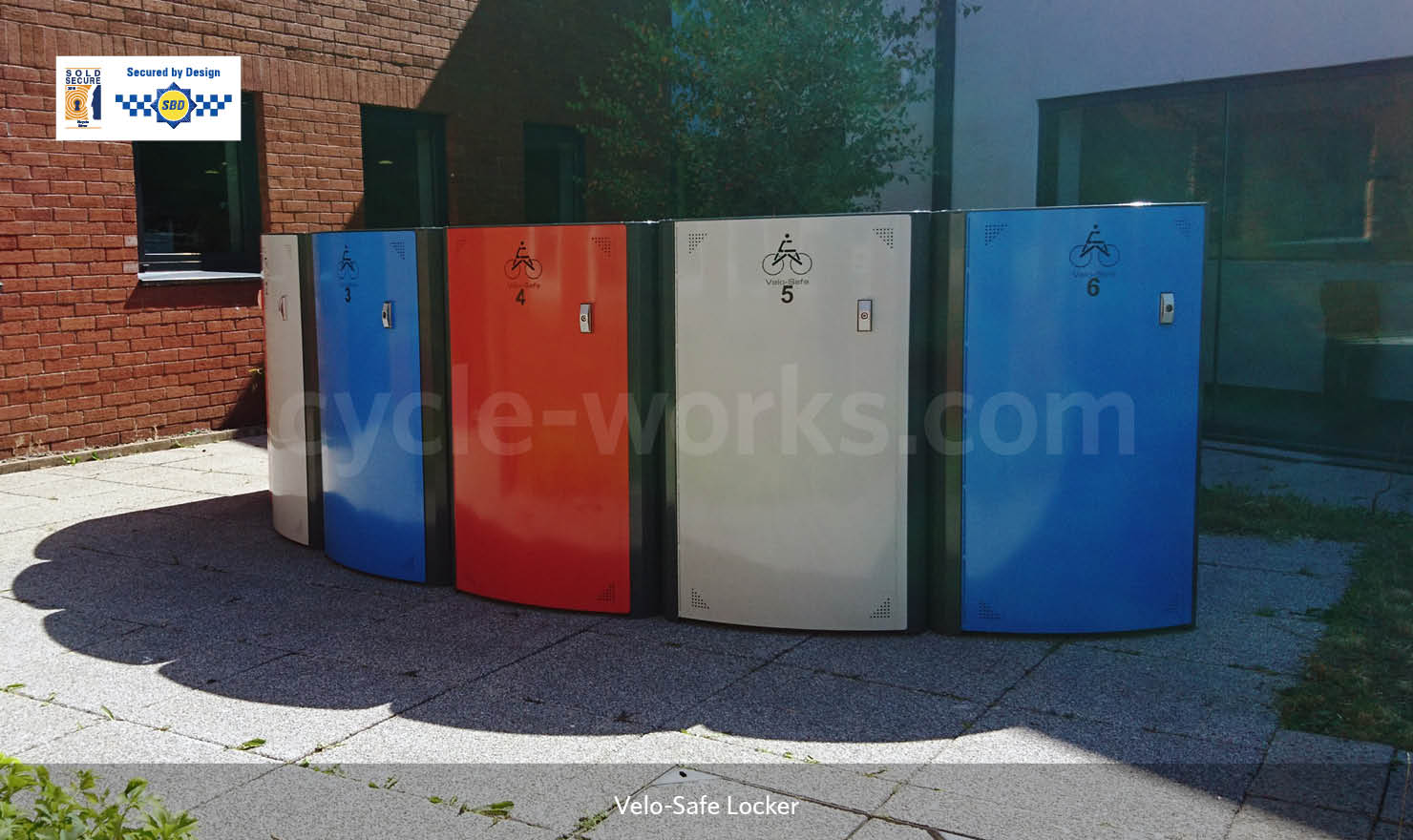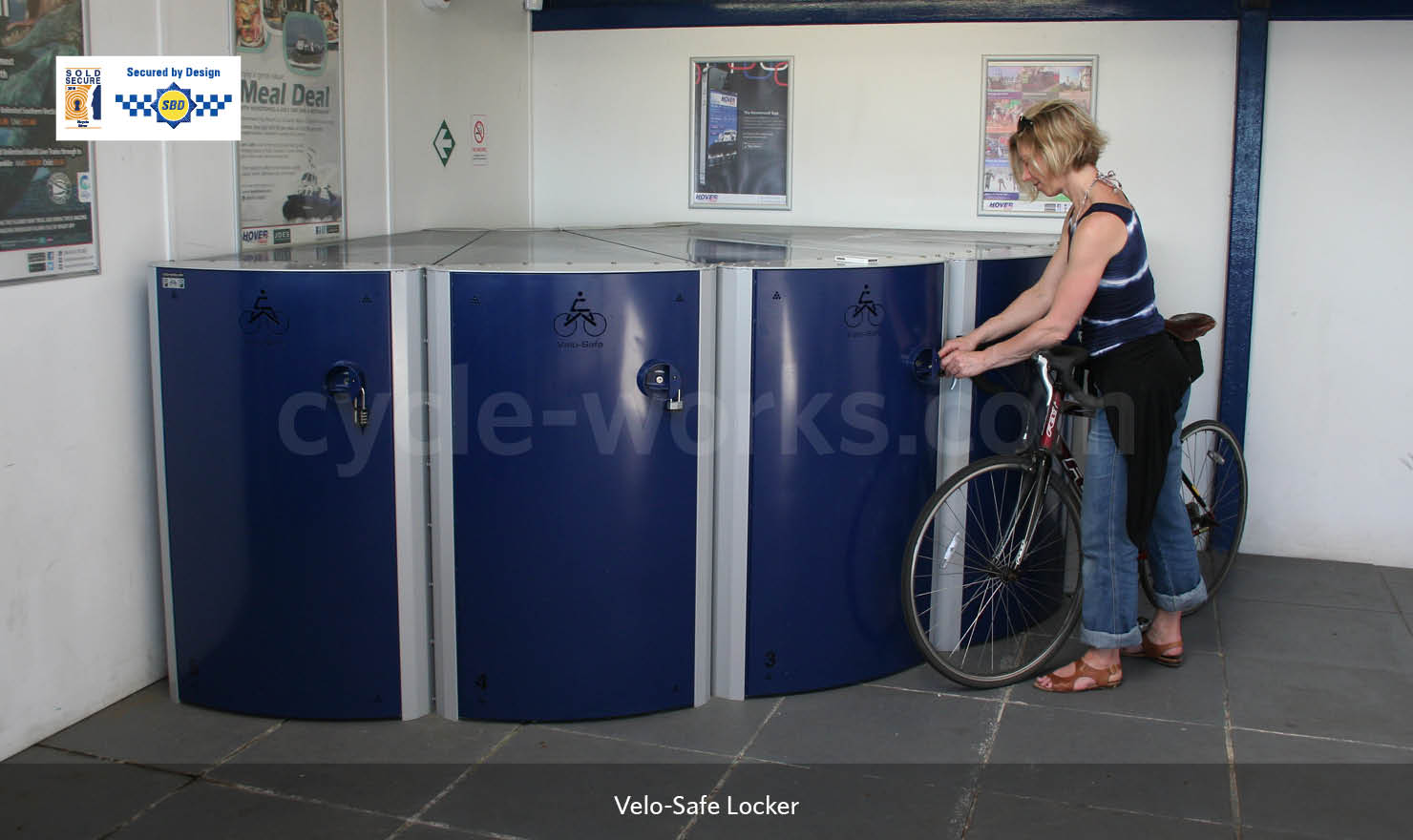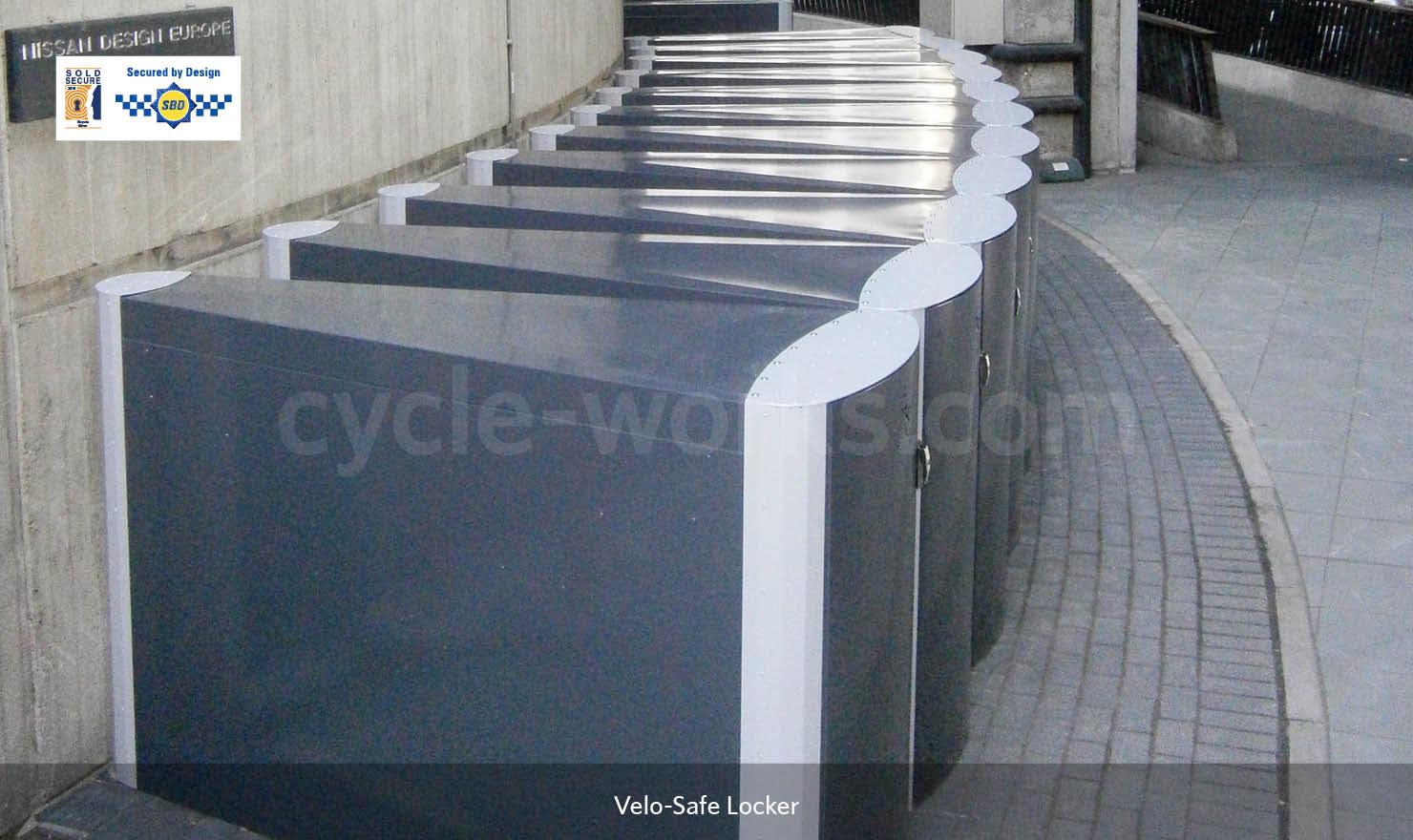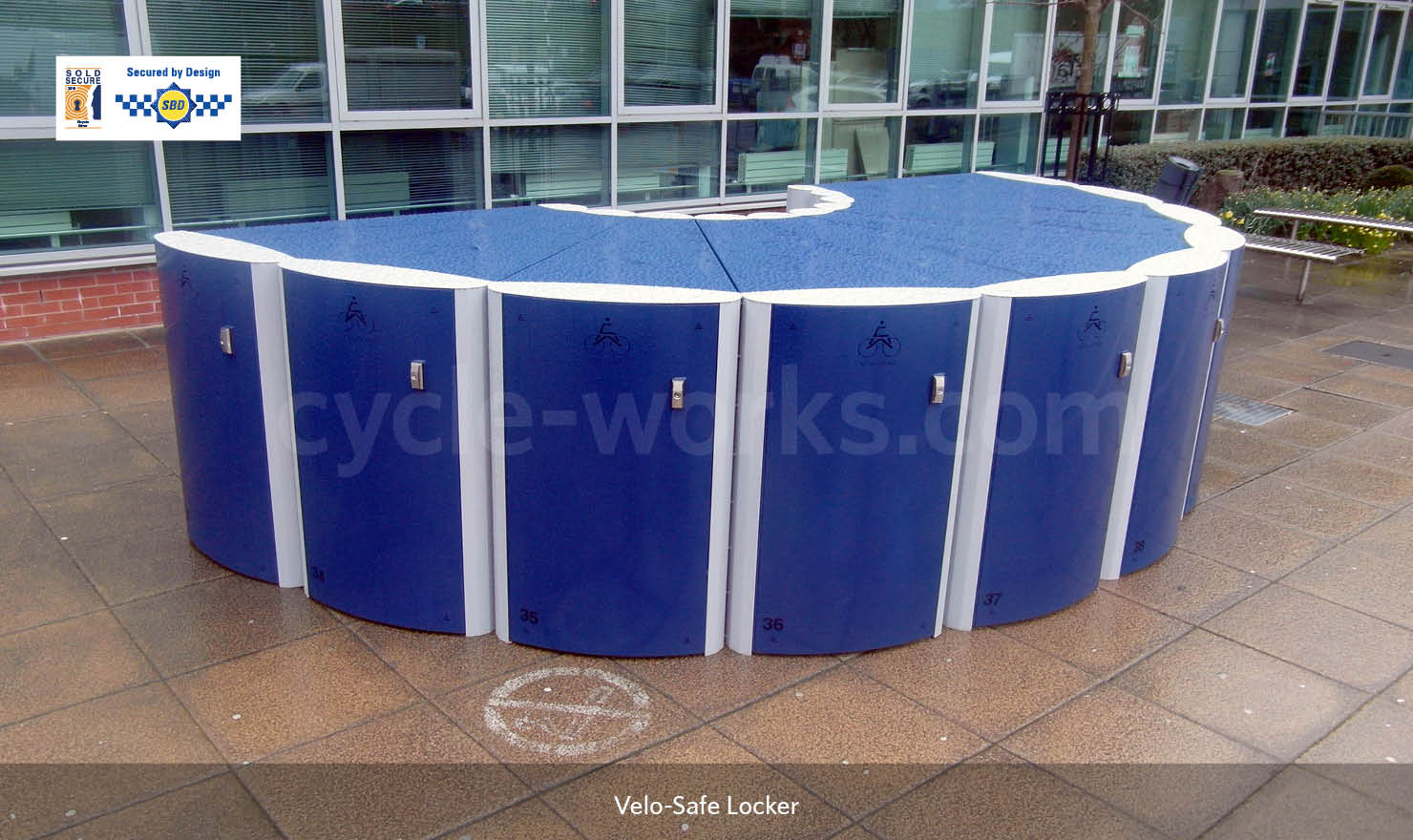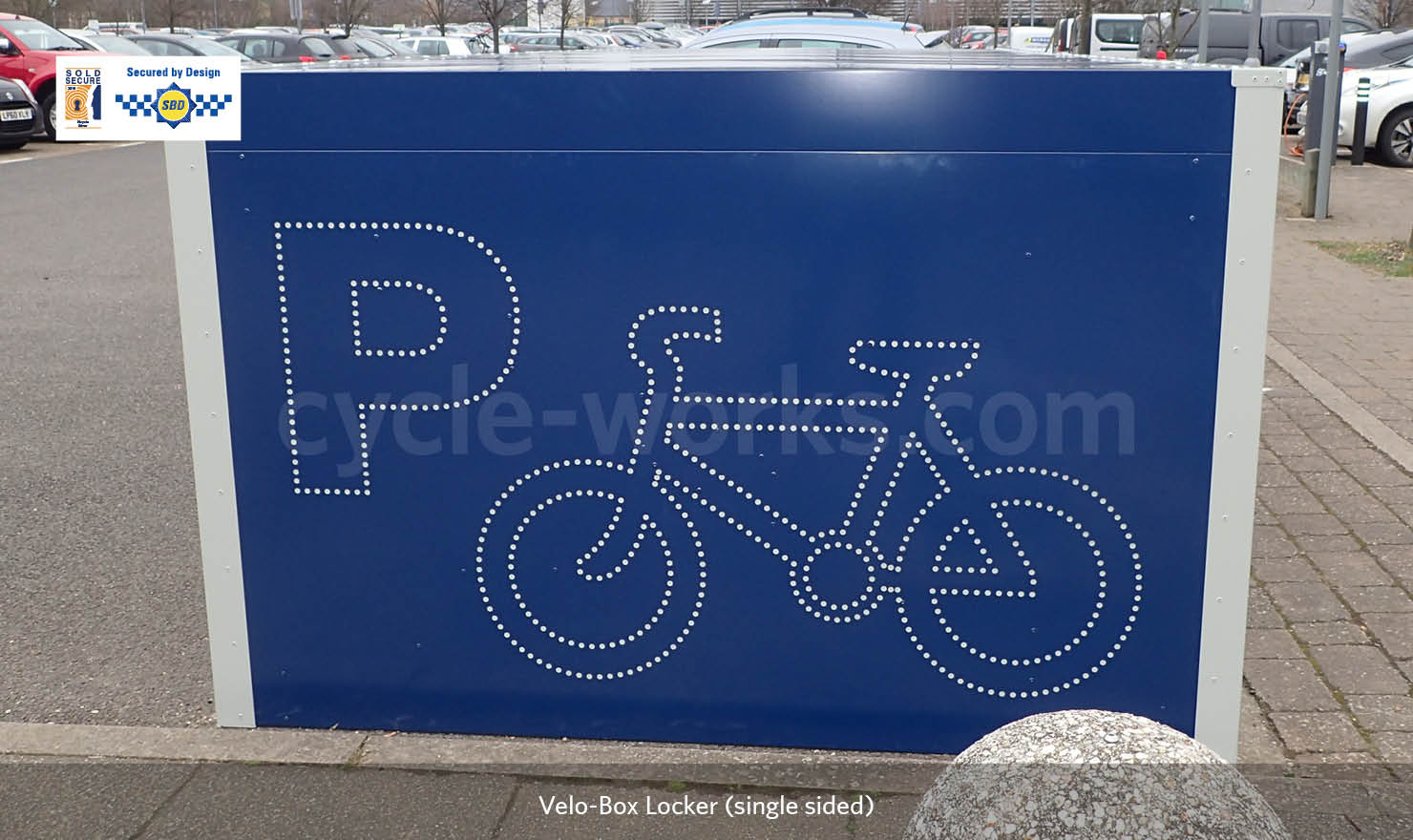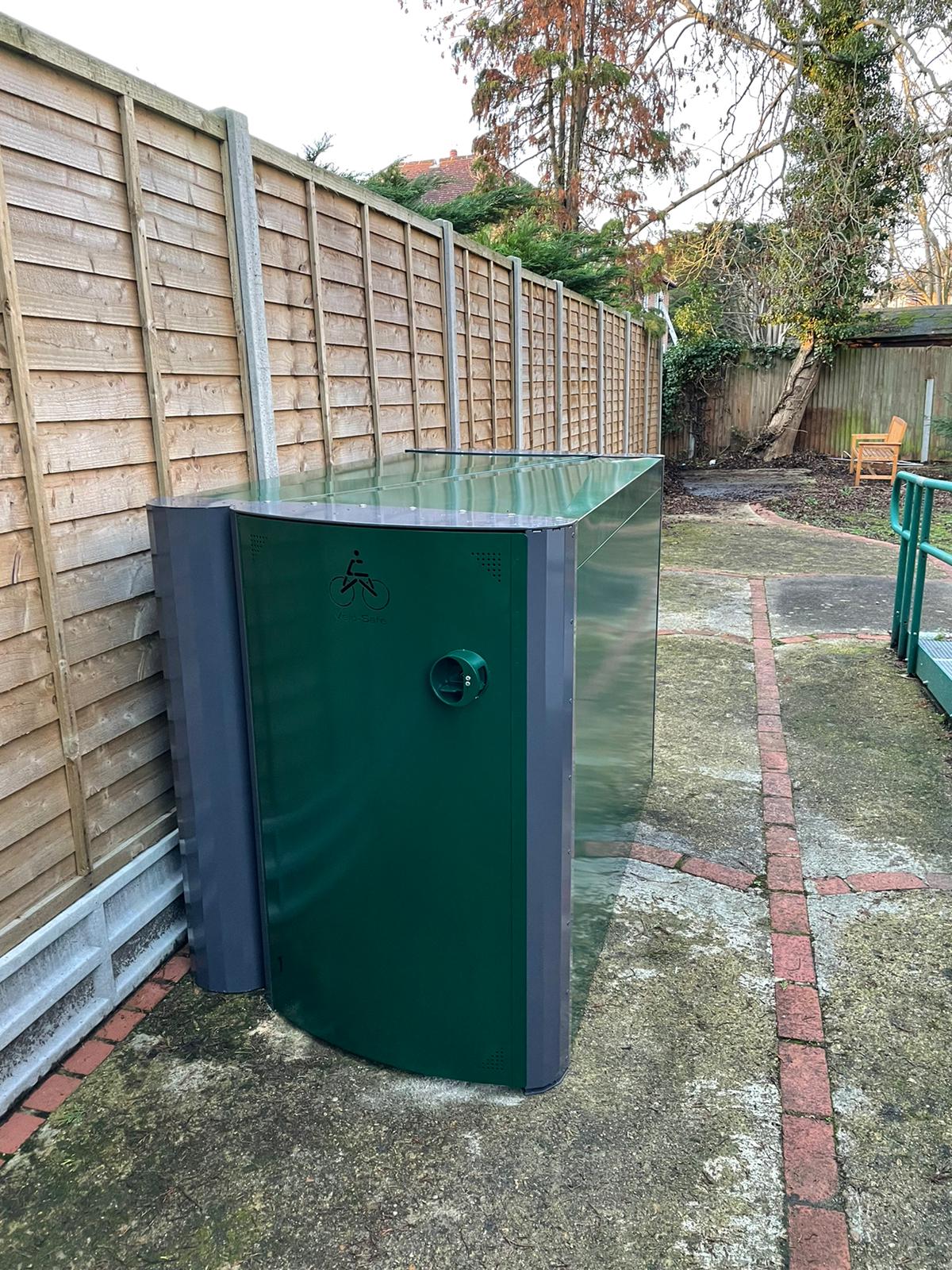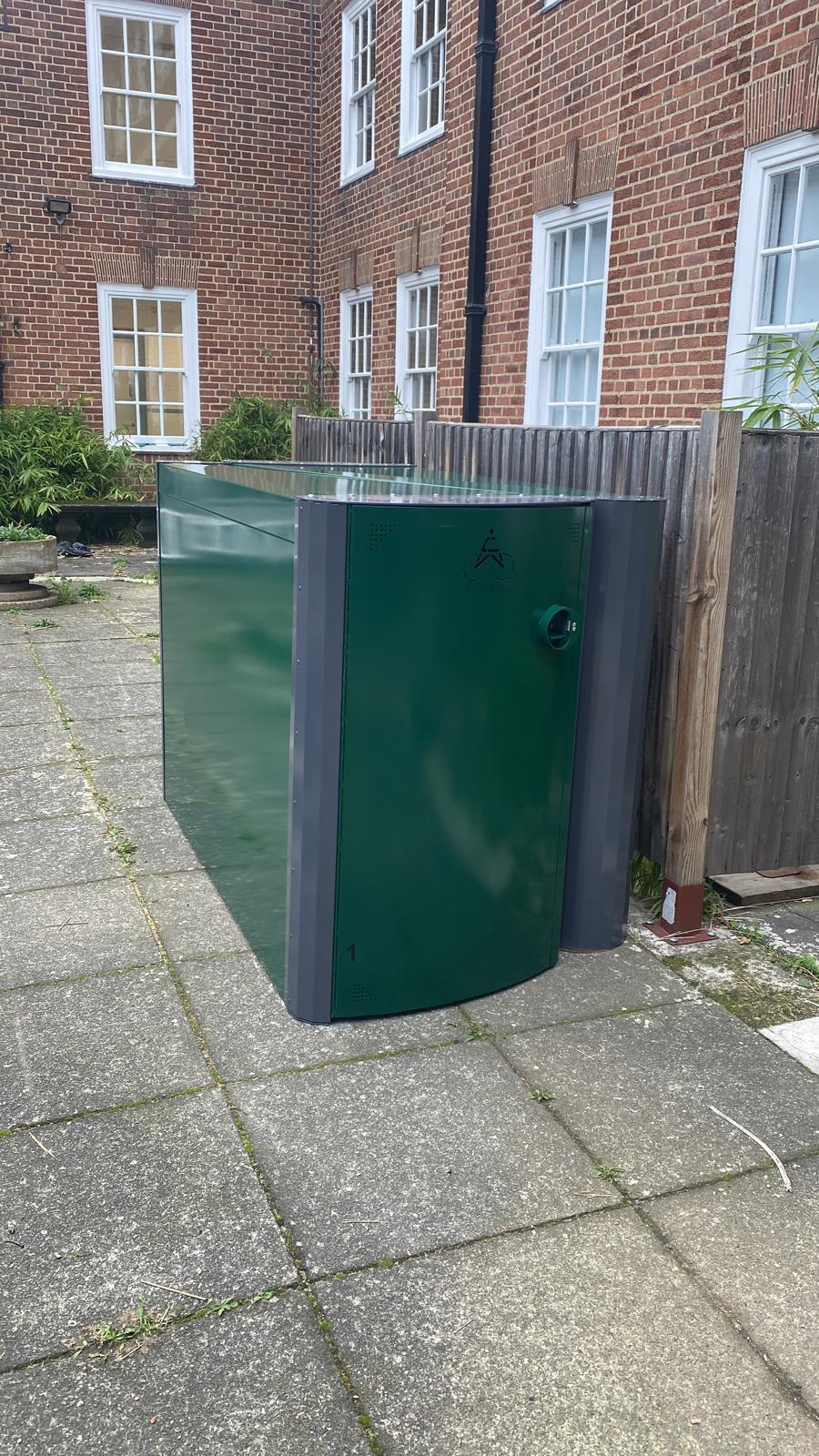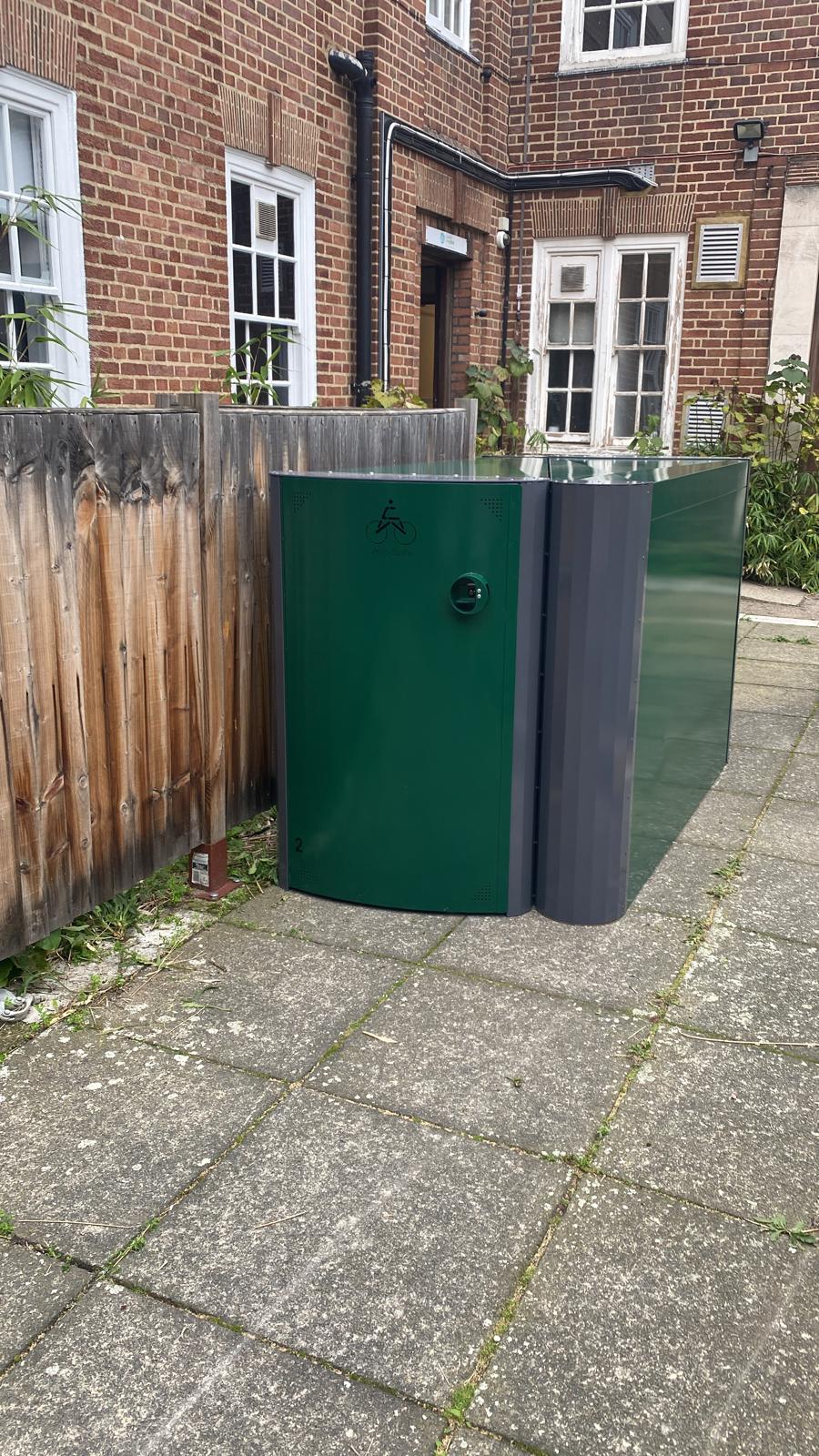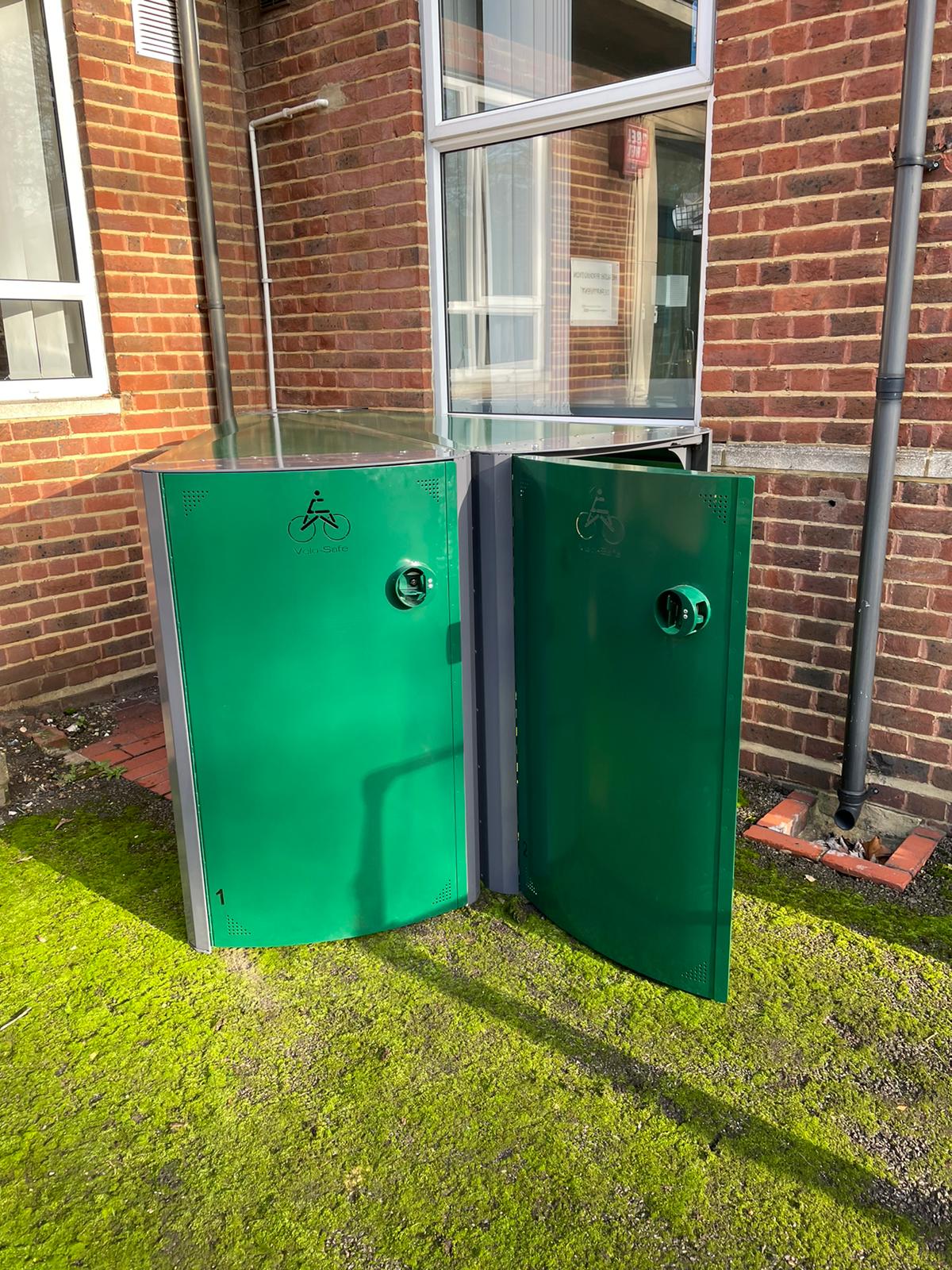 The Cycle-Works Velo-Safe Locker is a space-efficient locker that can be arranged in many different layouts. The unique and stylish shape means that it has a small footprint and can fit into corners and other spaces that would not normally accommodate a locker.
The simplest layout is in one long row or interlocking with access from both sides. However, they can also fit neatly into a corner, form a semi-circle or even a complete wheel. They can also be arranged in waves or doubled back to back..
The innovative British design and construction also includes one of the strongest locking systems available on the market. The locker can be customised and Cycle-Works will work with you to design the best solution for your site.
The Velo-Safe locker is available with electronic access.
Locker Dimensions 
Length:   1900mm
Width:    260-780mm
Height:   1300mm
---
Features & Benefits
Strong Monocoque construction

Easily fits all standard bikes

One of the strongest locking systems available

Galvanised mild steel construction

Available in any standard RAL colour

No groundworks required

Modular and expandable construction

Optional standard or customised laser cut logo in end panel or door

Designed and manufactured in Britain
---
BREEAM & Code for Sustainable Homes
This cycle locker can be used to help demonstrate compliance with BREEAM and achieve a high BREEAM rating.*  This cycle shelter can be used to help contribute towards gaining your 2 ENE8 Cycle Storage Credits when used in an appropriate situation, under the Code for Sustainable Homes.
---
Hire a Locker
These lockers are available to hire in some locations.
Please contact us, or click here to see a map of current locker rental sites.
*Cycle-works and its products and services are not affiliated, endorsed or certified by BRE Global or its affiliates. All rights are reserved.
Material Options
This sturdy locker is made of pre-galvanised and zintec coated steel, which can be powder-coated in any RAL colour. We offer a wide range of stock colours at no extra cost, but can provide all other standard RAL colours for a small set-up fee.
---
Locking Mechanisms & Options
The standard locking option is users own padlock with master key override.
Other locking options are available:
High security stainless steel pop out t handle with high security cylinder.

High security die cast pop out t-handle with anti-drill protection and high security cylinder.
Benefits of the high Security T-handle inserts & master key cam lock:
All-new mechanism based on a revolutionary and unique asymmetrical warded key way.

Seven stainless steel locking elements fasten the central core to the outer body.

The internal components are machined from brass for excellent durability and reliability.

Over 750,000 key combinations.

Further protection from drilling is provided by a second hardened roller inside the lock, which spins freely when a drill bit comes into contact with it.

The Series 35 has no 'shear line', with its associated susceptibility to picking and bumping.

Hardened steel anti-drill center post.
---
Advertising & Branding
The end panels of the lockers are normally blank but can have a large cycle image for identification.
Other corporate logos or a large advertising panel can be fitted instead, if required. The front door of the Velo-Safe is also ideal for branding and corporate logos. For example, Chester is a demonstration Cycling City, so their lockers feature their eye-catching logo.
---
Frequently Asked Questions
Do you sell to private households?
Yes, we are happy to provide private households with this locker if required. Its space-saving layout makes it ideal for small front or back gardens.
How to they fix to the ground?
The Velo-Box is fixed to the ground with 60mm long coach bolts, which are inserted into plastic plugs. This method can be used for most smooth, hard and level surfaces. We only need to drill 10mm diameter holes to a depth of 55mm.
Click here to download the Velo-Safe product sheet.
Pricing
Velo-Box Lockers are extremely economic units to install. Quotes are based on your bespoke specification, location and the quantity required.
Please contact us for a quotation, call 02392 81 55 55 or email sales@cycle-works.com.
---
Delivery
Current lead time is 6-8 weeks from receipt of your written purchase order. Extra time may be needed if extensive customisation is required.