Bike Racks On Buses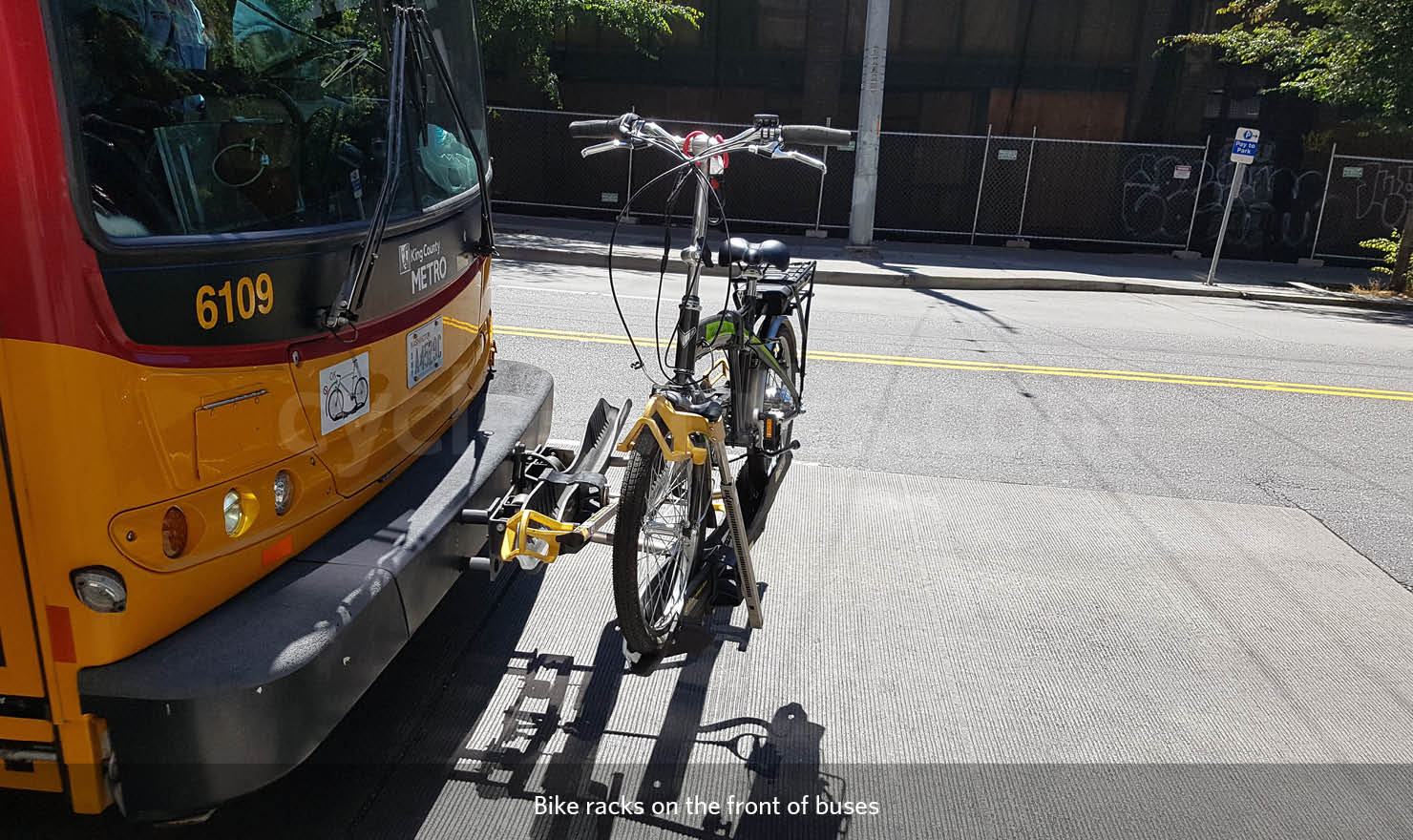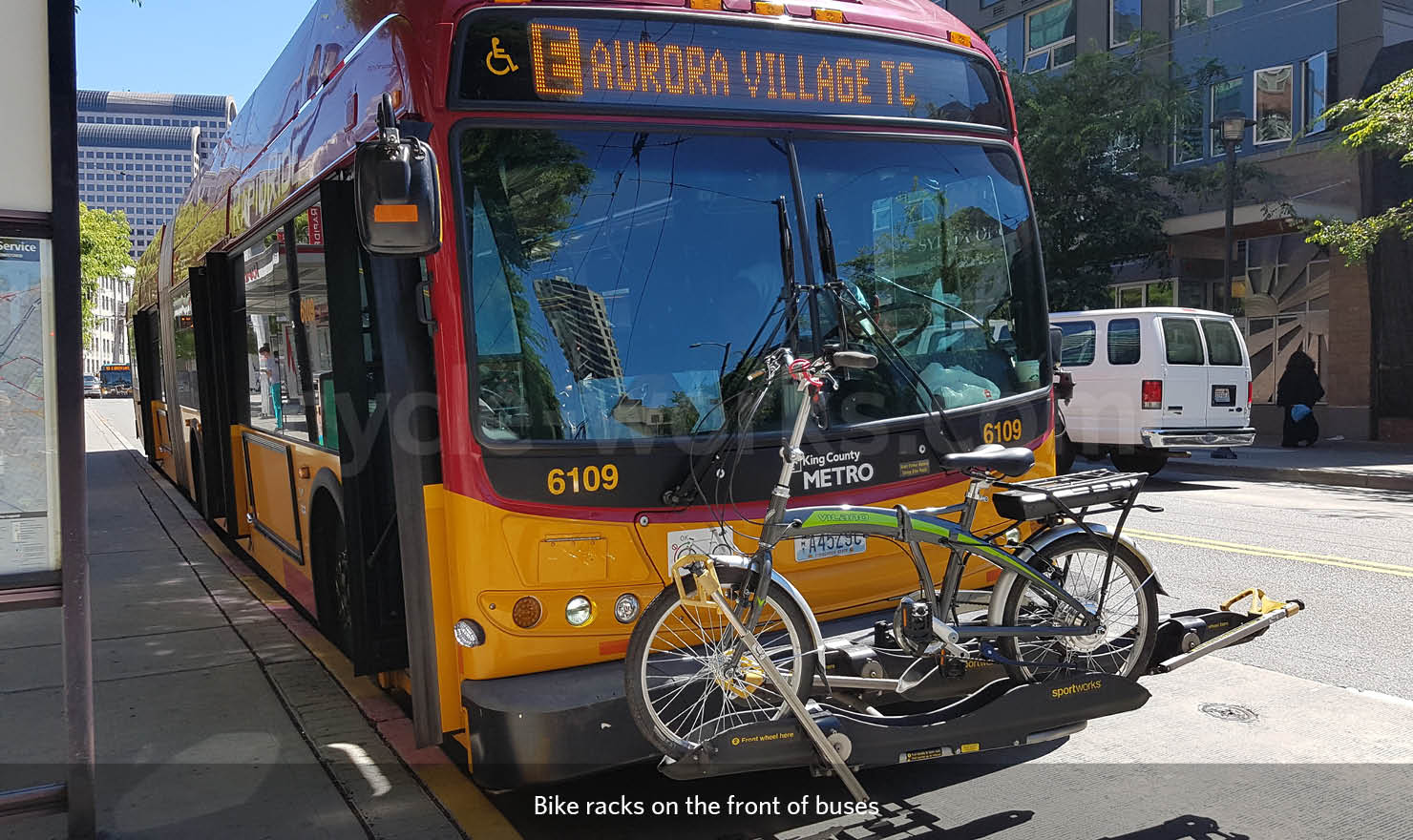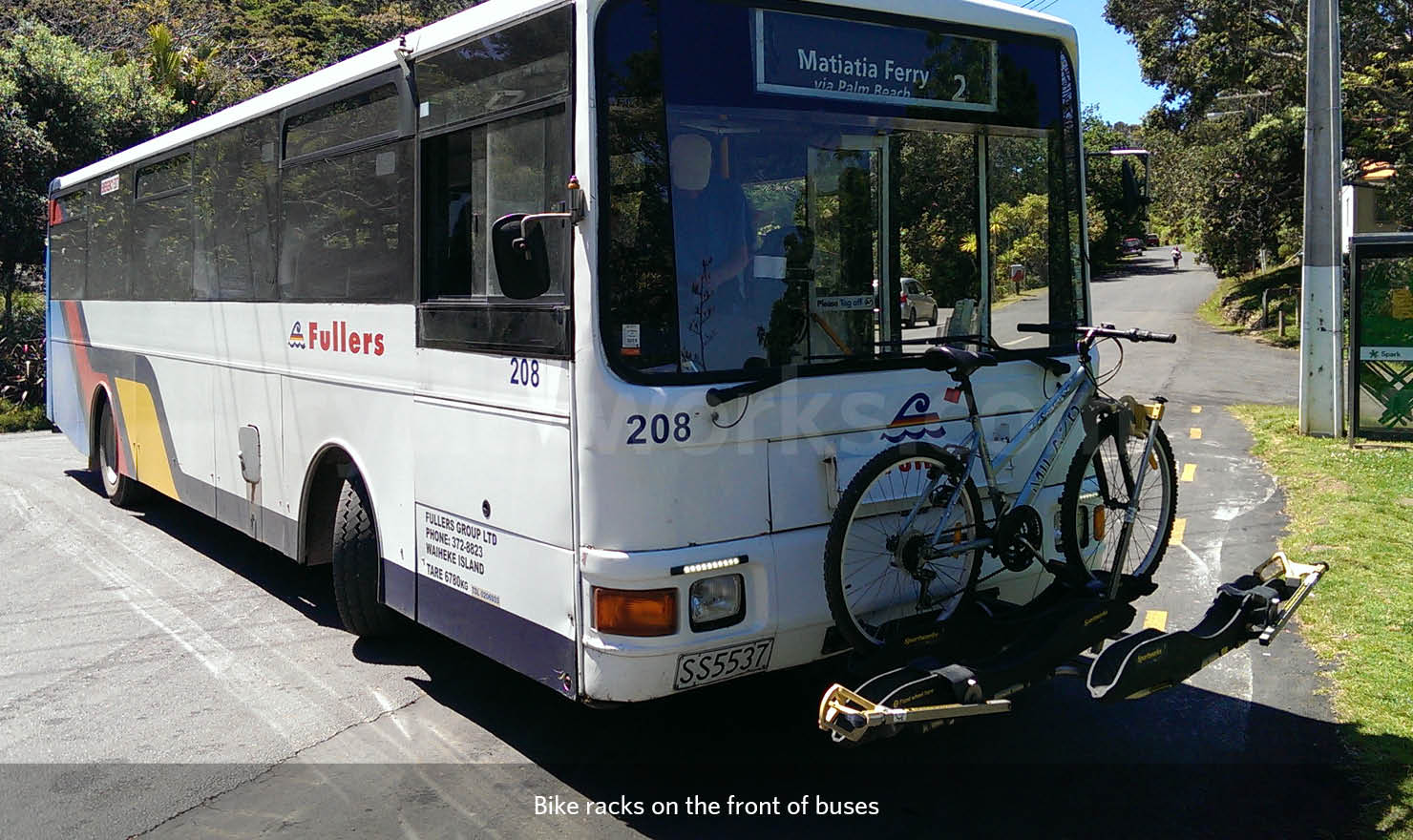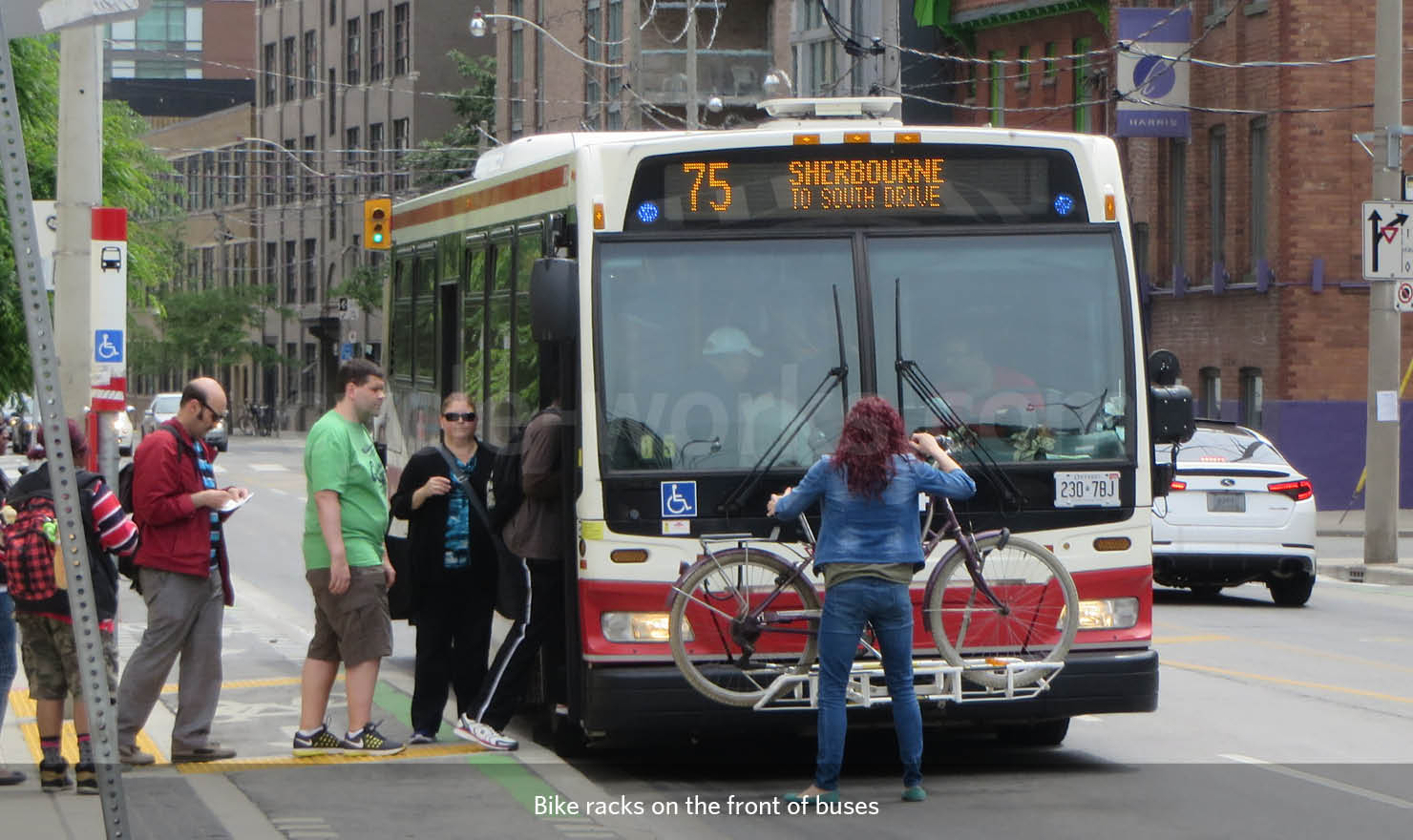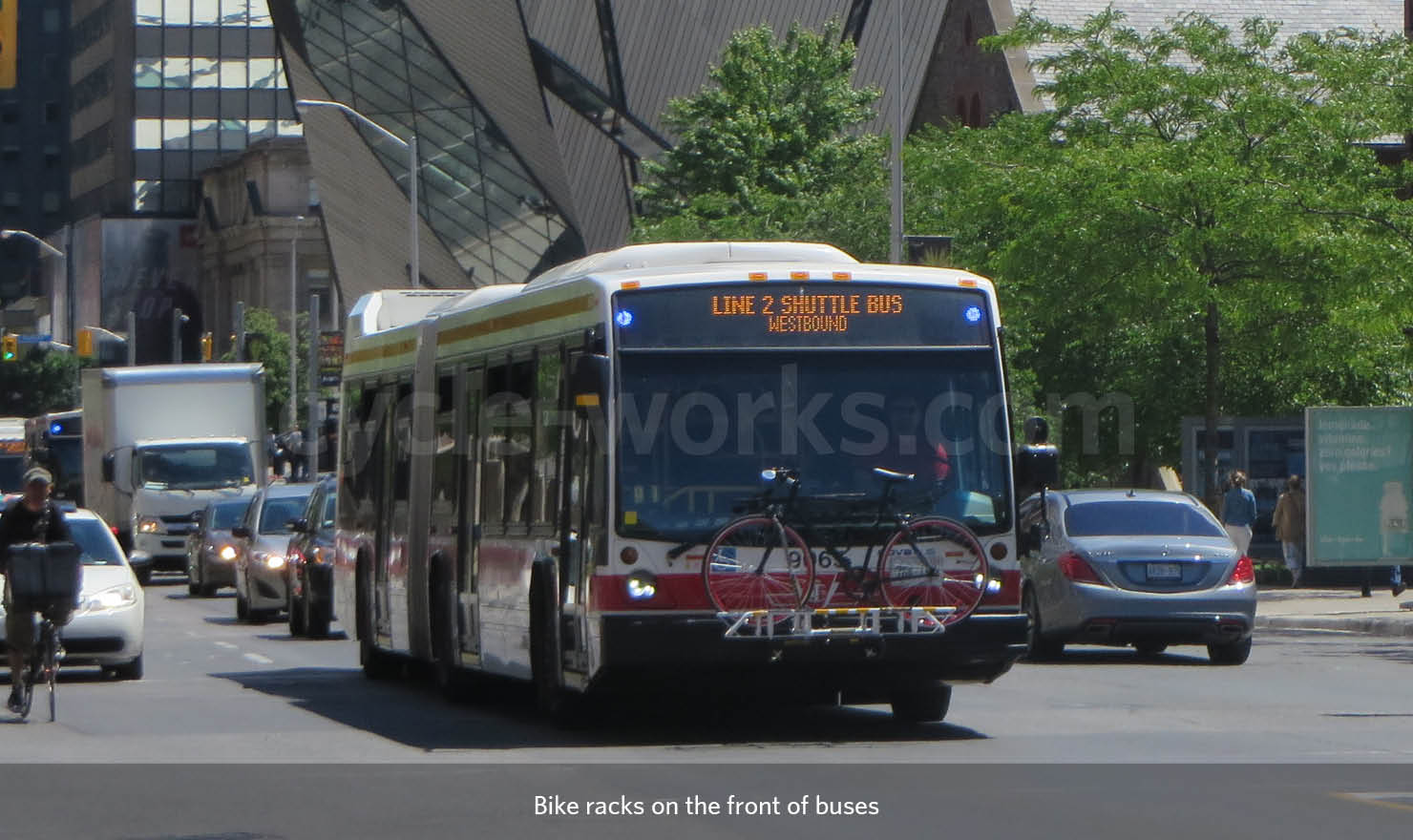 A bike rack mounted on the front of a bus is the ideal solution for truly integrated transport. In the US, racks are mounted on the fronts of over 70% of all buses.
Benefits of installing the racks
Integrates bikes and public transport
Shown to promote cycling as it
-encourages longer commutes
-provides reassurance for less confident groups
-provides a reliable option in case of emergency or bad weather
Increases bus usage  – increases the catchment area of the bus
Provides secure bike transportation for dirty bikes, outside the crowded bus – especially important in peak times.
Advantages of the rack
Quick and easy to use
(Approximately 20 -30  seconds – see our videos and statements from operators to support this)
Safe and secure method of holding the bikes in place
Does not reduce drivers vision, even when loaded with 2 or 3 bikes
Installation on the Back of Buses
The racks have been designed for the front of buses.
However, they have been successfully installed on the back of buses for various UK bus operators.
However, on the back the racks are:
Out of site of the driver, and user (cyclists usually stay next to the driver)
Much more liable to bike theft
Loading and unloading will be much slower
Probably more dangerous – the driver cannot see if the user is still taking a bike off
Once taken off,  the user is in the middle of the road, so in a very vulnerable position. They are much more vulnerable if the bus reverses.
Also, the bike and bus combination on the front of the bus is also much more visible, bringing greater PR benefits.
Please see bikesandbuses.com for further information.