Avon Lockable Cycle Shelter or Compound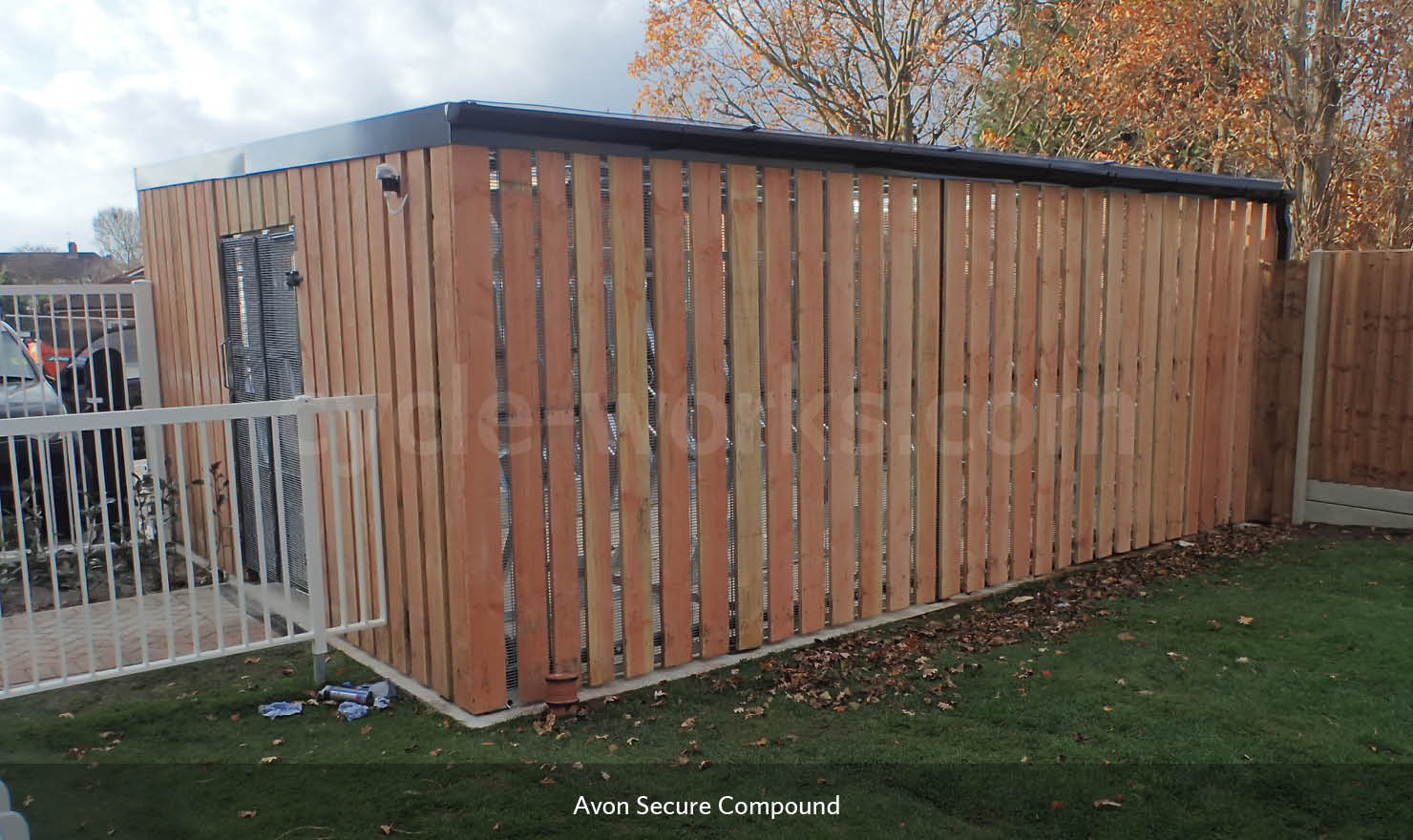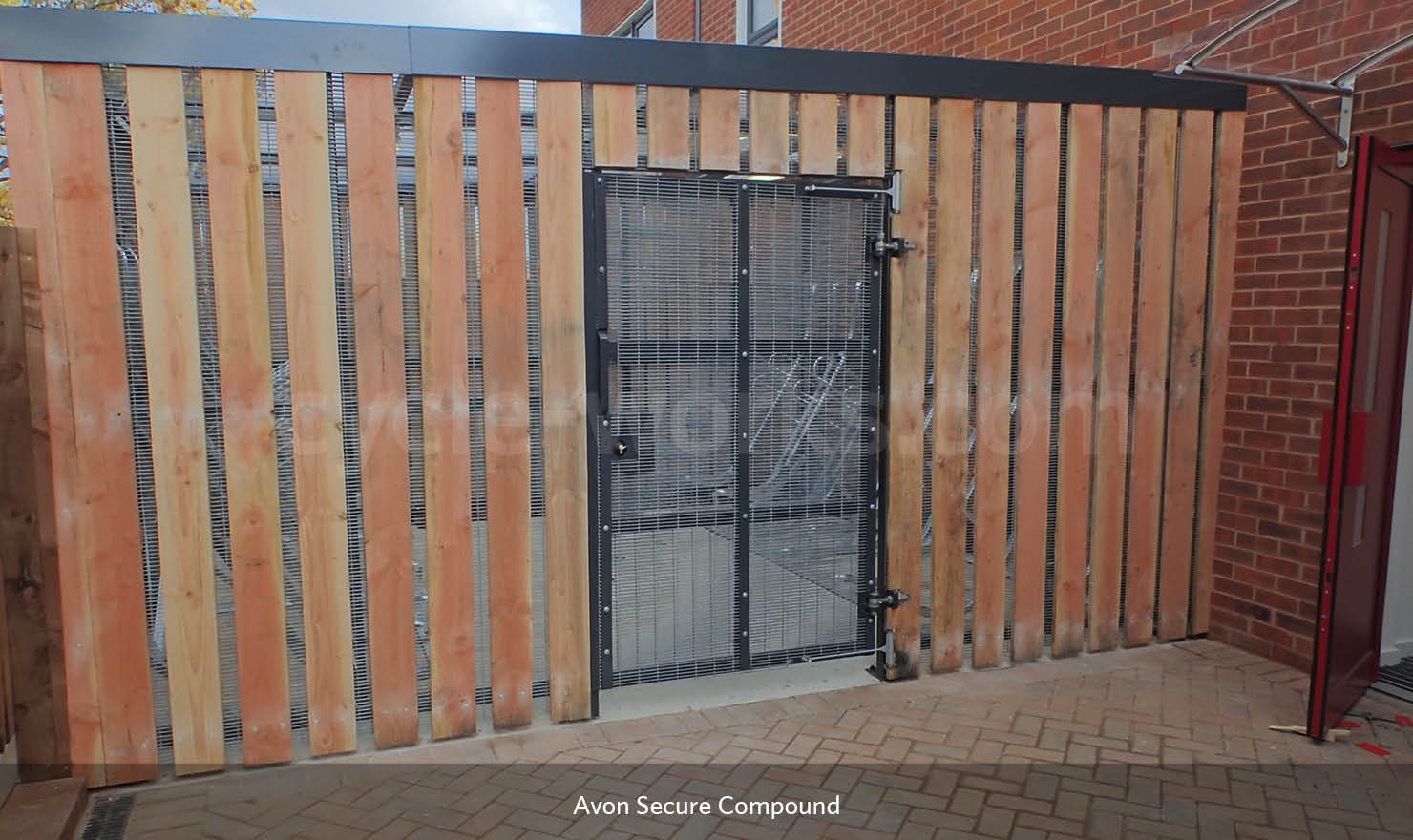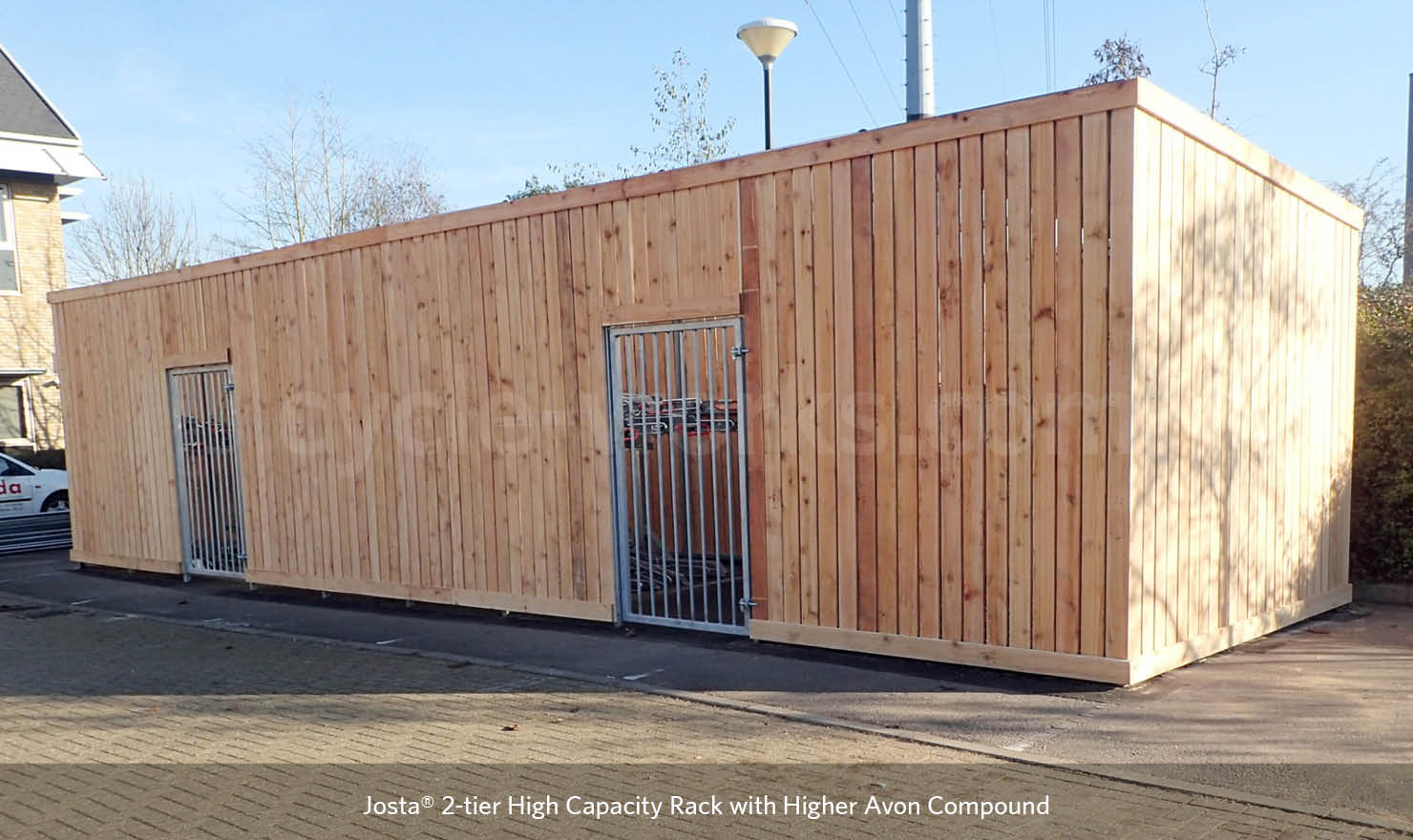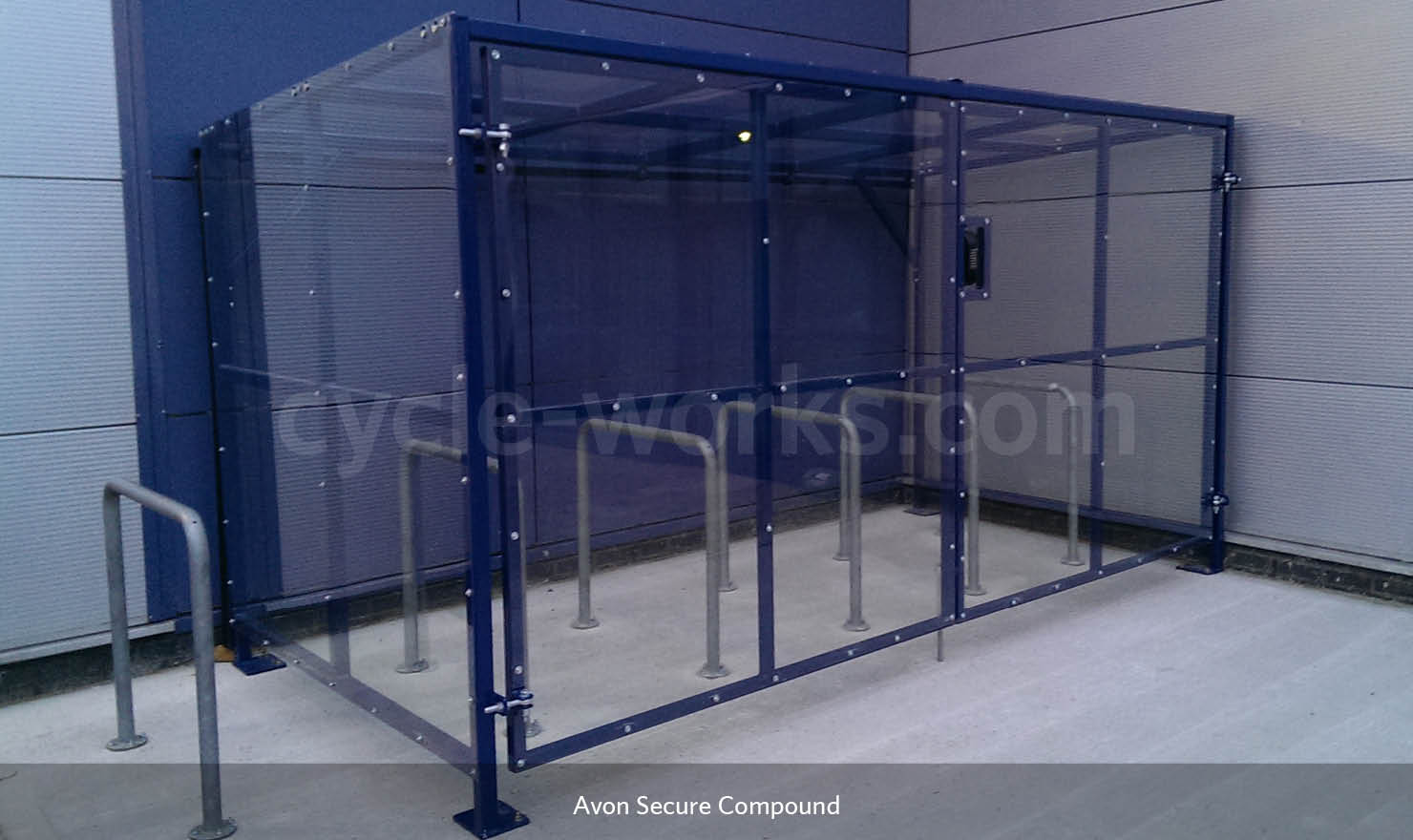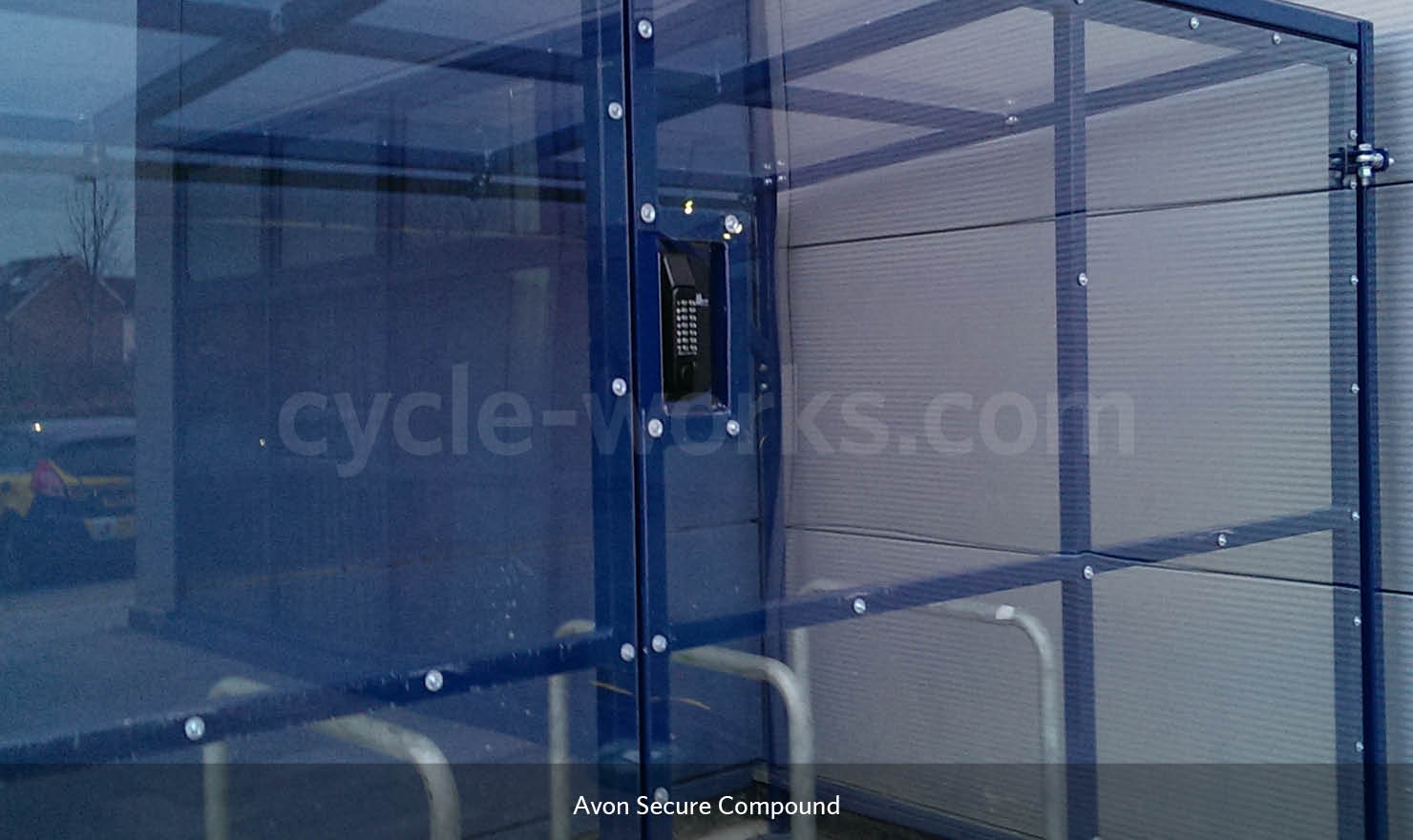 The Avon is a simple and cost-effective lockable unit that can be modified and adapted to meet many different needs. The roofing can also be made from a variety of materials, such as metal profile sheeting, Alupanel or PET.
---
Features & Benefits
Simple, clean and versatile design.

Galvanised and powder coated mild steel construction.

Choice of clear PET, Alupanel or metal profile roofing.

Optional PET, Alupanel, metal profile sheeting, timber or mesh side/ back cladding.

Avon cycle shelters can be made to suit any space.
---
Why This Product is so Good
The Avon Compound can be customised to fit into a specific site by choosing the required roofing and cladding material. It is therefore often our most versatile and cost-effective solution.
---
This cycle shelter can be used to help demonstrate compliance with BREEAM and achieve a high BREEAM rating.*
This cycle shelter can be used to help contribute towards gaining your 2 ENE8 Cycle Storage Credits when used in an appropriate situation, under the Code for Sustainable Homes.
*Cycle-works and its products and services are not affiliated, endorsed or certified by BRE Global or its affiliates. All rights are reserved.
---
Bike Shelter Refurbishment & Maintenance
We also offer a bike shelter refurbishment service for all of our shelters, as well as maintenance contracts, which include regular checks, cleaning and minor repairs.
Layout & Space Requirements
Rows can be as long and deep as required.
Mounting/Installation
A level concrete base is required. This can be either a complete concrete base or concrete pads.
This system is installed by our team of experienced installers.
---
Materials, Locking Mechanisms & Accessories
Material Options
This shelter is made of galvanised only or galvanised and powder coated mild steel. It is available in a range of RAL colours. The roof can be made from 5mm clear PET UVg panels, Alupanel or metal profile sheeting. Optional PET, Alupanel, metal profile sheeting, timber or mesh side/ back cladding can be specified.
---
Locking Mechanisms & Options
The cyclist can lock the bike frame and wheels with their own chain or D-lock.
---
Frequently Asked Questions
Do you sell to private households?
Not really for this product, simply because we have found that other products are more suitable and cost-effective for home storage.
What about maintenance?
Easy. Replacement components are readily available if the shelter is damaged, e.g. by cars or lorries. Replacement PET panels can be ordered and installed by us.
Customers & Sites
We installed this product for many sites, including some of the following categories:
Councils

Hospitals & Healthcare

Schools, Colleges, Universities

Architects & Construction Companies

Transport Operators – Train/Bus /Air

Major Employers

Bike Stations

Residential
We have worked directly for most of the major construction companies, or as a subcontractor. We have worked directly for:
Pricing
Avon Cycle Shelters are extremely economic units to install. Quotes are based on your bespoke specification, location and the quantity required.
Please contact us for a quotation, call 02392 81 55 55 or email sales@cycle-works.com.
---
Delivery
Current lead time is 8-12 weeks from receipt of your written purchase order. Extra time may be needed if extensive customisation is required.