Bike Shelter Refurbishment Service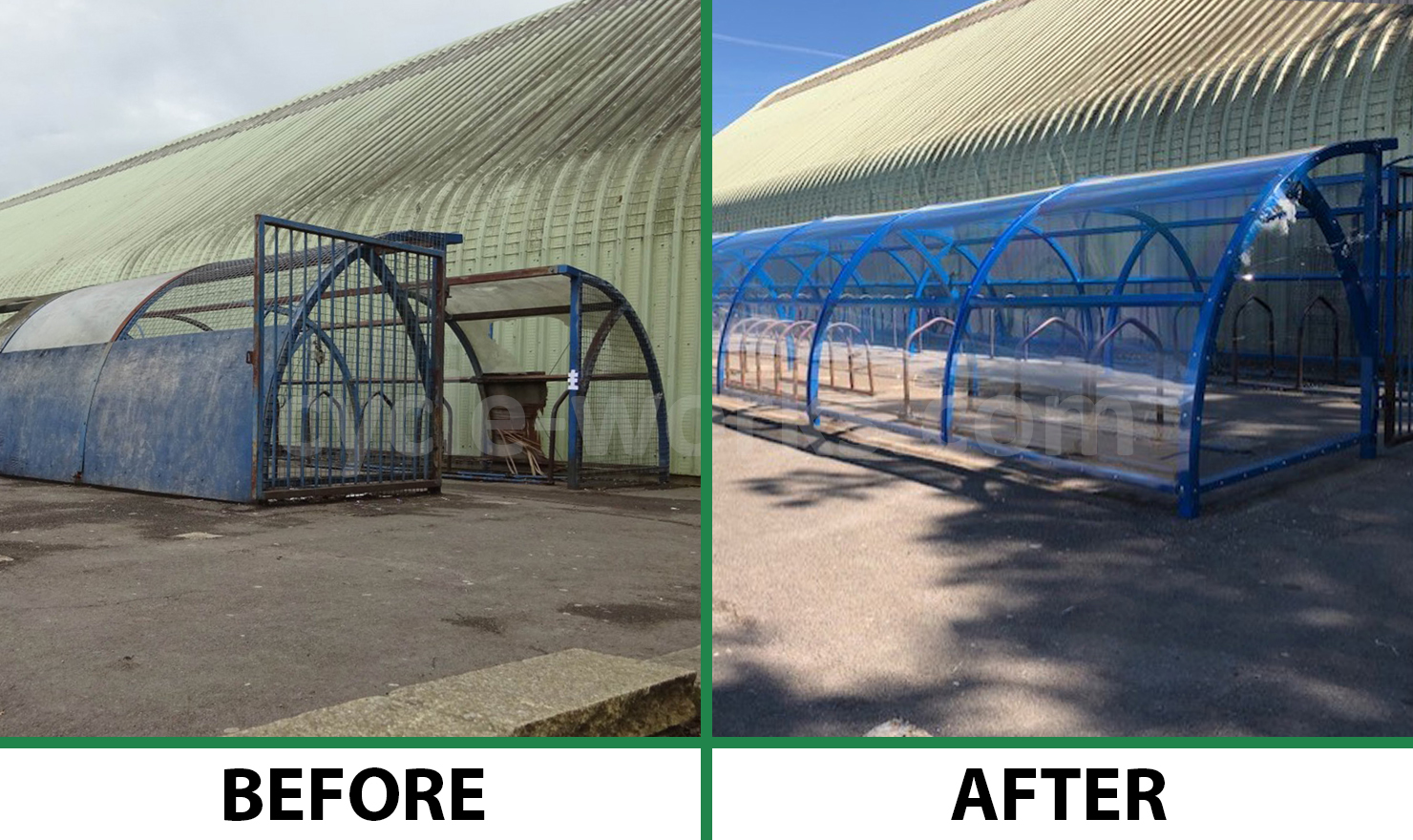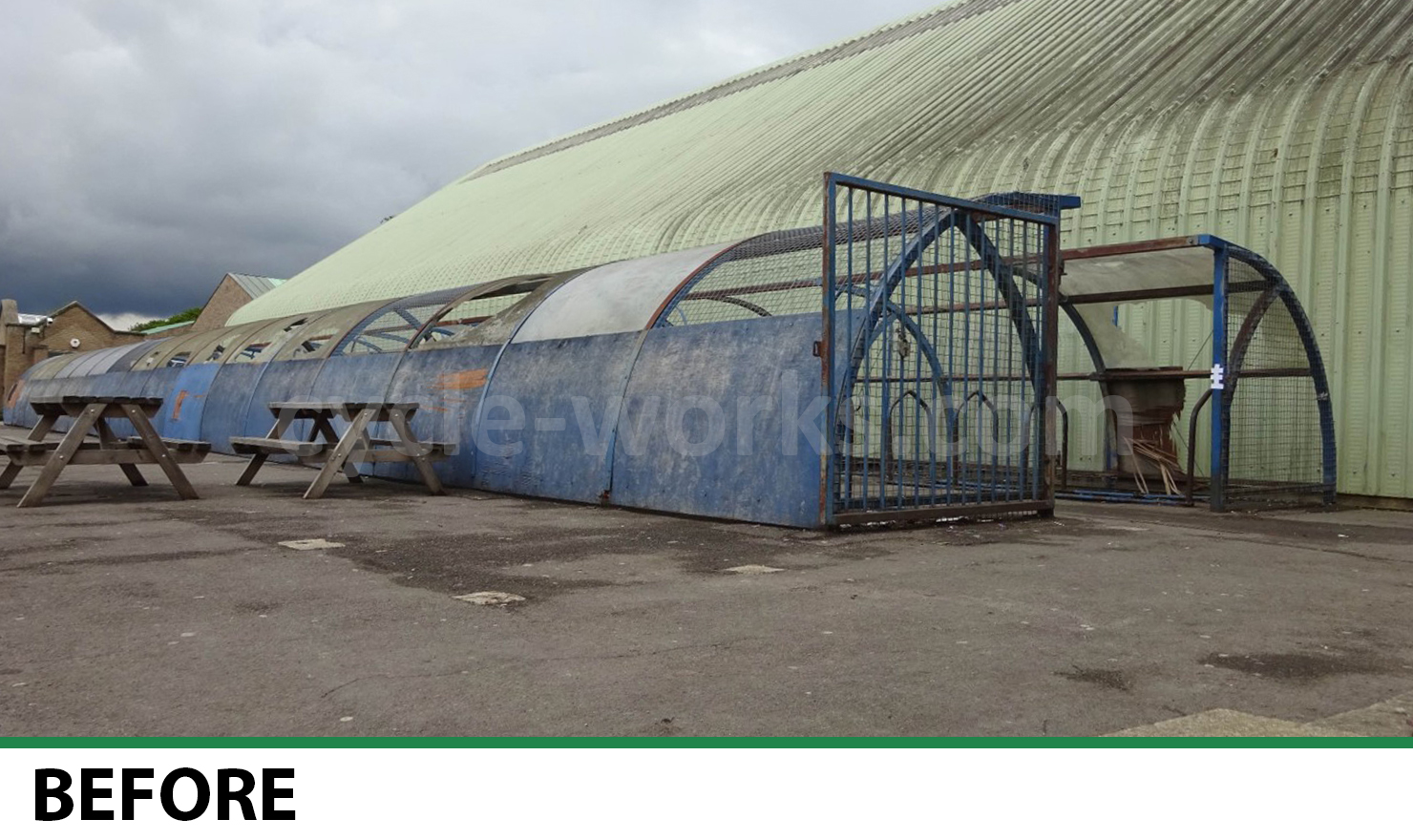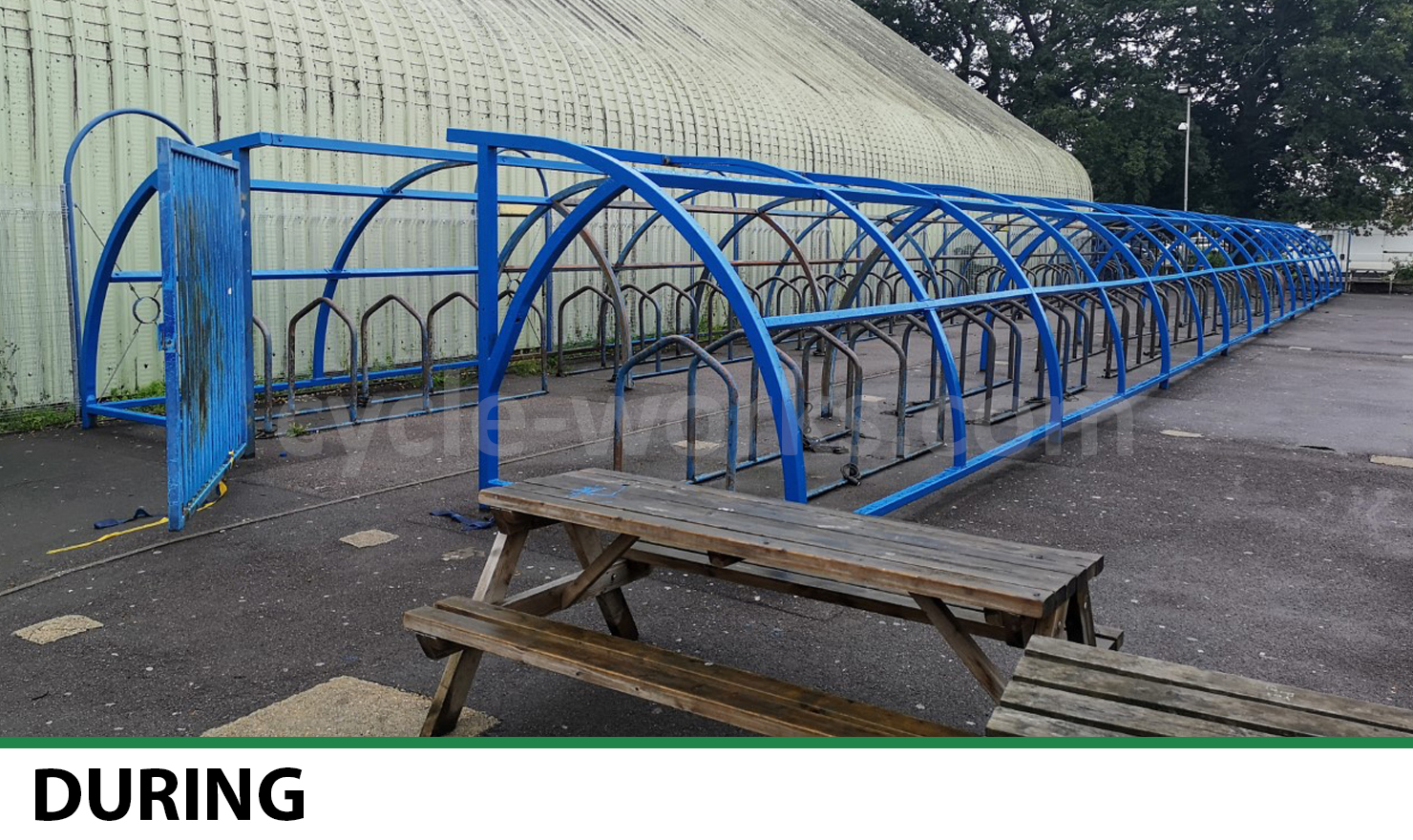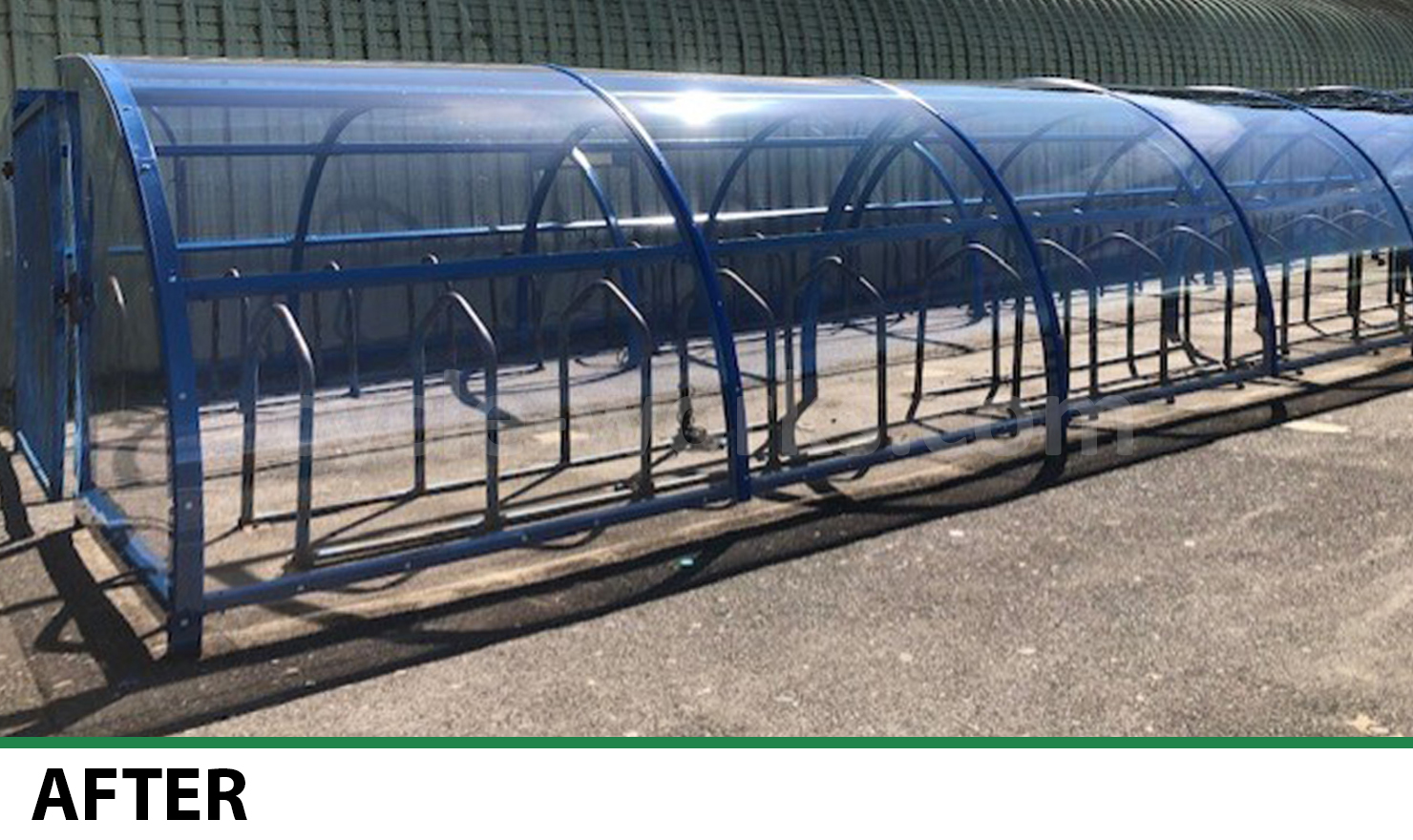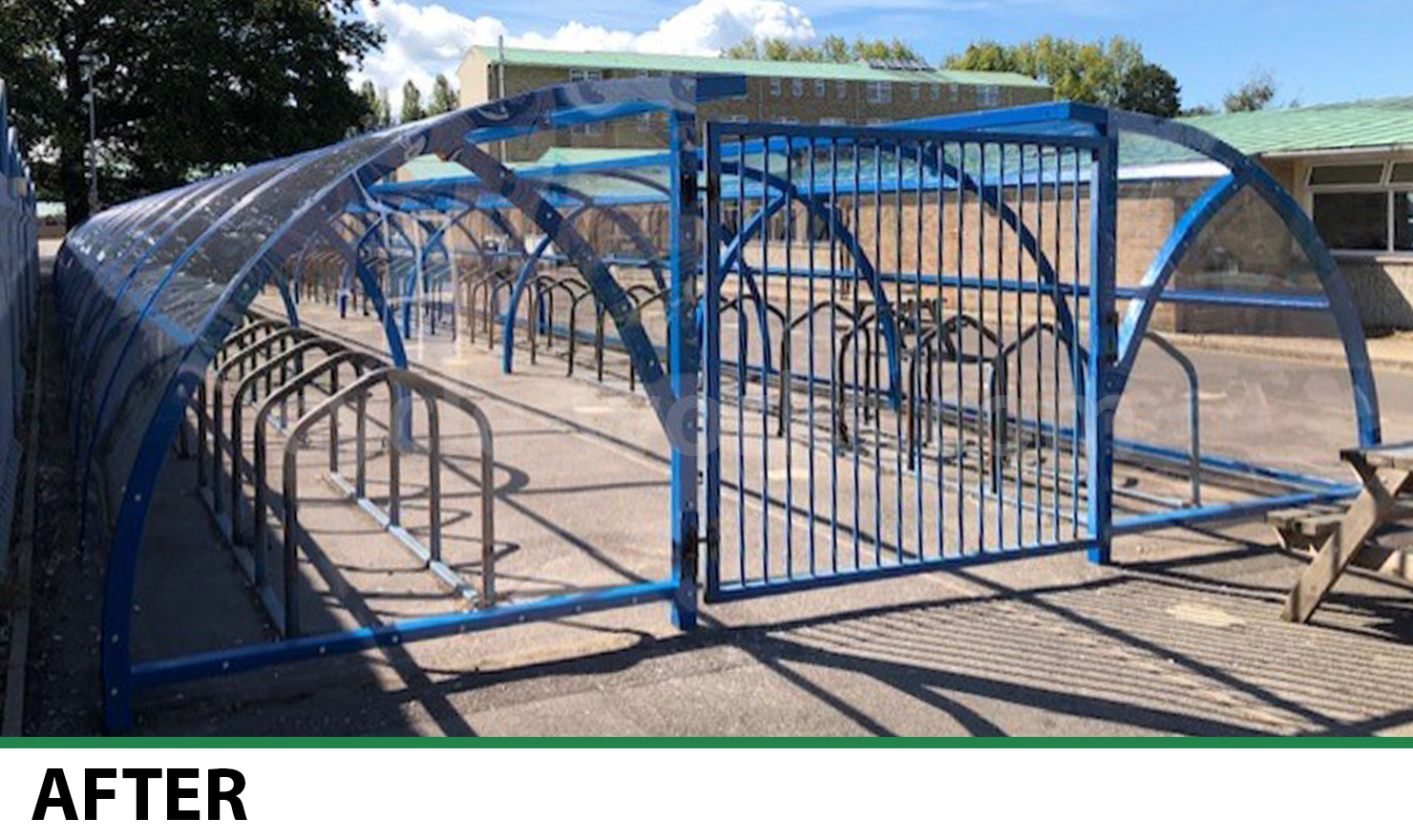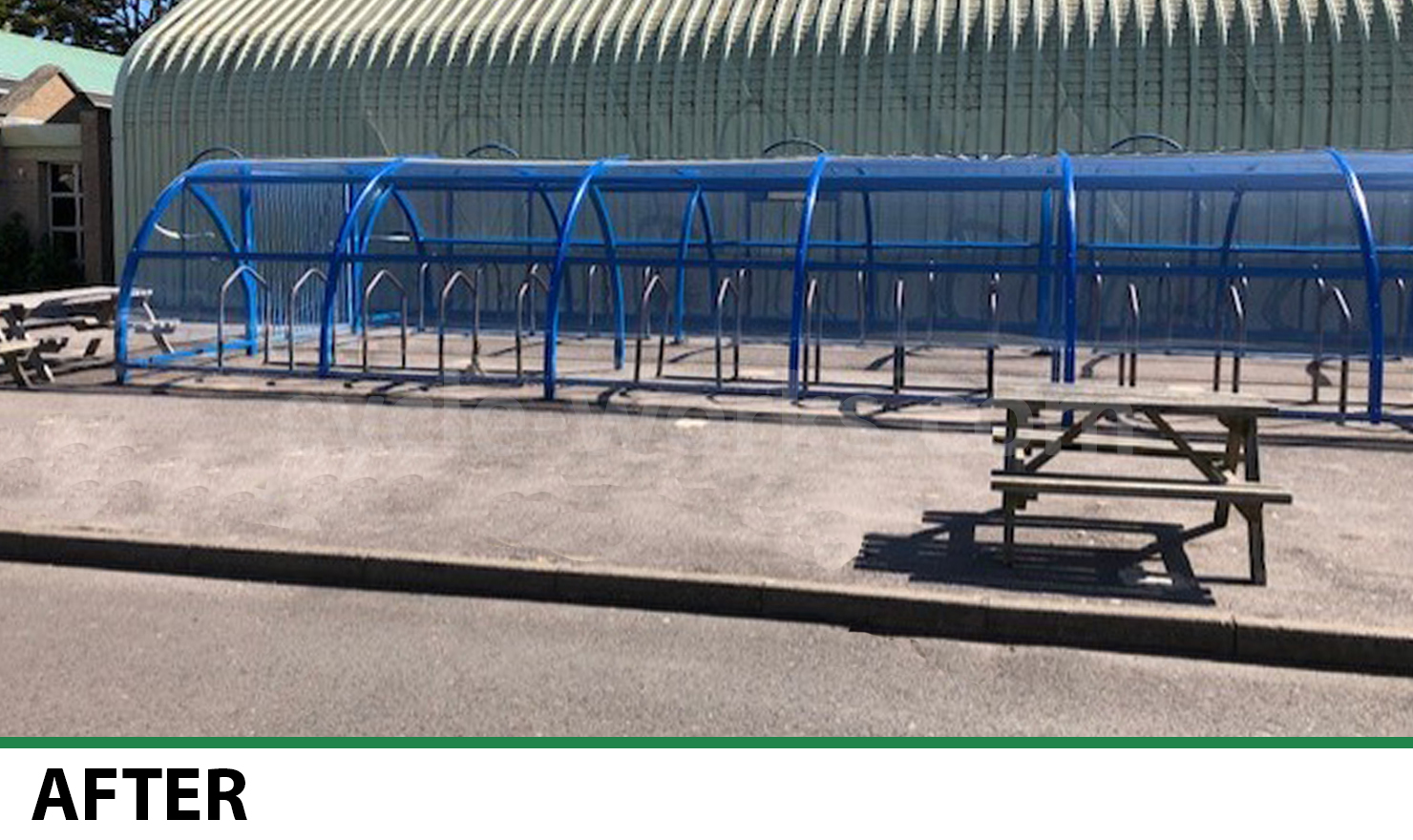 Reduce, Reuse, and Recycle

– Better Your Bike Shelter
Cycle-Works can refurbish your old bike shelter and bring it back to life. We have experience designing, supplying and installing a wide range of bike shelters, and can also refurbish your old shelter.
---
Case Study



Our installation team recently undertook a refurbishment project at Brune Park Community School in Gosport, Hampshire – see photos above.
The project involved;
• Removal and disposal of the current PET, glazing bars, bike racks and undergrowth around compound. The metalwork was recycled.
• Cleaning down of metalwork in preparation of painting.
• Painting the metalwork in a standard colour with a primer/finish metal paint with zinc phosphate for a corrosion resistant coating.
• Check all fixings, tightening and replacing any that are missing.
• Installing new 5mm PETg UV2 to back and ends.
• Installing new aluminium glazing bars with gaskets with PPC in the same colour as the shelter.
• Installing 6 x 5 hoop Sheffield Stands with a galvanised finish that allows parking for 60 bikes.
This case study was based on our Solent Bike Shelter, but we are able to offer a bike shelter refurbishment service for most compounds.
---
Maintenance Contracts
We also offer maintenance contracts, which include regular checks, cleaning and minor repairs. For more details, click here.
Pricing
Bike shelter refurbishment quotes are based on your bespoke specification, location and work required.
Please contact us for a quotation, call 02392 81 55 55 or email sales@cycle-works.com.