Installation of Avon Bike Compound & Josta Cycle Racks for MS Amlin in Chelmsford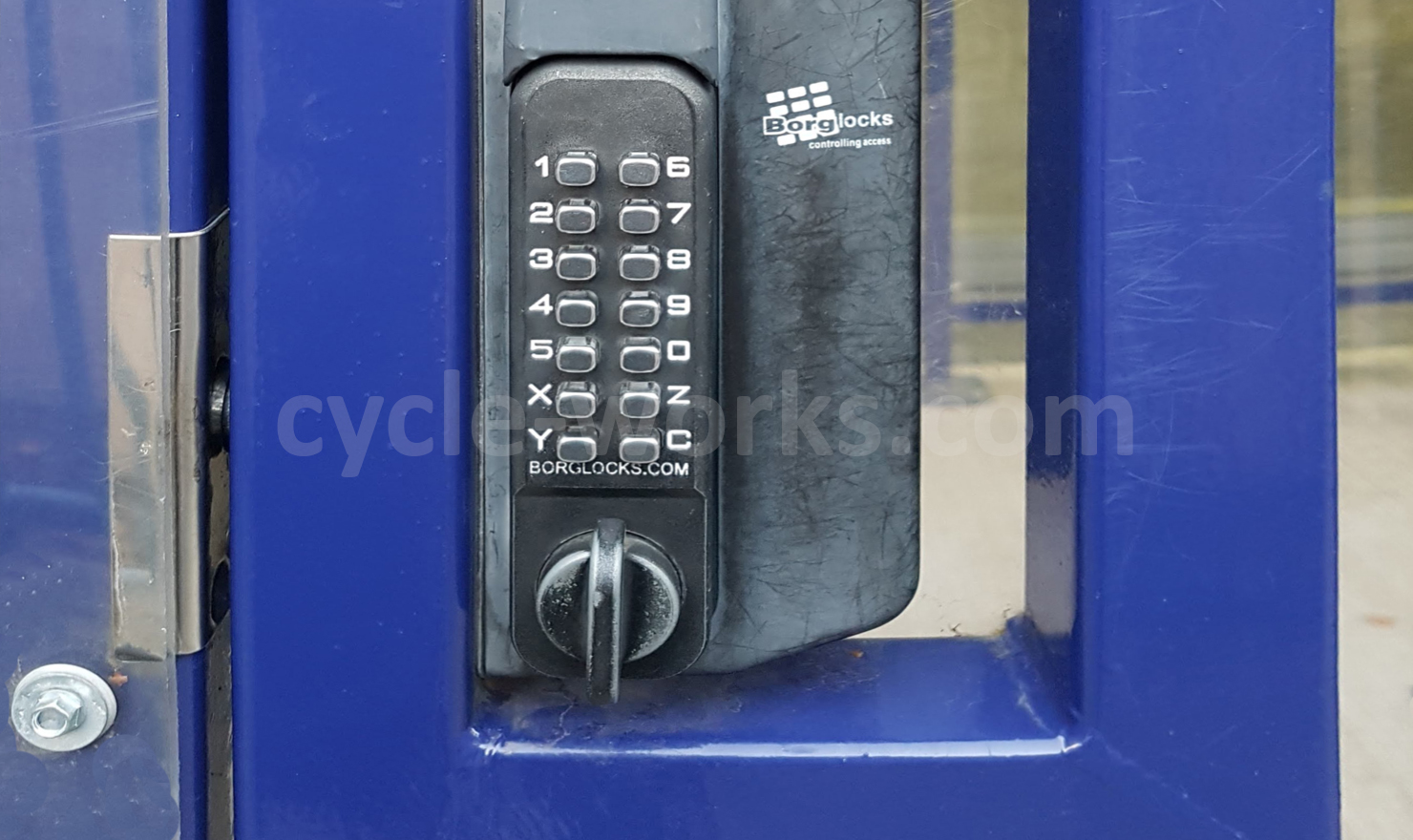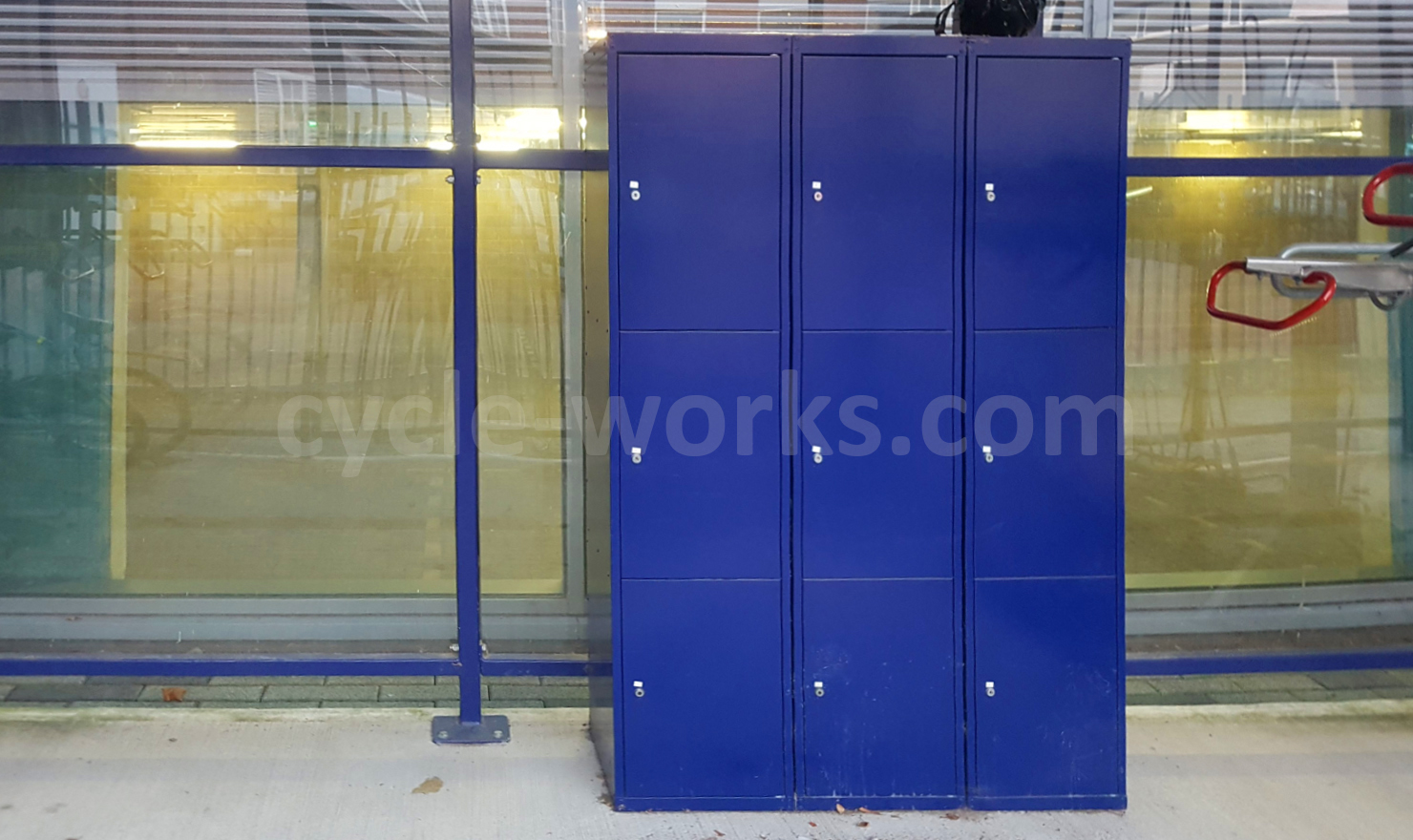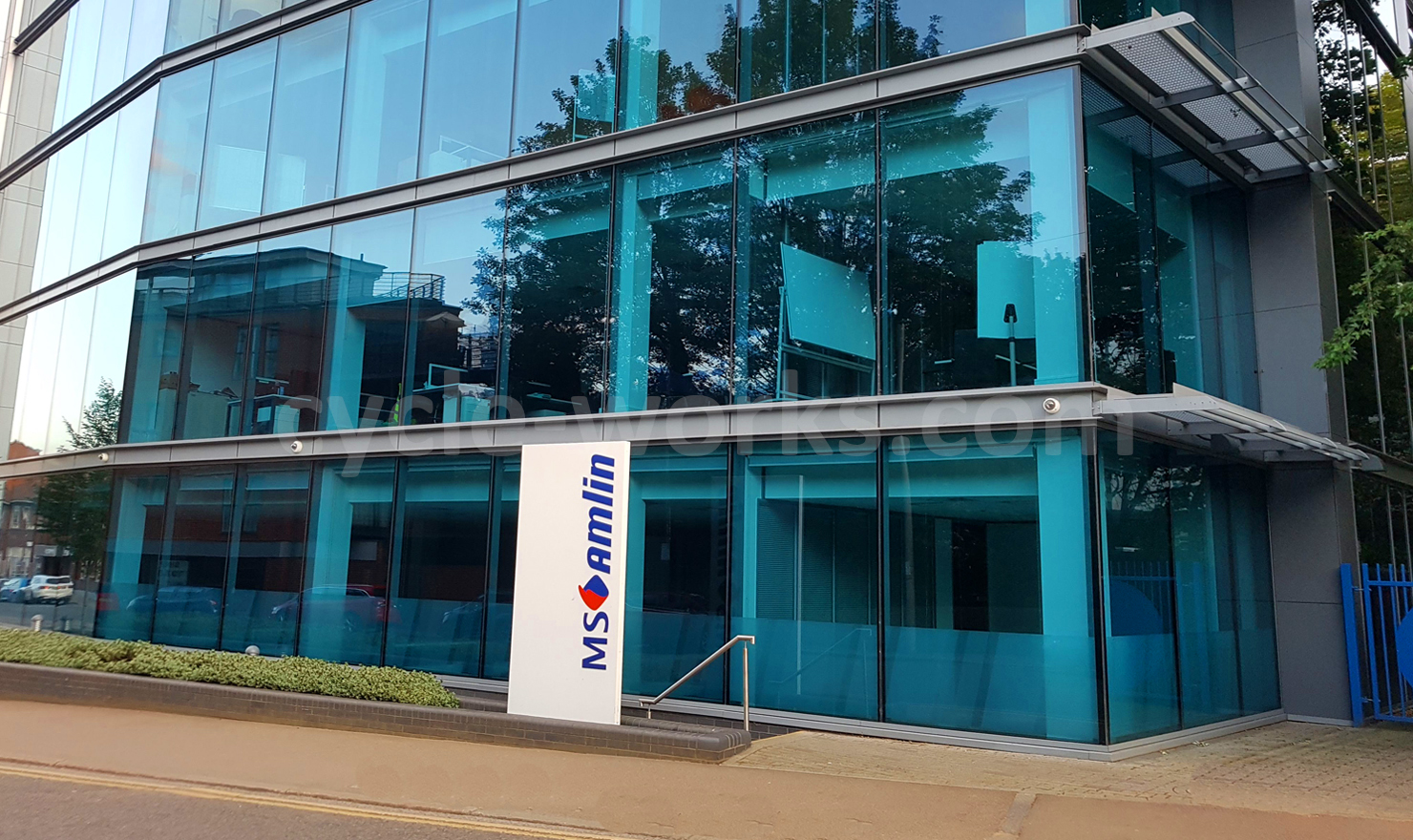 Cycle-Works supplied and installed an Avon Compound, Josta 2-Tier Cycle Racks and folding bike & clothes lockers at MS Amlin's Chelmsford office. The insurance firm wanted to provide secure, on-site cycle storage solutions for its staff.
The Avon Bike Compound houses Josta 2-Tier Cycle Racks. Highly space efficient, the racks provide over 30 bike spaces. The structure's frame is made from galvanised steel and its transparent roof, made from clear PET, allows for plenty of natural light to shine through. This Avon Shelter has a high security pin code locking system on the gate, which saves any inconvenience caused by loss of keys. Cyclists can also lock their bike frame and wheels to the racks with their own chain or D-lock.
We also installed 3-tier folding bike and clothes lockers, suitable for Bromptons and similarly small folding bikes. The lockers are suitable for indoor and outdoor use. Both the lockers and the steel structure of the shelter were powder coated in blue to match the office building's perimeter fencing.
Looking for another sector