Cycle-Friendly, Accessible Alphabeta Building Gets 250 Josta Bike 2-Tier Racks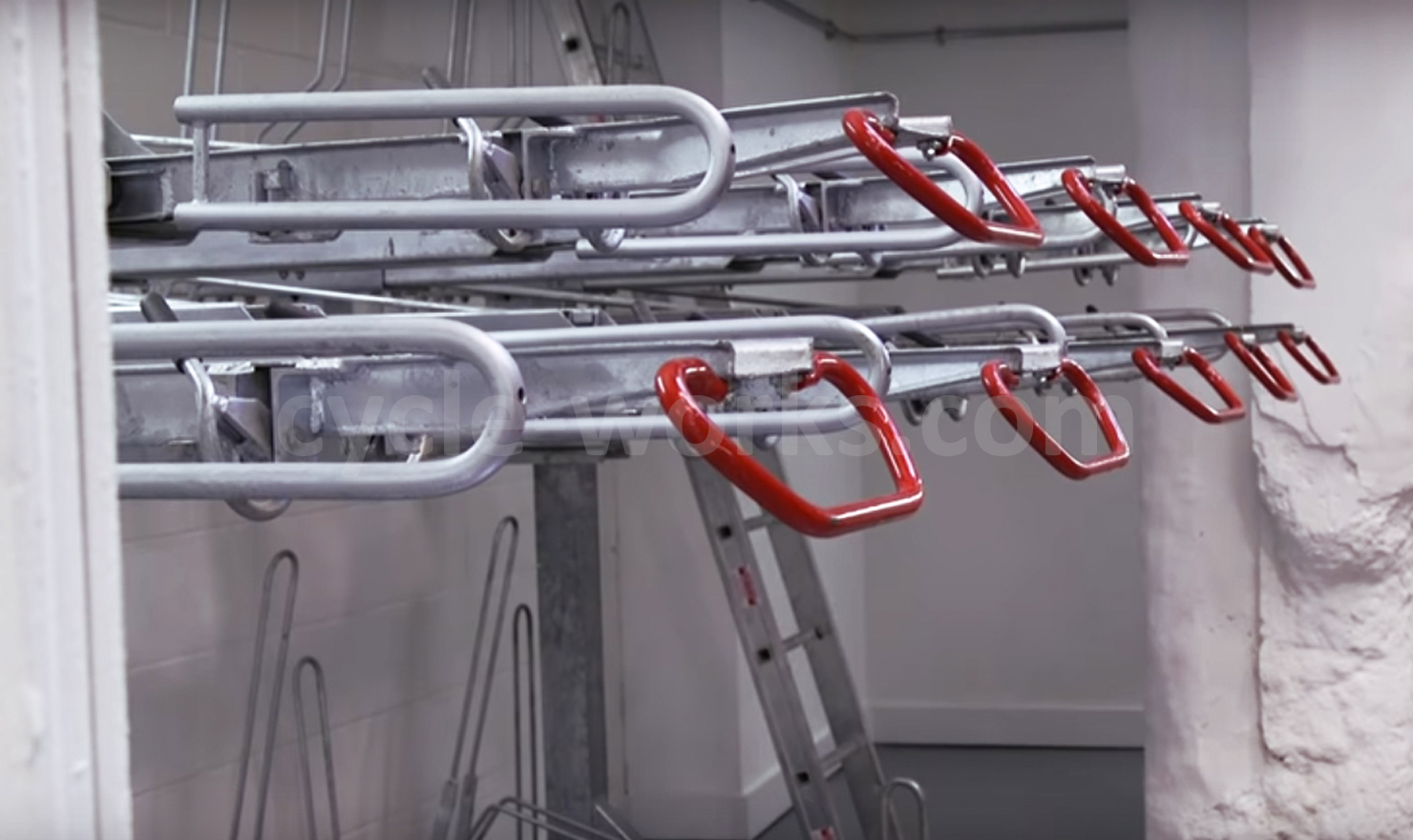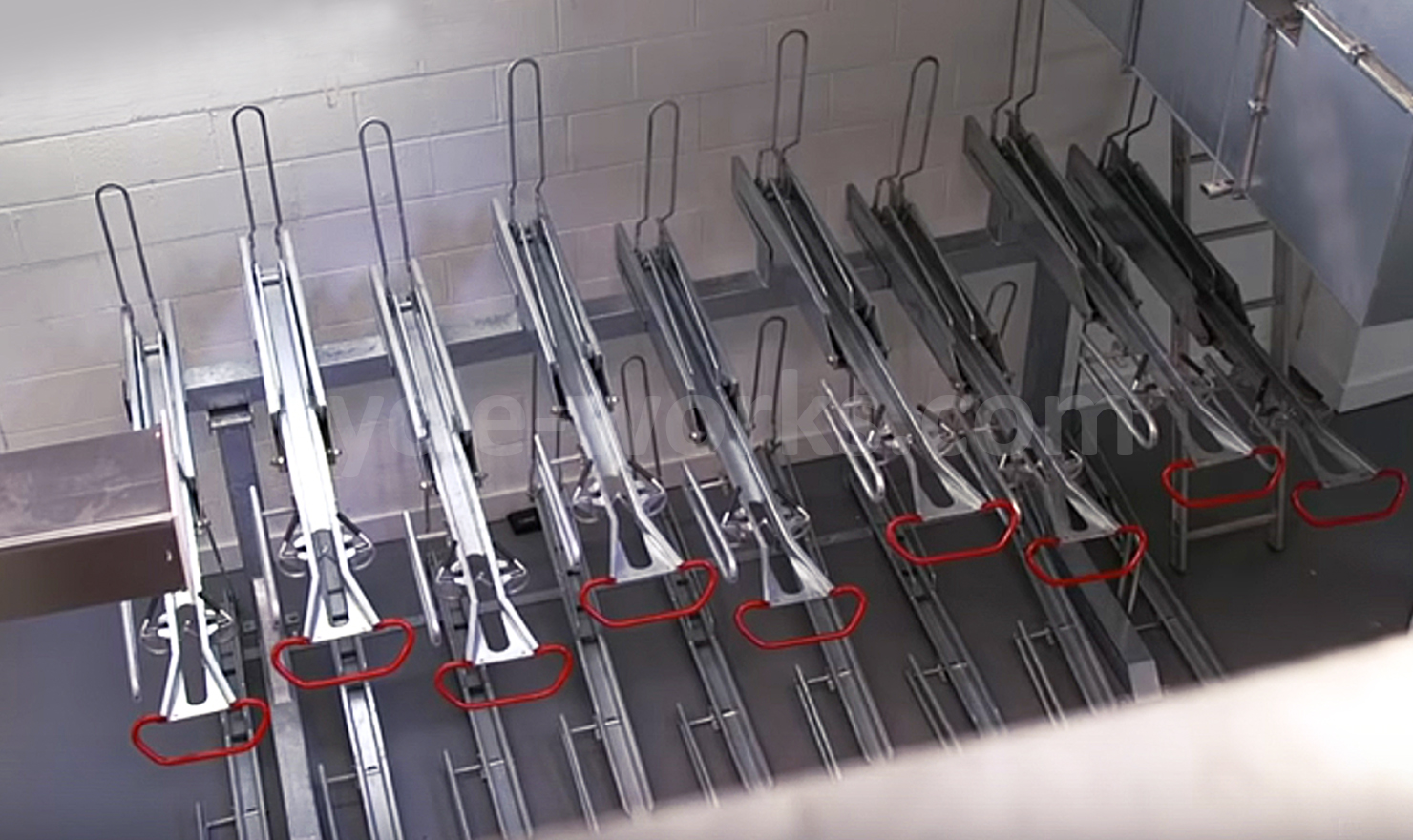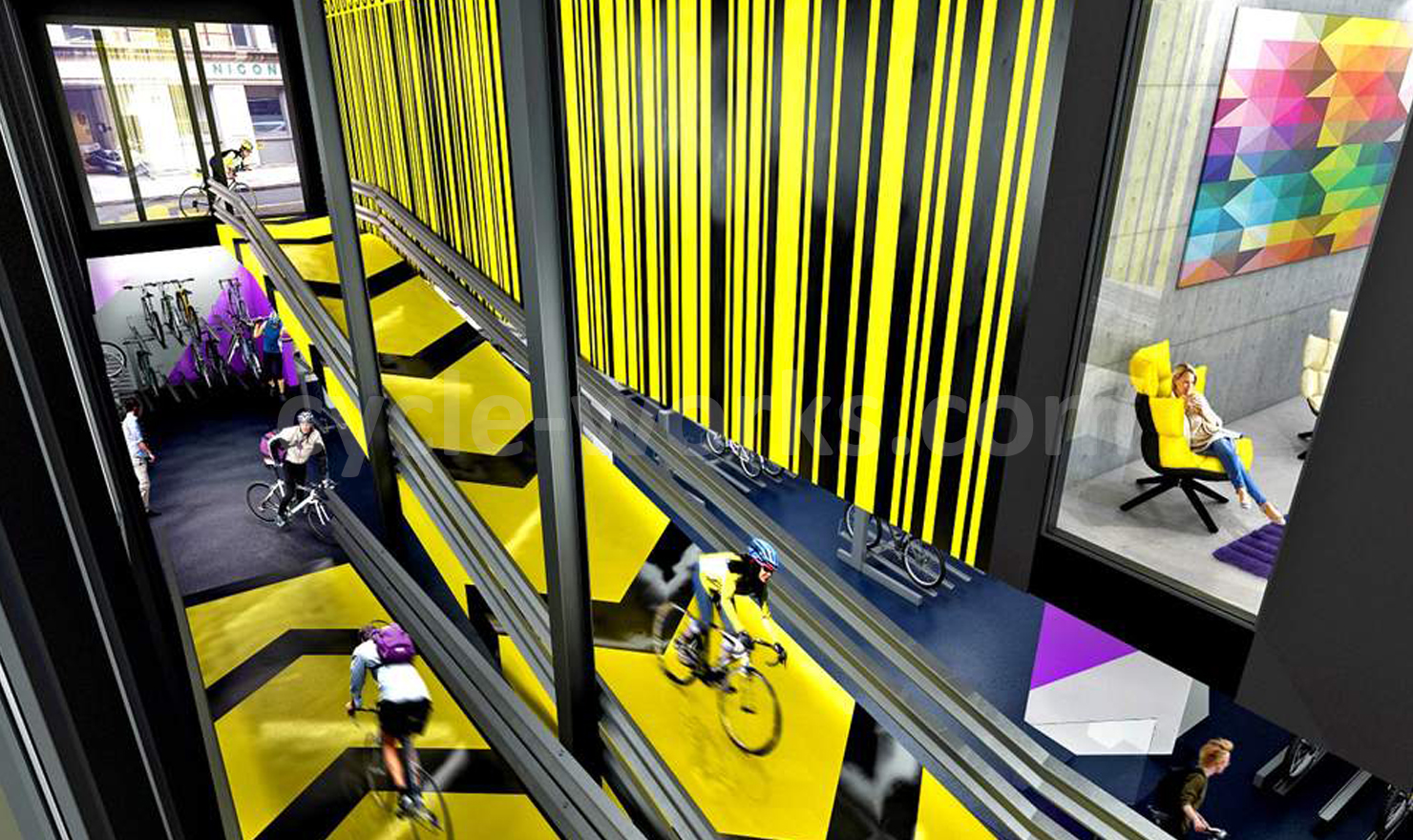 Cycle-Works supplied and installed Josta® 2-Tier cycle racks in the Alphabeta Building – a stylish and contemporary office development in Finsbury Square, London. What sets the Alphabeta Building apart from other offices, is its bike ramp that enables workers to cycle straight into the building and down to the cycle storage area, without having to dismount.
---
First Cycle-in Building in London
Dickon Hayward, one of the architects involved in the refurbishment said, "This is the first cycle-in building in London. Cycling is really important to the tenants that we have here and what we think is the new way of getting around the city. We knew that the cycle storage was going to be on the lower ground floor, so we considered different ways of getting cyclists in there – either a lift or stairs, but in the end we realised we had the space to create a ramp all the way down there".
Alphabeta said, "At the heart of the design is the belief that the best working practice stems from interaction, play and chance encounter as well as quiet concentration."
---
Cycle-Accessible
The entrance on Worship Street is the access point for cyclists to get to the cycle storage facility. Available to office workers and visitors on a first come first served basis, there are 250 bike spaces on-site.
---
Space Efficient Cycle Storage
In a city where real estate is at a premium, Josta® 2-Tier Cycle Racks are highly space efficient. They are designed to fit the maximum number of bikes into a limited space, with two bikes directly above each other. The racks are secure, durable and easy-to-use, and compliment the building's urban aesthetic. To learn more, about Josta® racks, click here.
---
BBC Reports on Cycle-in Office

Check out this video where the BBC's video journalist Dougal Shaw tries the ramp out for himself;
Looking for another sector