Quality bike parking matches high end accommodation at Castle Park View, Bristol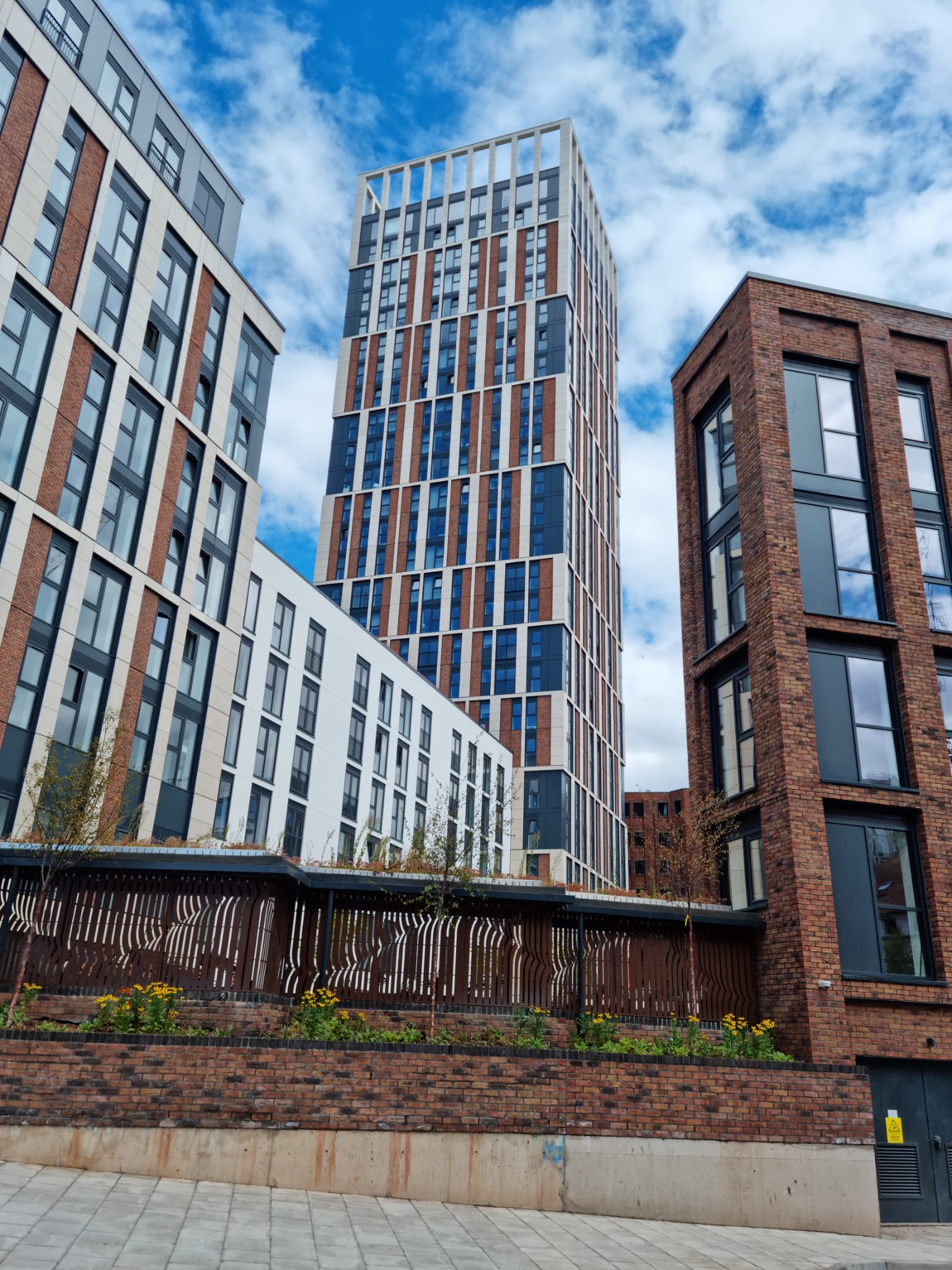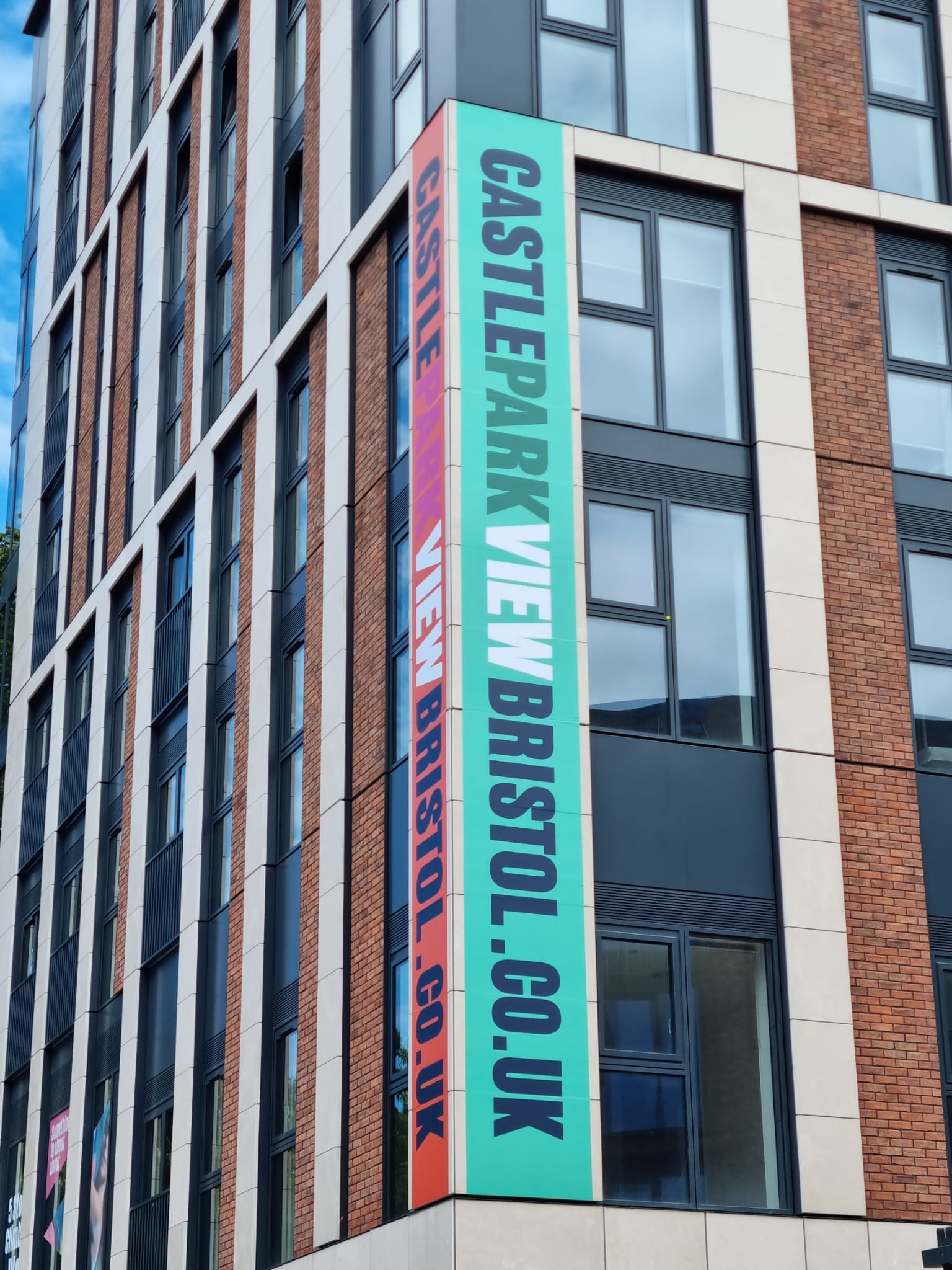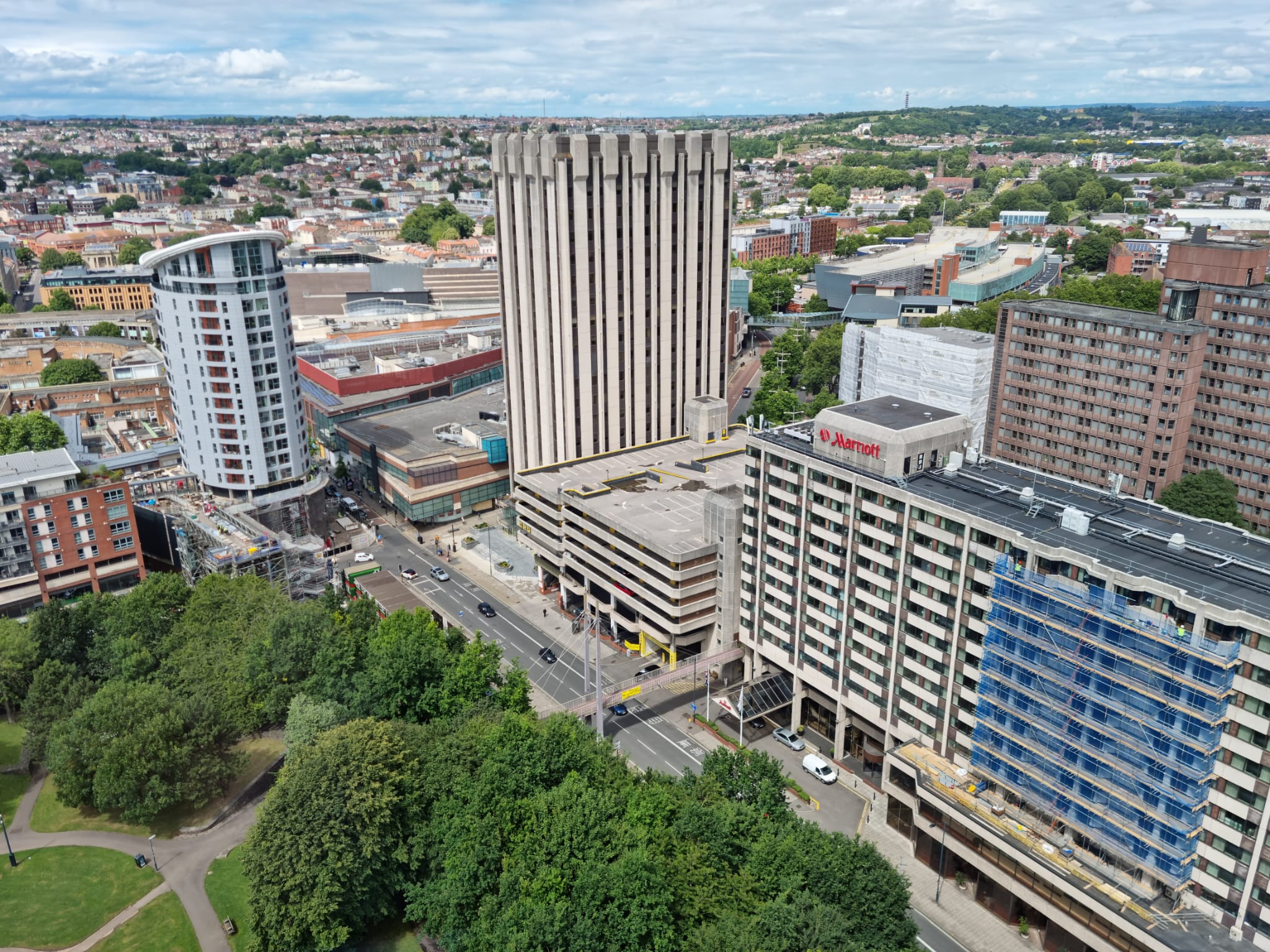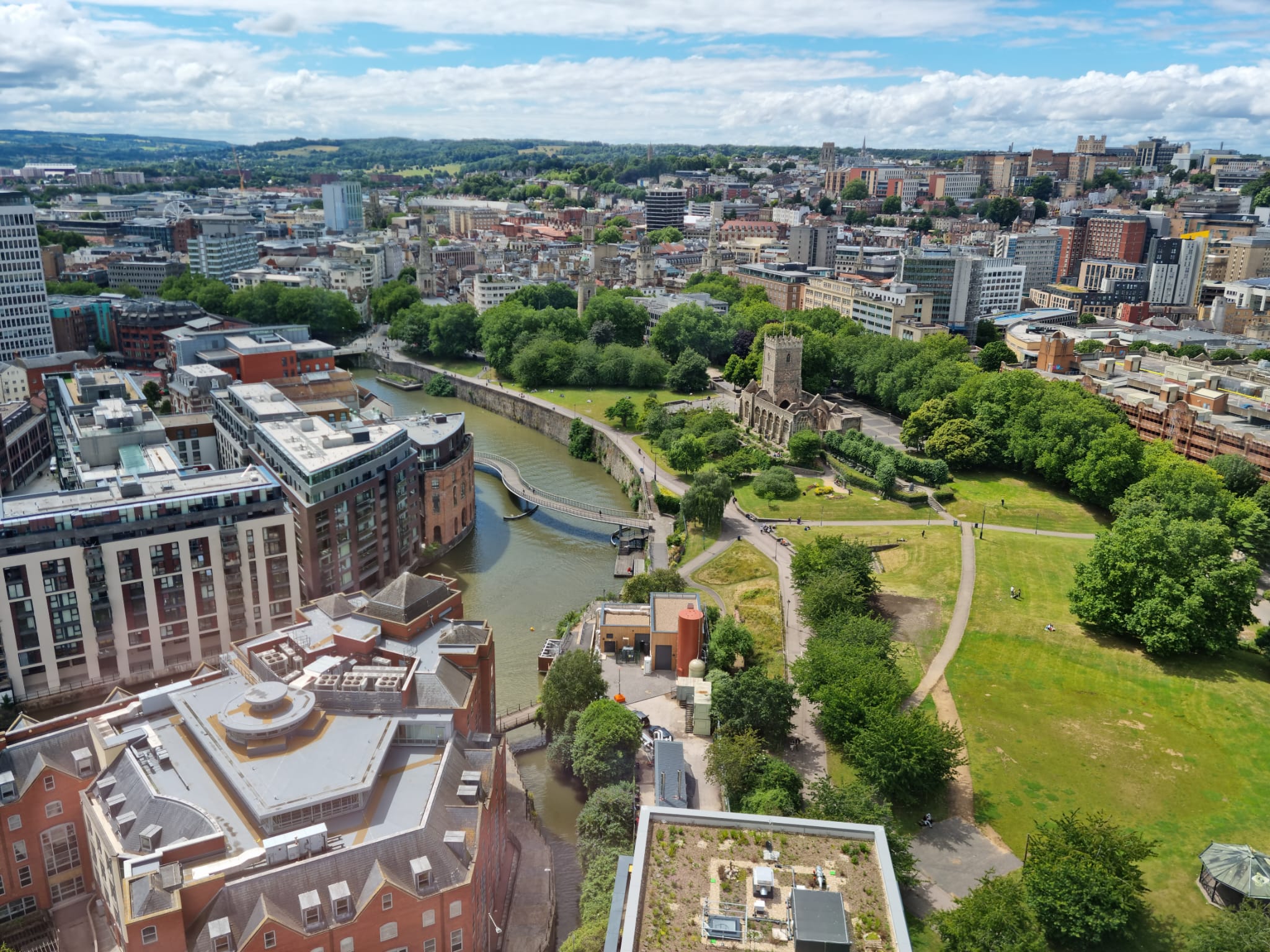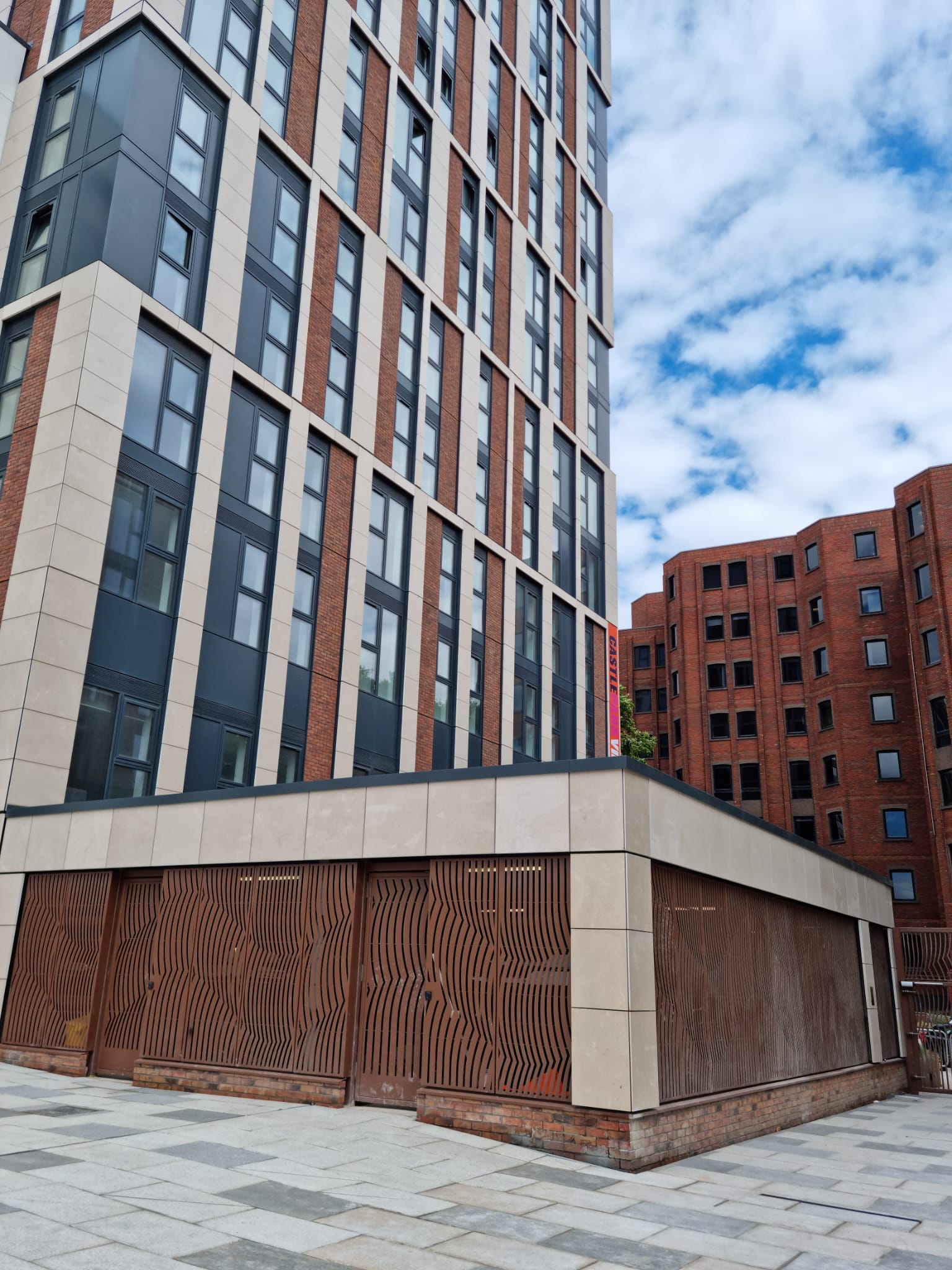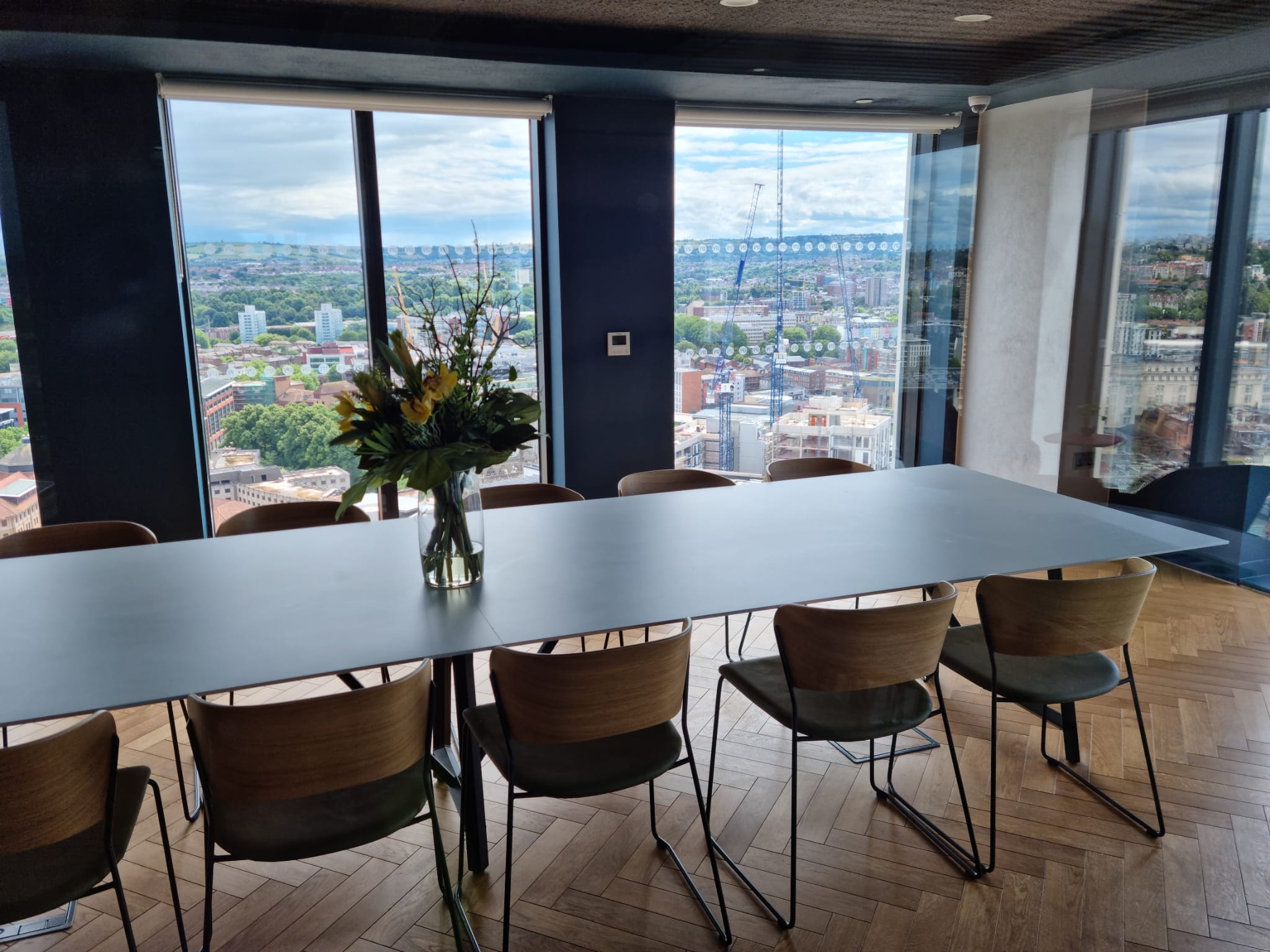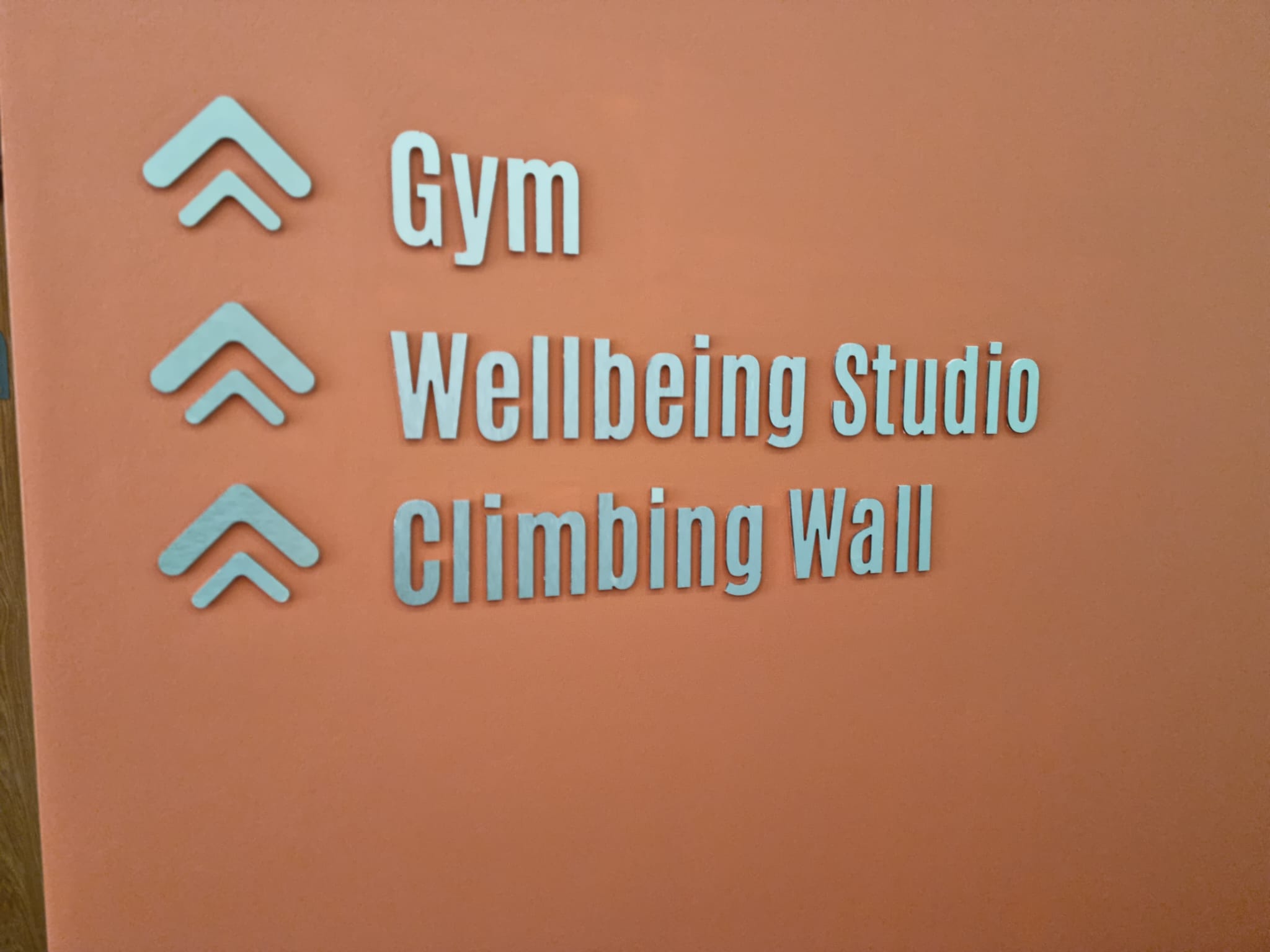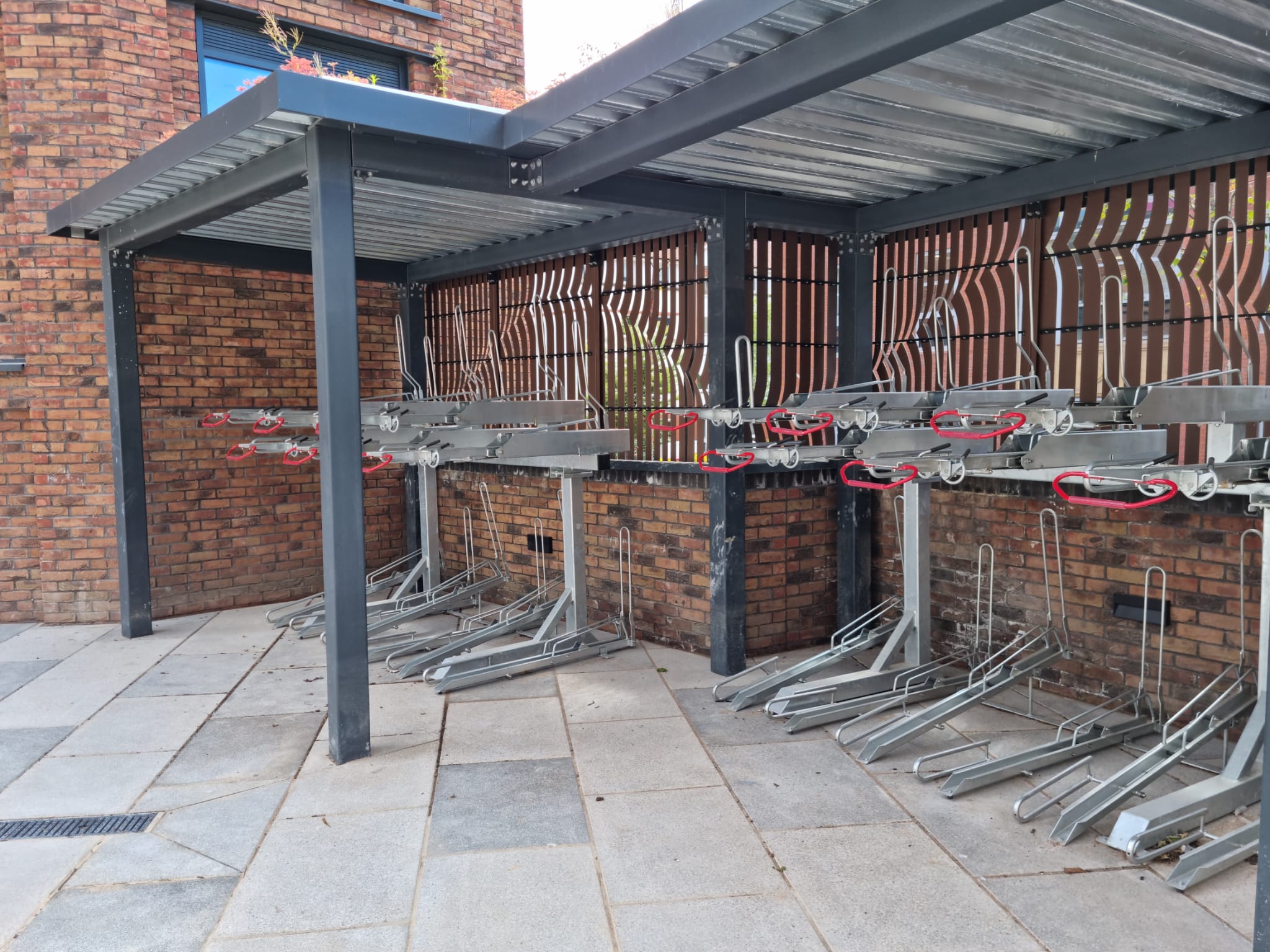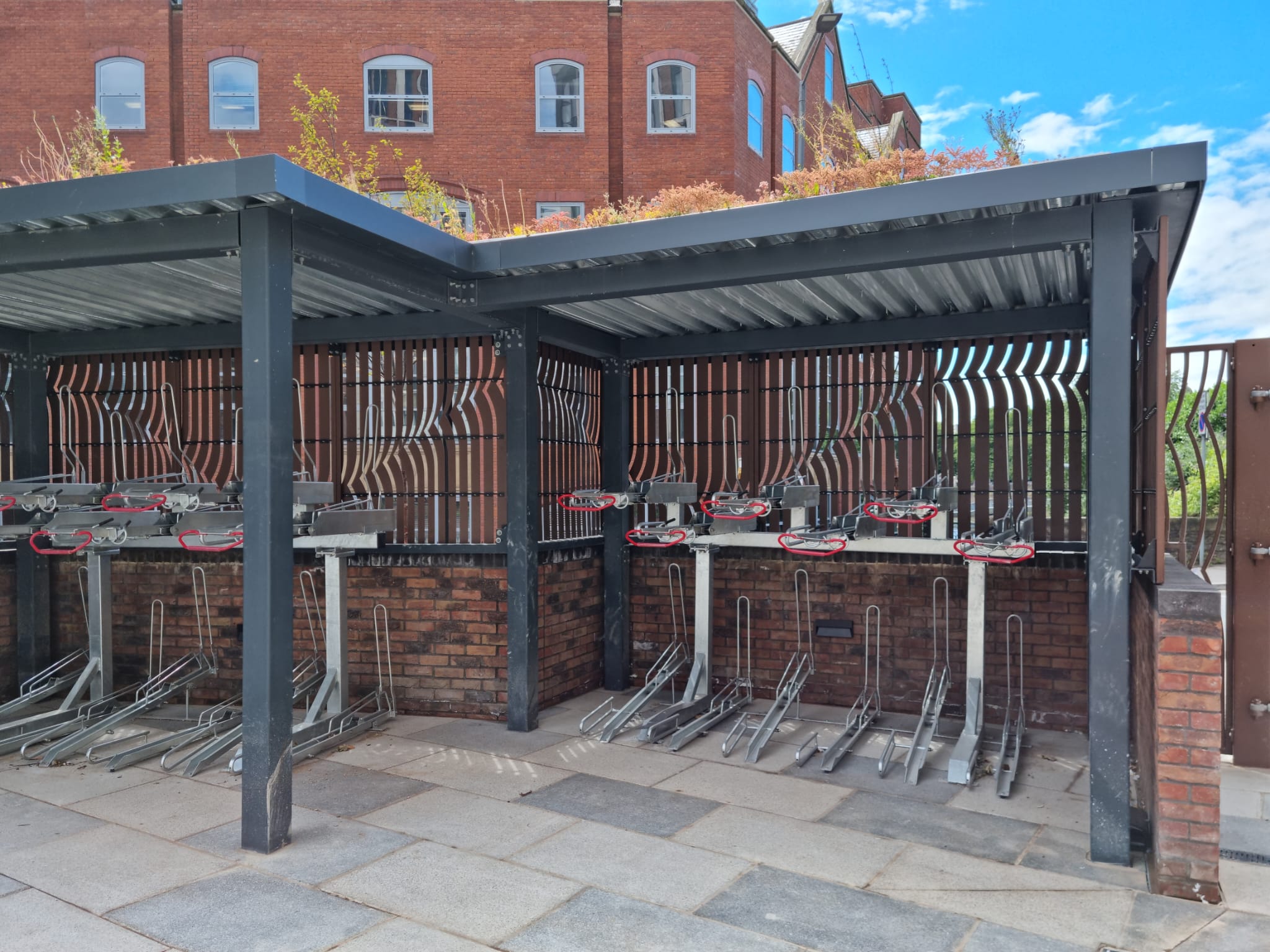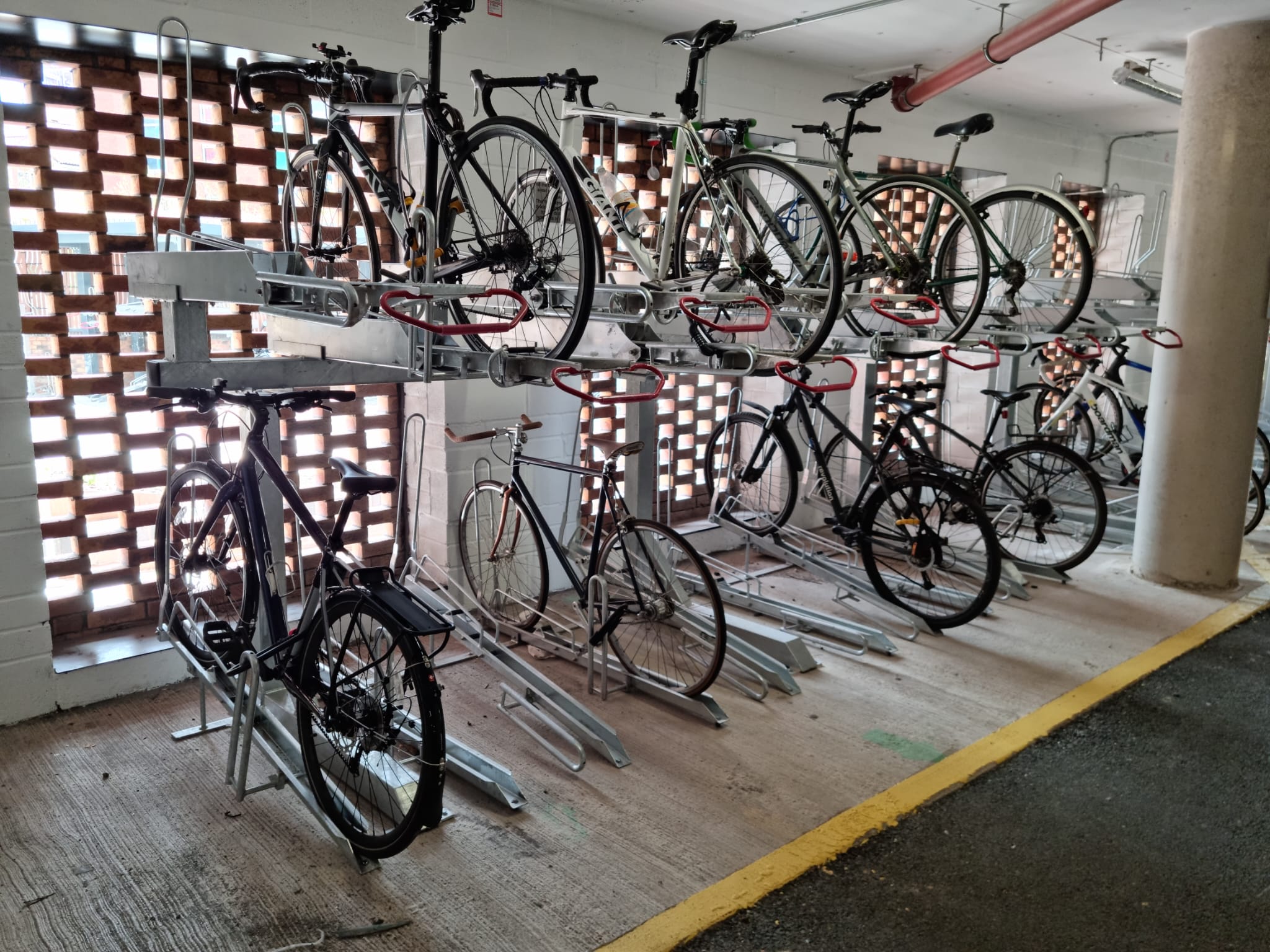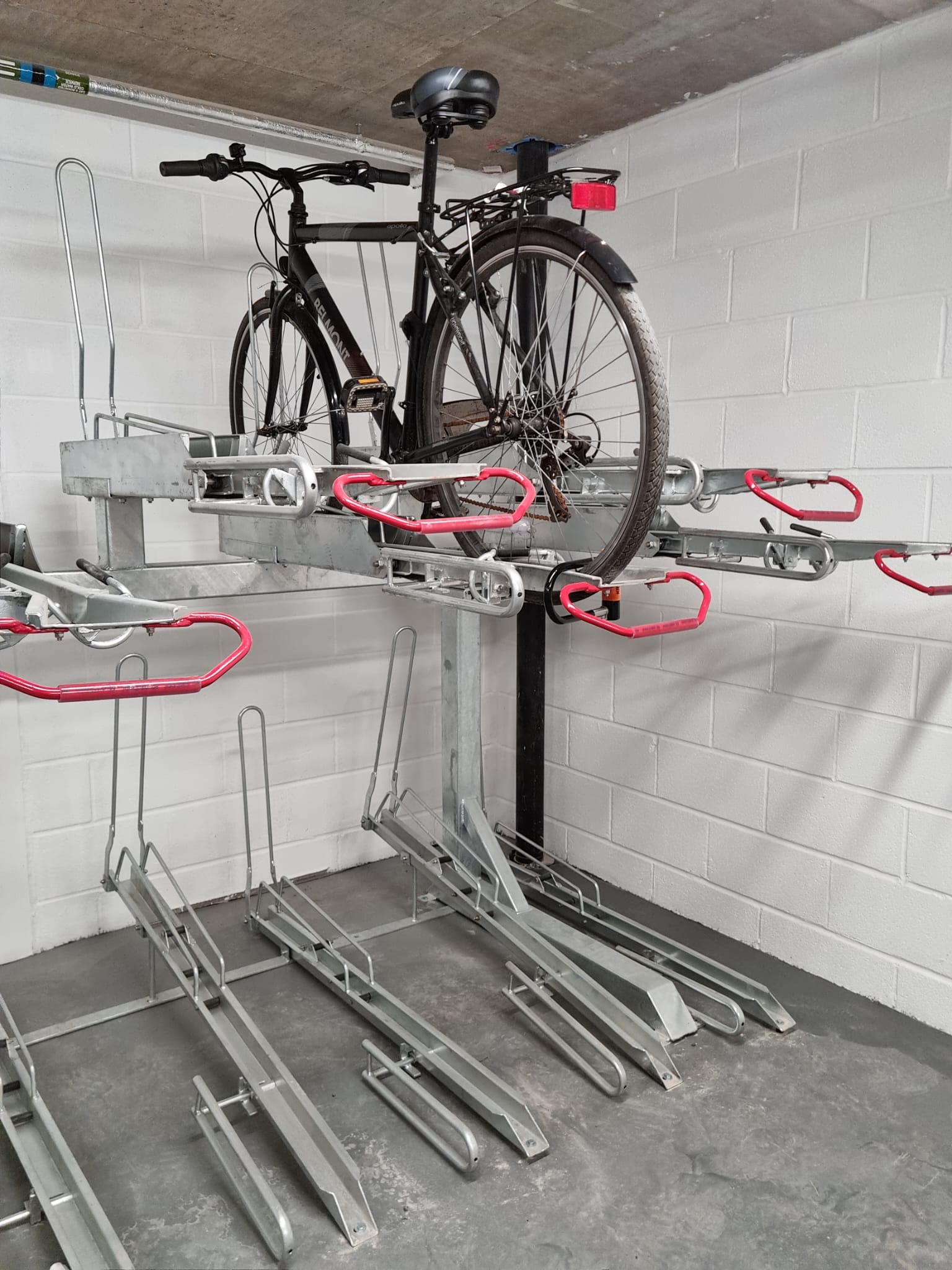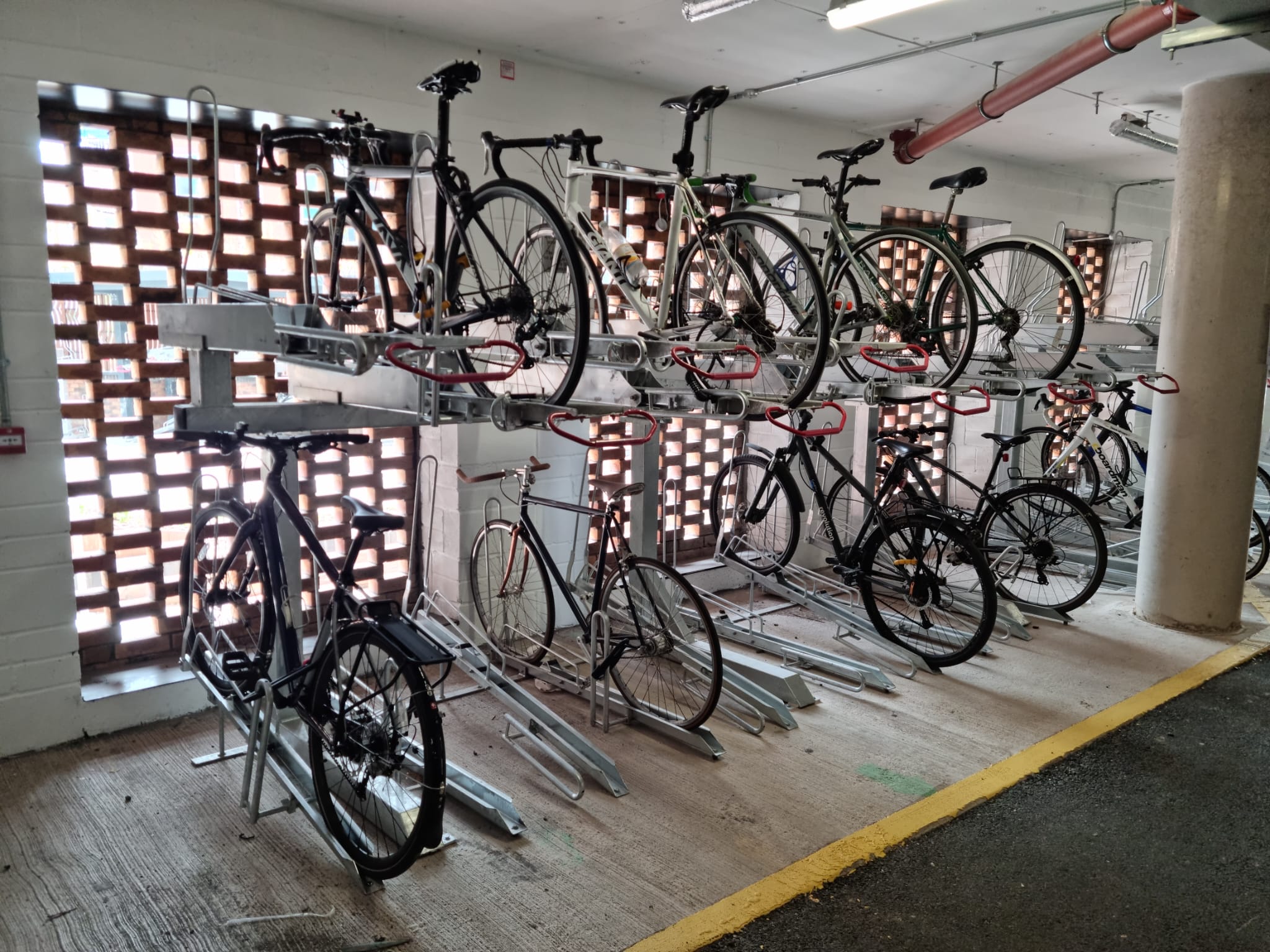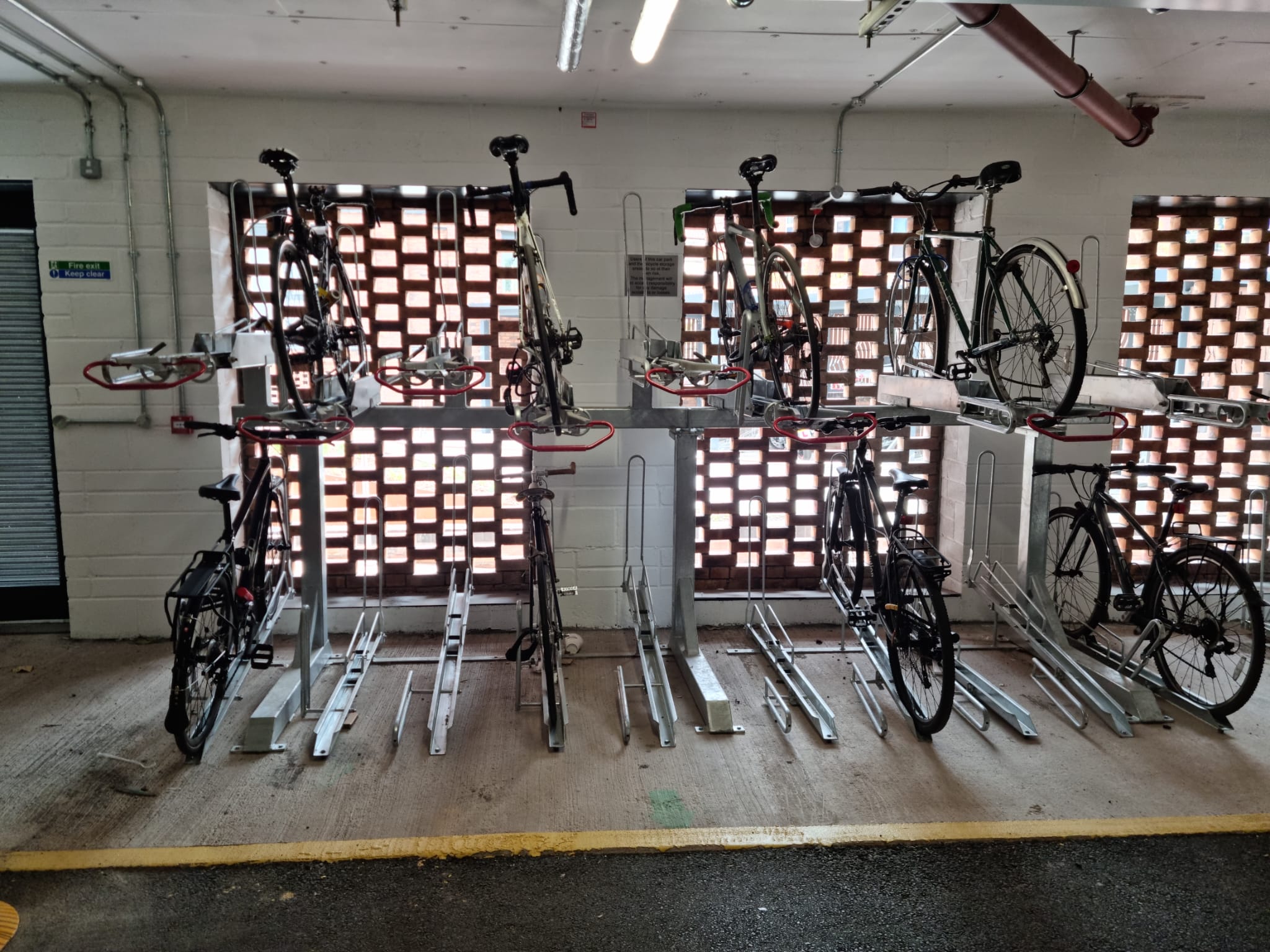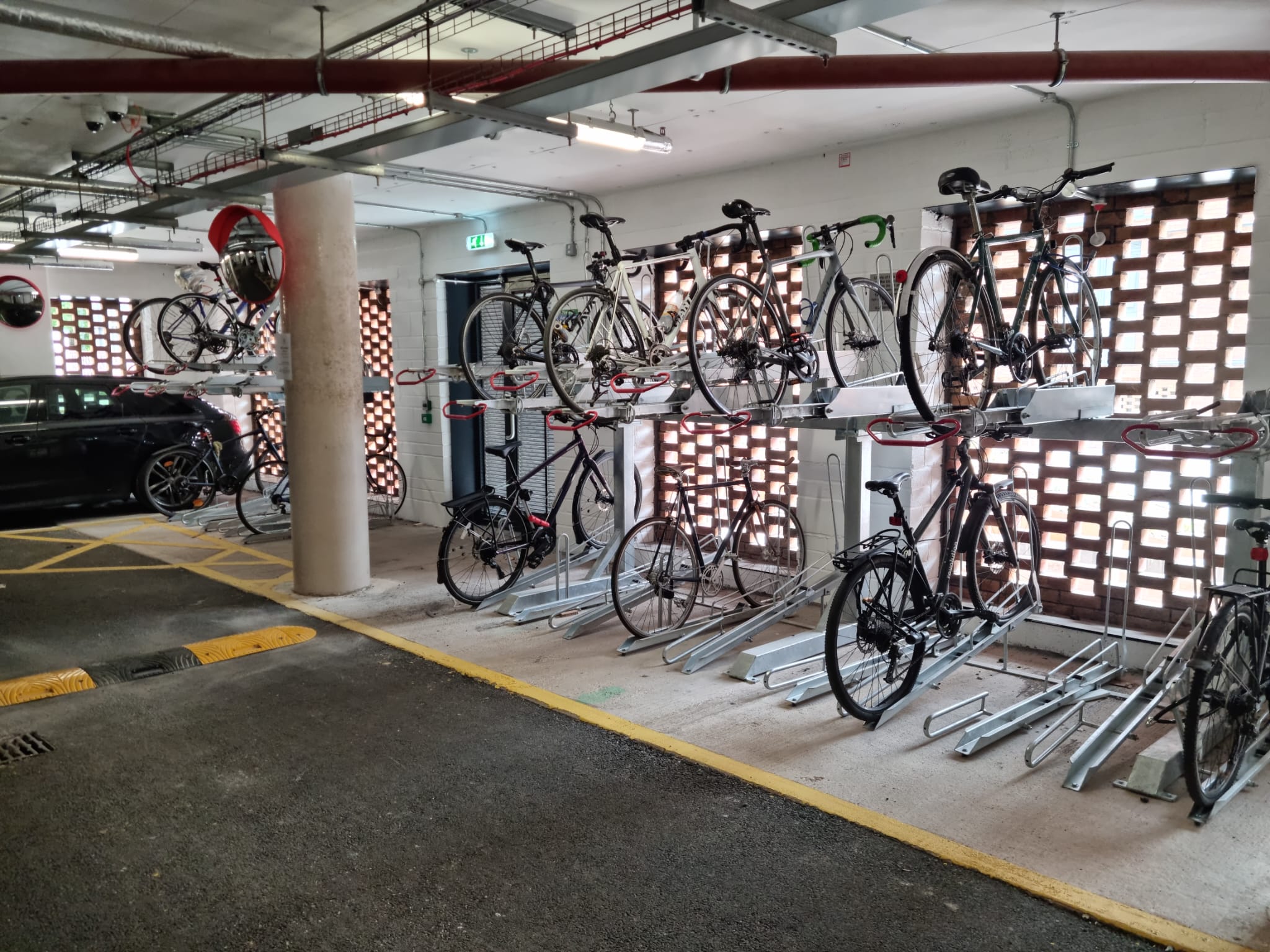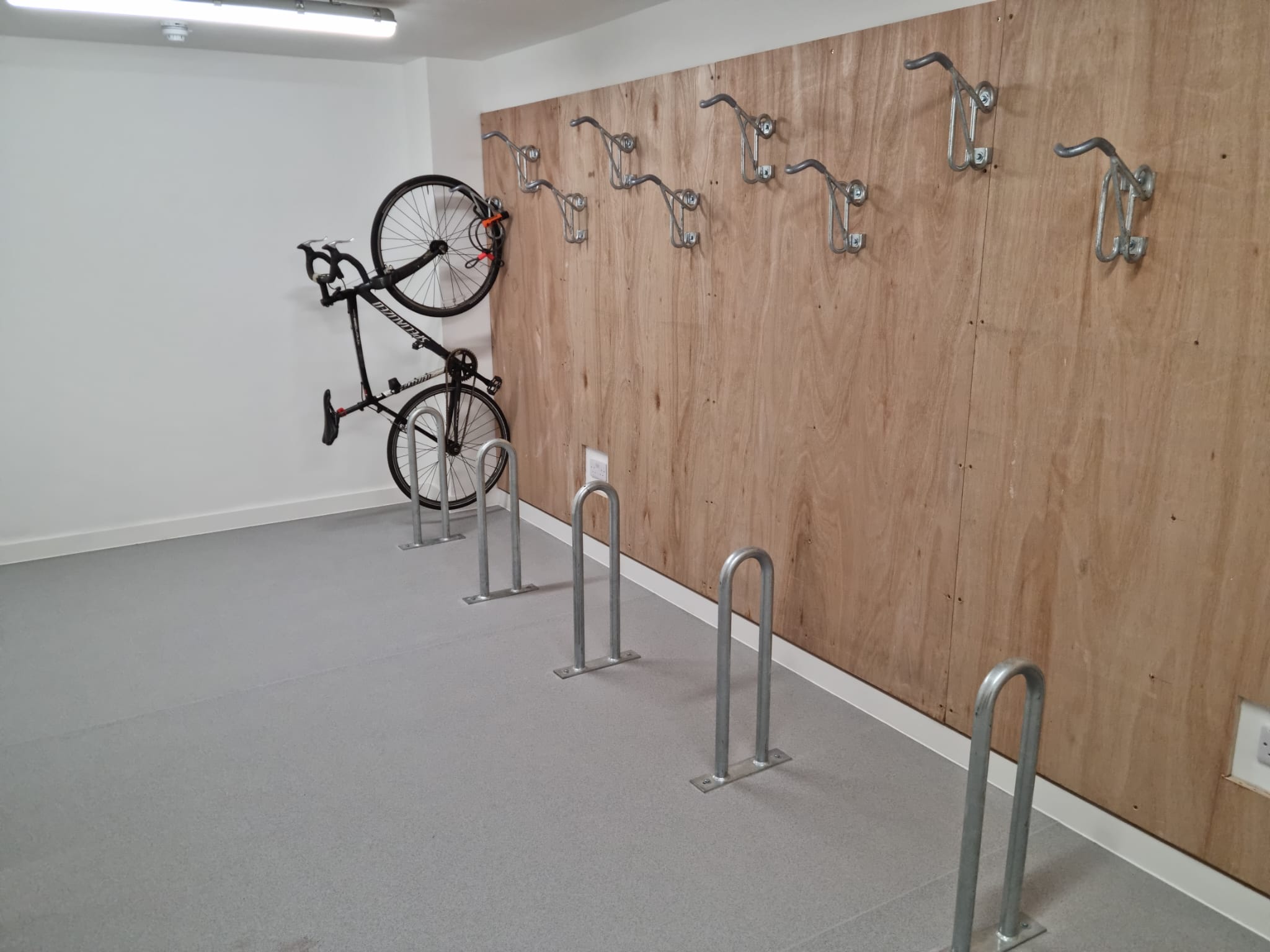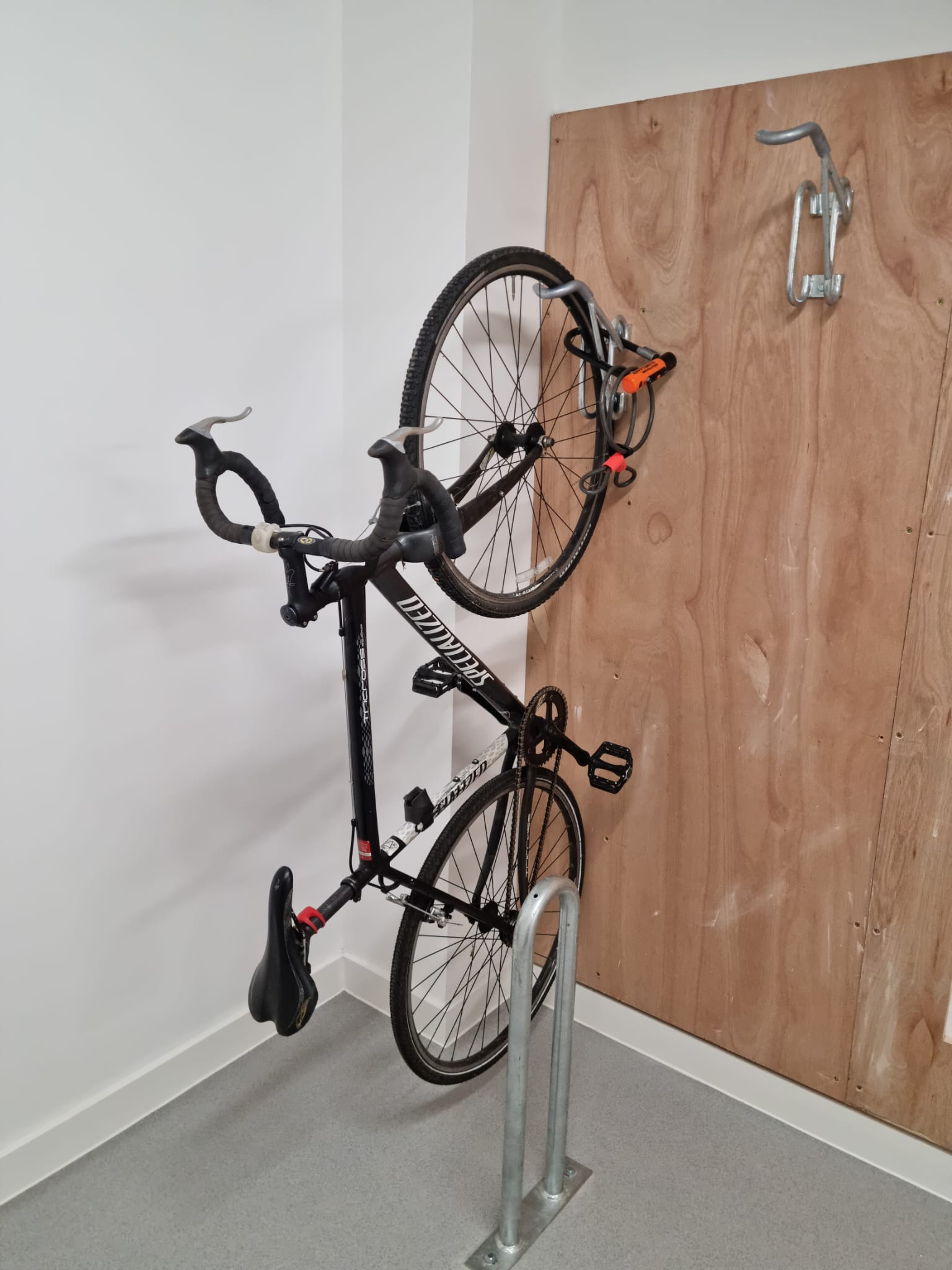 Residents at Castle Park View enjoy a wide variety of modern amenities, such as a state of the art gym and 5-storey rock climbing wall. In addition to stunning views of Castle Park, Bristol town and the nearby river Frome, the stylish penthouse boasts a residents' lounge with a pool table and comfy seating, as well as a private kitchen and dining space. The rooftop terrace provides a further stylish space that is perfect for both relaxation and entertaining. Residents can also work from home in the designated workspace with coffee bar.
It therefore comes as no surprise that the bicycle parking was carefully chosen to match these quality facilities. Cycle-Works was able to fit 436 cycle parking spaces into the various designated areas around the development.
A total of 406 spaces were provided using the Josta 2-tier cycle rack, which parks one bike directly above the other and is therefore a space-efficient, easy-to-use solution. Users do not need to lift the racks into the top position, as the rack is pulled out and pivots down for easy loading and unloading. Because of the special gripping mechanism, the bike does not roll back and injure the user in the process.
Cycle-Works also installed 30 Josta wall racks and security bars in a separate area.
Looking for another sector