Velo-Planters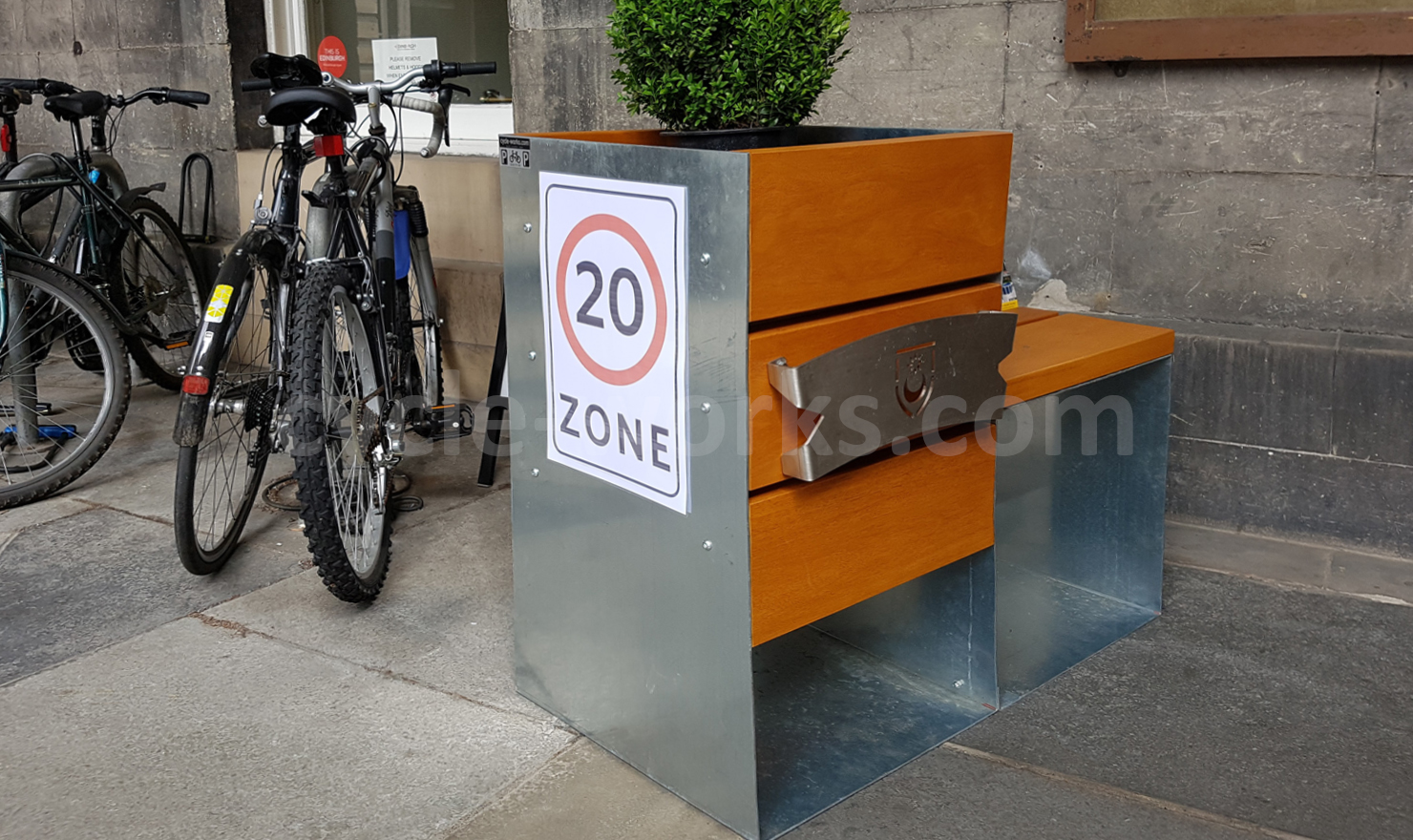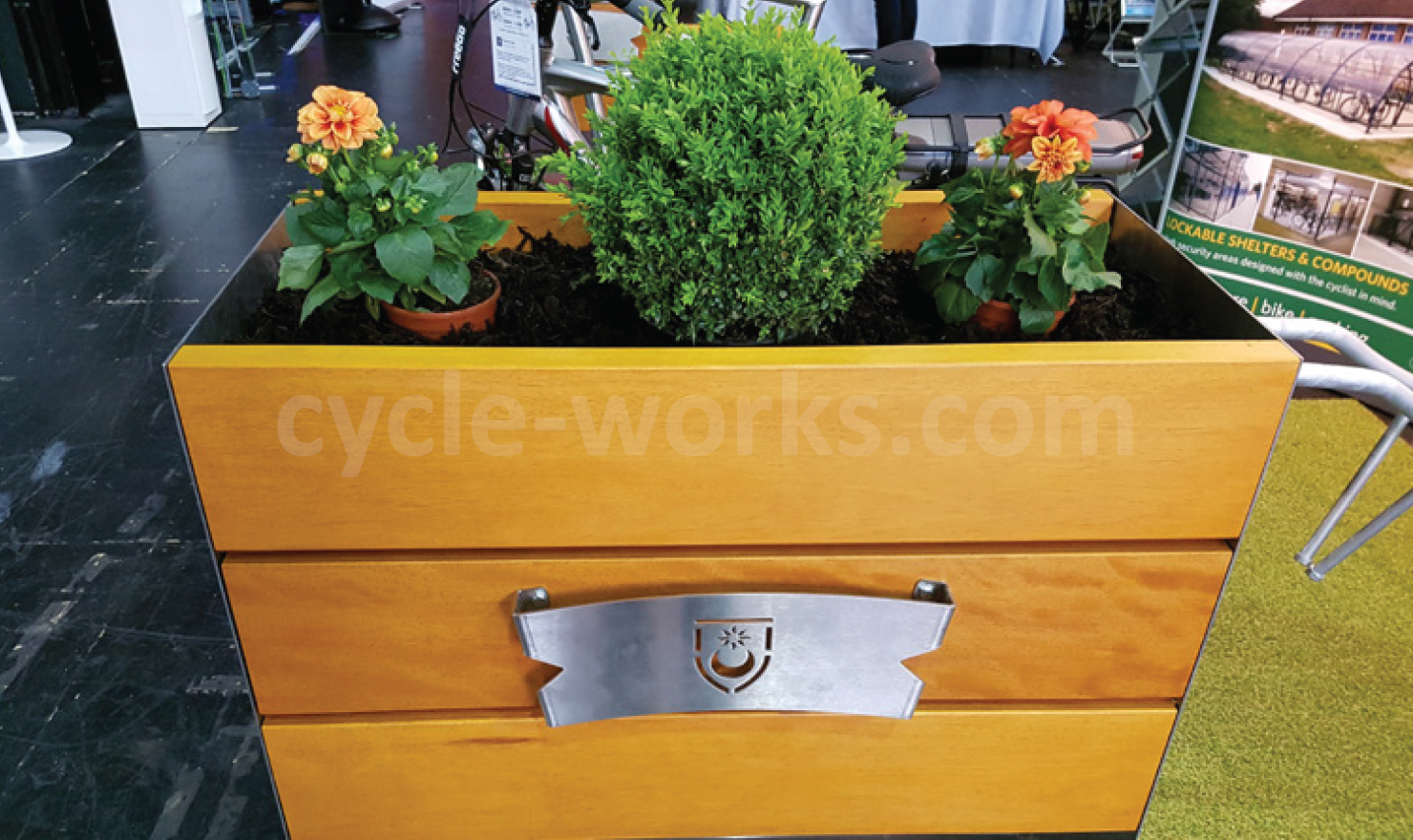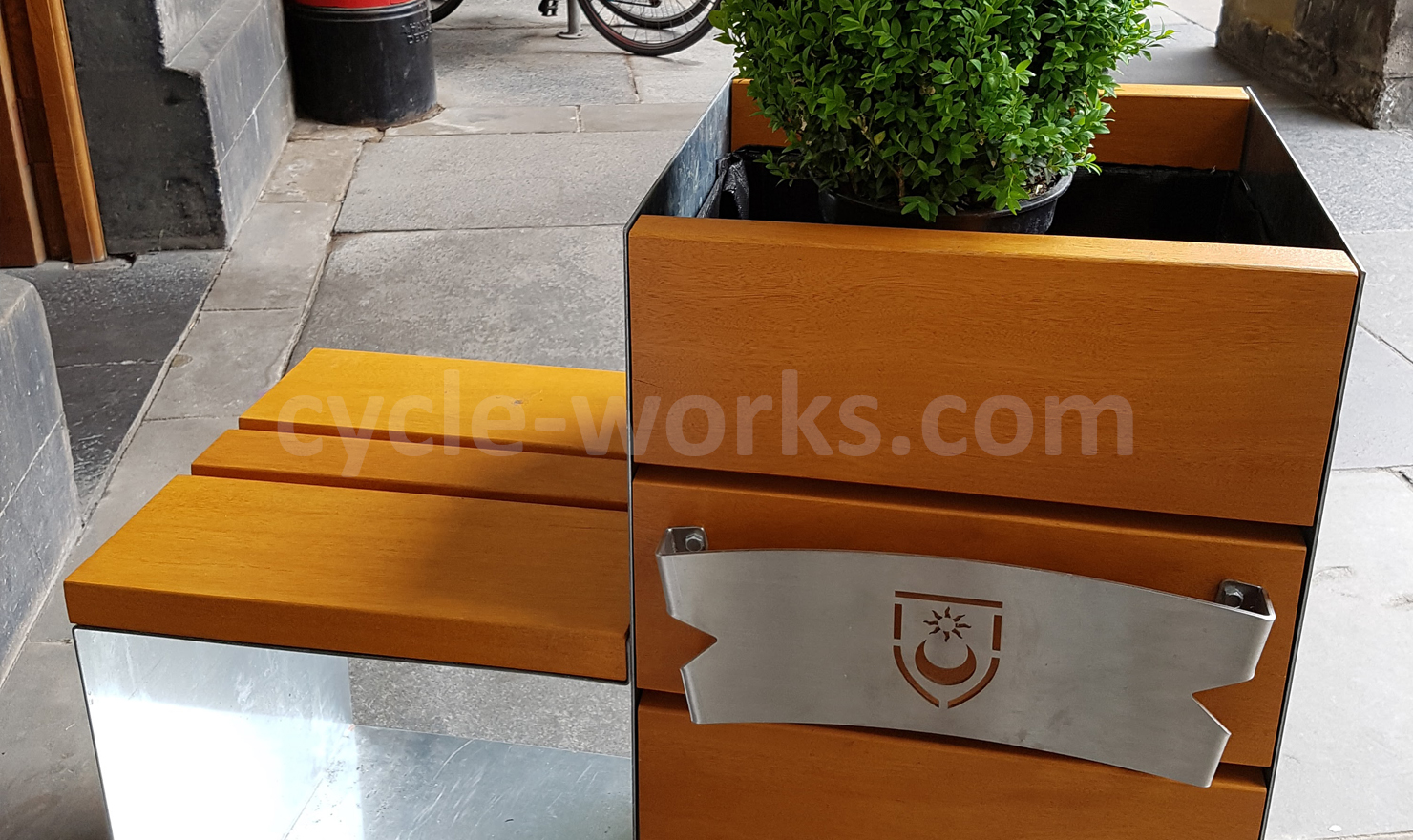 Velo-Planters are a modern way to create bike parking in an urban environment, by adding cycle parking to a planter.
These bespoke planters can be manufactured in any shape or size, and for a wide variety of settings and applications. Planters are made from galvanised steel, but other materials can be used on request to suit the planting scheme, setting and design required.
The Cycle-Works' Velo-Planter incorporates a laser cut stainless steel locking point with a modern and attractive hard wood and steel planter.
To download the product specification sheet, click here.
Pricing
Velo-Planters are extremely economic units to install. Quotes are based on your bespoke specification, location and the quantity required.
Please contact us for a quotation, call 02392 81 55 55 or email sales@cycle-works.com.
---
Delivery
Current lead time is 6-8 weeks from receipt of your written purchase order. Extra time may be needed if extensive customisation is required.