Ribble Bike Shelter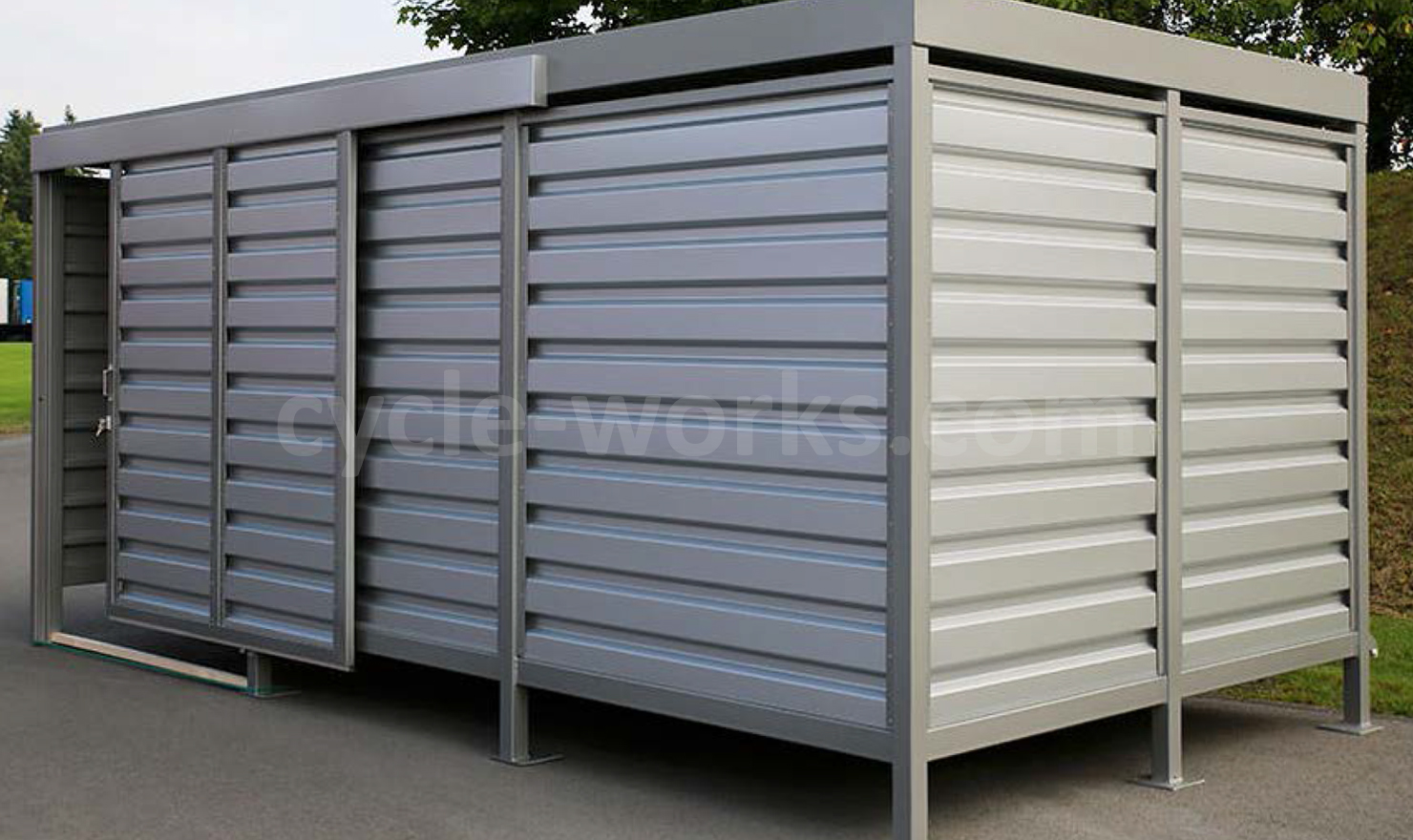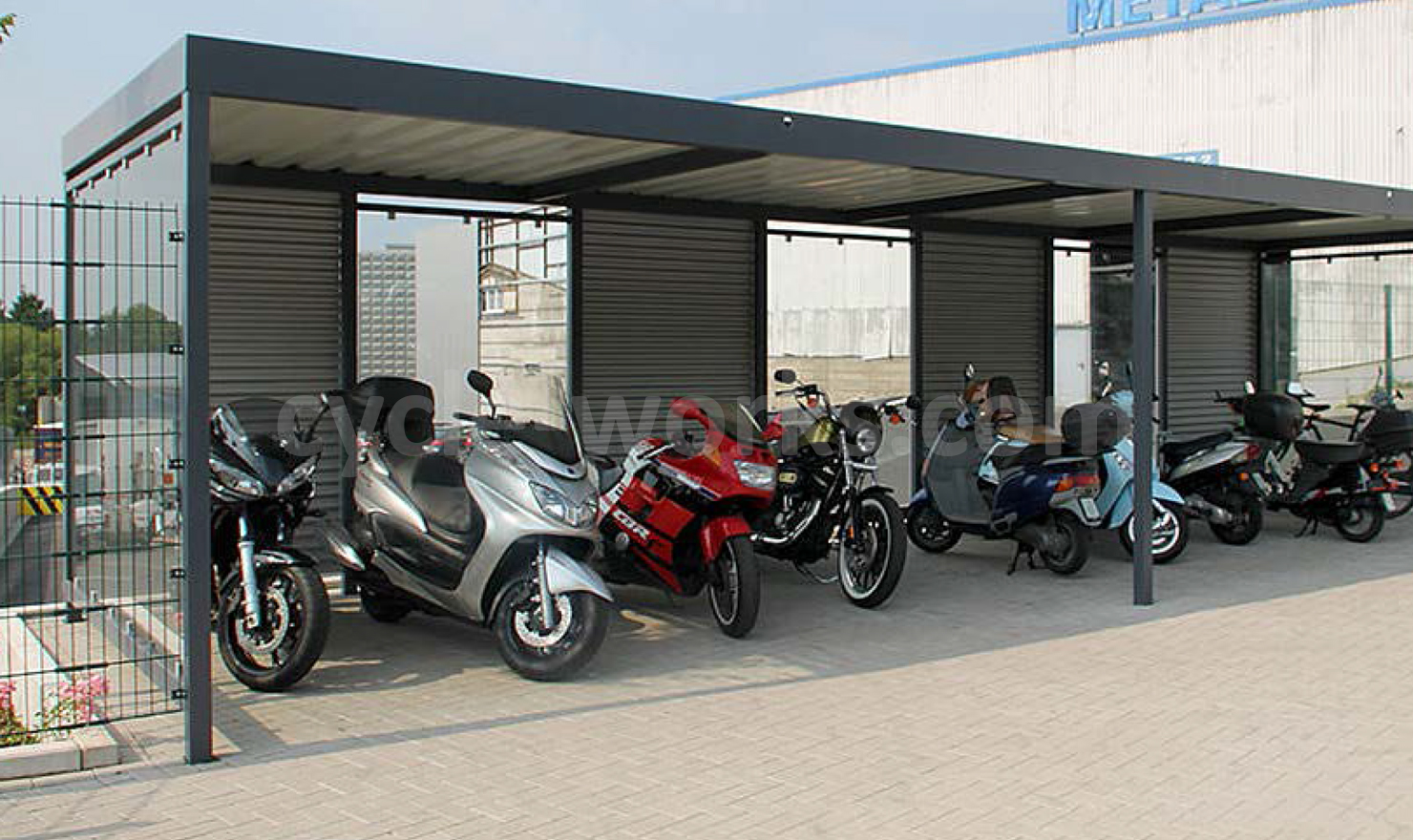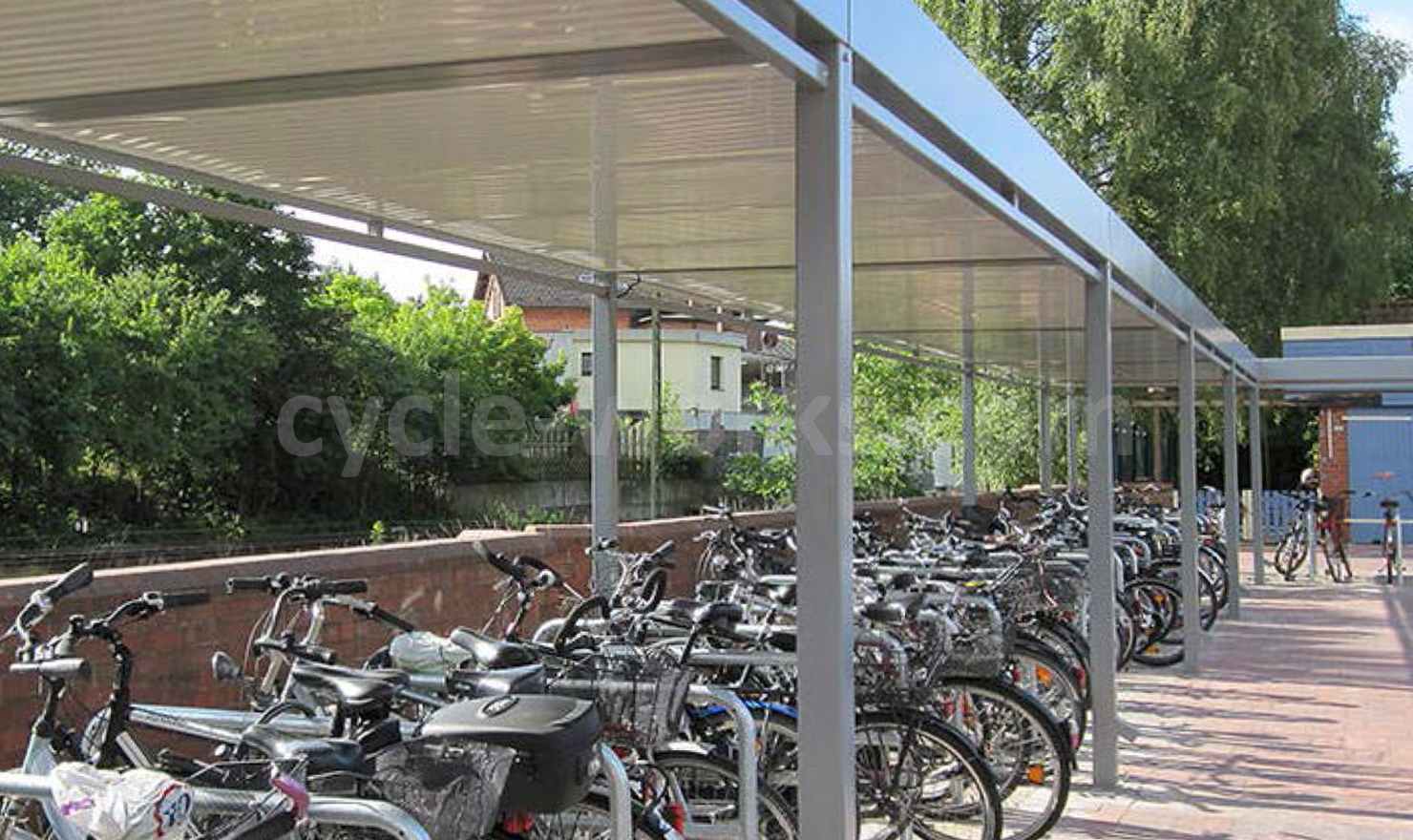 The canopy system of the Ribble Bike Shelter offers versatility and functionality. Thanks to its hot-dip galvanised steel structure, they are not only designed for high durability, but also for demanding working environments.
The flat roof is made of weatherproof corrugated iron with an integrated rain drain, which leads the rainwater through a frame construction. With the help of water channels, this is derived close to ground level. The design of the supporting posts and the choice of the optional side elements, such as, for example, corrugated sheet metal walls, can be adapted to the respective requirements.
The Ribble Bike Shelter can be easily clad in a wide range of materials including corrugated metal, glass, wood, mesh and PETg UV2. It can also be fitted with either swing or sliding gates to provide greater security.
---
Features & Benefits
Modern modular design.

Galvanised and powder coated steel construction.

Clad in a wide range of materials.

Capacity – rows can be as long as required.

Ideal for our high capacity 2-tier bike racks.

Available with either a single double sided access.

Doors can be added for extra security.

Integrated drainage.
To download the Ribble Bike Shelter product sheet, click here.
Pricing
Quotes are based on your bespoke specification, location and the quantity required.
Please contact us for a quotation, call 02392 81 55 55 or email sales@cycle-works.com.
Delivery
Current lead time is 6-8 weeks from receipt of your written purchase order. Extra time may be needed if extensive customisation is required.