Kent Bike Rack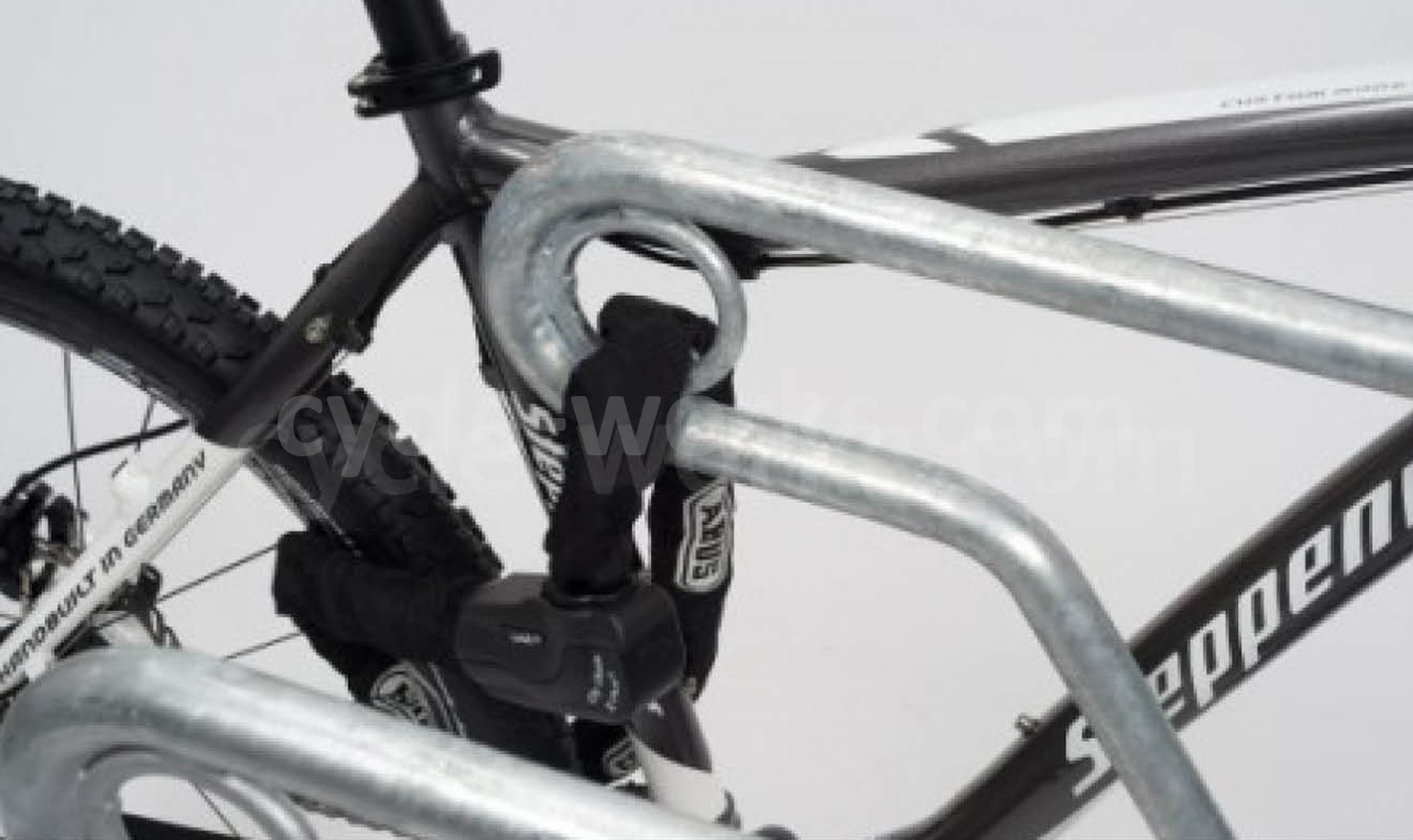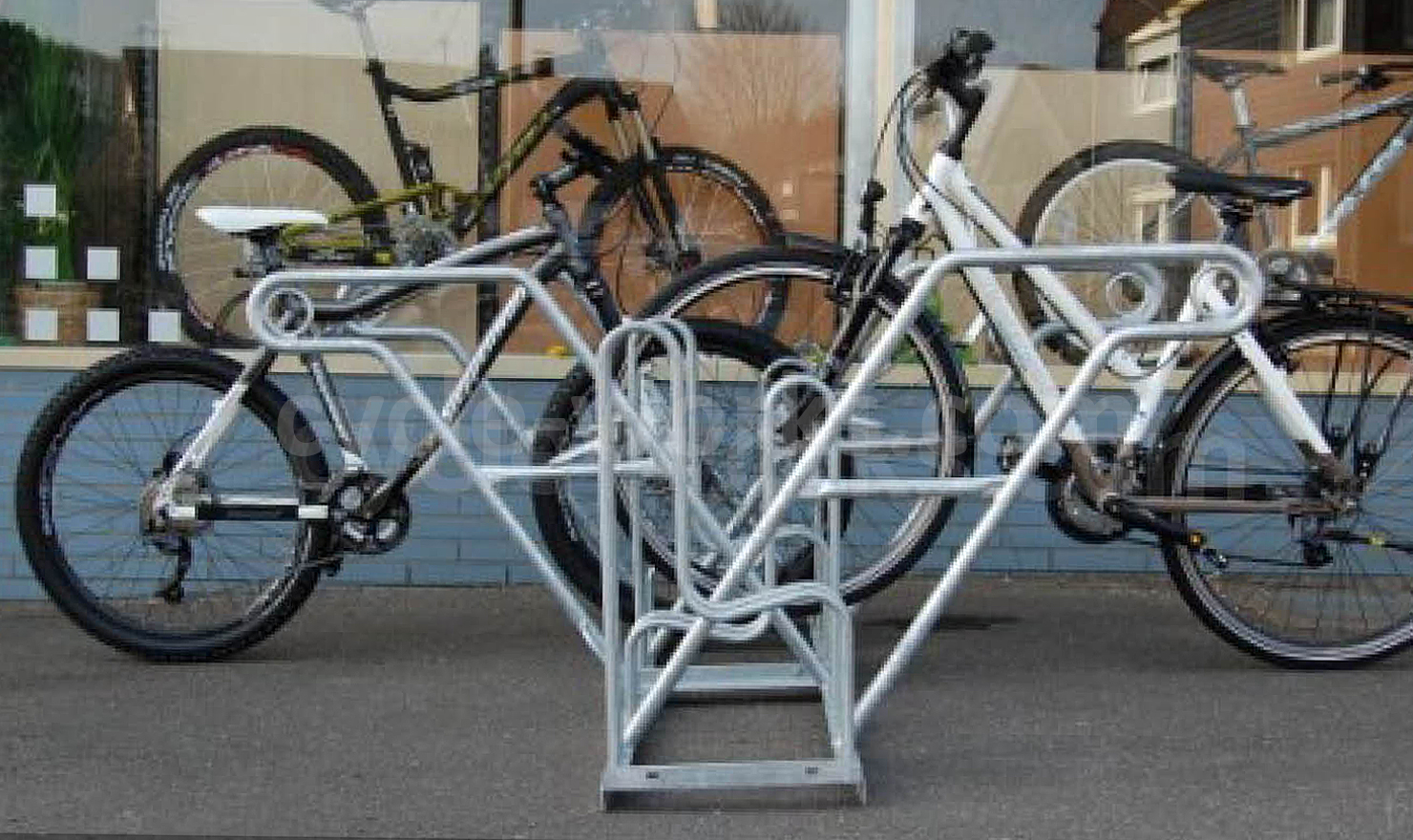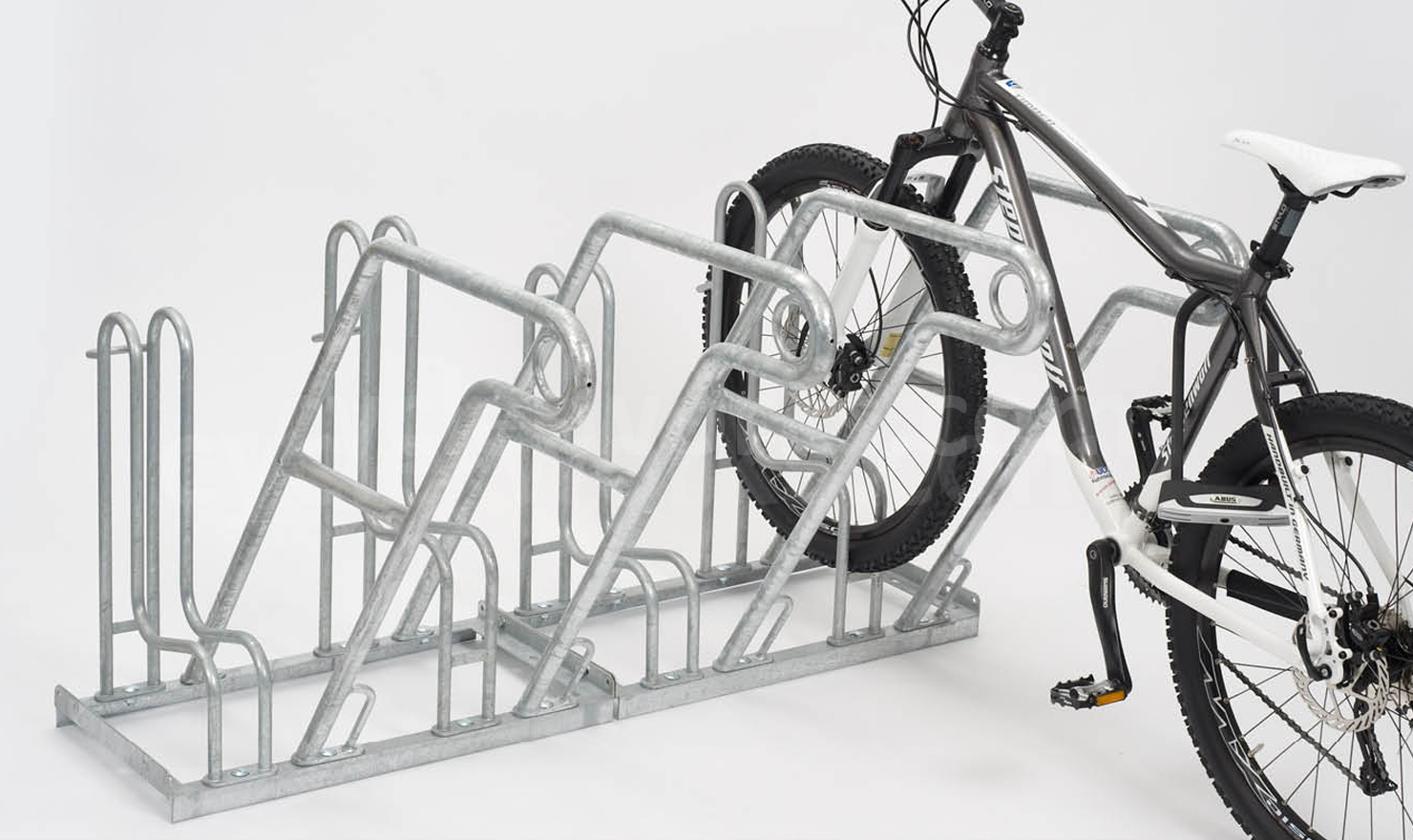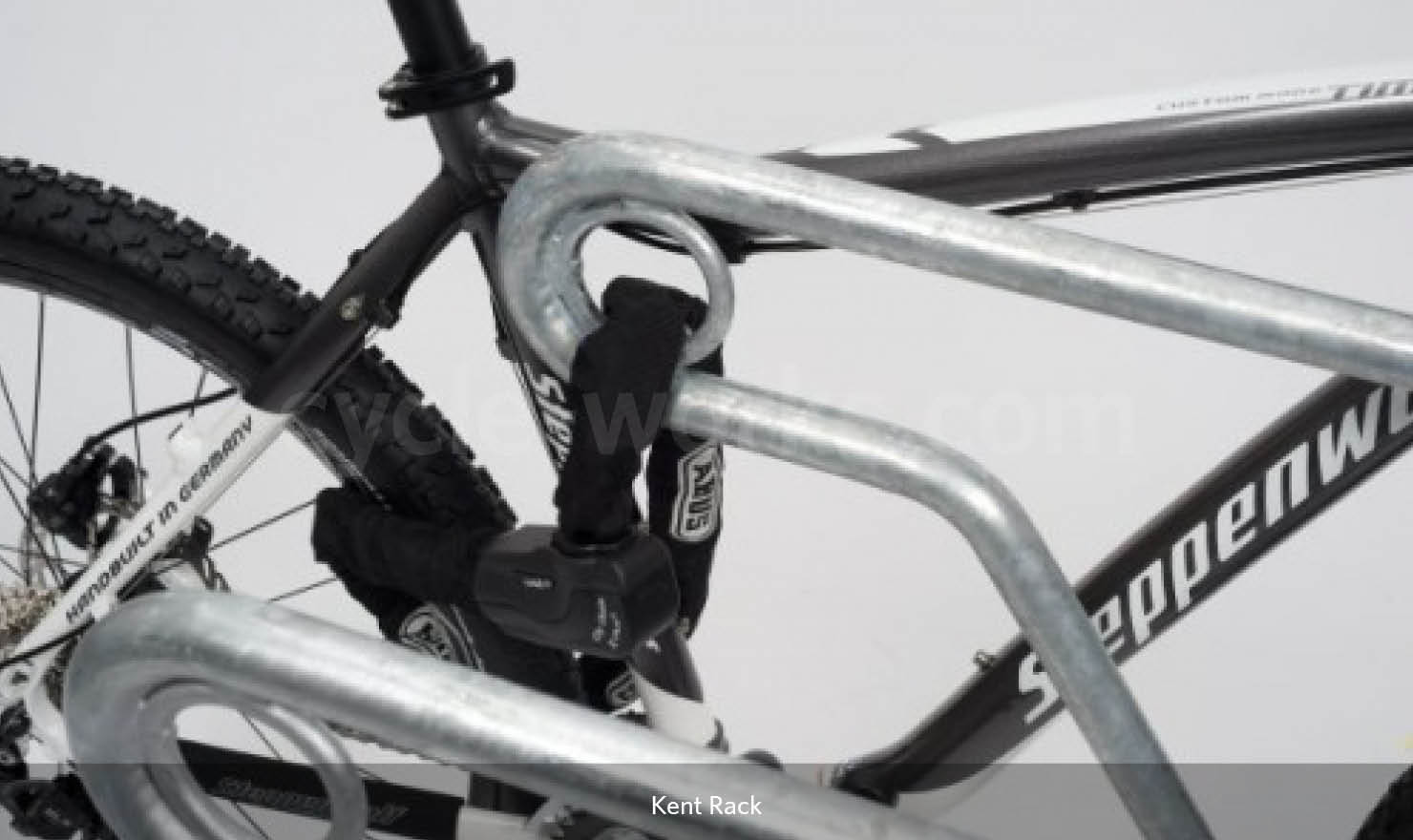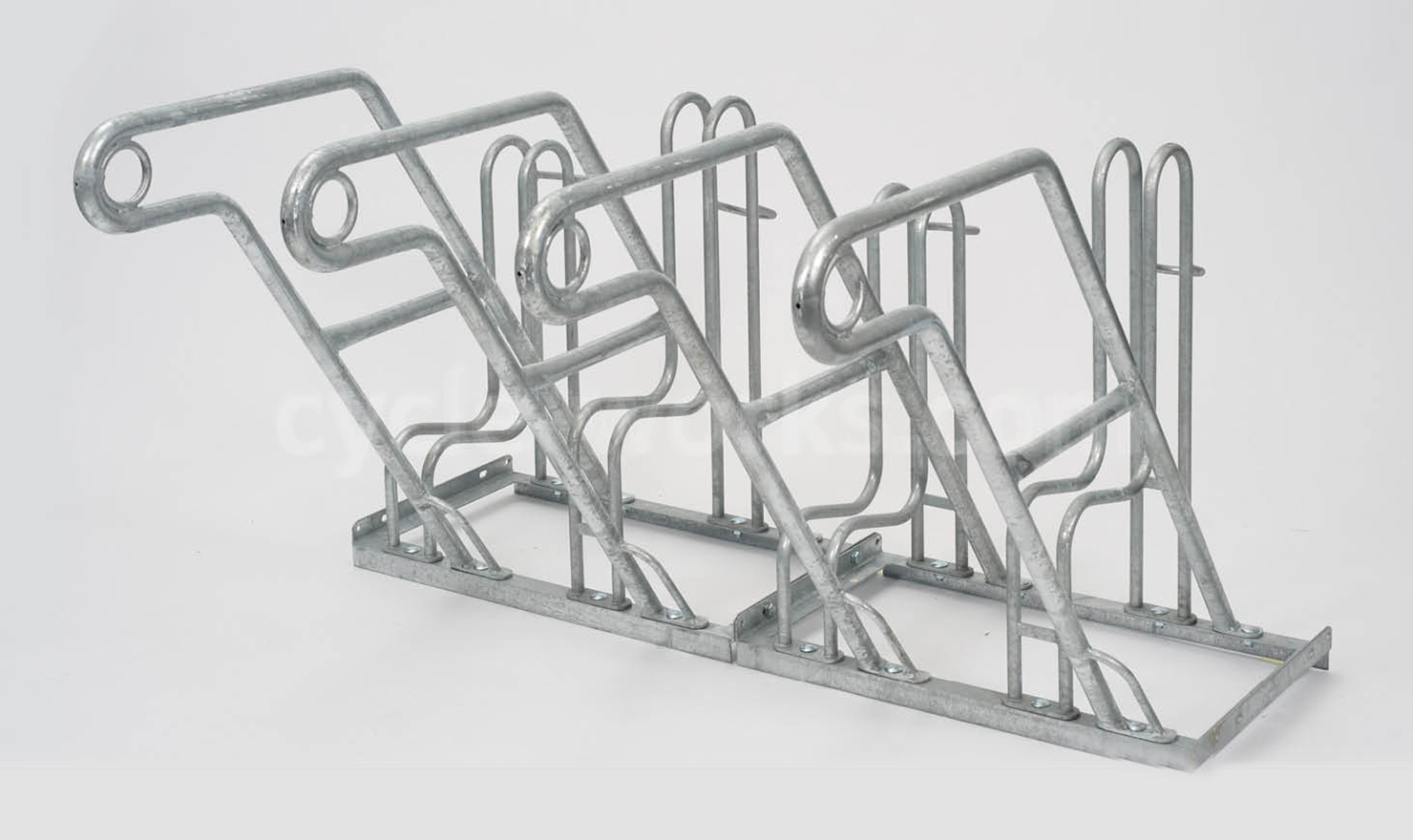 The Kent Bike Rack is a modern cycle parking system that offers high density and ease of use.
The front wheel of the bike is protected from damage by its surrounding framework.
Both the front wheel and the back wheel of the bike can be easily secured through the framework and an integrated eye loop at the rear of the rack.
The frame has been designed to accommodate tyre widths of up to 55mm.
---
Features & Benefits
Securely holds the bike upright

Incorporates a convenient locking point

Hi-low-hi-low formation

Each bike has its own space

No damaged paintwork

Quick and easy to install

Units can be different sizes

Easy to relocate

No expensive groundworks
To download the Kent Bike Rack product sheet, click here.
Pricing
Kent Bike Racks are extremely economic units to install. Quotes are based on your bespoke specification, location and the quantity required.
Please contact us for a quotation, call 02392 81 55 55 or email sales@cycle-works.com.
---
Delivery
Current lead time is 6-8 weeks from receipt of your written purchase order. Extra time may be needed if extensive customisation is required.