Channel Rack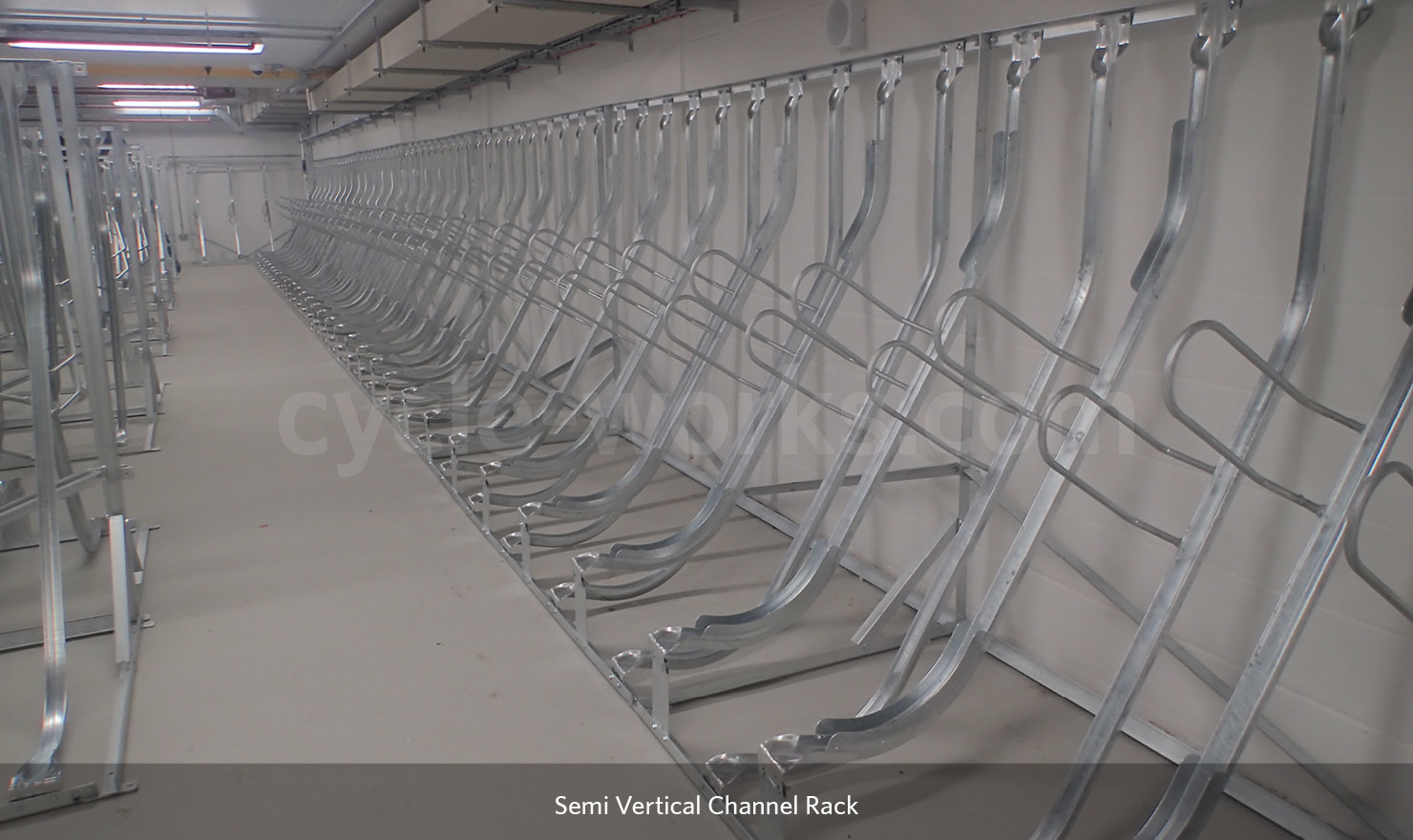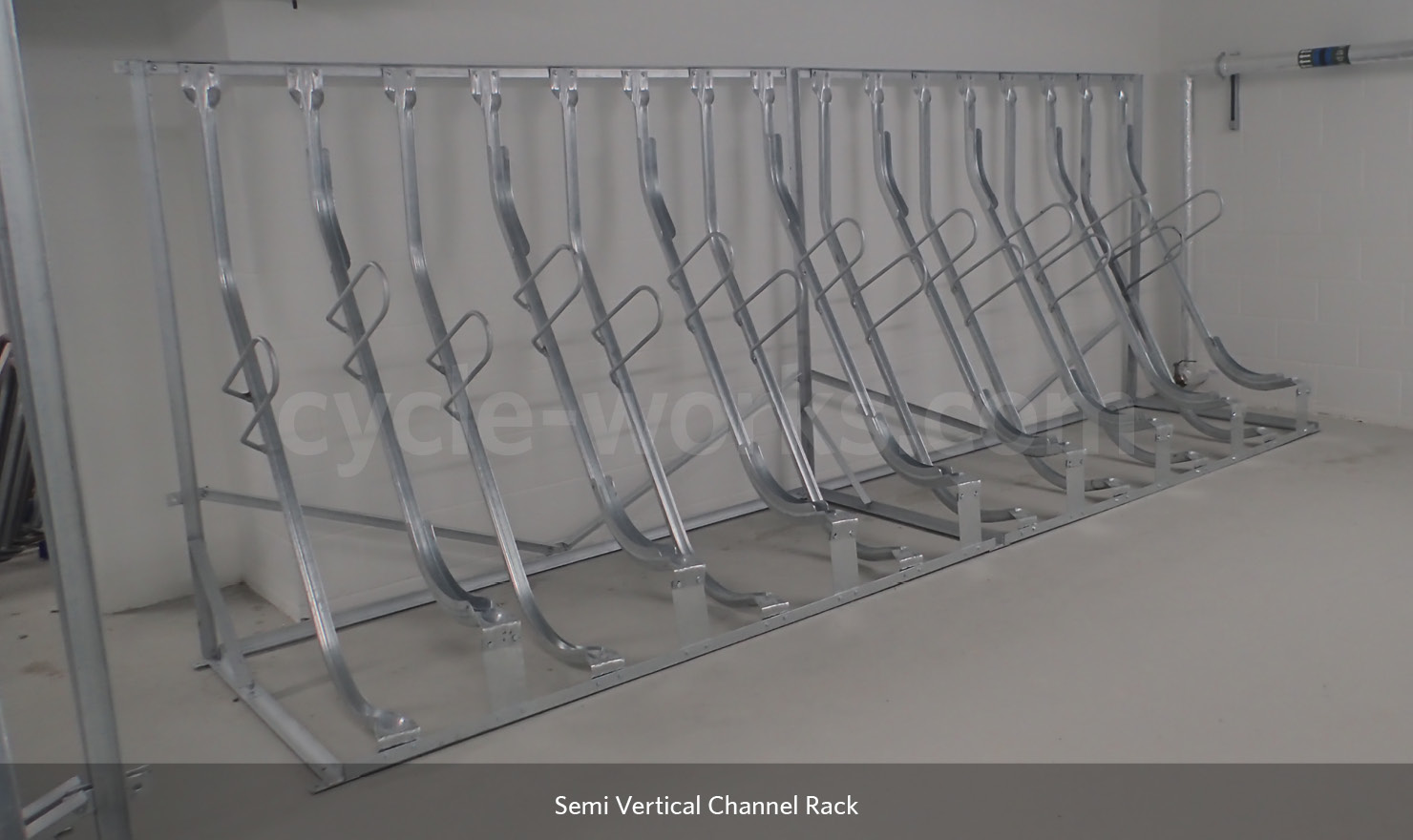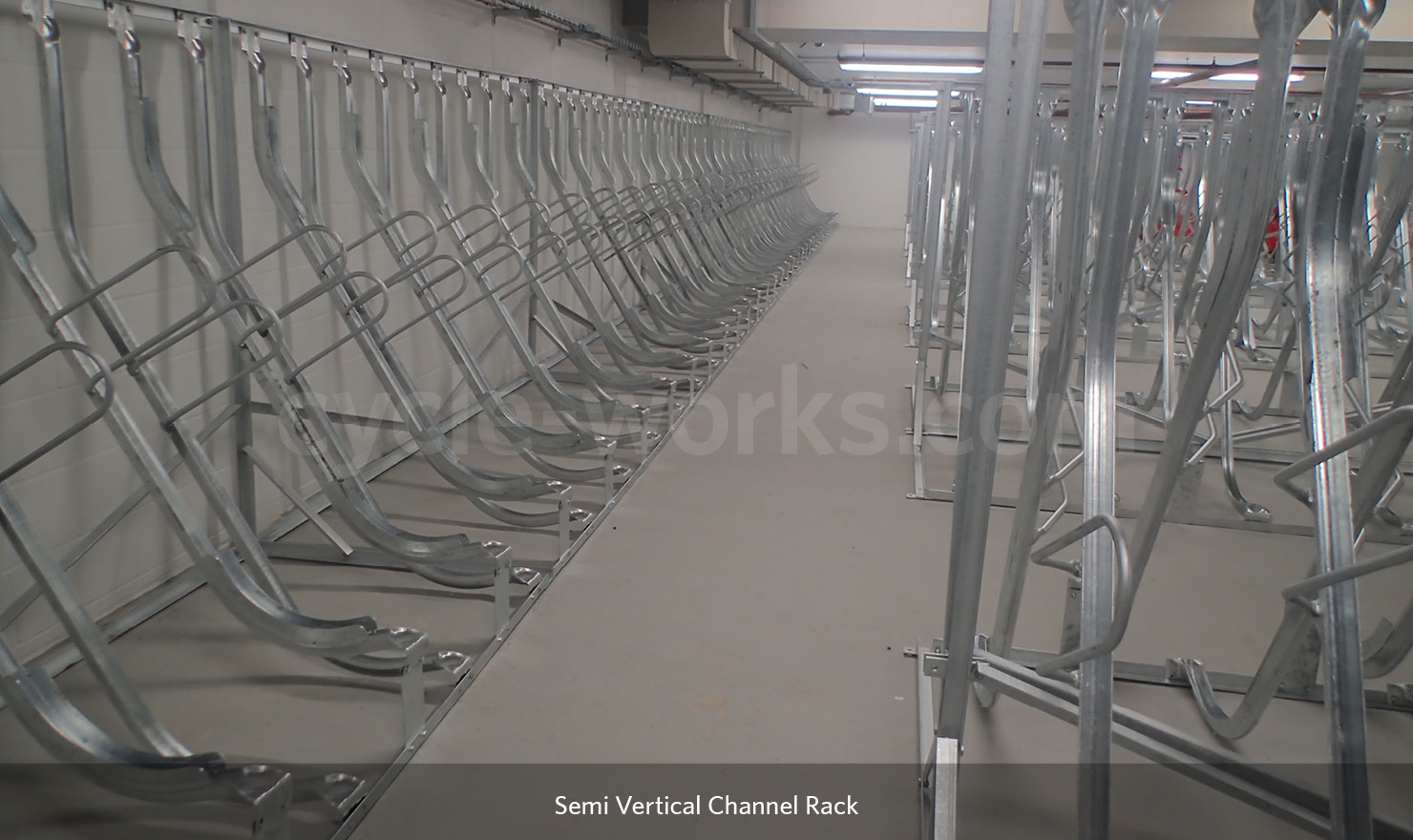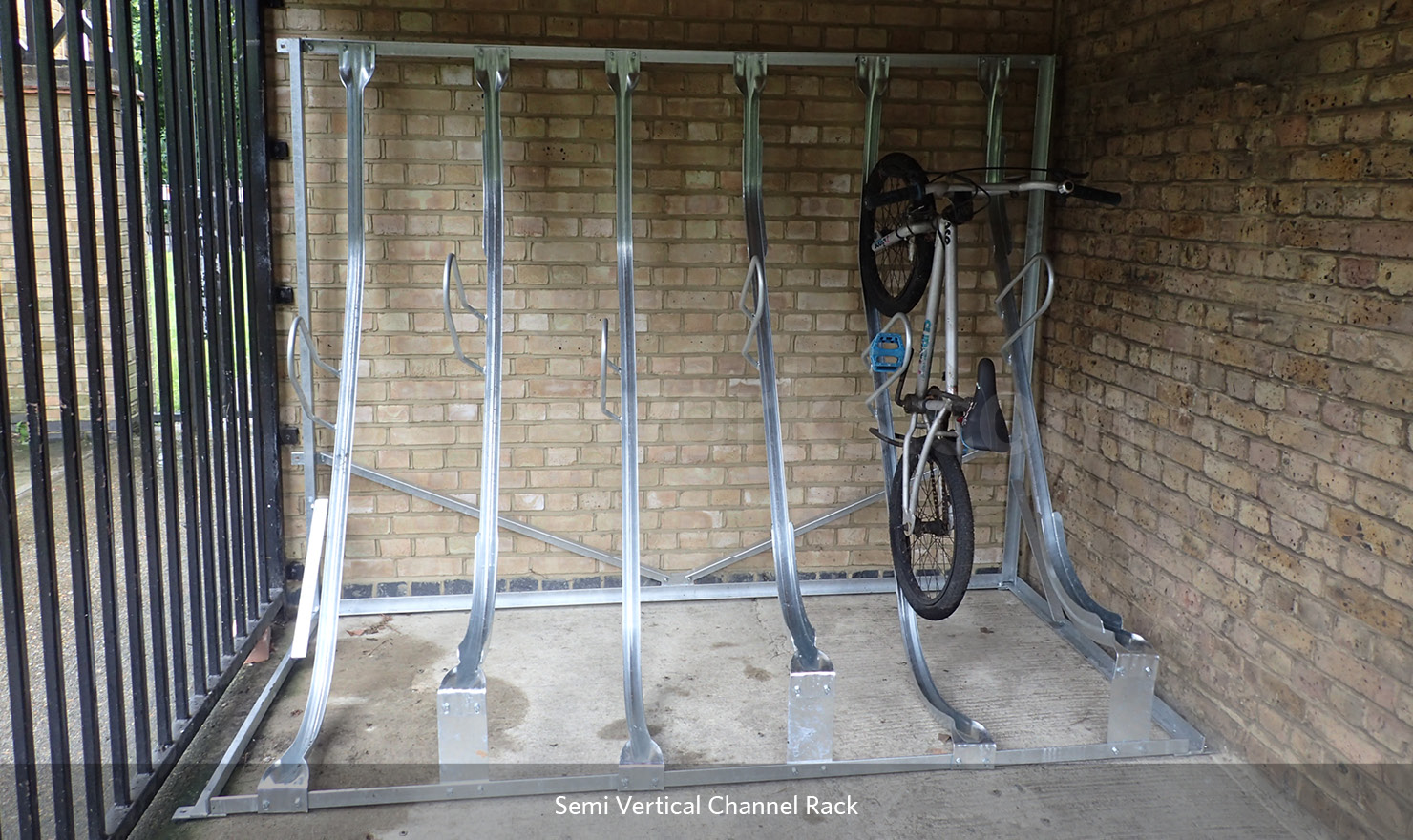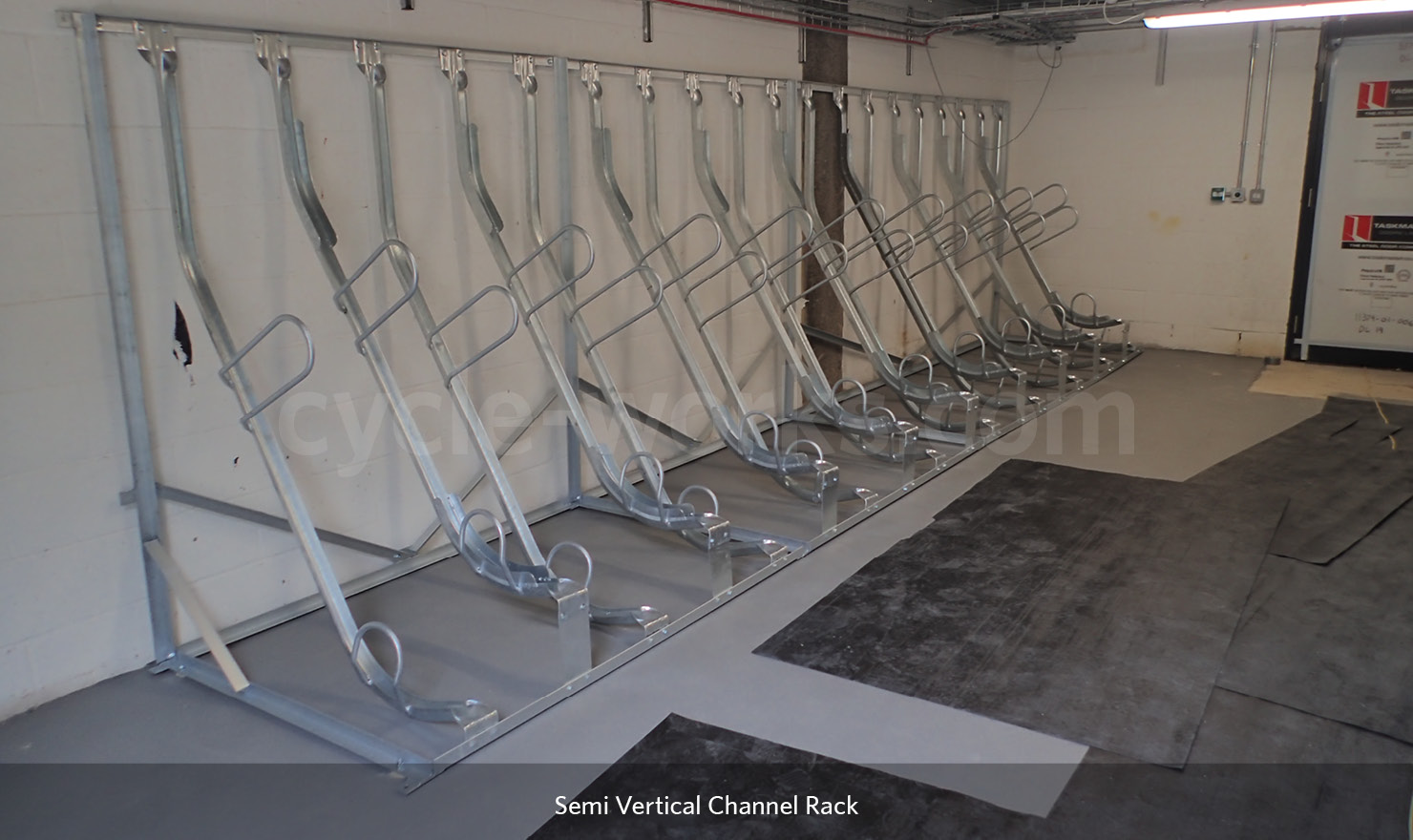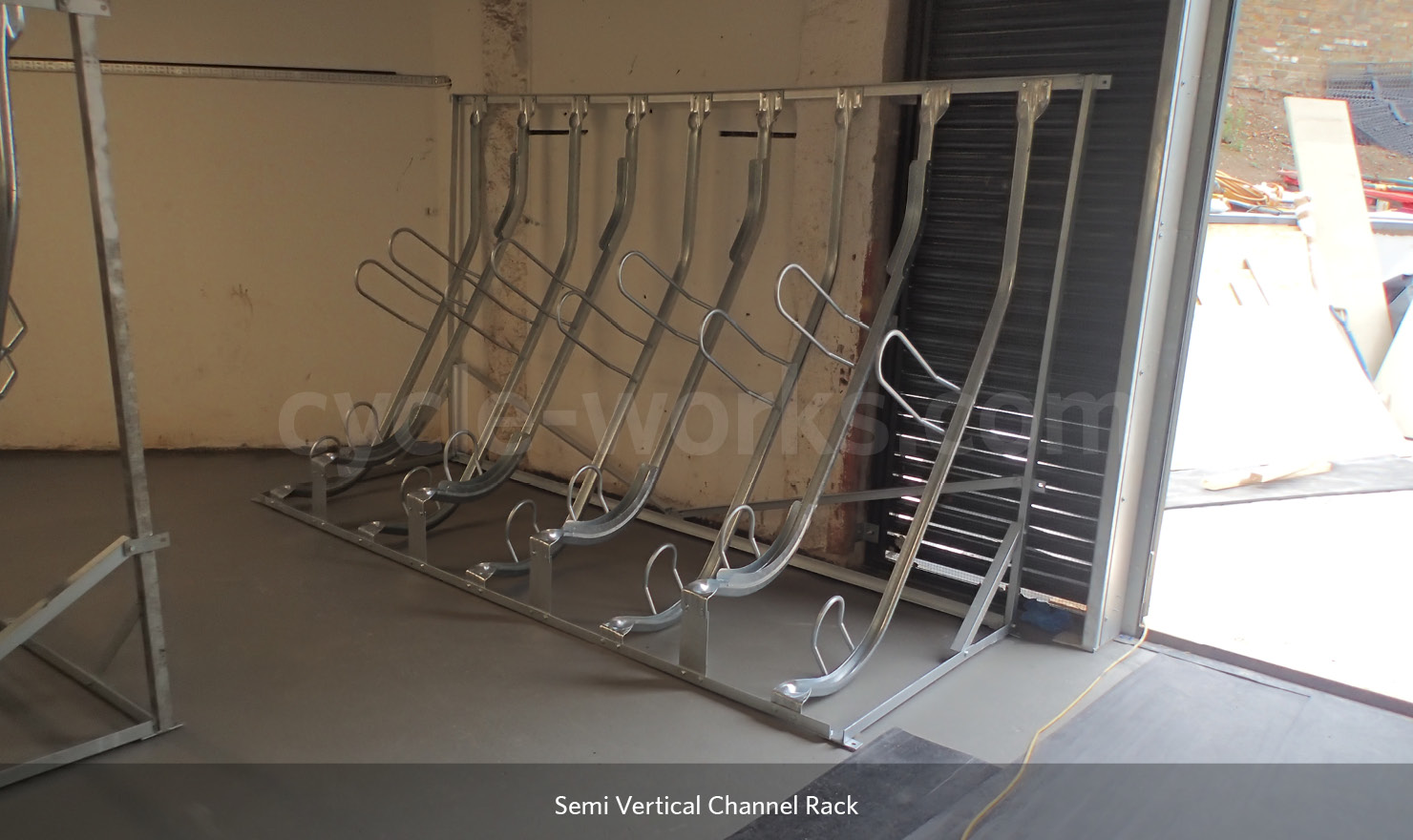 The Channel is a price sensitive method of parking bicycles angled up off the floor to reduce the overall footprint. The rack has an integrated locking bar for each parked bicycle and flared sections to hold the front and back wheels. The racks is self supporting, making installation and relocation an easy and quick job.
The flared channel accommodates all types of bicycles, from racing bikes to mountain bikes and cycles with extra wide tyres.
The rack is manufactured from RHS sectional solid steel tube and rolled steel angle and all steelwork is fully hot dipped galvanised to ISO1461.
The Channel rack is also available with 1 or 2 locking points, so the front wheel and frame and the rear wheel and frame can be locked independently.
Two locking points is a key requirement for Code for sustainable homes and BREEAM.
We recommend having the center distance as wide as your site allows. The minimum possible center distance is 305mm, but this is very close and makes the operation very difficult. We advise a 400mm center distance where possible, this is the best compromise between a high density and being comfortable to use.
We recommend a minimum walk way in front of the racks of 1.5m.
Rack size: 1830mm x 1150mm
Please contact us for a quotation.