Portsdown Bicycle Rack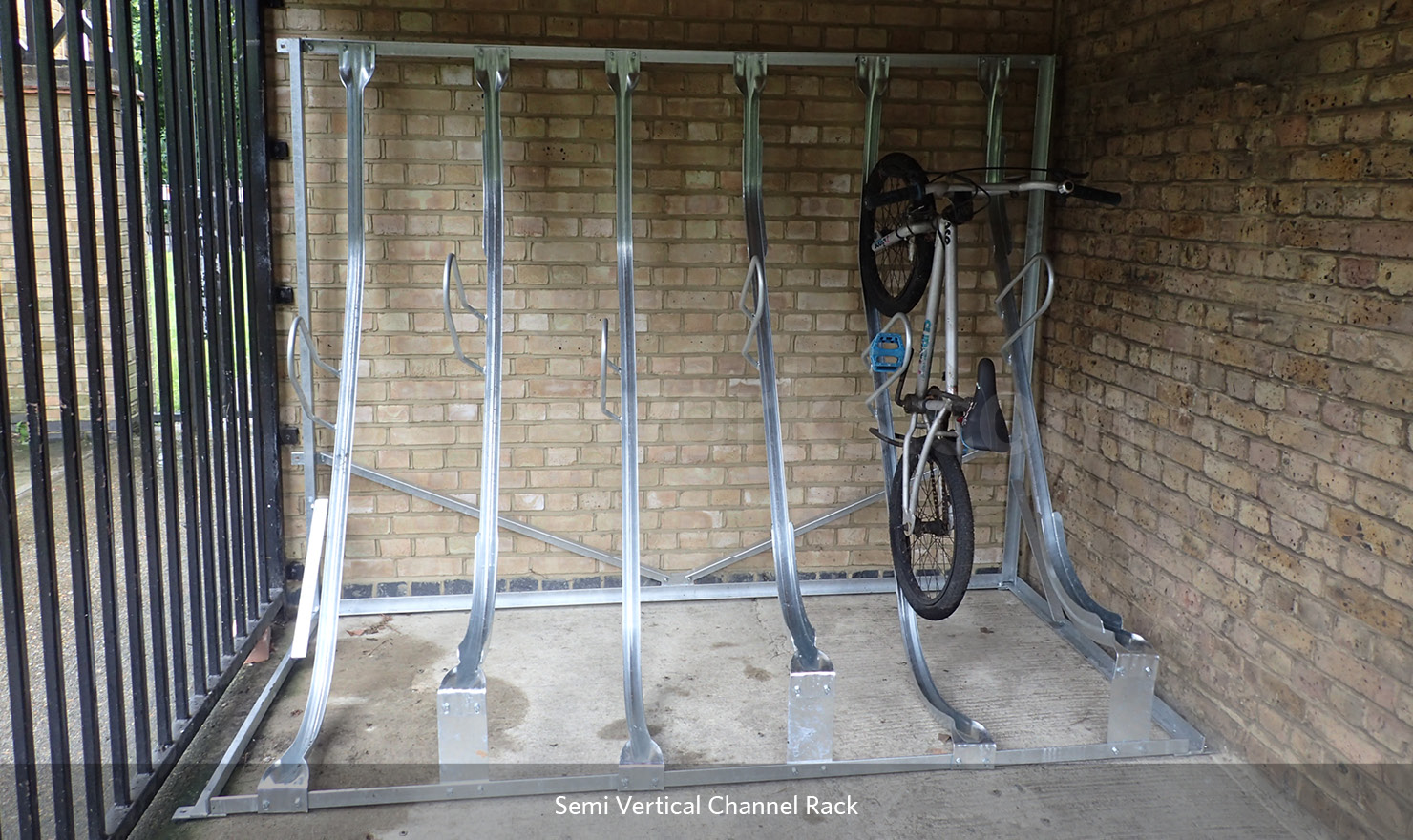 The Portsdown is a cost-effective method of parking bicycles. It reduces the overall footprint by parking the bike in a semi-vertical position. The rack has an integrated locking bar for each parked bicycle. The racks are self-supporting, making installation and relocation an easy and quick job.
---
Features and Benefits
The rack is manufactured from RHS sectional solid steel tube and rolled steel angle and all steelwork is fully hot dipped galvanised to ISO1461.

With integral locking point, 

so the frame can be locked securely.

Channel cutout holds the wheels.
Technical Information
We recommend having the centre distance as wide as your site allows. The minimum possible center distance is 305mm, but this is very close and makes the operation very difficult. We advise a 400mm distance where possible, this is the best compromise between a high density and comfortable to use.
We recommend a minimum walkway in front of the racks of 1.5m.
Rack size: 1784mm x 1100mm
Pricing
Quotes are based on your bespoke specification, location and the quantity required.
Please contact us for a quotation, call 02392 81 55 55 or email sales@cycle-works.com.
---
Delivery
Current lead time is 6-8 weeks from receipt of your written purchase order. Extra time may be needed if extensive customisation is required.