2-Tier Racks and Sheffield Stands for Paradise Birmingham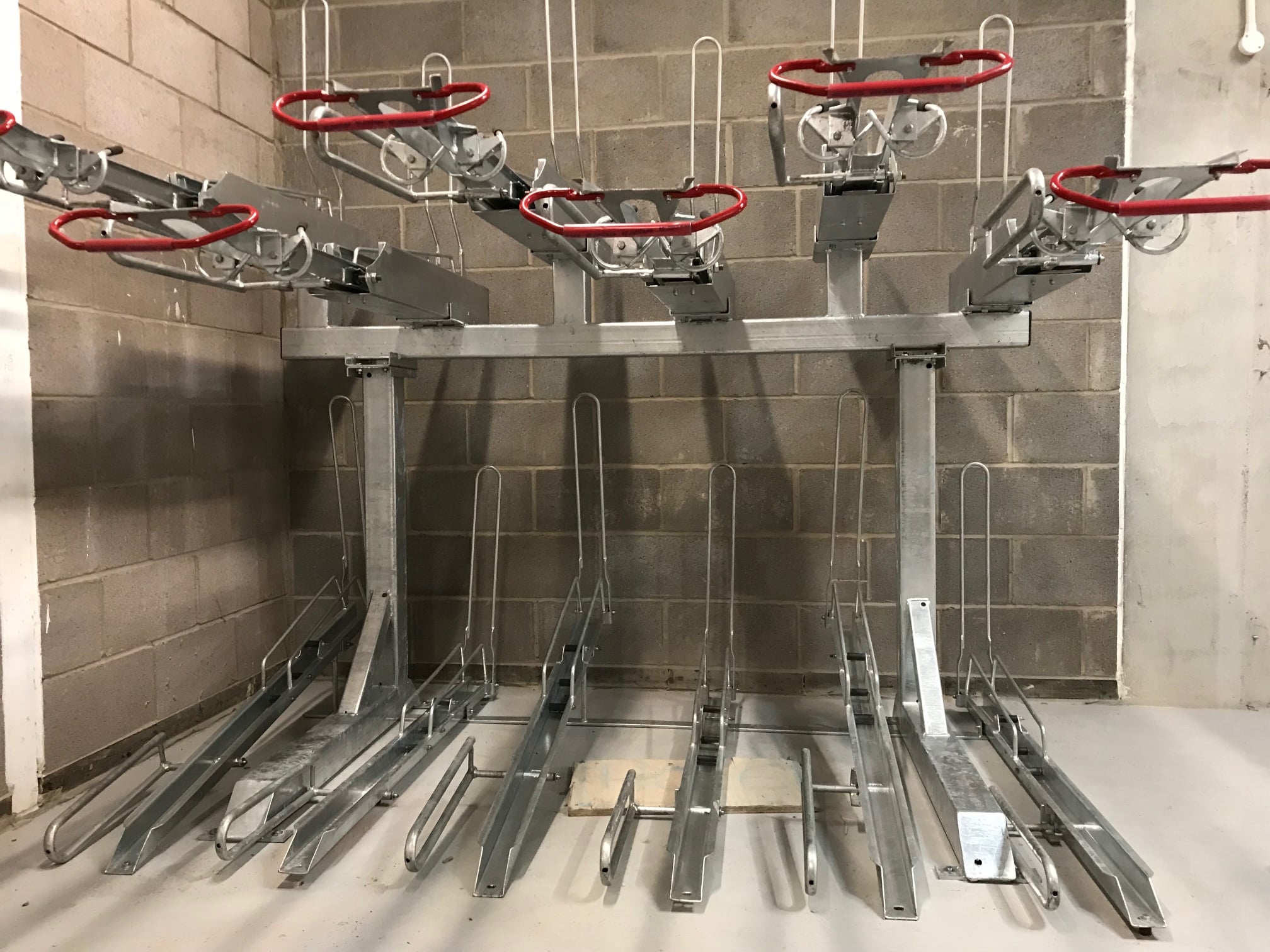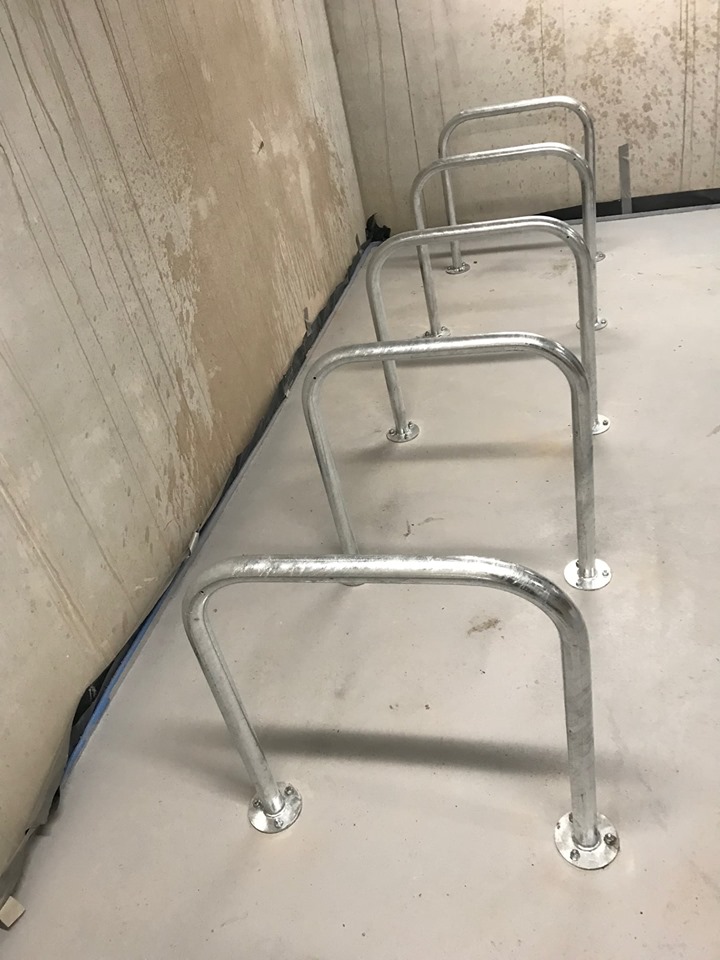 Cycle-Works recently installed 48 lockable bike spaces for One Chamberlain Square, Paradise Birmingham for BAM Construction.
The site could accommodate 24 Josta® 2-tier racks, as well as a further 24 bike spaces on 12 Sheffield Stands.
Josta® 2-tier Racks are ideal for underground of basement storage as they double the amount of available spaces. The racks are safe and easy to use, mainly due to the big low handles and the special gripping mechanism. This mechanism stops the bike from rolling back and injuring the user – a unique patented safety feature that is particularly important for heavy bikes.
The racks are also designed for a long tough life of constant heavy use, with minimum maintenance.
Looking for another sector