More Velo-Safe Cycle Lockers Installed at the Tower Hamlets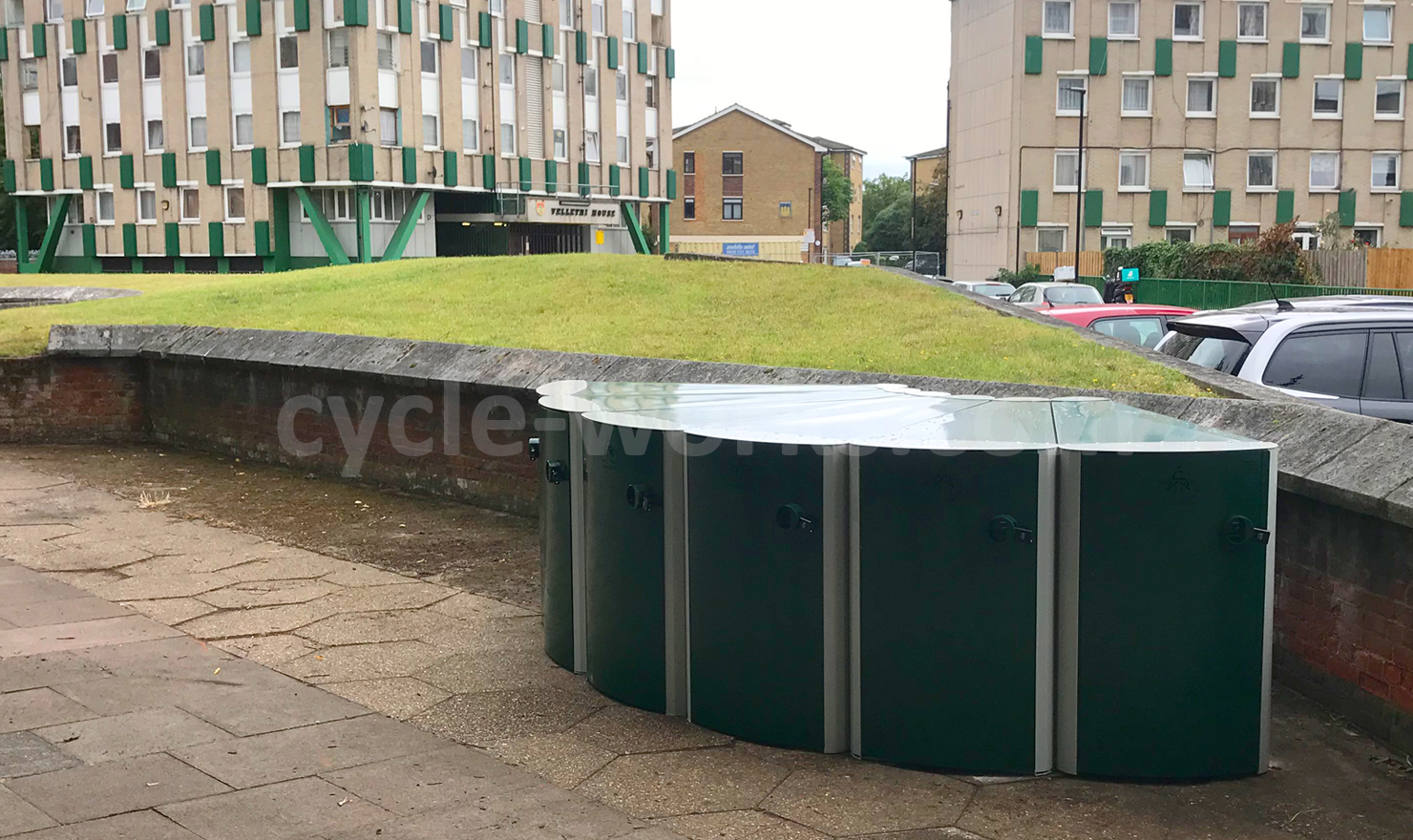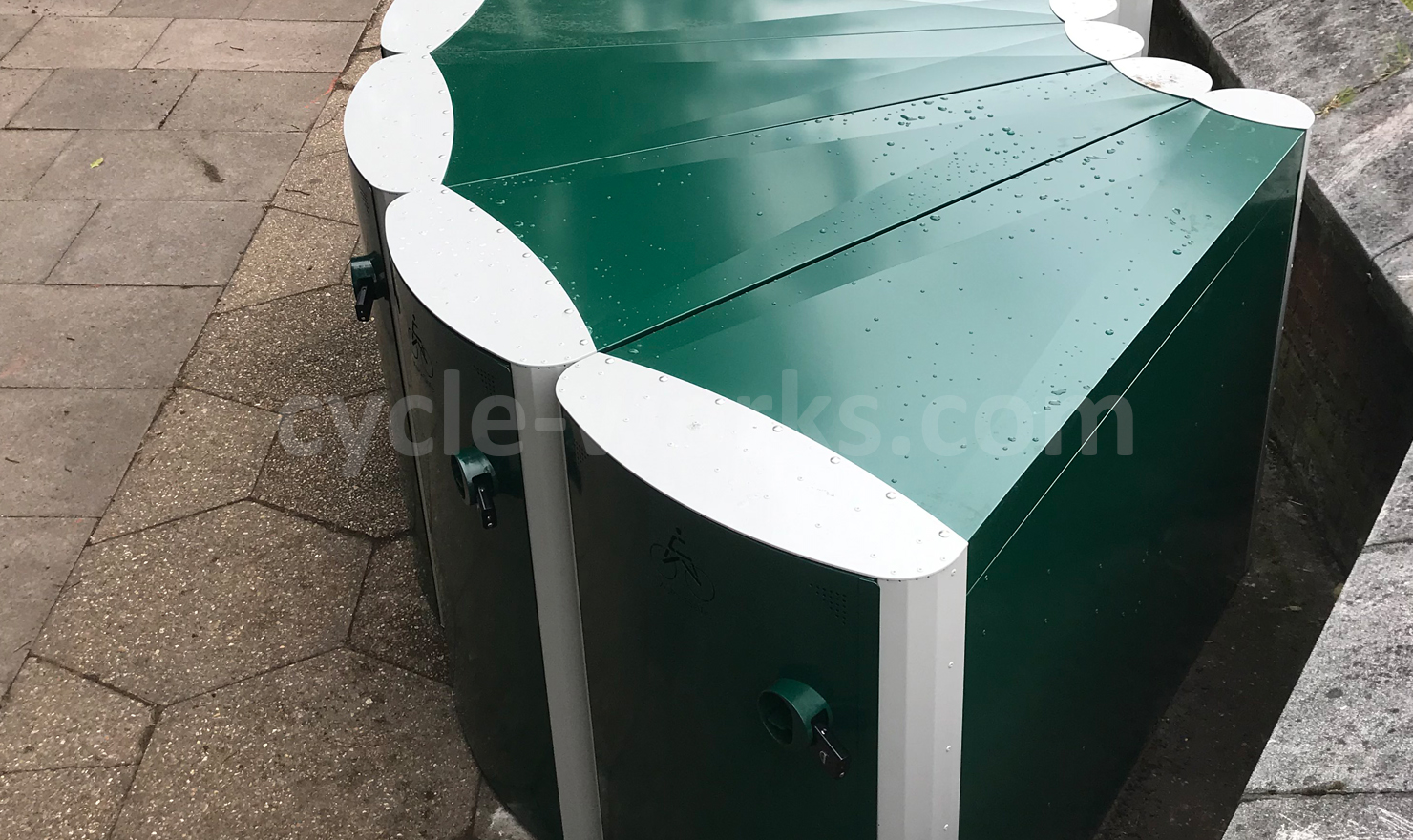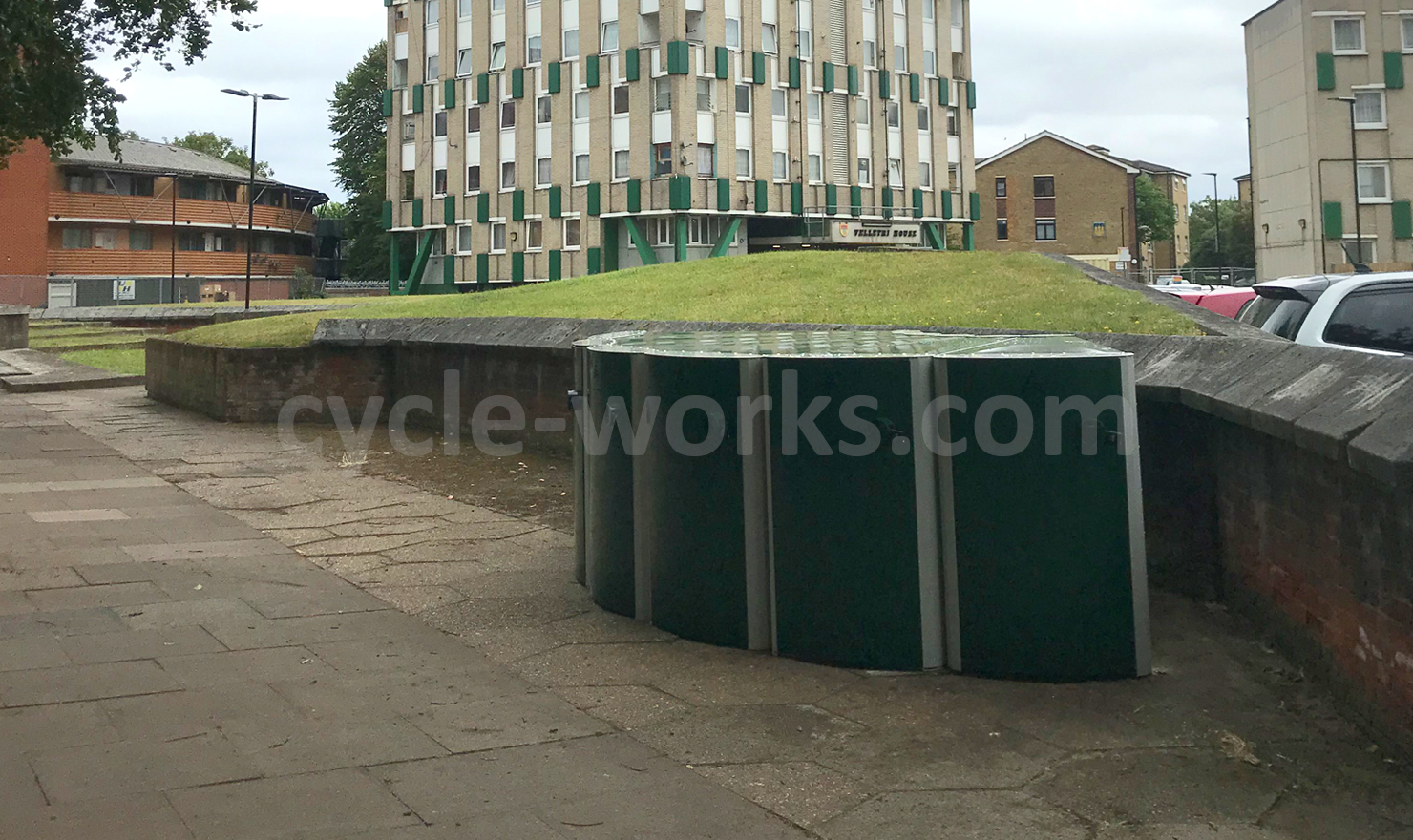 Following the continued success of

Tower Hamlets Council

's residential cycle locker programme, Cycle-Works have installed a further 12 Velo-Safe cycle lockers across two sites.
A further six

Velo-Safe lockers

were installed in Mace Street (E2 0RG), and another six in Roman Road (E2 0QY). Having lockers at street level saves residents the hassle of manoeuvring their bikes up and down what can be several floors. The lockers were customised with a dark green powder coated finish.
---
The Benefits of Velo-Safe Lockers
Sold Secure and

Secured By Design

approved, Velo-Safe lockers are highly secure and are built to withstand a thief's attempts to gain access. They are available with a variety of locking mechanisms. These space-efficient lockers can be arranged in many different layouts, which can often be decided on-site and implemented by our experienced installation team.
---
Do You Need Residential Cycle Parking?
If you would like to request on-street or residential cycle parking or find out about existing facilities, please email

cycling@towerhamlets.gov.uk

.
Looking for another sector