New lockable compound at Royal Surrey Hospital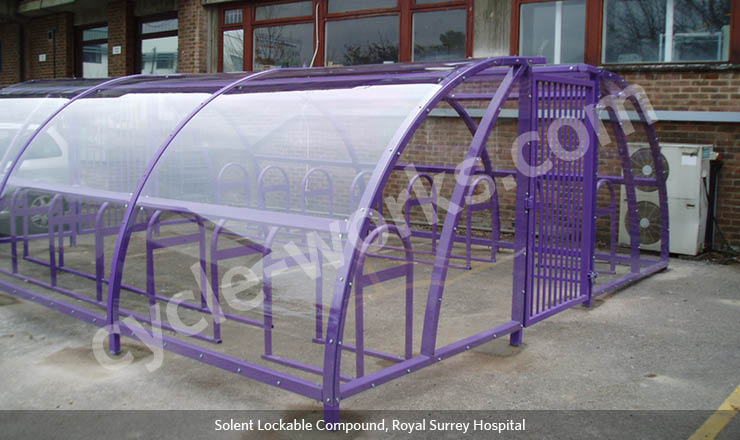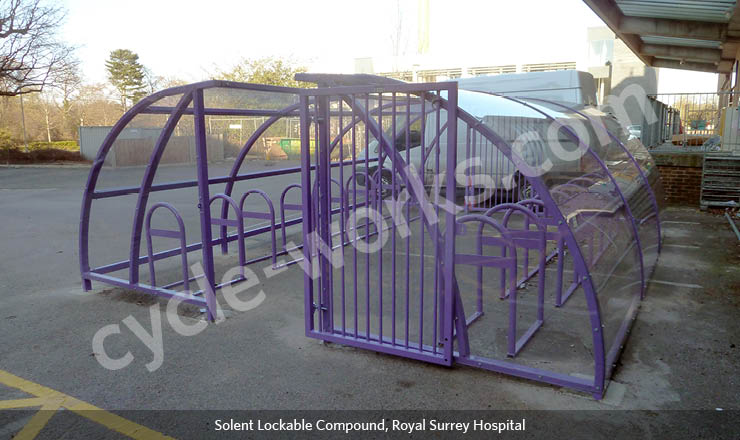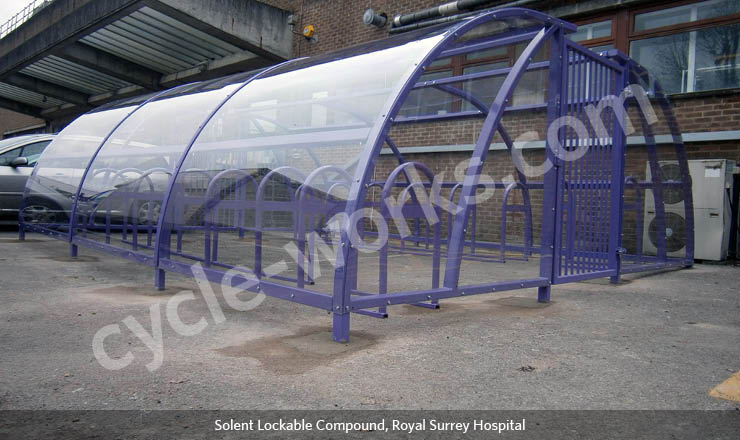 Cycle-Works have just completed the installation of  a secure Solent compound for 32 bike parking spaces at the Royal Surrey Hospital in Guildford, Surrey.
The compound complements the large number of Velo-Safe lockers that are already in place on the site.
Again, the distinctive colour theme is continued with the shelters as with the Velo-Safes.
Solent Shelters and Rounded A Toast Racks
Looking for another sector