Josta Bike Wall Racks & Security Bars Installed at Ward Street, Guildford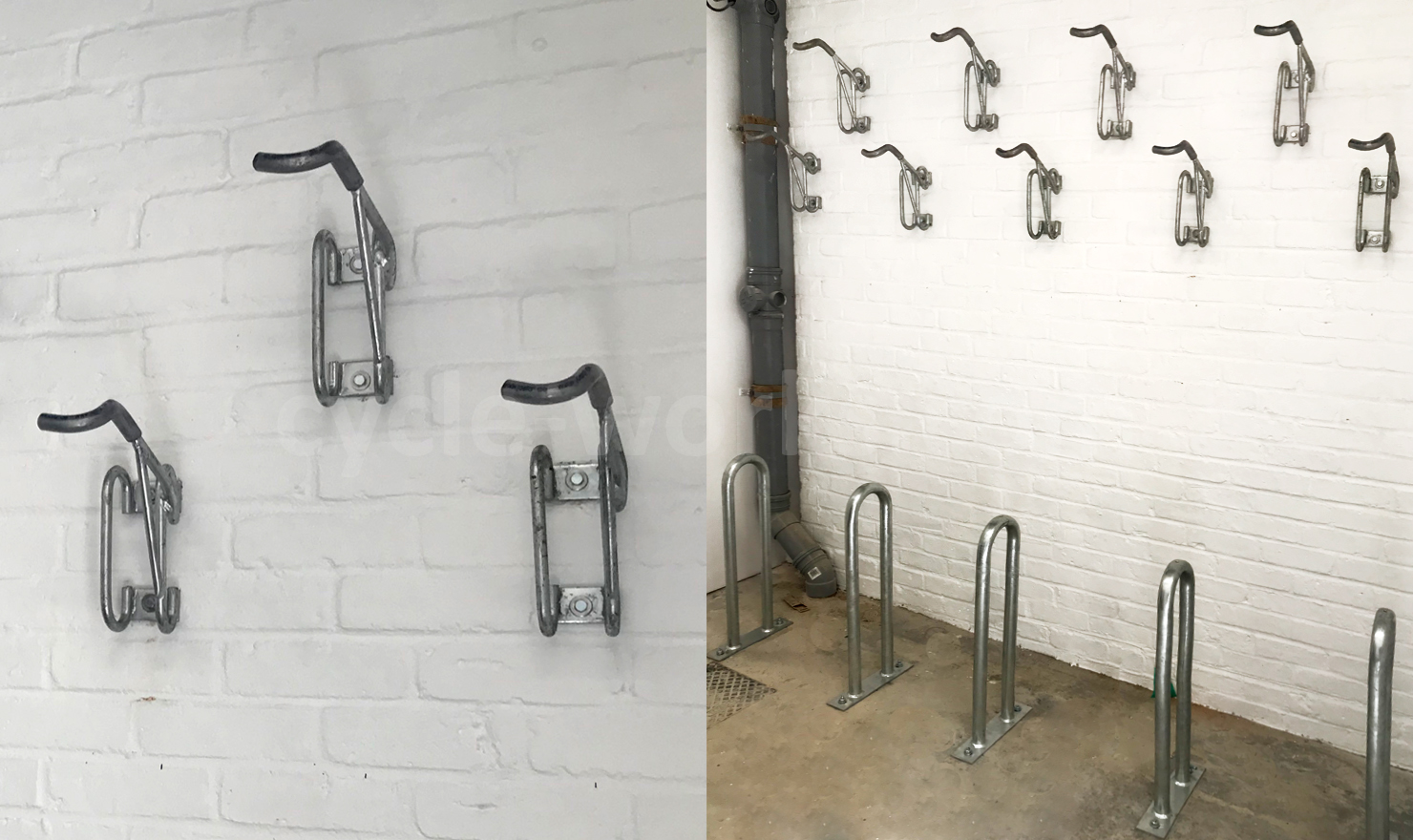 Cycle-Works supplied and installed Josta bike wall racks and security bars at a retail and office building in Ward Street, Guildford. The bike racks and bars provide secure cycle parking for building users.
---
Josta Wall Racks
Josta wall racks are mounted directly to the wall so that bikes can be stored vertically, saving floor space. The racks were installed in a high-low formation to prevent the handlebars from clashing and allow for greater storage capacity.
---
U-Shaped Security Bars
Alongside the racks, U-shaped security bars were mounted to the floor, providing a locking point for the bikes.
Looking for another sector