Josta® 2-Tier Rack Supplied & Installed for Private Residence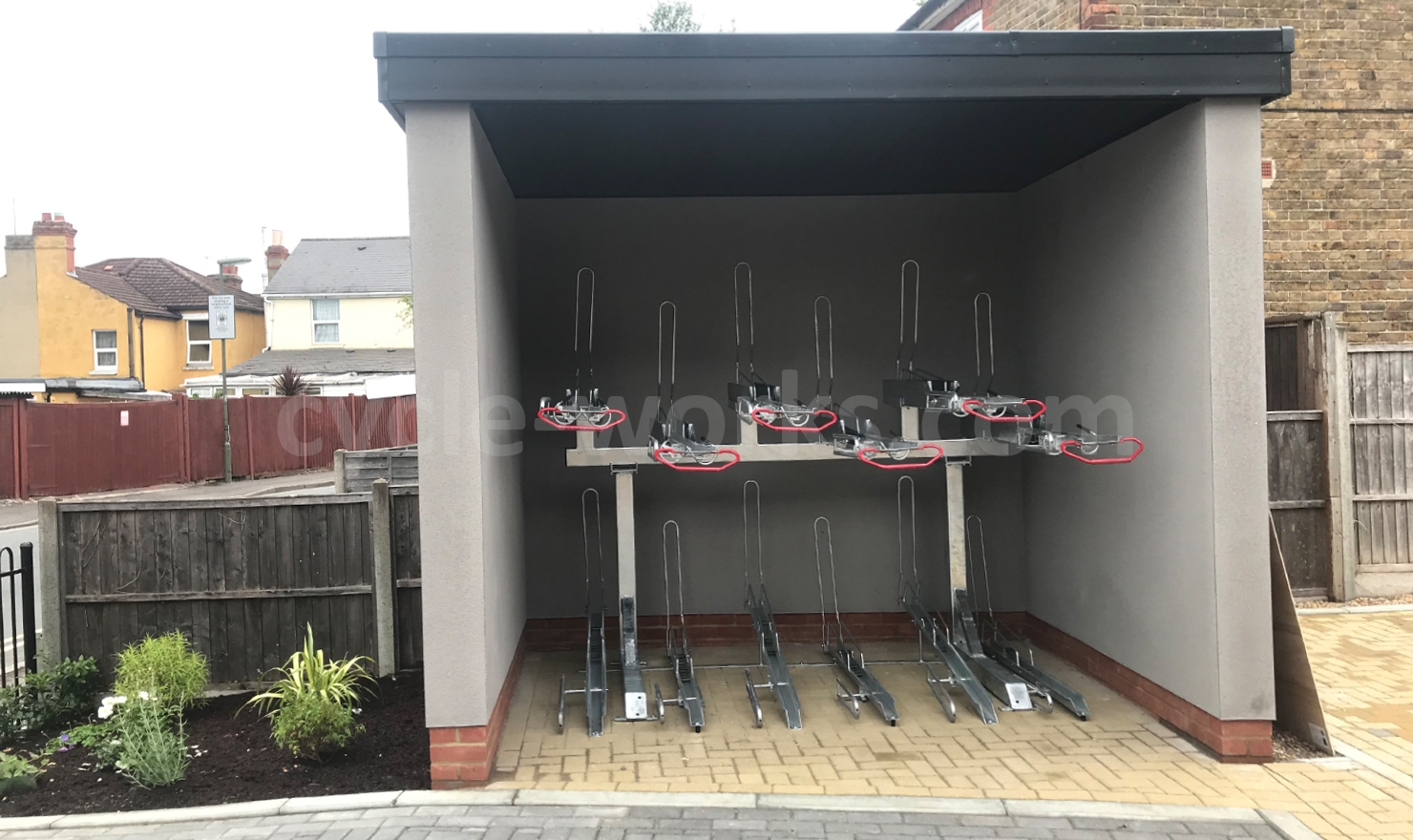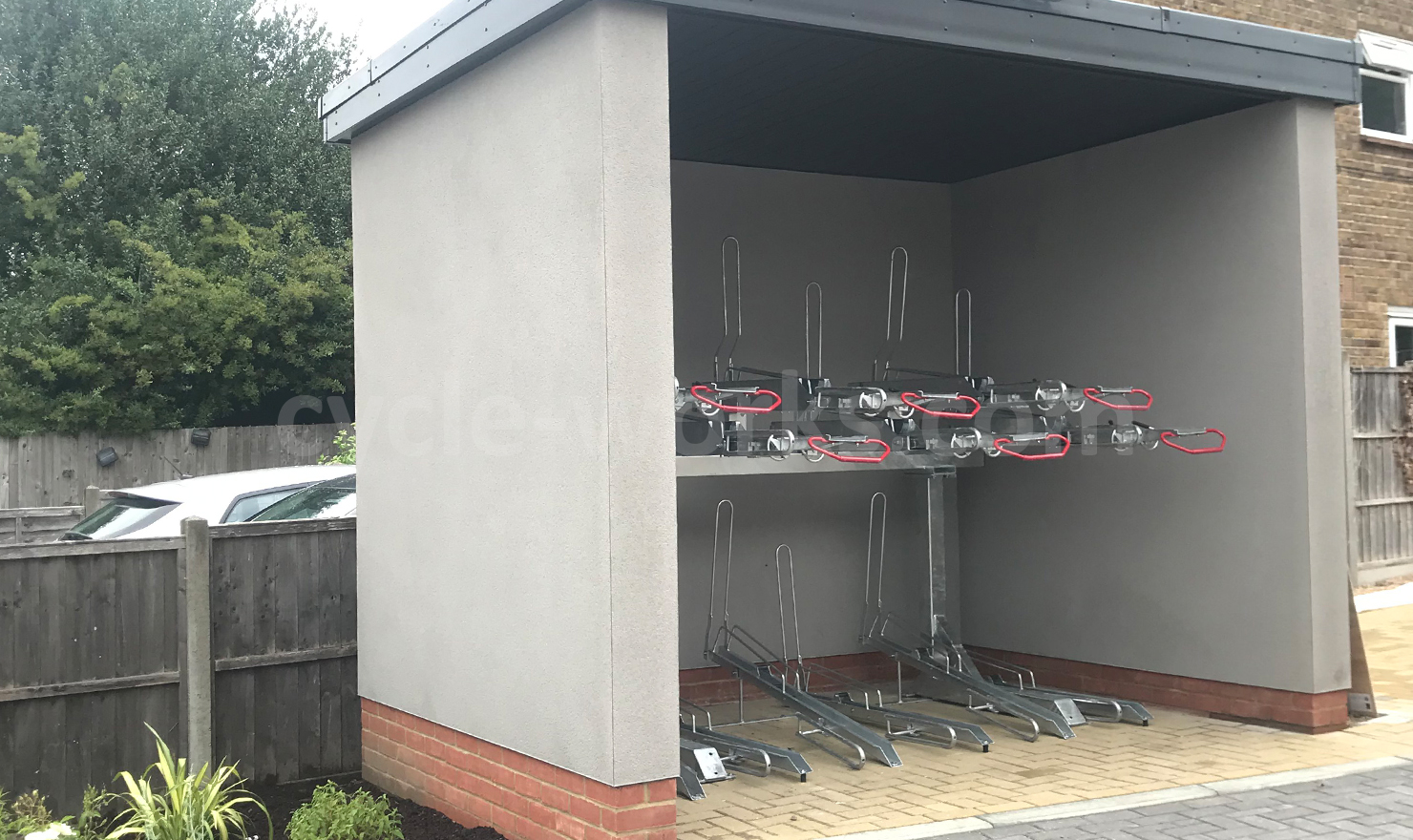 Cycle-Works supplied and installed a Josta® 2-Tier Rack for a private landlord in Woking. Designed to maximise the number of bikes in a limited space, the rack provides residents with 12 bike spaces. The newly built shelter is conveniently situated just outside their apartment block.
Josta® 2-Tier Cycle Racks have a patented feature that prevents bikes from rolling back, which is particularly useful for heavy bikes and makes the racks safe to use. The racks are very easy to use and have their own security bar to lock bikes to.
German-engineered, they have been designed to withstand heavy-duty use, and as such are popular at railway stations and other transport hubs.
Looking for another sector