Stylish cycle shelters for Eagle Wharf Peckham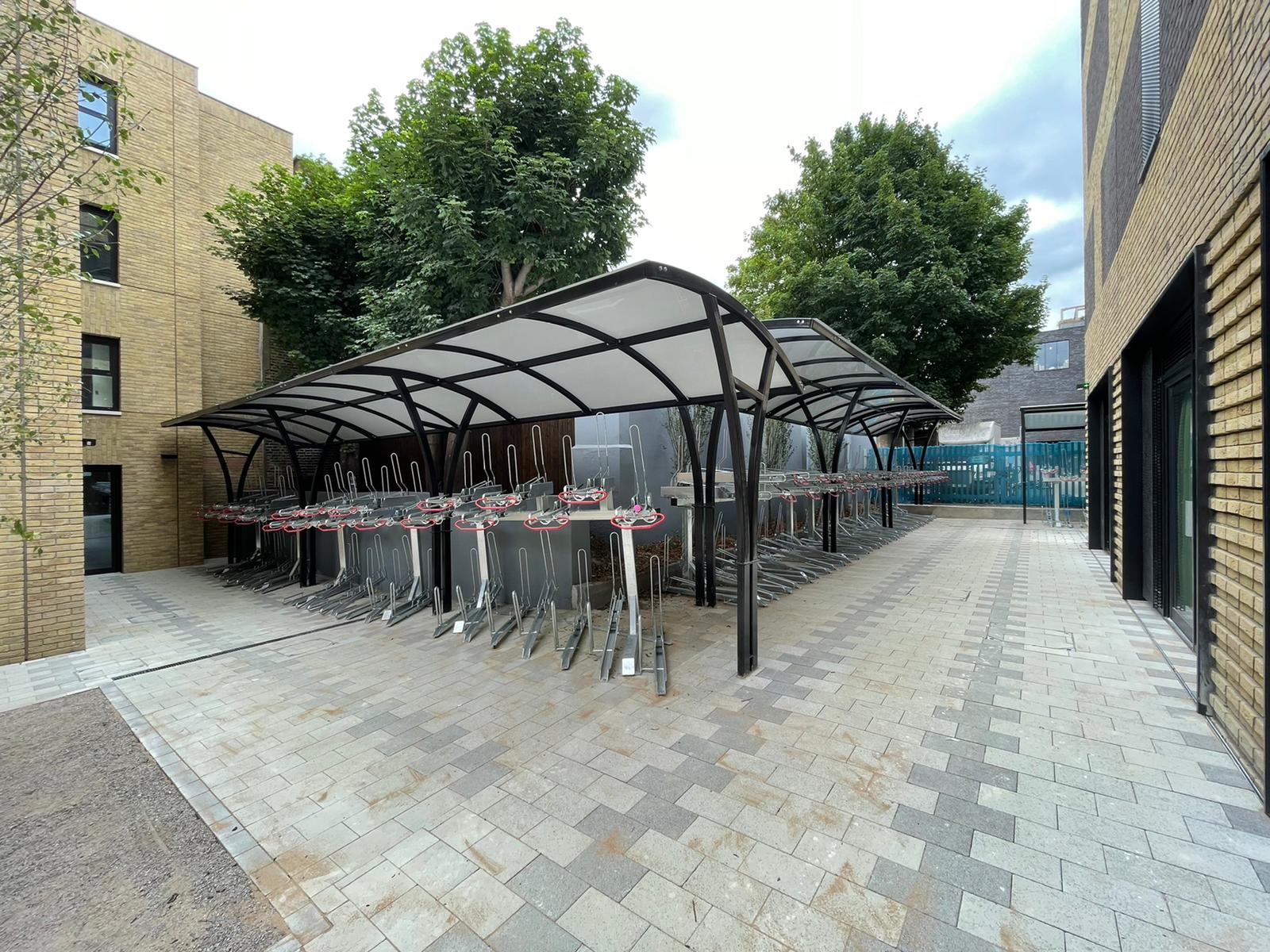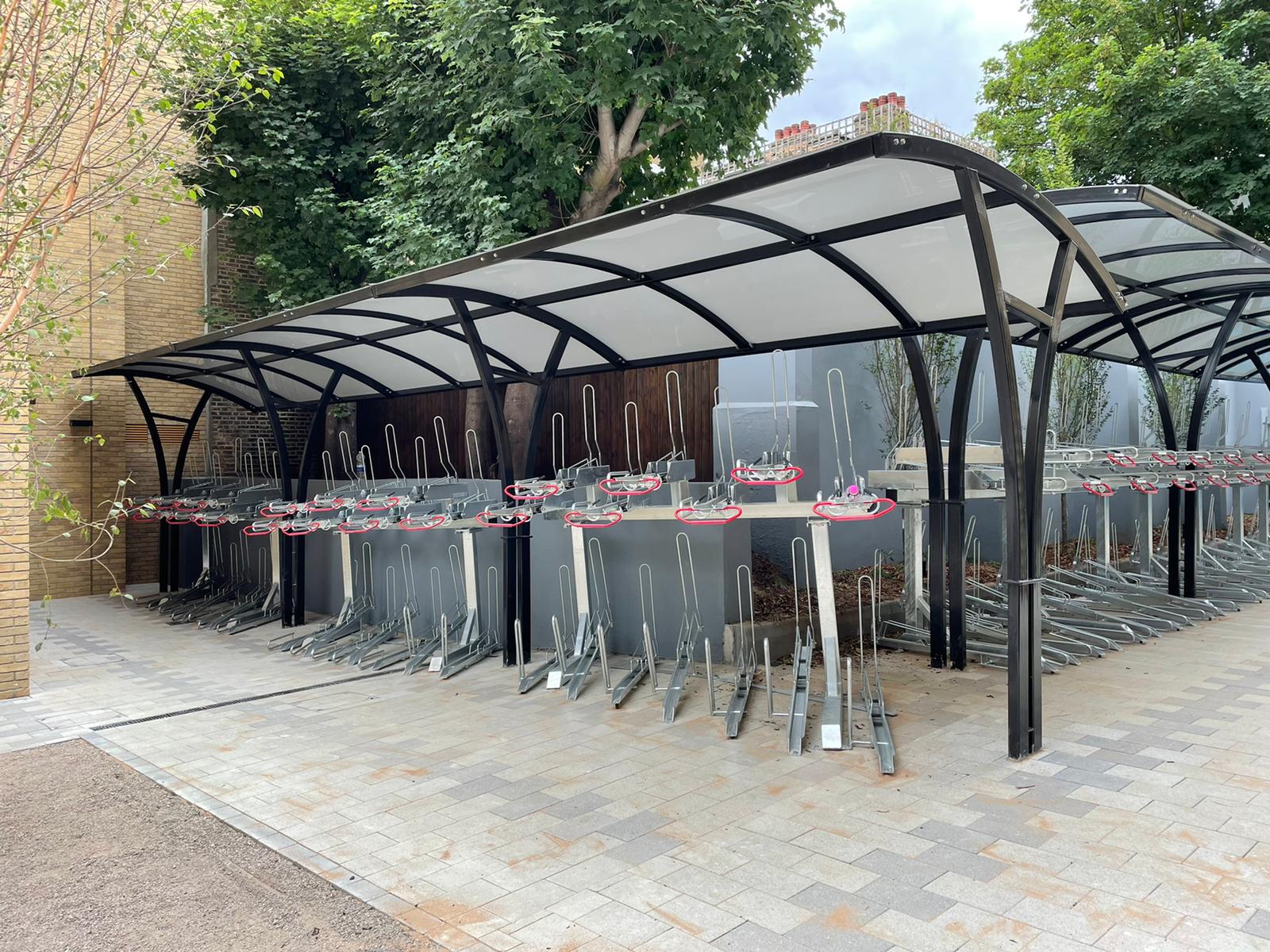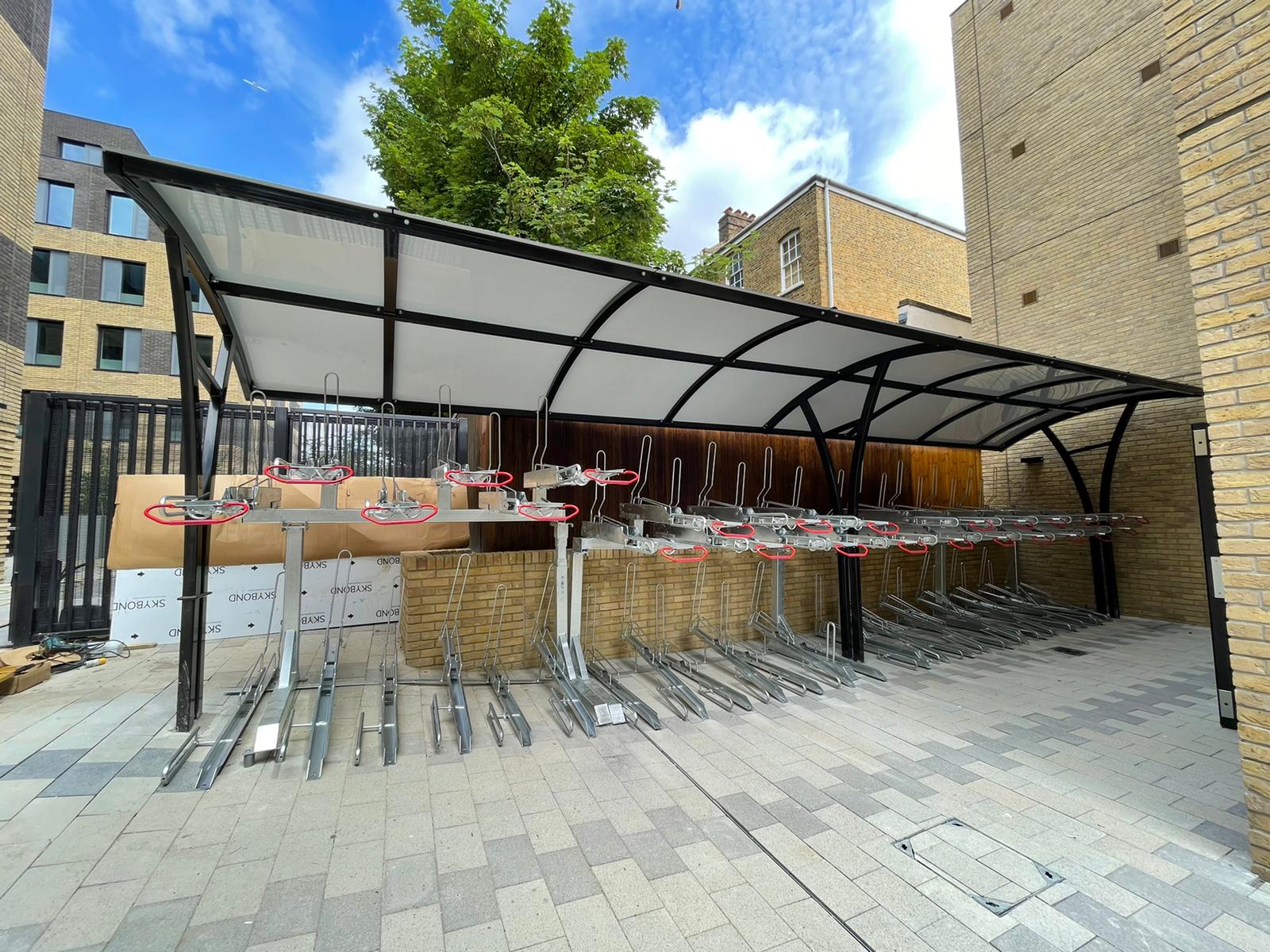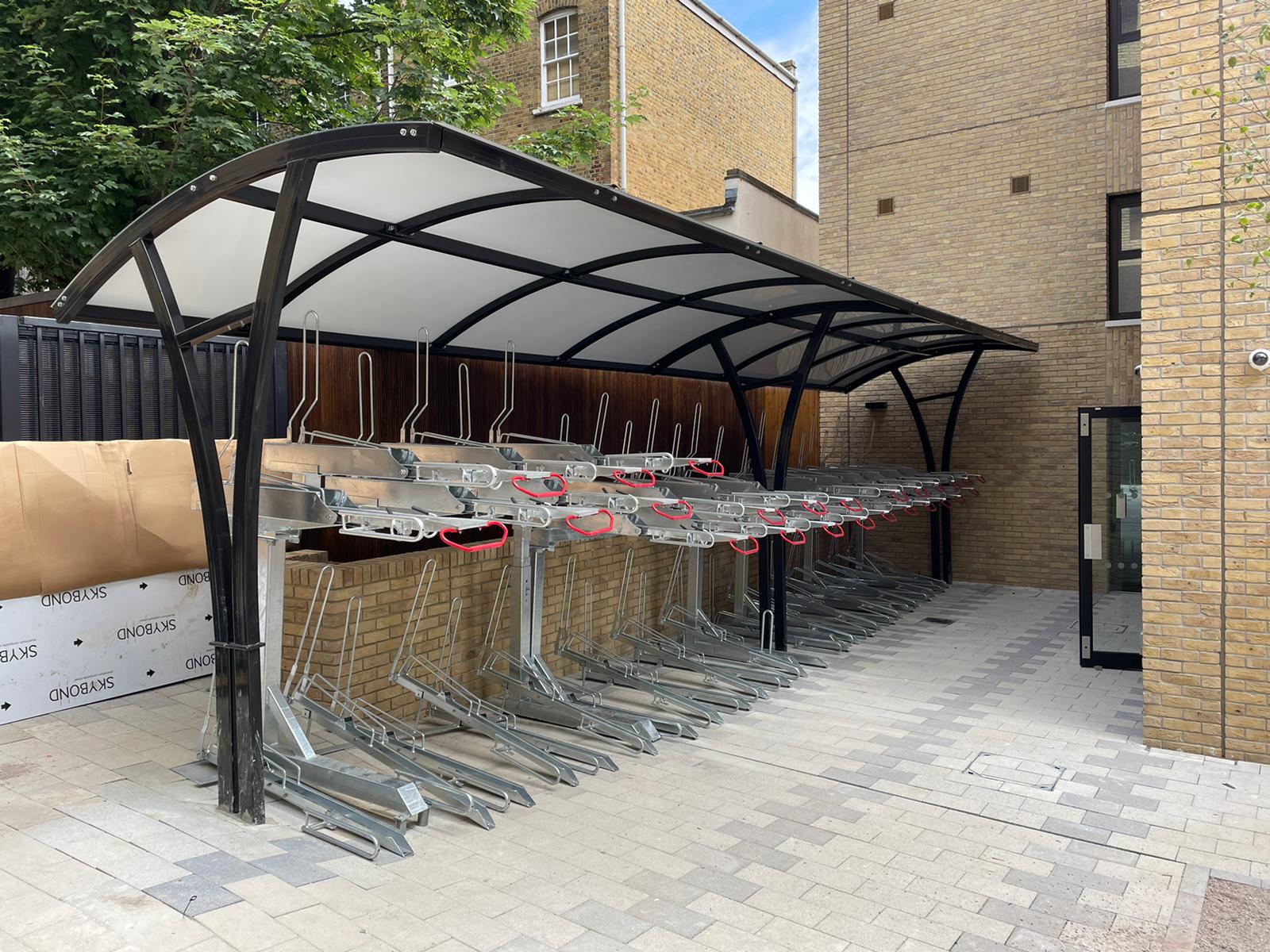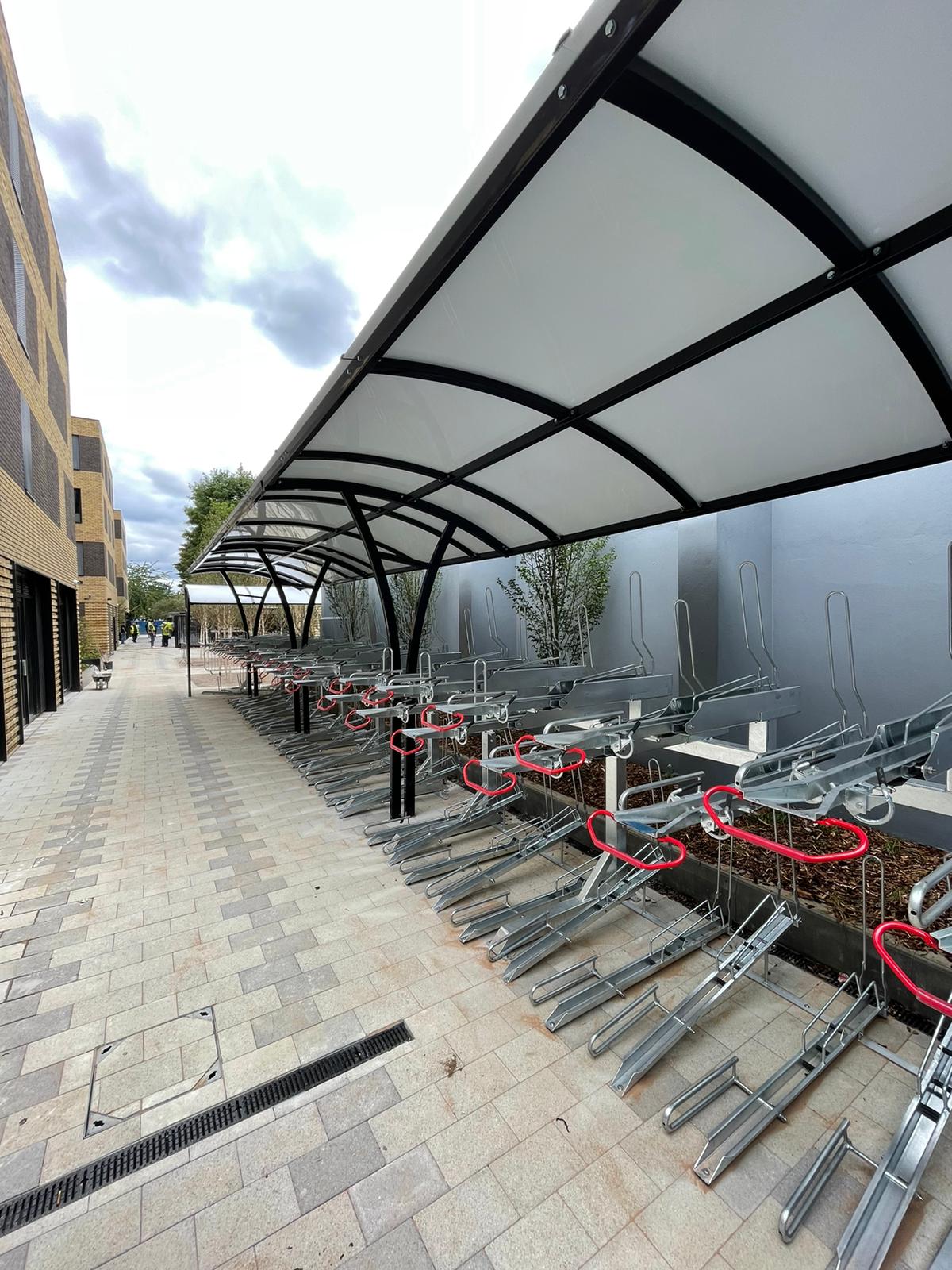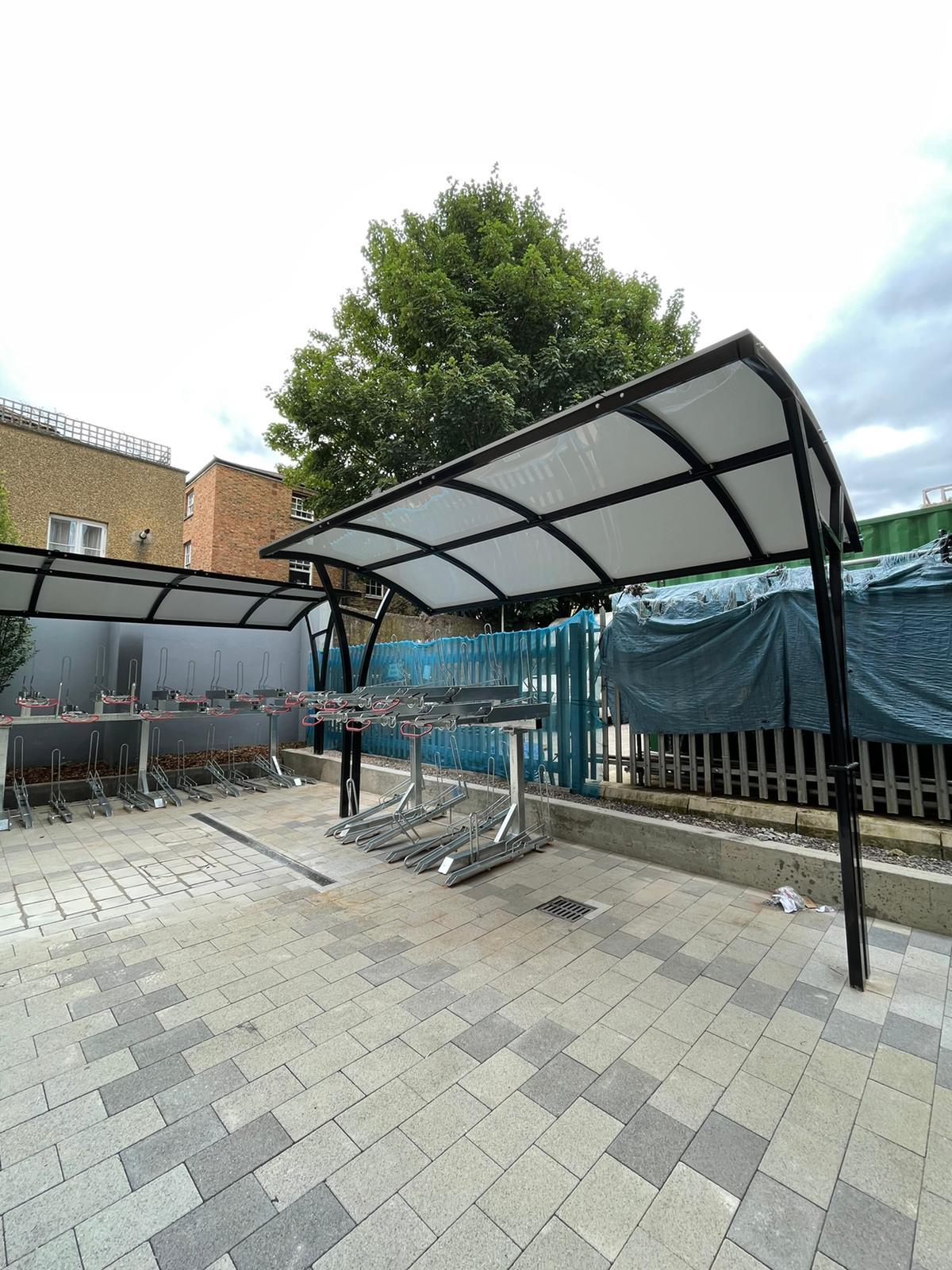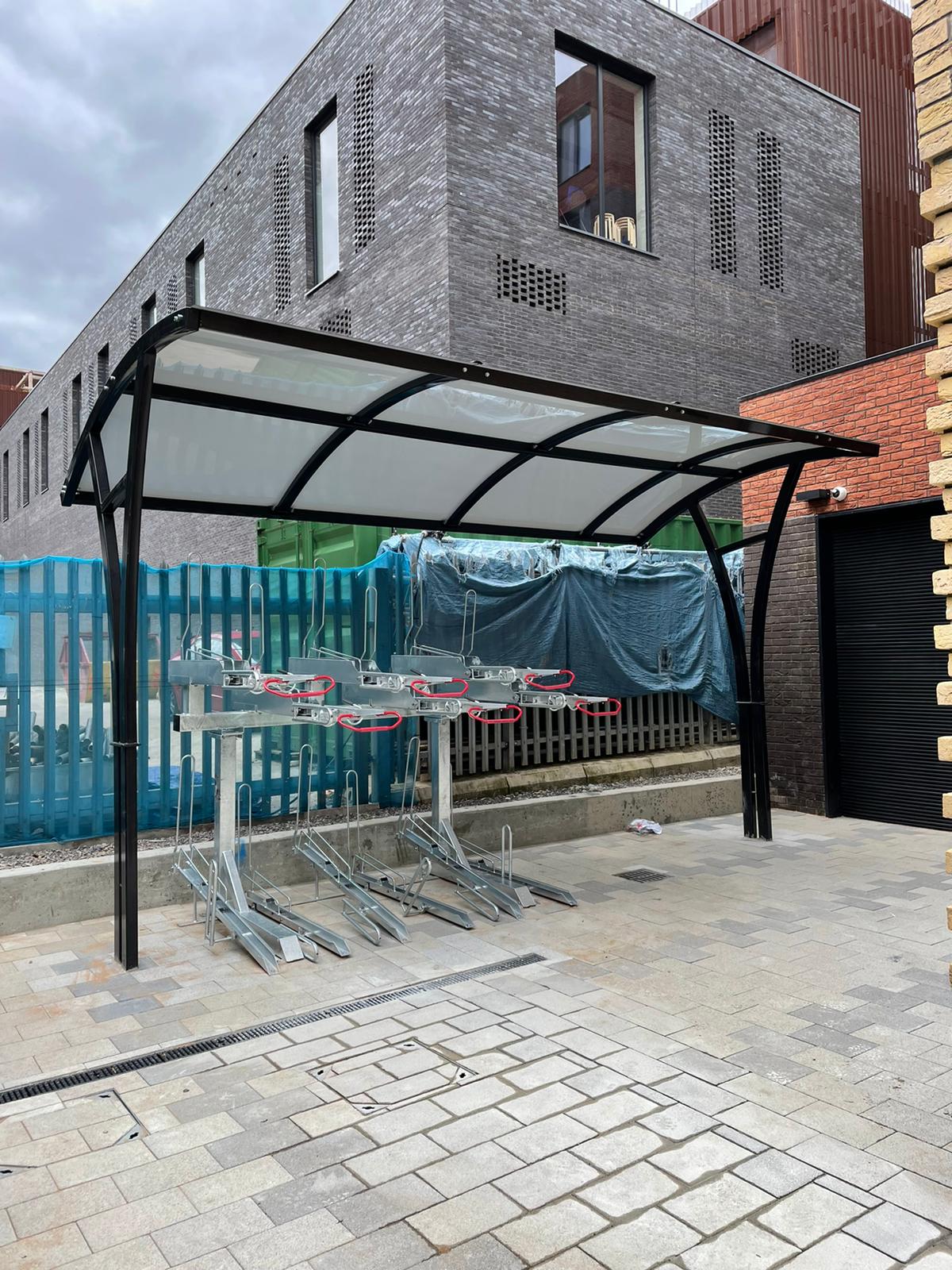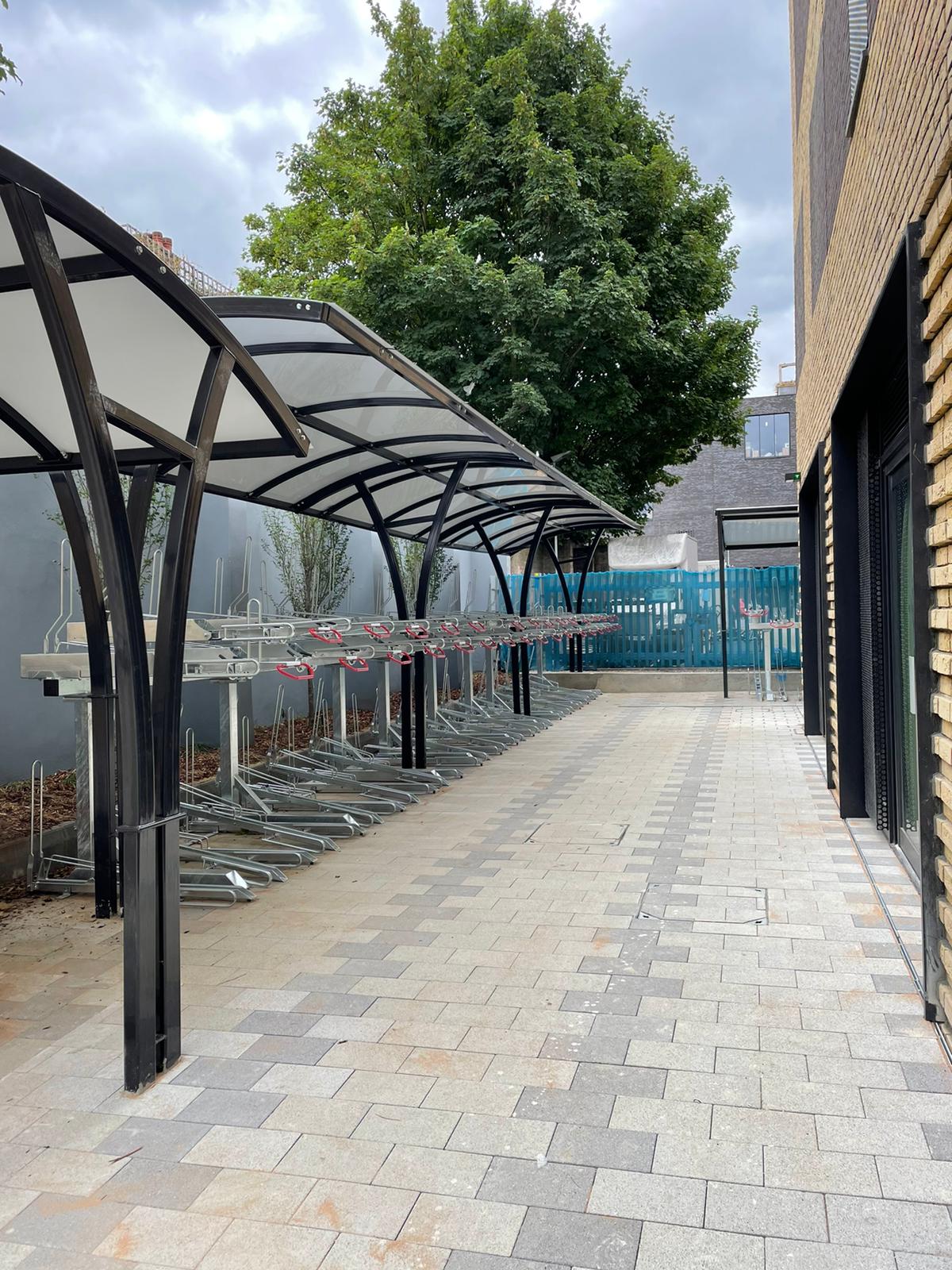 In autumn 2020, Camberwell College of Arts started work on an exciting new multi-purpose development in Peckham.
This will provide a new 393-room halls of residence building for students of UAL alongside a creative digital hub for students, graduates and local residents.
Cycle-Works installed 168 Josta 2-tier racks in 4 Higher Kennet shelters. The black farmework of the shelters matches the window frames of the surrounding buildings very well and helps create an elegant, modern site.
Looking for another sector