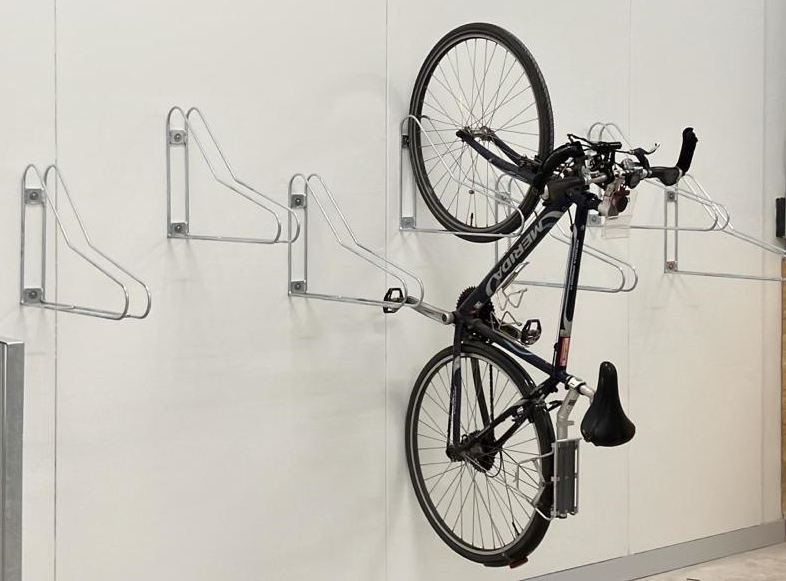 We were pleased to supply quality bicycle parking for this high end residential development in one of Manchester's most sought-after locations.
This site is divided into two locations, with 24 Josta 2-tier racks and 23 Triangular Wall Racks on the ground floor and a further 131 Triangular Wall Racks in the basement.
The space-saving triangular racks for vertical bike parking are mostly mounted to the walls. To maximise use of the available space, 32 of the racks are mounted to a 14.4m long custom-built framework.
In addition, the Josta 2-tier racks is another space-saving choice, as it parks one bike directly above the other. This allowed the developers to fit the maximum number of bicycle spaces into this busy city centre location.