Kennet Shelter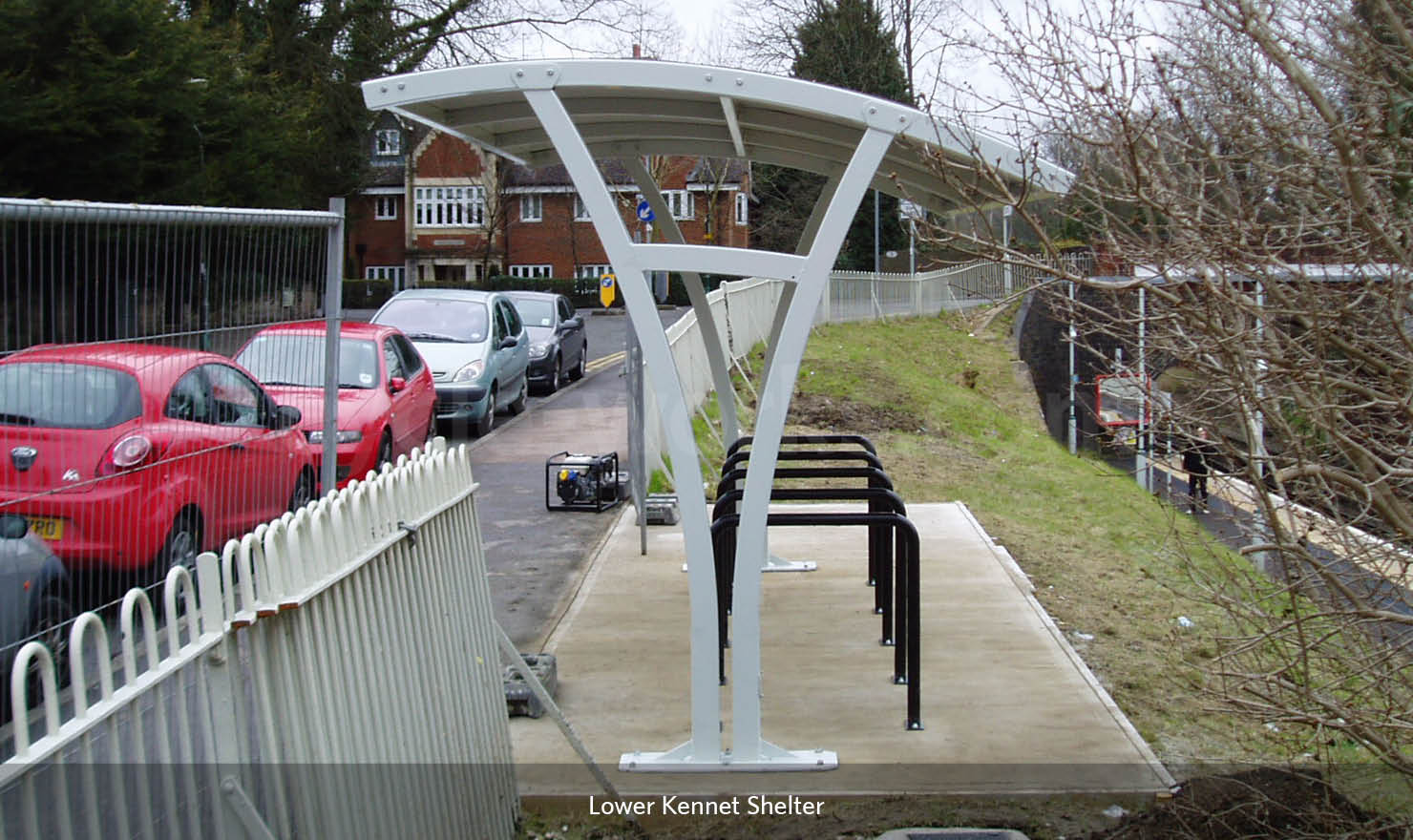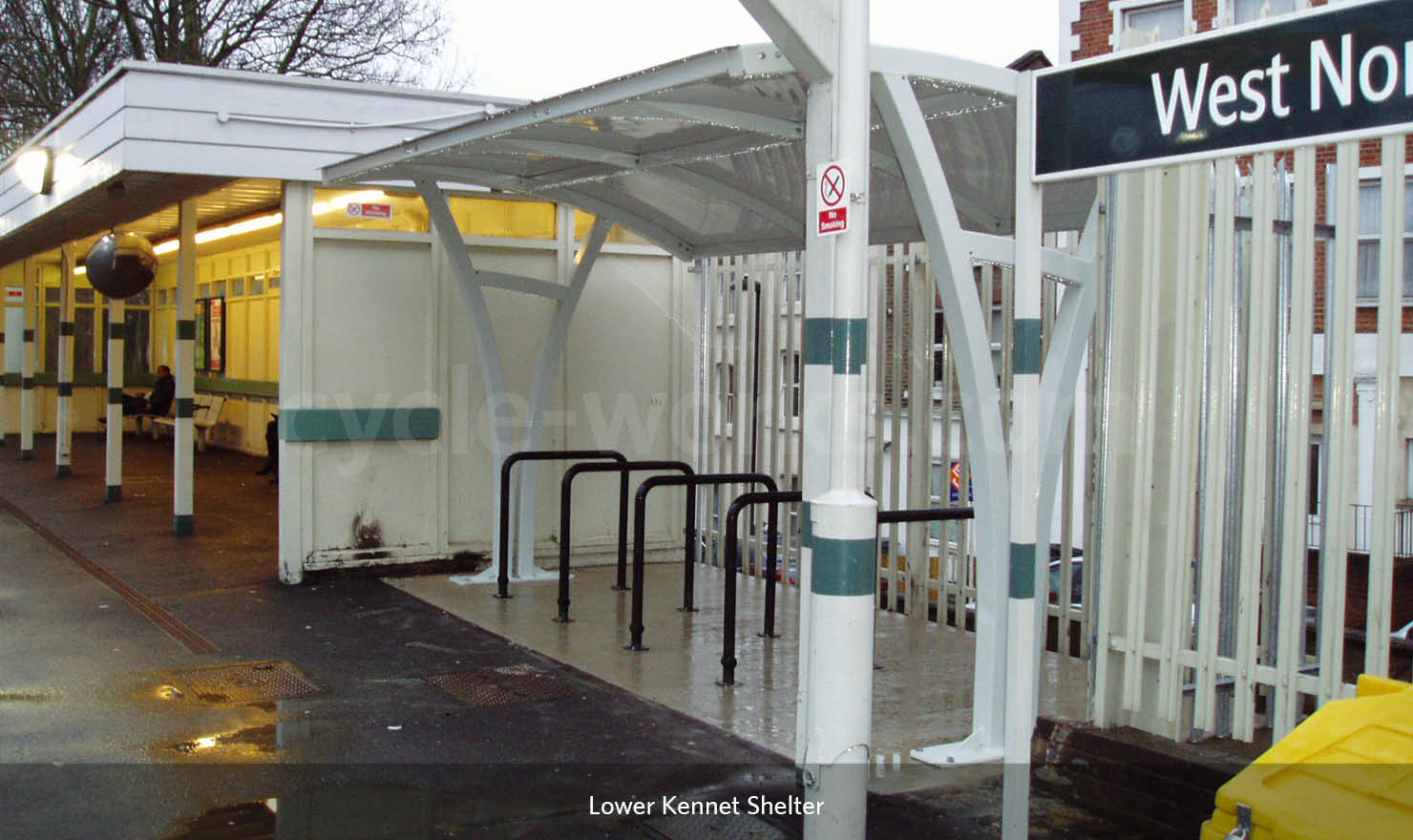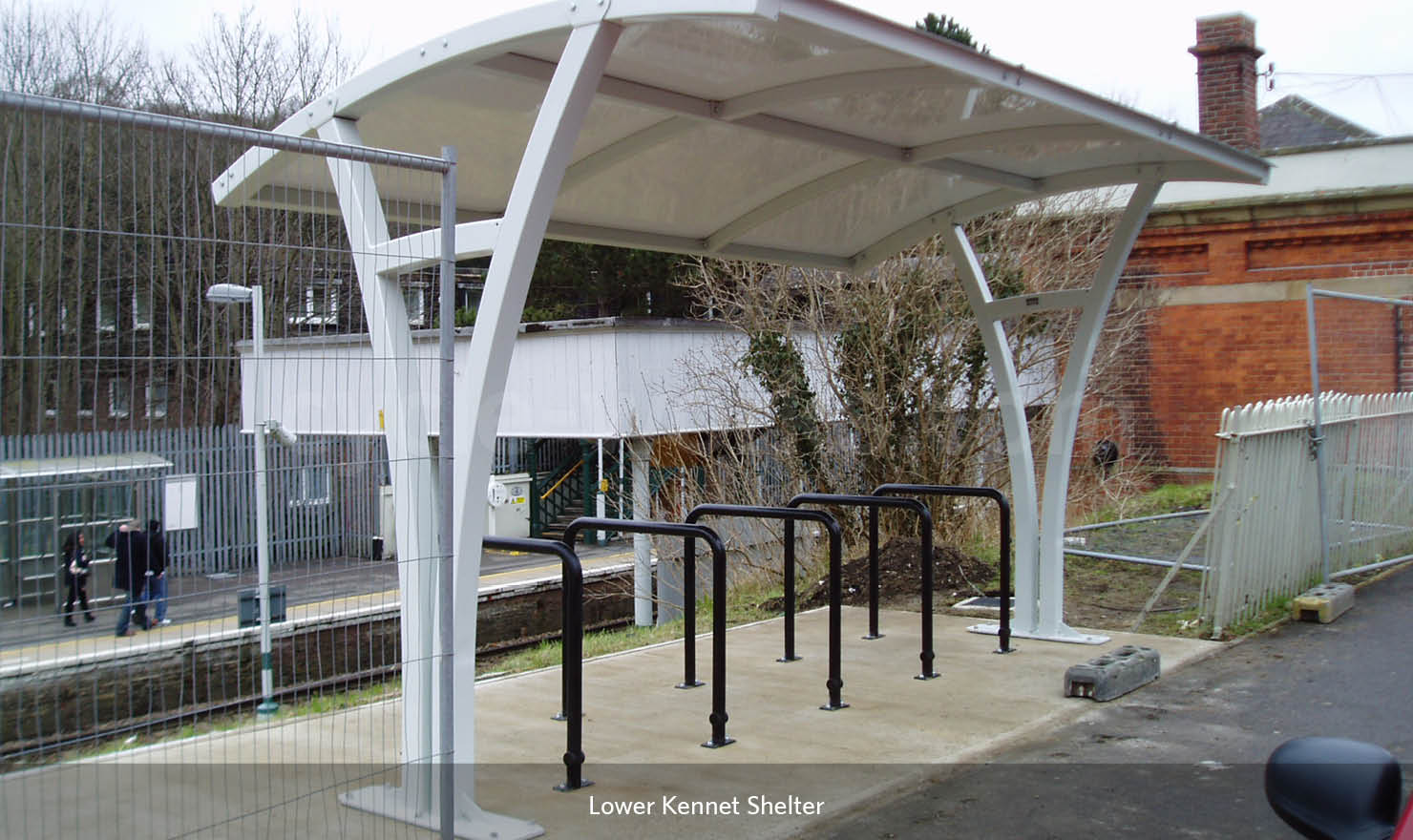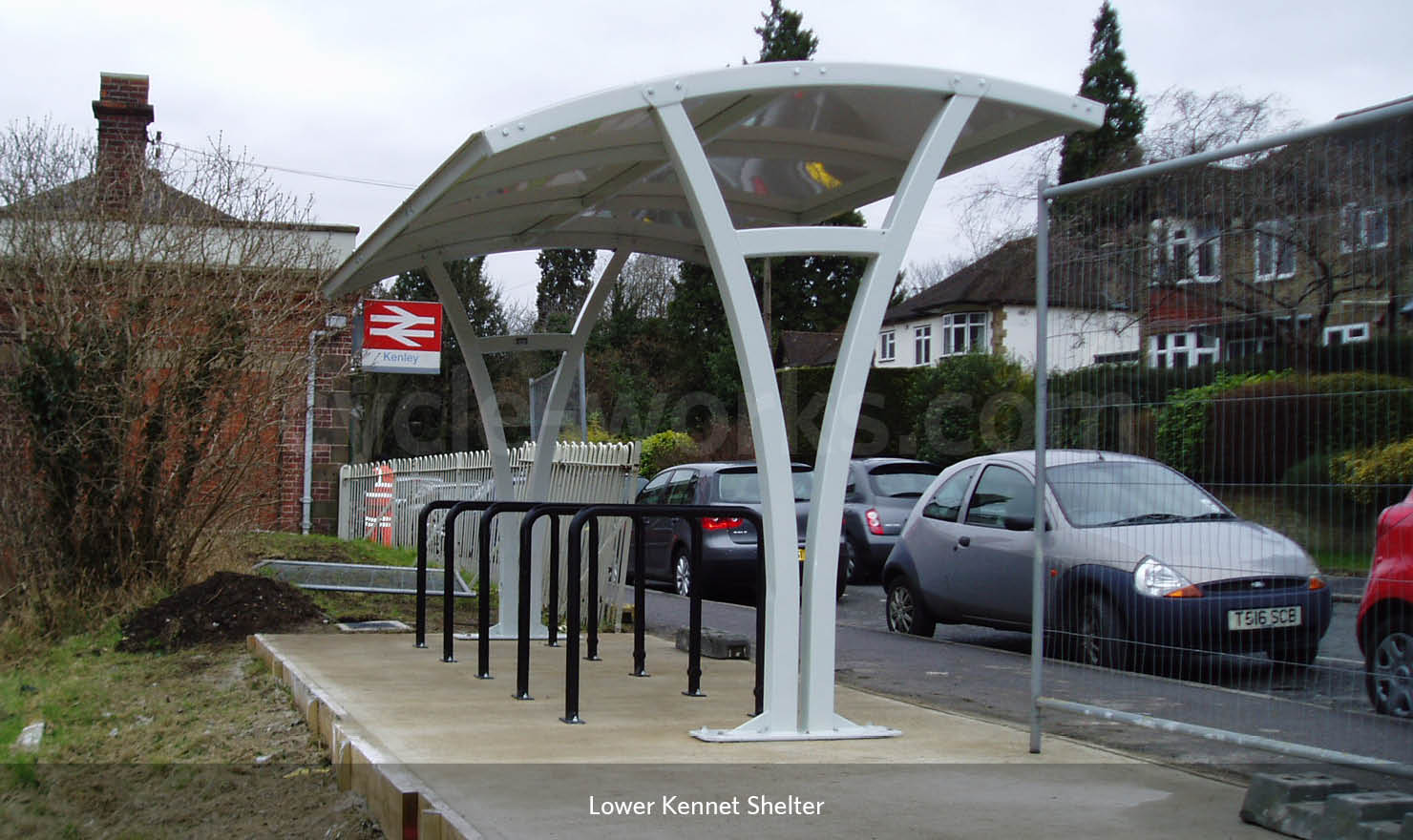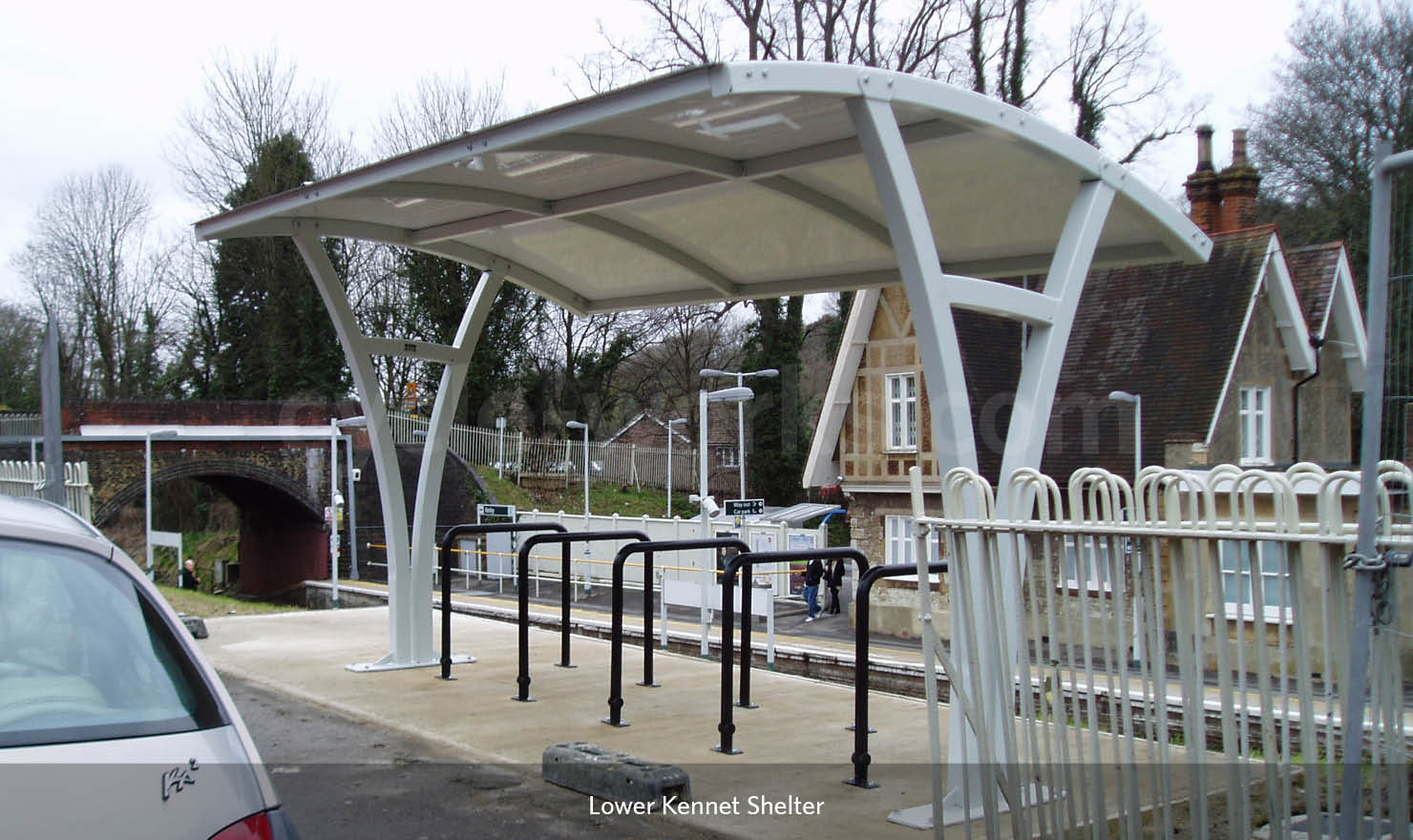 The modern and stylish Kennet shelter is a sleek and elegant design that complements traditional and modern architecture.
Features & Benefits
Modern and curved design
Galvanised and powder coated mild steel construction
With opaque Alupanel cladding as standard, but  also available with a translucent PET
Capacity: Rows can be as long as required
The design of the shelter means it is not an obvious target for graffiti as it has a high roof and there is no large area to paint on
Why this product is so good
This curved and elegant shelter blends in well with all surroundings. It can be made as long as required, ensuring that the best fit is achieved for all sites.
This cycle shelter can be used to help demonstrate compliance with BREEAM and achieve a high BREEAM rating.*
This cycle shelter can be used to help contribute towards gaining your 2 ENE8 Cycle Storage Credits when used in an appropriate situation, under the Code for Sustainable Homes.
*Cycle-works and its products and services are not affiliated, endorsed or certified by BRE Global or its affiliates. All rights are reserved.
Capacity

Each shelter can be custom made to fit a specific site.
Dimensions

Height Front: 2400mm or as required
Height Back: 2500mm or as required
Depth: 2200-2700mm as required
Mounting/Installation

This shelter is usually surface mounted onto concrete. This can be a complete base or concrete pads under the shelter uprights. However, we recommend embedding the supporting legs for sites that are very exposed to the wind.
Materials, Locking Mechanisms & Accessories
Material Options
These shelters are made of galvanised and powder coated mild steel. The standard cladding is manufactured from 5mm UV stable, shatterproof, impact-resistant and non-combustible translucent PET material. Alupanel cladding is also available.
Locking Mechanisms & Options

The cyclist can lock the bike frame and wheels to the 2-tier rack with their own chain or D-lock.
Advertising & Branding

Advertising or user instructions can be attached to the units.
Issues & FAQ
Issues to consider
Cost
The units are initially a substantial investment. However, the extra cost is usually outweighed by the increase in cycle parking capacity and security that they provide.
This allows our customers to meet building requirements.
Frequently Asked Questions
Do you sell to private households?
Not really for this product, simply because we have found that other products are more suitable and cost-effective for home storage.
What about maintenance?
The units have been designed to allow easy cleaning under and around, by water hoses or normal street cleaning equipment.
Customers & Sites
We installed this product for many sites, including some of the following categories:
Councils
Hospitals & Healthcare
Schools, Colleges, Universities
Architects & Construction Companies
Transport Operators – Train/Bus /Air
Major Employers
Bike Stations
Residential
We have worked directly for most of the major construction companies, or as a subcontractor. We have worked directly for:
Please contact us for a quotation.