Josta® Berlin Shelter for 2-tier racks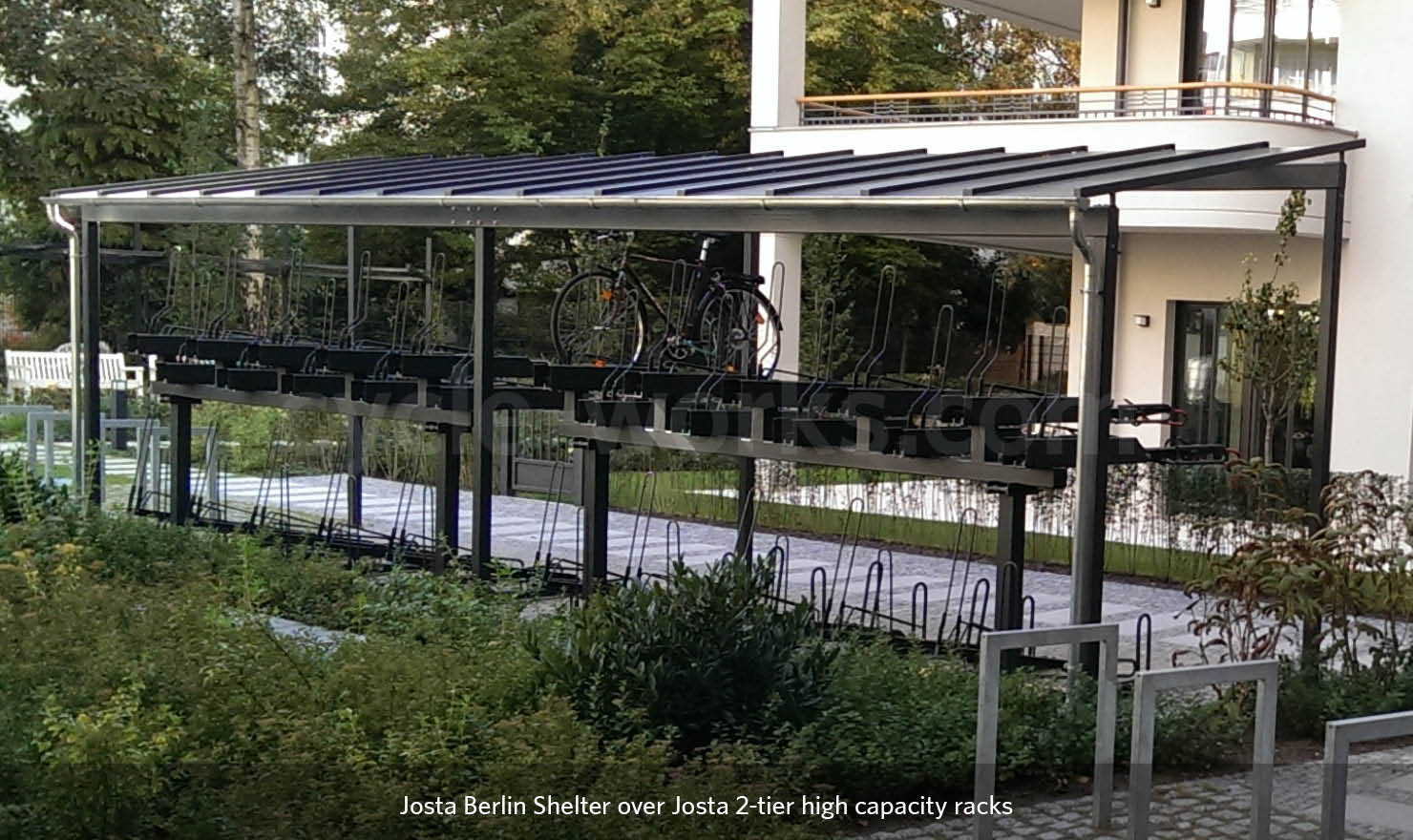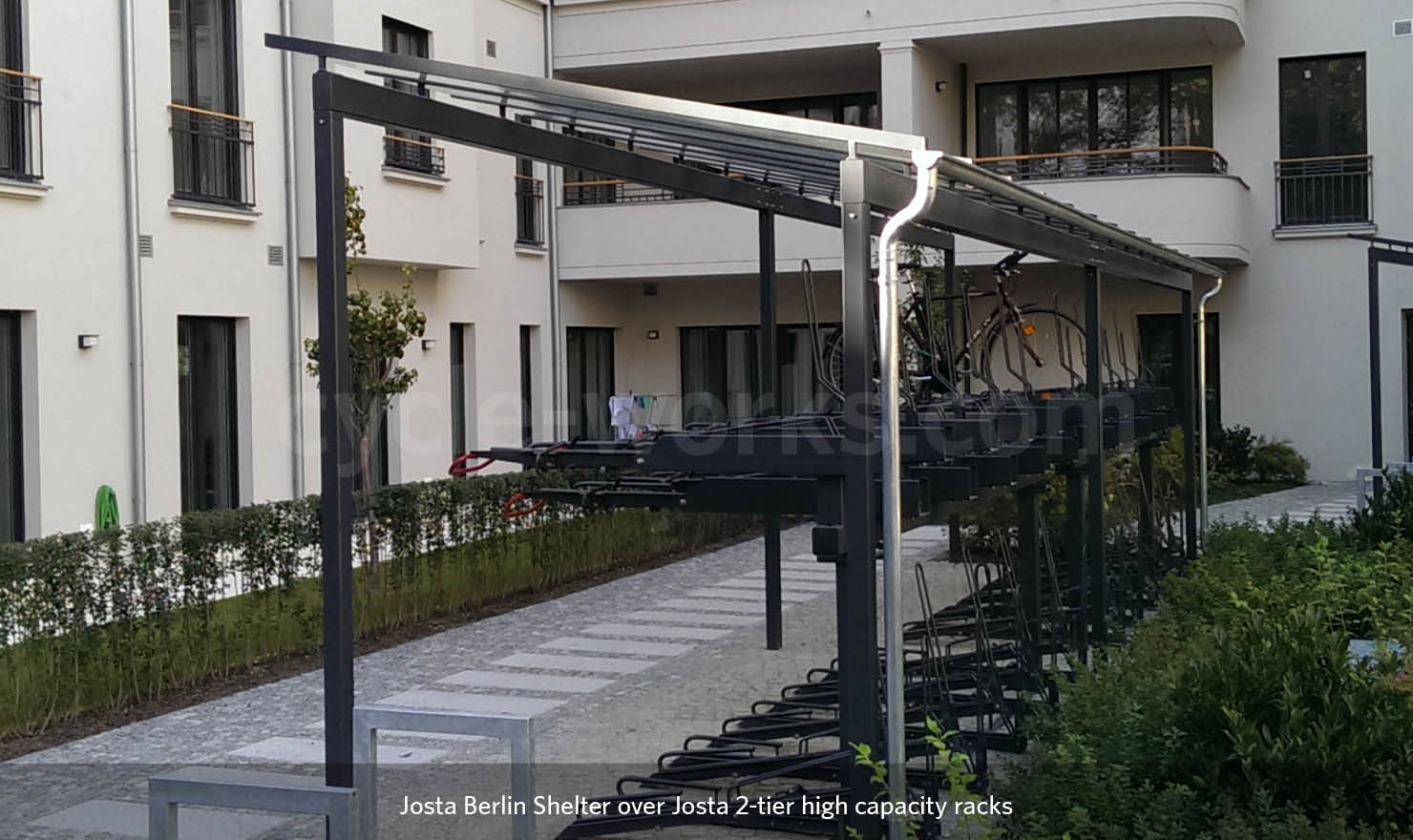 The Berlin shelter is a very popular and elegant modern shelter.
Features & Benefits
Elegant apex roof
Galvanised finish, with optional powder coating
Optional mesh or wooden cladding
Macrolon roof, with optional upgrade to security glass
Available in a number of sizes
Why this product is so good
The Josta Berlin is a versatile and stylish open access shelter that can be manufactured in a number of sizes.
It has been specifically modified to cover the Josta® 2-tier rack.
This cycle shelter can be used to help demonstrate compliance with BREEAM and achieve a high BREEAM rating.*
This cycle shelter can be used to help contribute towards gaining your 2 ENE8 Cycle Storage Credits when used in an appropriate situation, under the Code for Sustainable Homes.
*Cycle-works and its products and services are not affiliated, endorsed or certified by BRE Global or its affiliates. All rights are reserved.
Layout & Space Requirements
Berlin shelters are single-sided, but can also be made wider to cover double-sided racks.
Capacity

Shelters can be as long and wide as required (with certain design restrictions). Please contact us for a detailed quotation
Dimensions

Standard width: 2.5m. Other widths are available on request. Rows can be as long as required.
Mounting/Installation

The supporting legs are embedded into the ground by our team of experienced installers. Surface mounted legs can be provided at an extra cost
Please contact us for the exact base details and dimensions.
Materials, Locking Mechanisms & Accessories
Material Options

Framework: Made from galvanised mild steel. It can also be powder coated if required.

Roof: Marcolon cladding. An upgrade to security glass is also available.

Side and back panels can be clad in mesh or timber
Locking Mechanisms & Options

The cyclist can lock the bike frame and wheels to the 2-tier racks using their own chain or D-lock.
Accessories

Drainage pipes are supplied as standard with this shelter.
Advertising & Branding

Advertising panels can be attached to the side cladding (if a cladding option is chosen).
Issues & FAQ
Issues to consider
Security
There are no gates, so the bikes are visible to potential thieves and vandals. Accessories, wheels and saddles can be stolen from them.
Our bicycle racks provide many locking points for a bike. However, racks are only as good as the user's lock.
This shelter is also available as a lockable Berlin compound.
Frequently Asked Questions
Do you sell to private households?
Not really for this product, simply because we have found that other products are more suitable and cost-effective for home storage.
What about maintenance?
Replacement components are readily available if the shelter is damaged, e.g. by cars or lorries. Replacement panels can be ordered and installed by us.
Please contact us for a detailed quotation.
Orders are subject to our normal terms and conditions.