HD-Rack High Density Bike Rack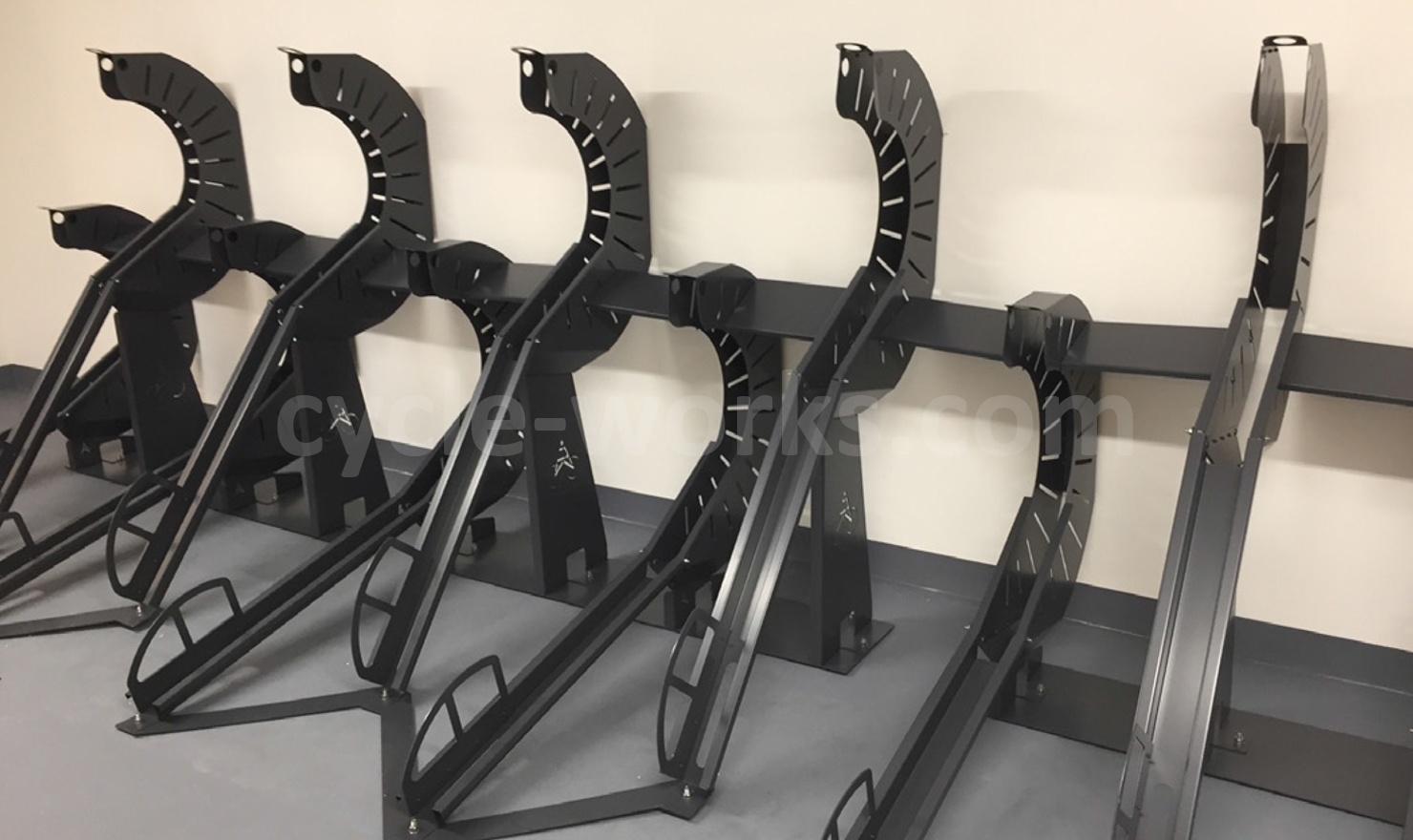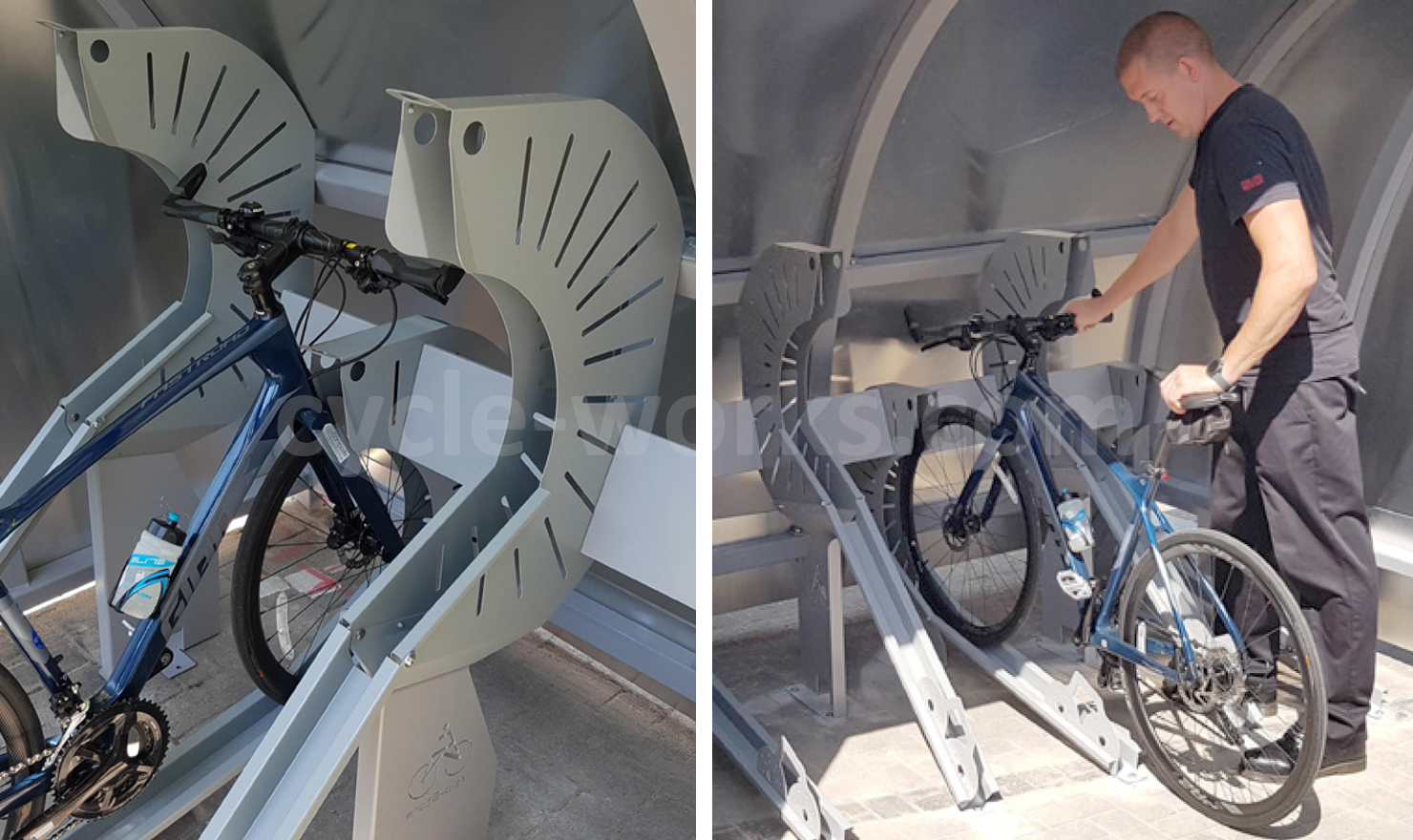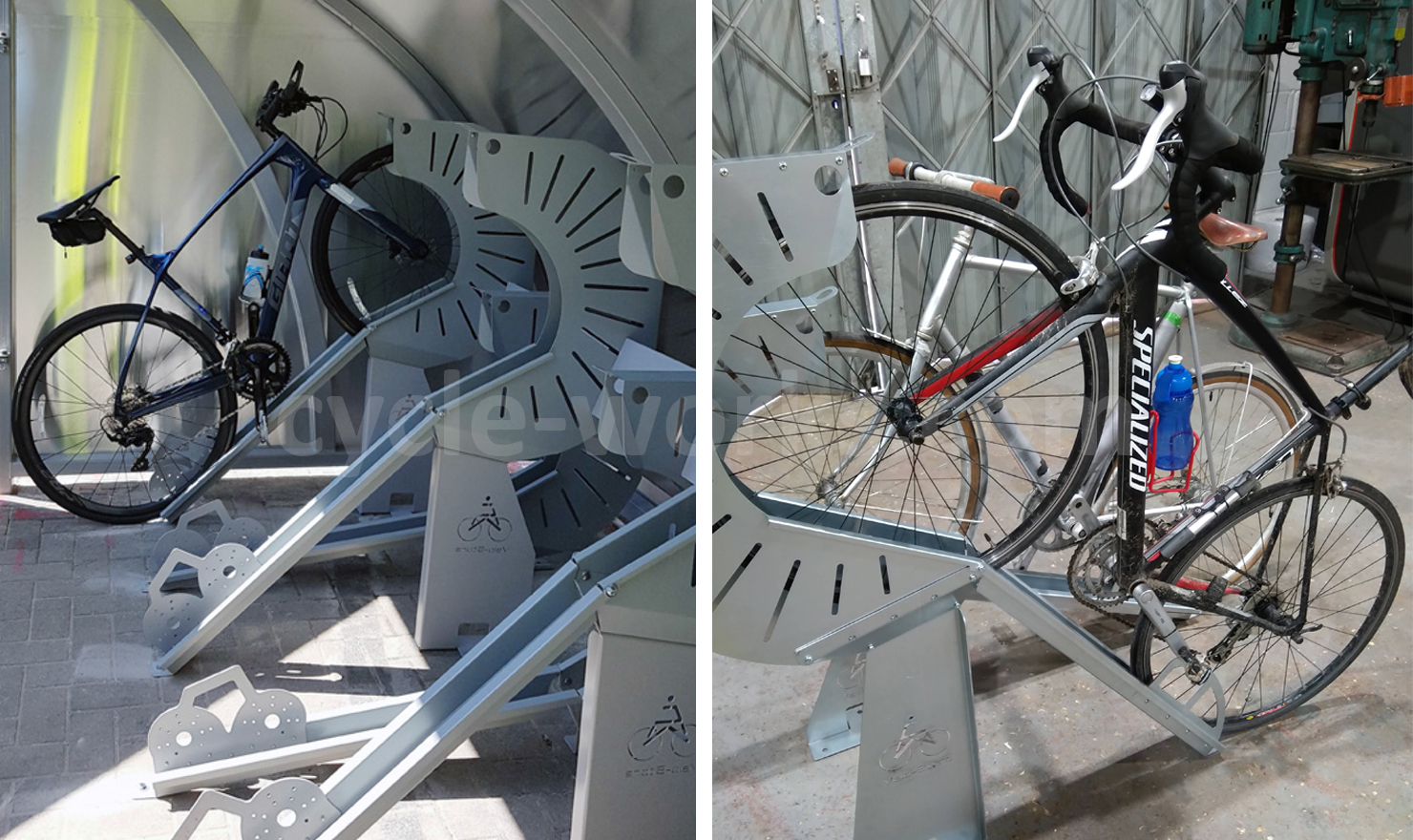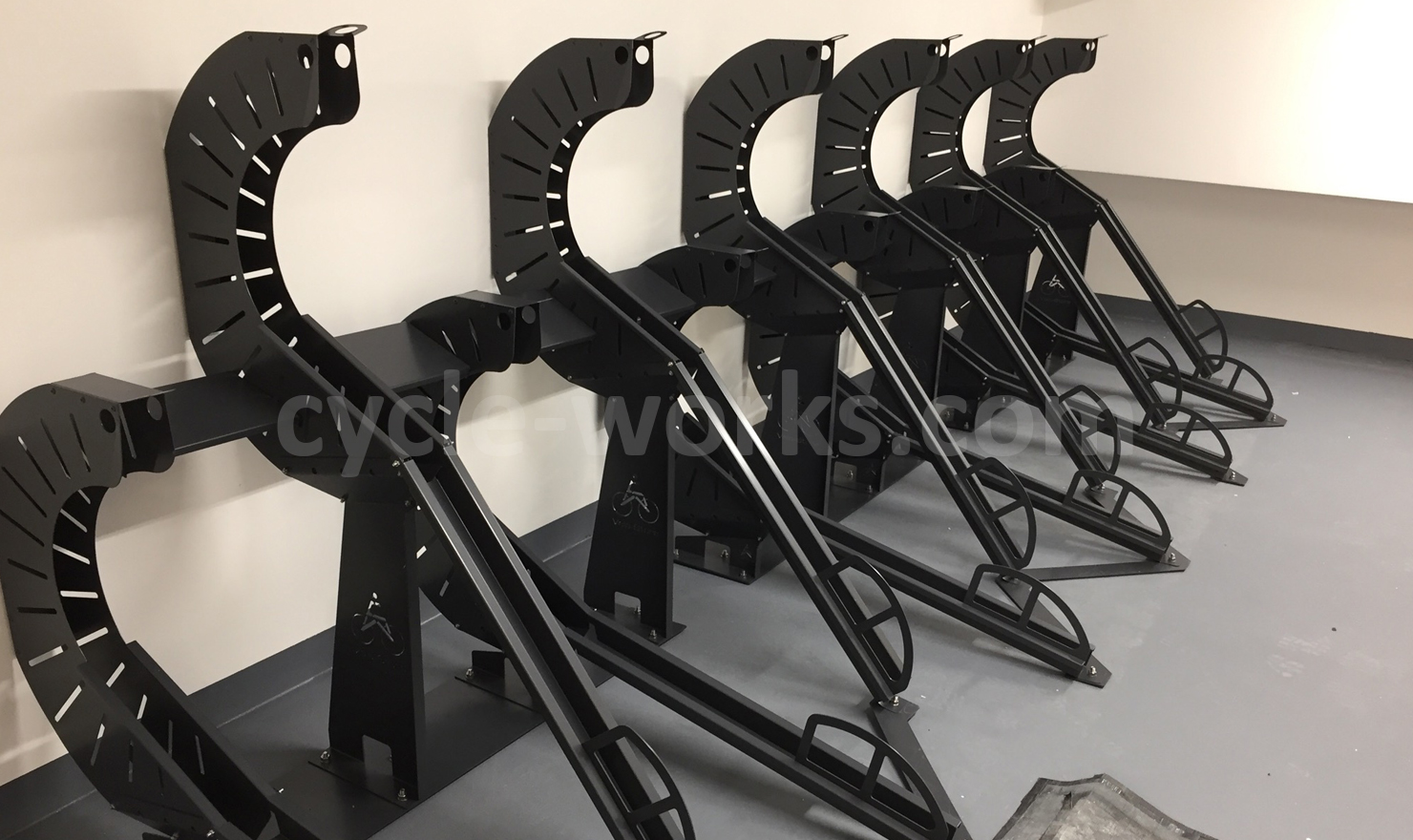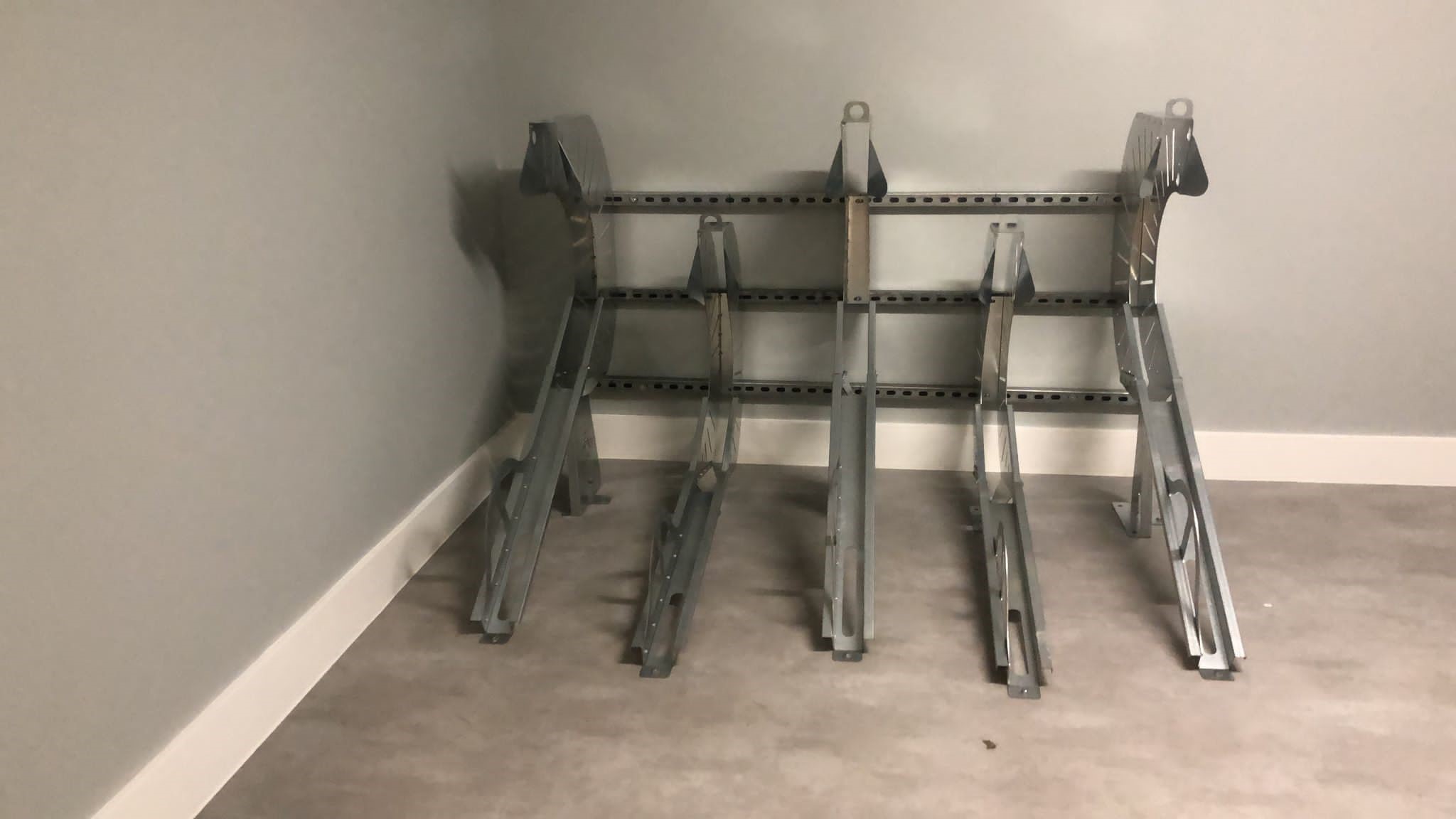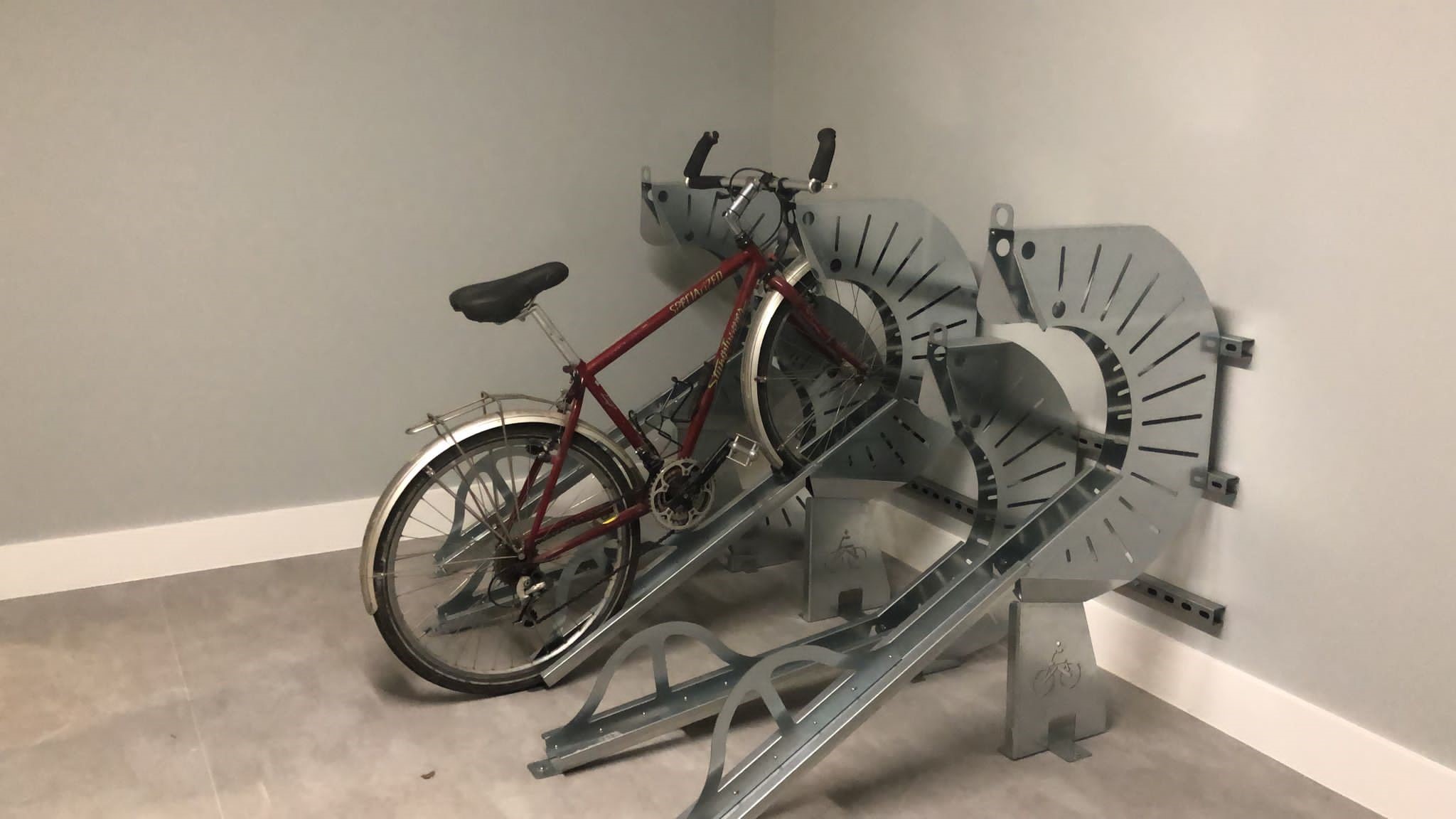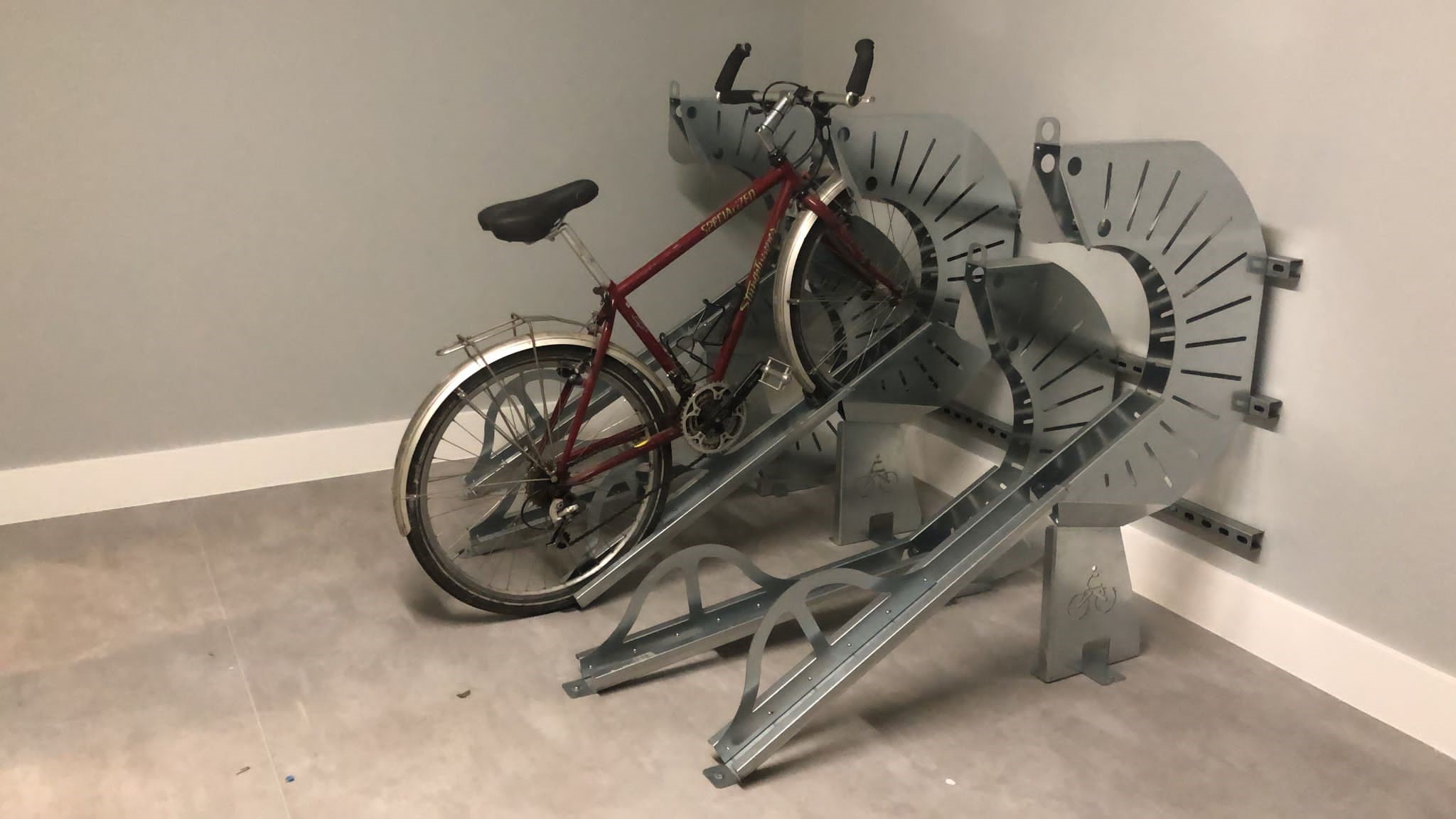 The Cycle-Works designed and manufactured HD Rack is a new, easy to use and functional high density bike rack. The bike is simply rolled up the channel, and the front wheel is held securely in place.
One of the benefits is that the racks are able to be installed in a high-low-high formation. This means 400mm centers or less are possible making the HD Rack and easy to use and high density solution.
The racks can be installed at various angles to the wall to accommodate awkward locations and still achieve a high density of parking. The rack can also be used in other systems, such as in shelters or the Velo-Store.
---
Features & Benefits
Easy and intuitive to use – the bike is held in place.

The bike is held upright and stable

Can be angled to accommodate tight spaces

Neat, organised bike parking (bikes cannot move on the rack, unlike on Sheffield stands)

No leverage points for a brute force attack

Effective use of space – high density

Powder coated in any standard RAL colour

Convenient locking points. One secure point at the rear with another for the front.

Designed and made in Britain
---
Locking Points
The rear locking bar is very easy to use and allows the rear wheel and frame to be locked together. The rack captures and protects the front wheel and also has a convenient locking point.
---
Materials & Installation
The rack is manufactured from thick pre-galvanised steel sheet, laser cut into shape and then precision folded into its final form. The HD Rack is available in any standard RAL colour or can be left galvanised.
It can be installed quickly, without the need for expensive groundworks.
To download the HD-Rack product sheet, click here.
Pricing
HD-Racks are extremely economic units to install. Quotes are based on your bespoke specification, location and the quantity required.
Please contact us for a quotation, call 02392 81 55 55 or email sales@cycle-works.com.
---
Delivery
Current lead time is 6-8 weeks from receipt of your written purchase order. Extra time may be needed if extensive customisation is required.