Event Parking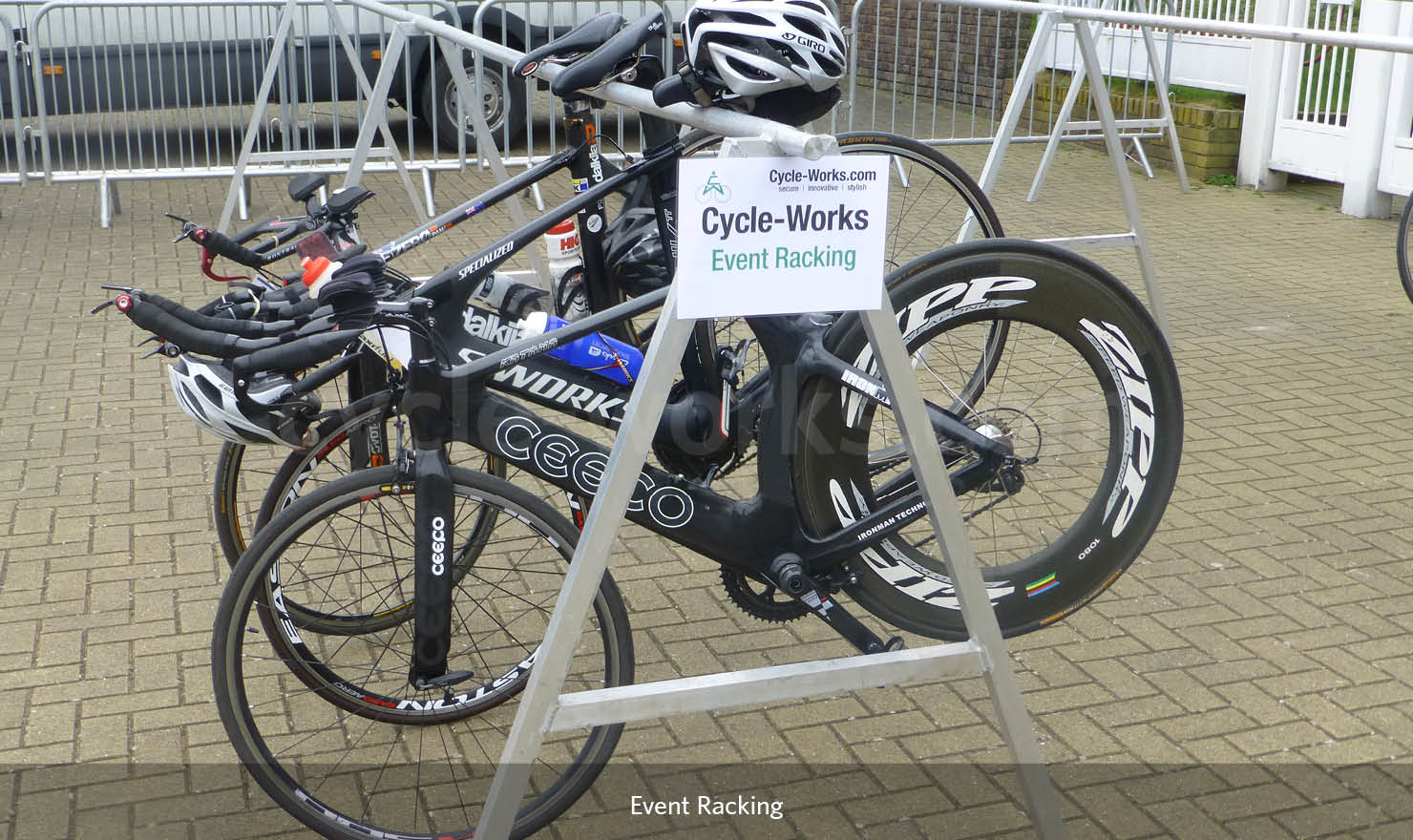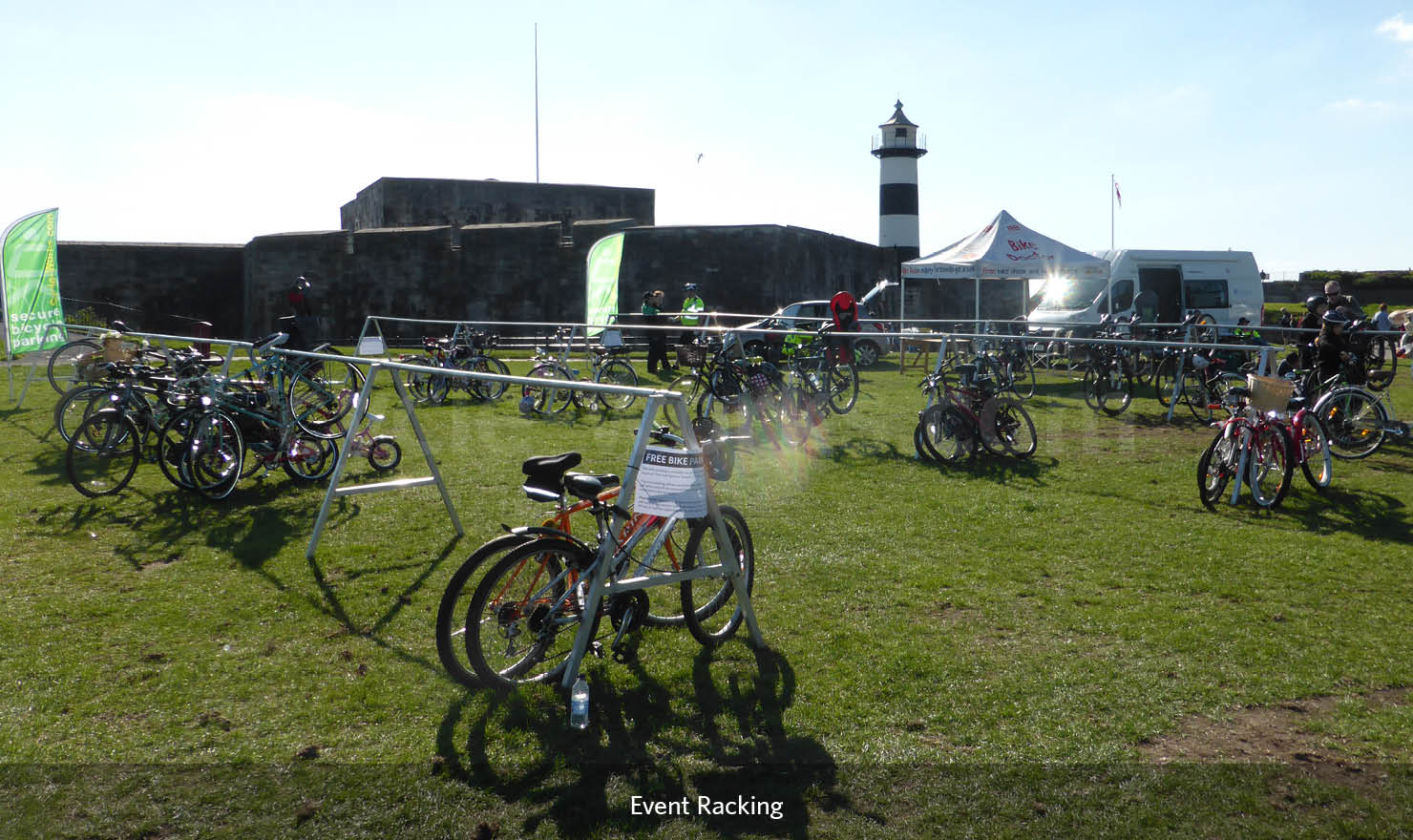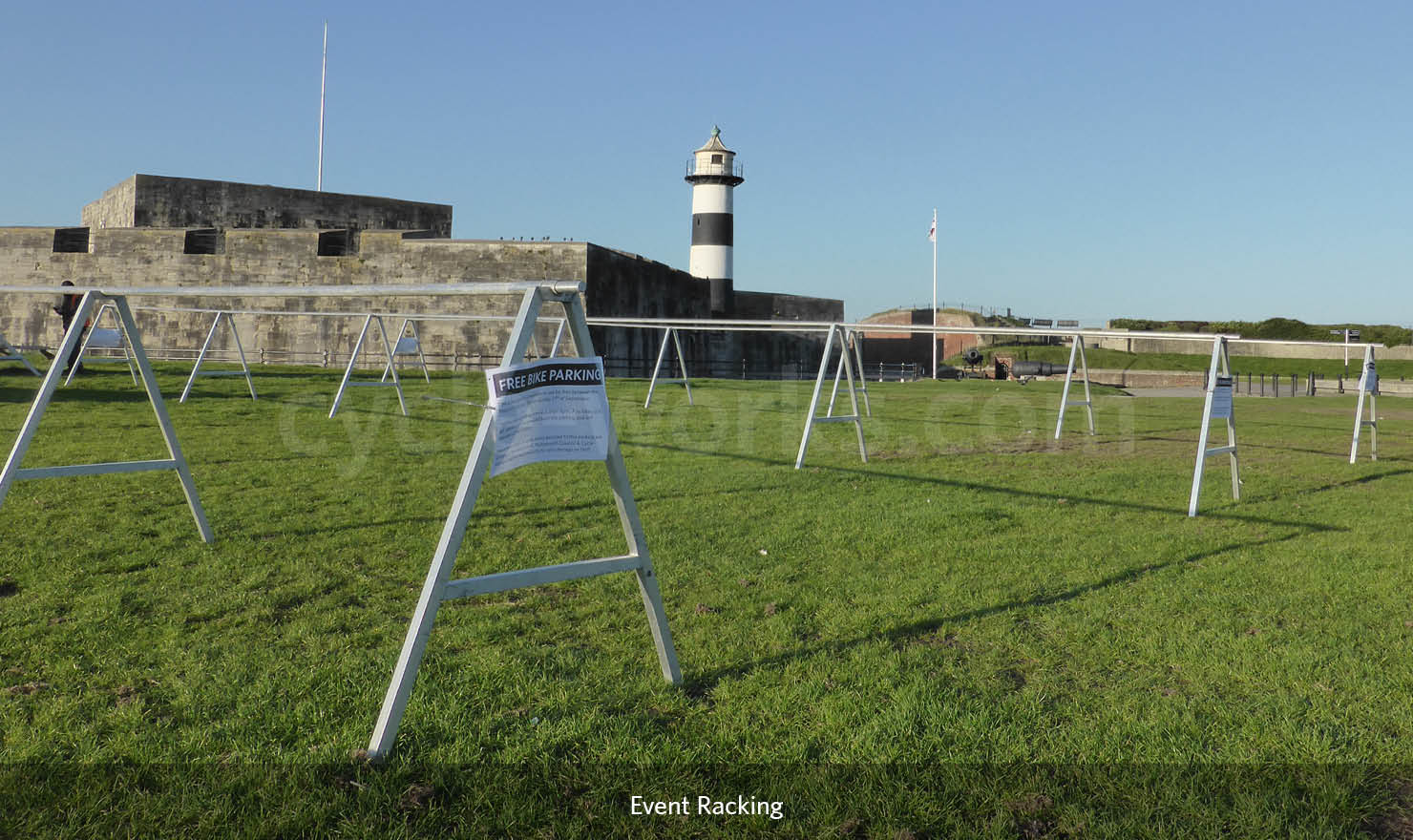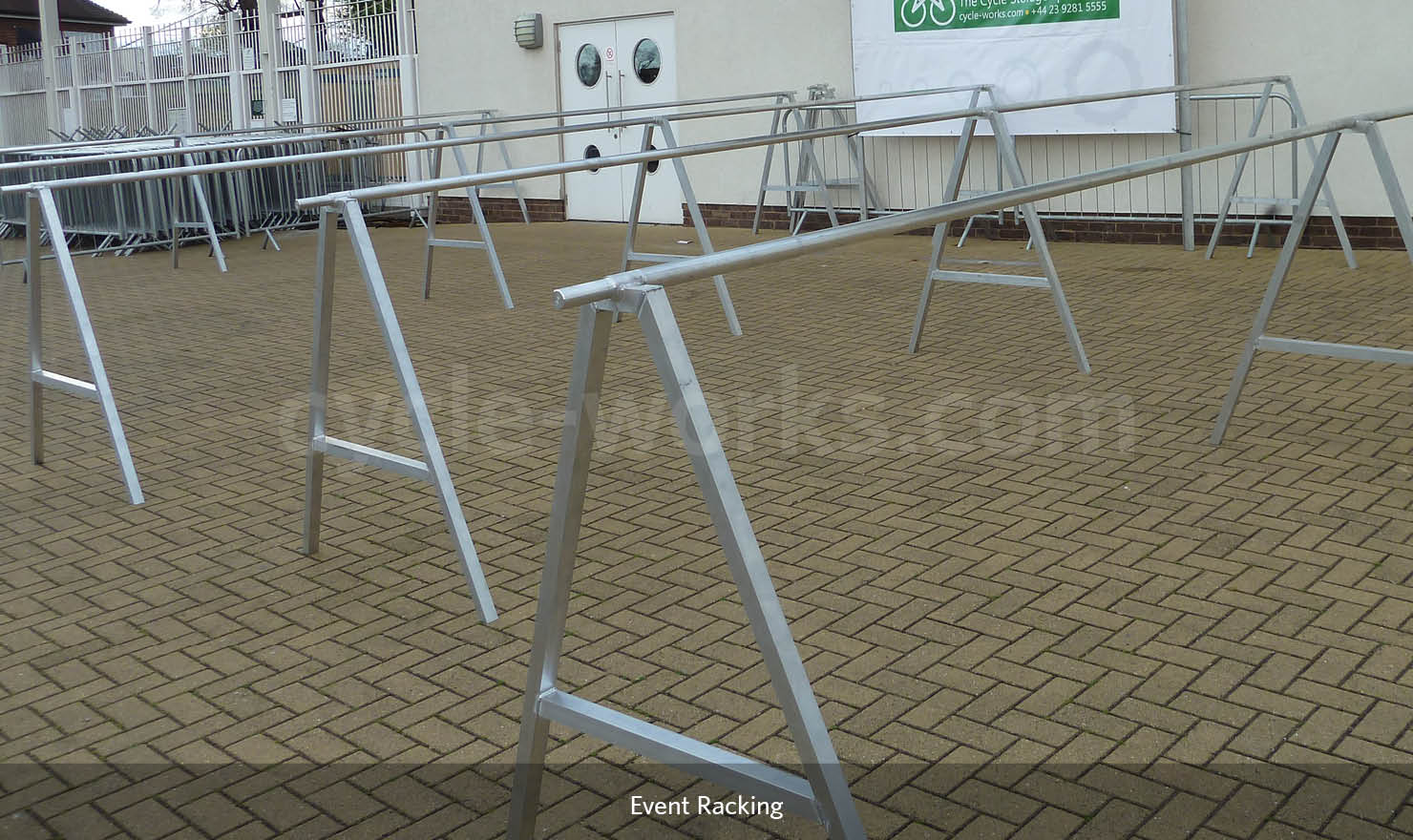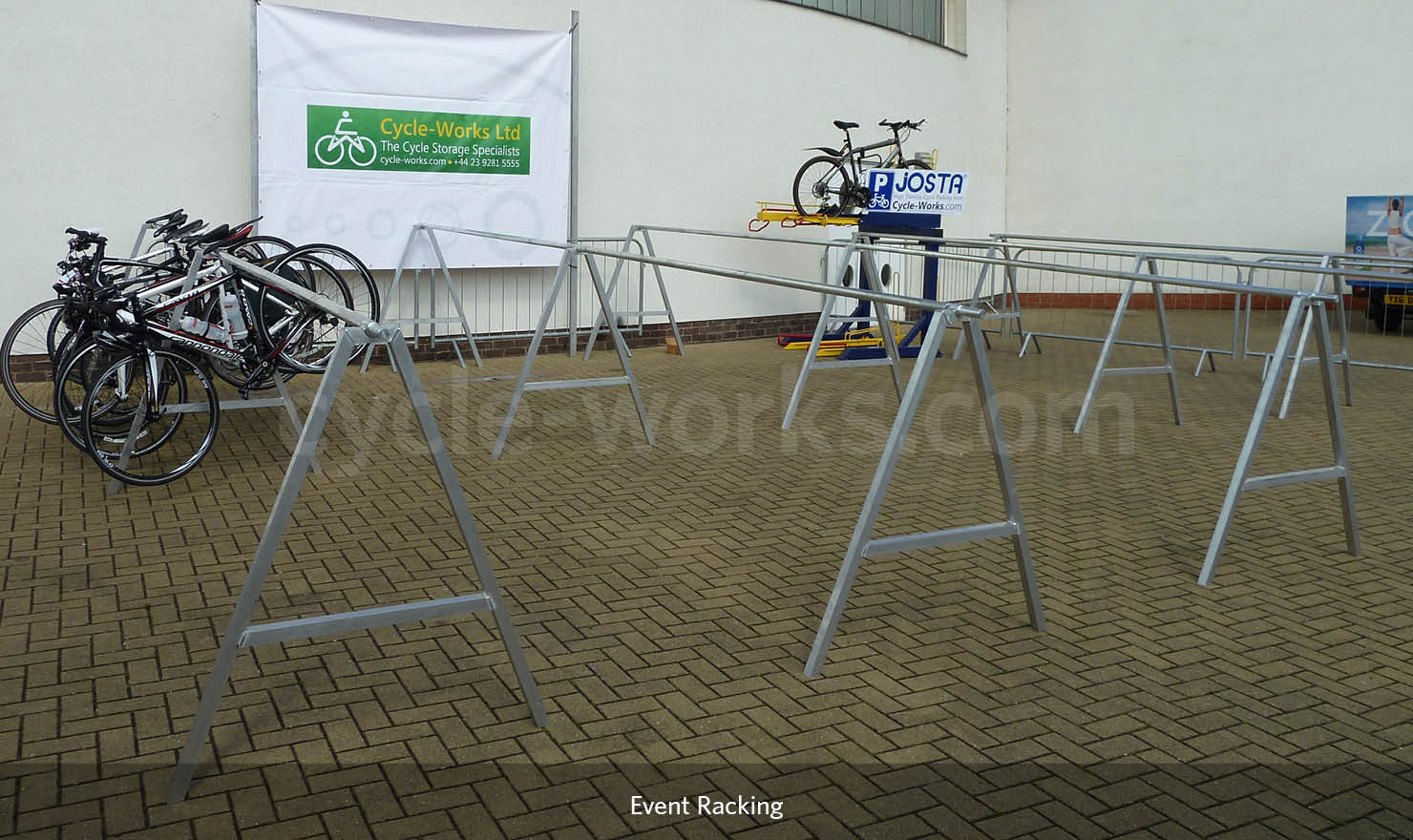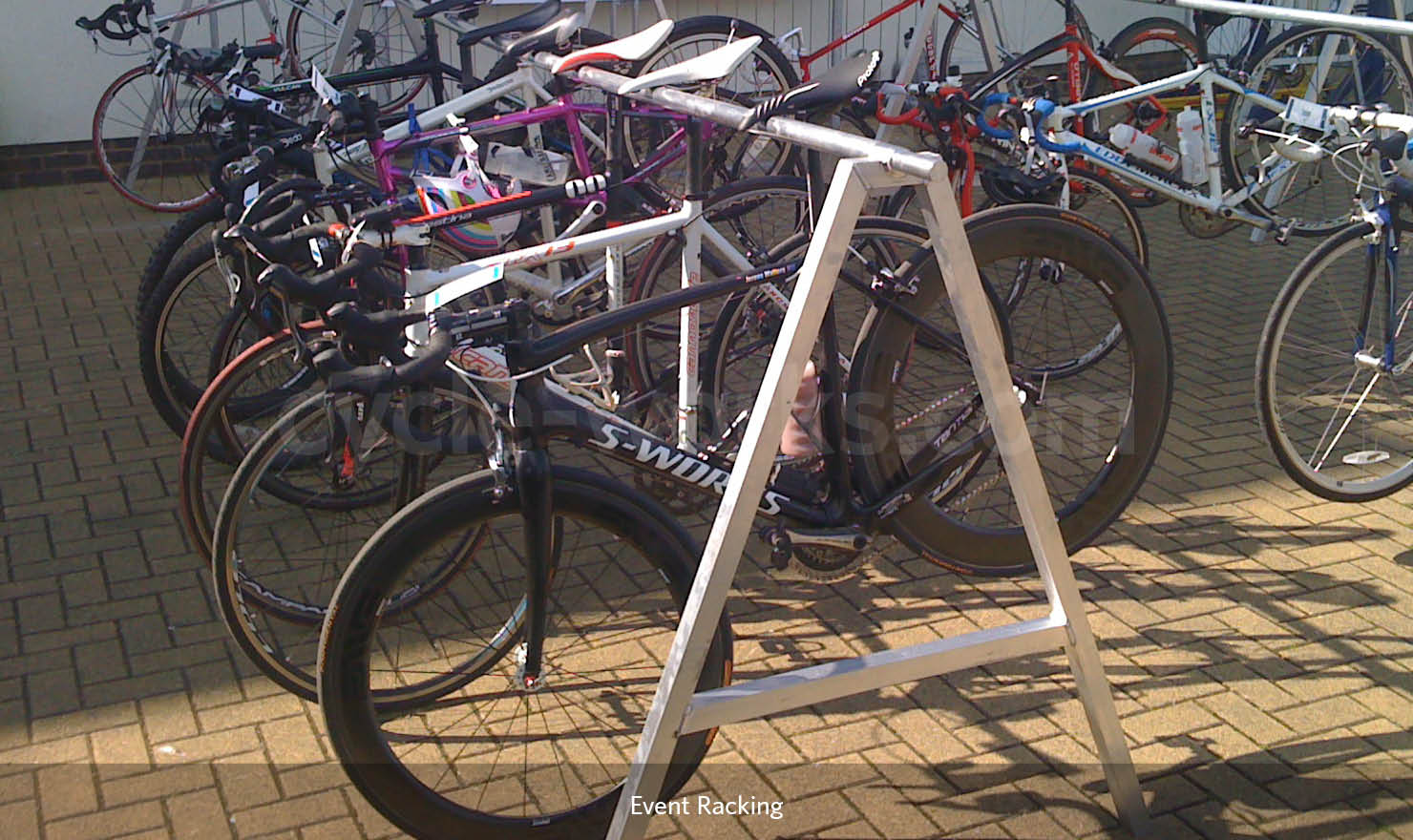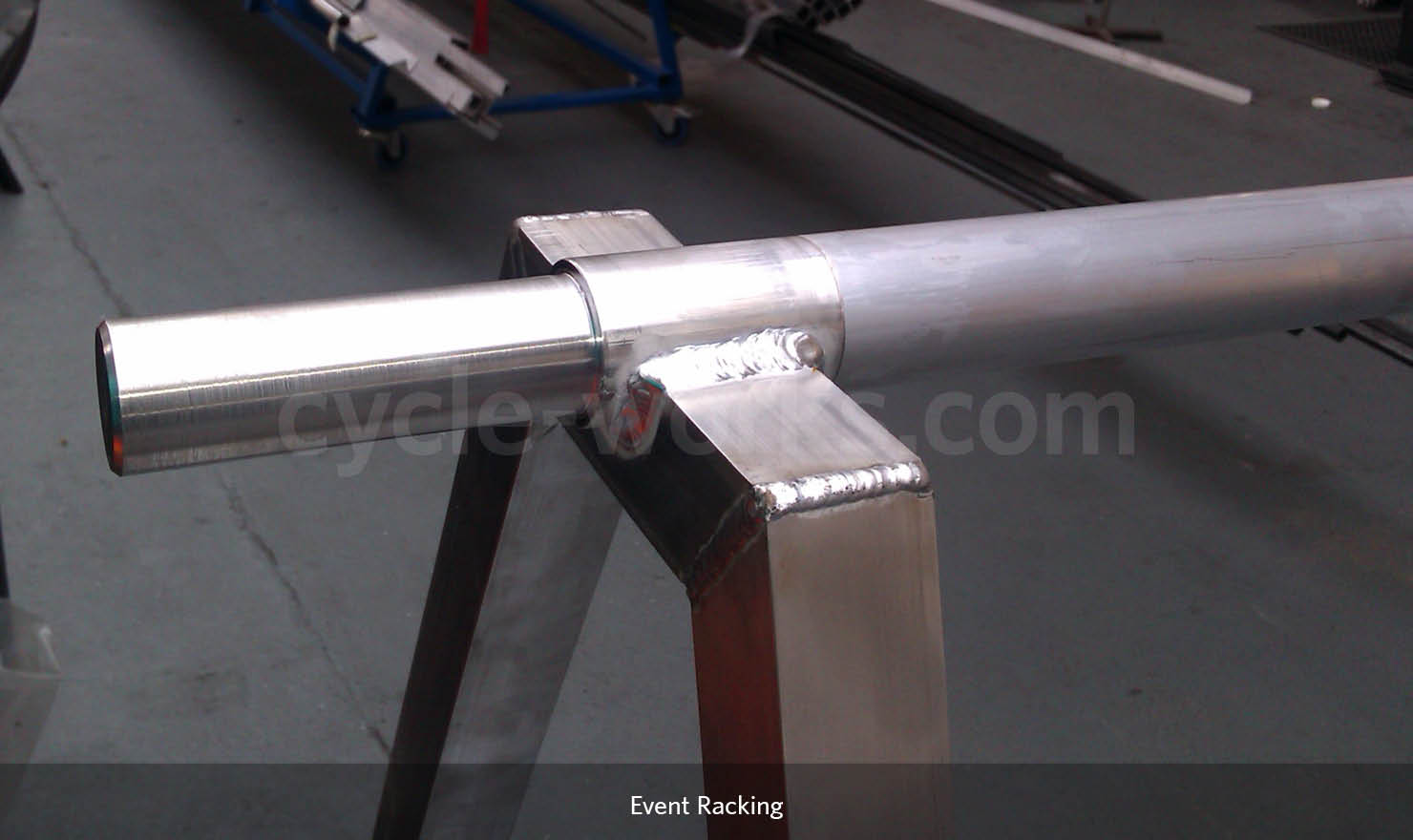 The modular Cycle-Works event racking can support 7-8 cycles per 3.2 metre section. It is lightweight by design and can be transported in a small van and erected in just a few minutes. The standard is to hang bikes from their saddles or handle bars.  The racking stands 1.2 m off of the ground and can therefore cope with most bike sizes.
The Event Racking is a highly versatile, portable and sturdy valet parking system, which can be used for all types of events.
This event bike rack system is superior to other rack systems in its ability to be easily transported, stored and assembled.
Features & Benefits
Lightweight aluminium construction
Can be set up in just a few minutes
Flexible installation designs
Capacity: Each 3.2m section will hold 7-8 bikes
Available for hire (up to 200 spaces) or for purchase (any quantity, made to order)
Please contact us for a quotation.