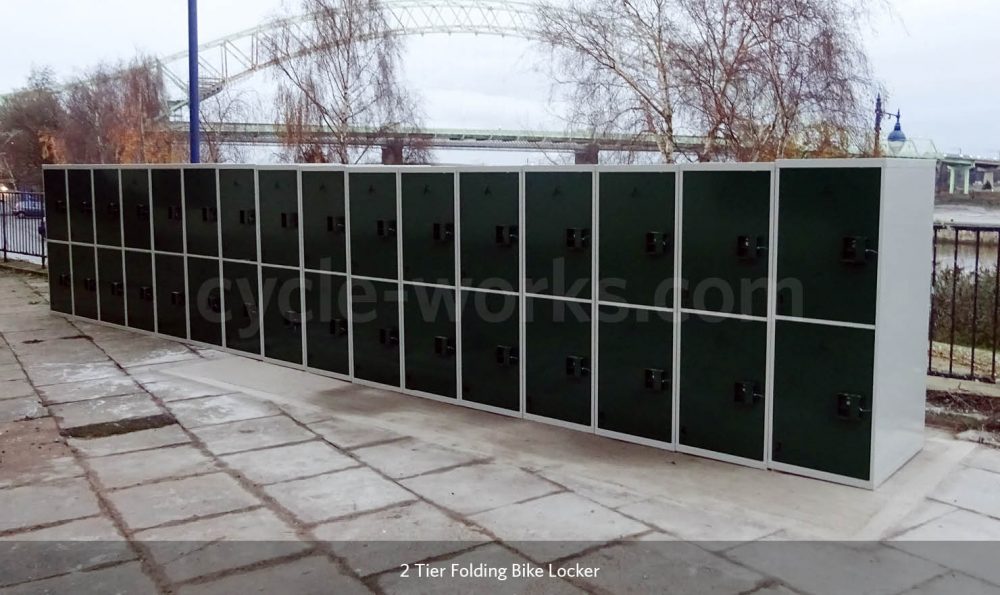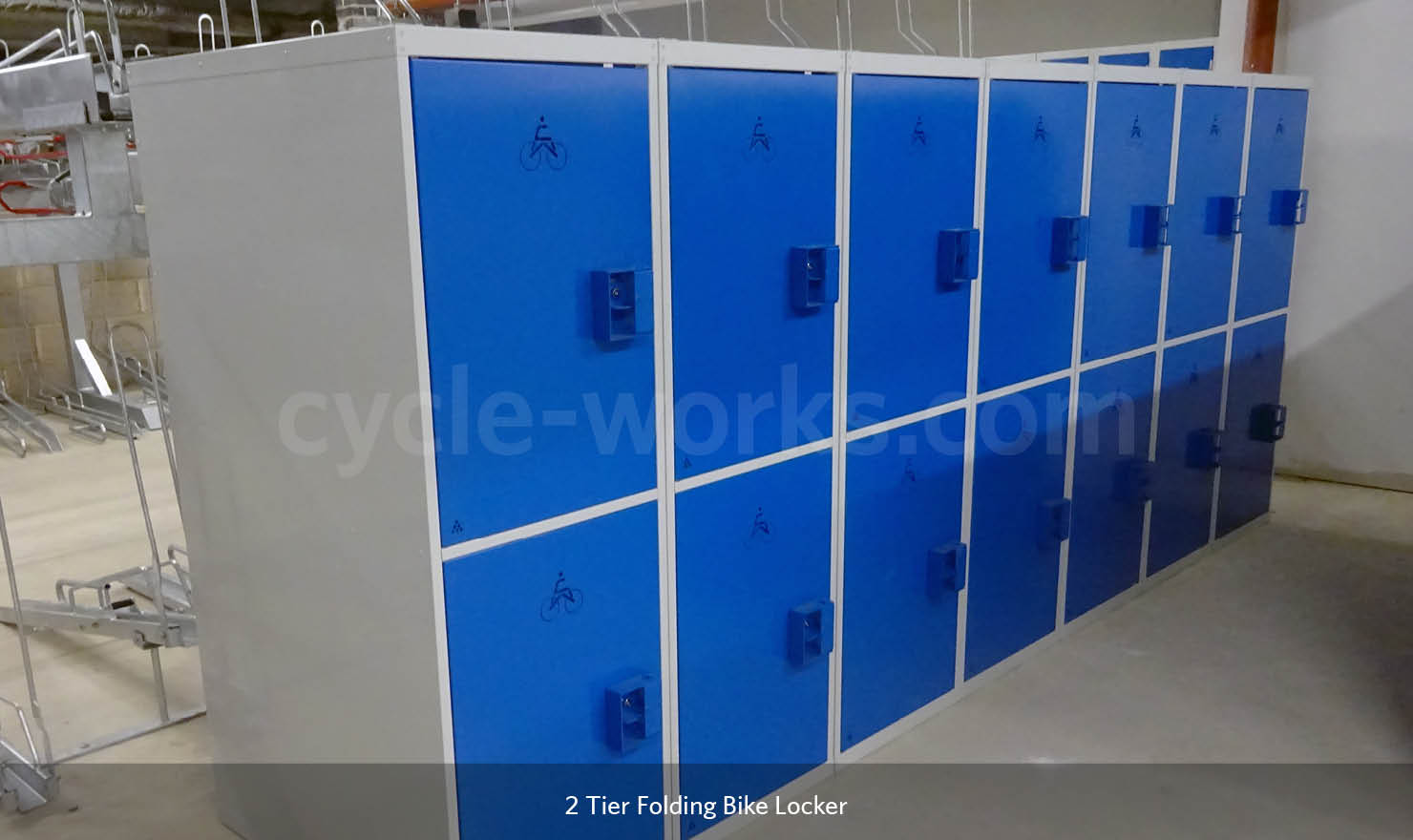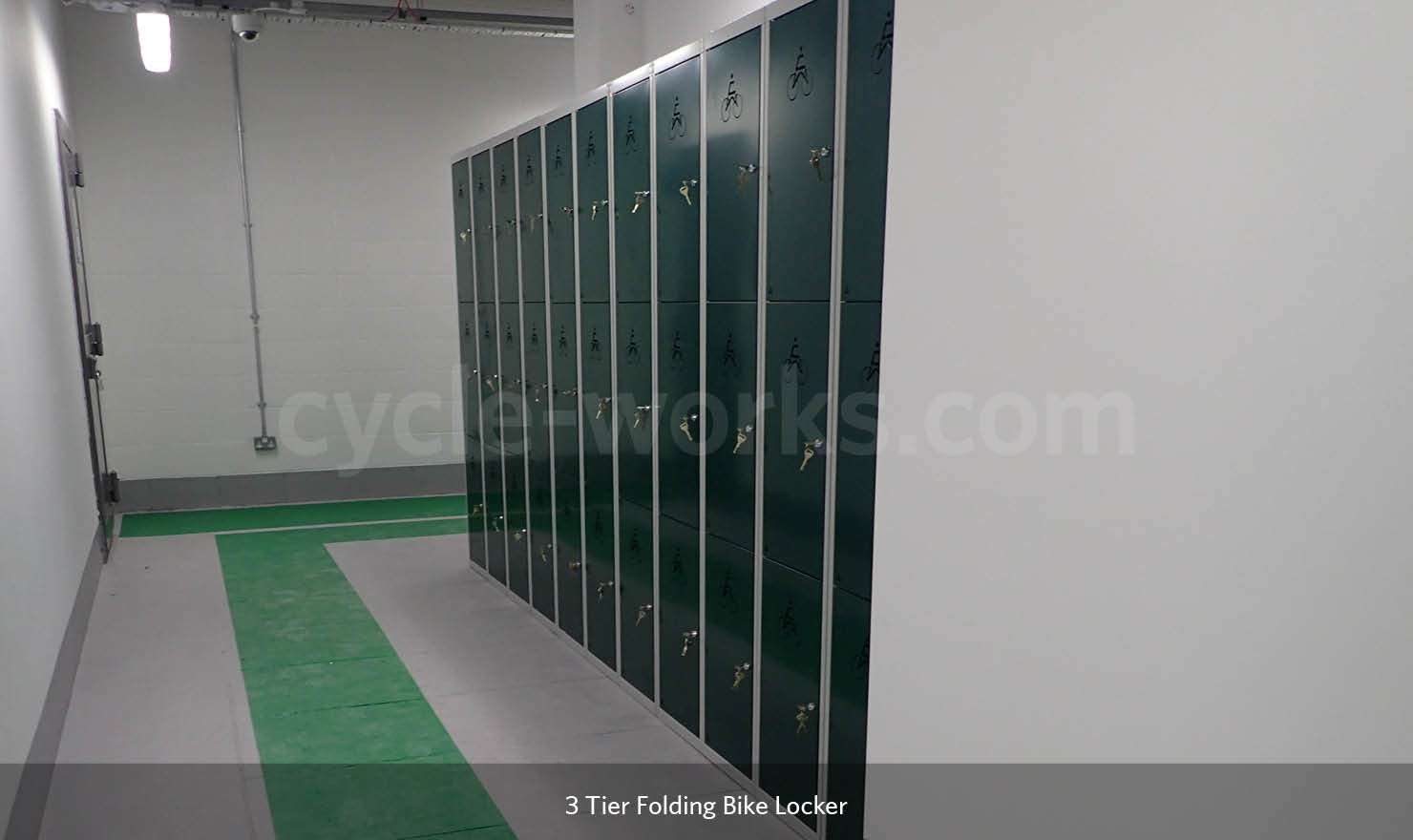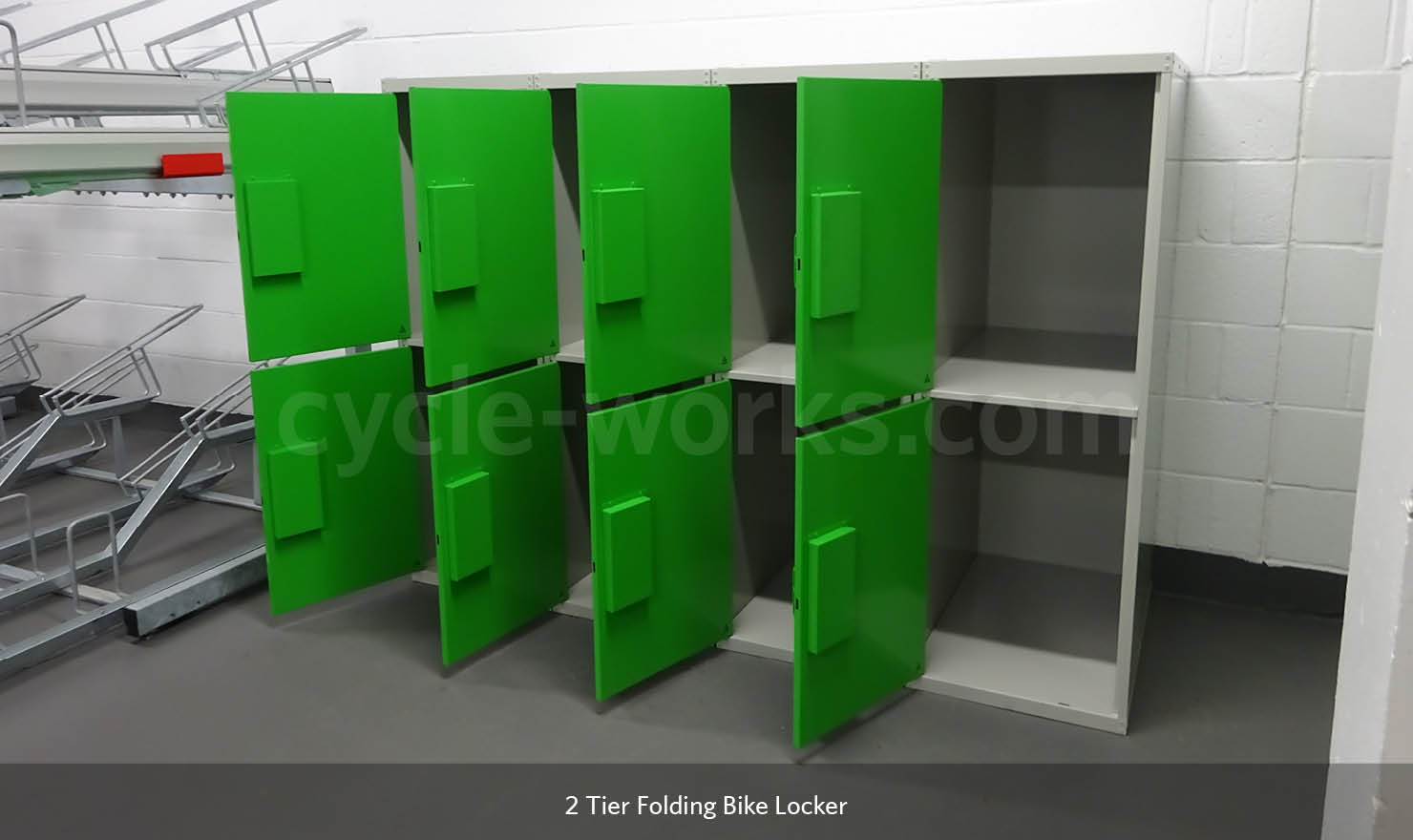 Bromptons and folding bicycles are proving increasingly popular with regular commuters, especially in the City of London. It is easy to see why they're the choice of the commuter – flexible, durable and easy to thread through the chaotic traffic of the city, they offer a practical and easy means of travel, especially when combined with trains and buses.
To cater for this growing folding bike market, Cycle-Works have designed 2 different types of small bike lockers.  One model is just the right size for the small Brompton folding bikes features 3 compartments per column. The compartments of the 2-tier version are larger and therefore can accommodate almost all models of folding bikes.  Both types have a small footprint,yet are large enough to also fit a helmet and the accessories the average commuter needs.
The innovative British design and construction includes a unique design of lock that means it can be locked with either a D-lock, cable lock or padlock and still be accessed by the master override key. As with all our bike lockers ,we offer bespoke colours and custom branding if required.
Click to view products – https://cycle-works.com/products/folding-bike-lockers/
Alternatively, please contact Cycle-Works at sales@cycle-works.com or speak to a member of the team at 02392815555