New cycle parking for UCLAN Friargate, Preston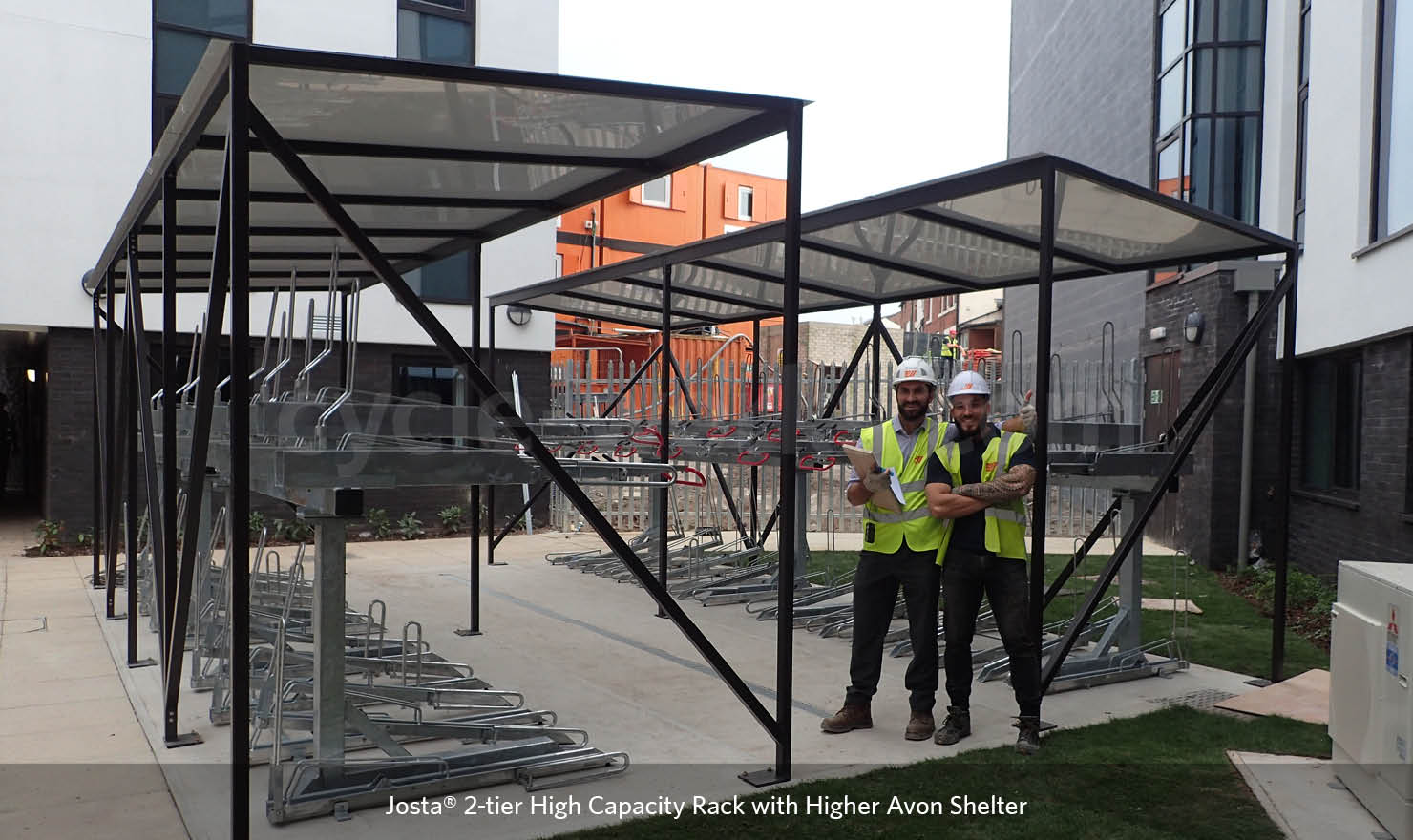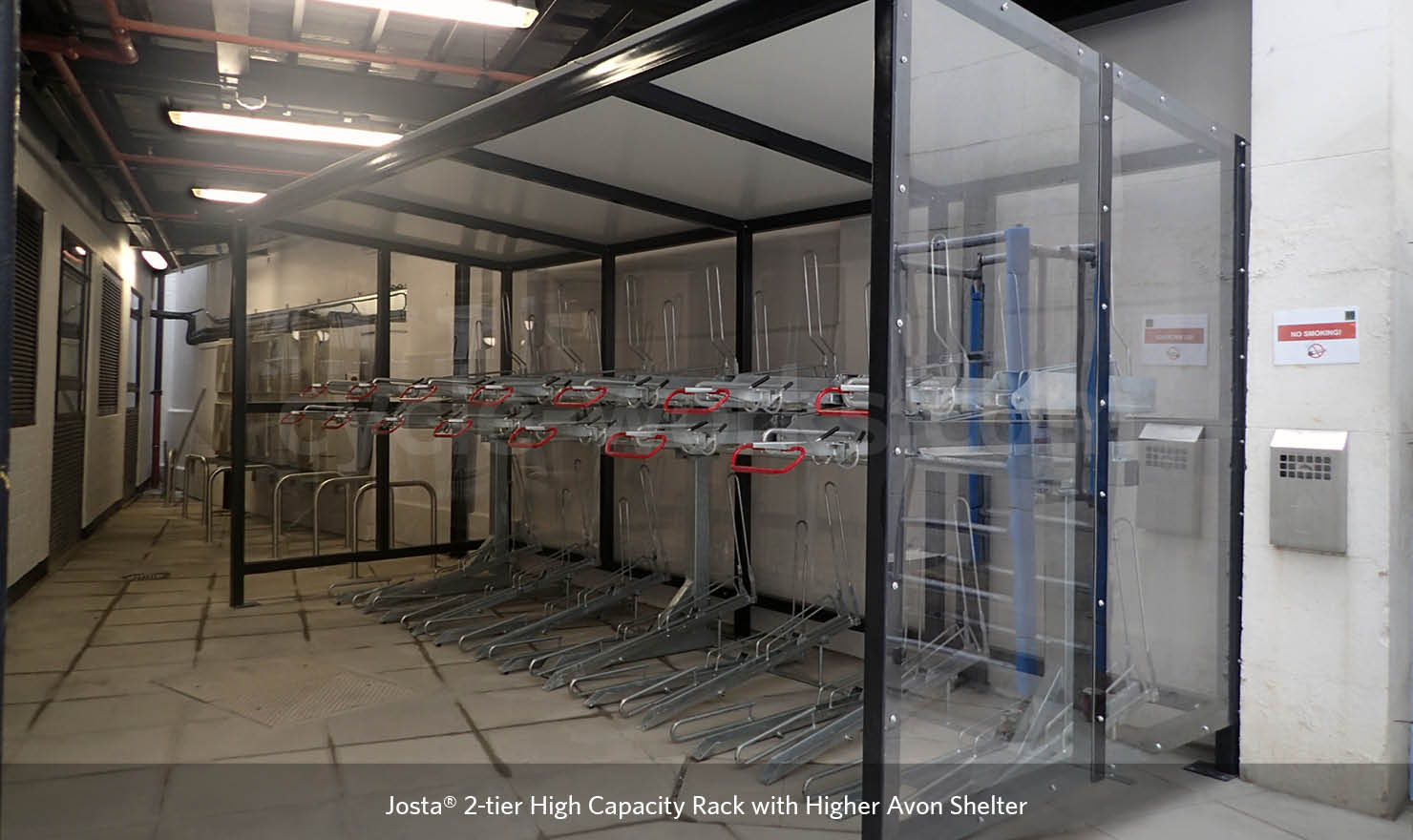 Cycle-Works have recently completed the installation of two Higher Avon shelters at the new Friargate student accommodation for the University of Central Lancashire in Preston.
In total, there are nearly 70 cycle spaces using our high capacity Josta 2-tier cycle racks.
Working closely with the main contractor, Eric Wright Construction, the installation was completed over two days and now allows new students to securely park their bikes near to their accommodation.
The Higher Avon shelters are specifically designed to cover the Josta 2-tier racks and can be designed to any length required. For the Friargate project each shelter accommodates 34 bikes with the two shelters facing each other to form a compound in the courtyard.
The framework of the shelter is fabricated from galvanised mild steel box section which is then powder coated. The colour of the shelter matches the paintwork on the building.
The roofing is aluminium composite panels with a white gloss on the underside to maximise the light and a matt grey on the top side.
The Josta 2-tier racks are the ideal high capacity solution for this type of location; they are robust and low maintenance.
Looking for another sector