Sheffield racks installed for residents at Sandringham flats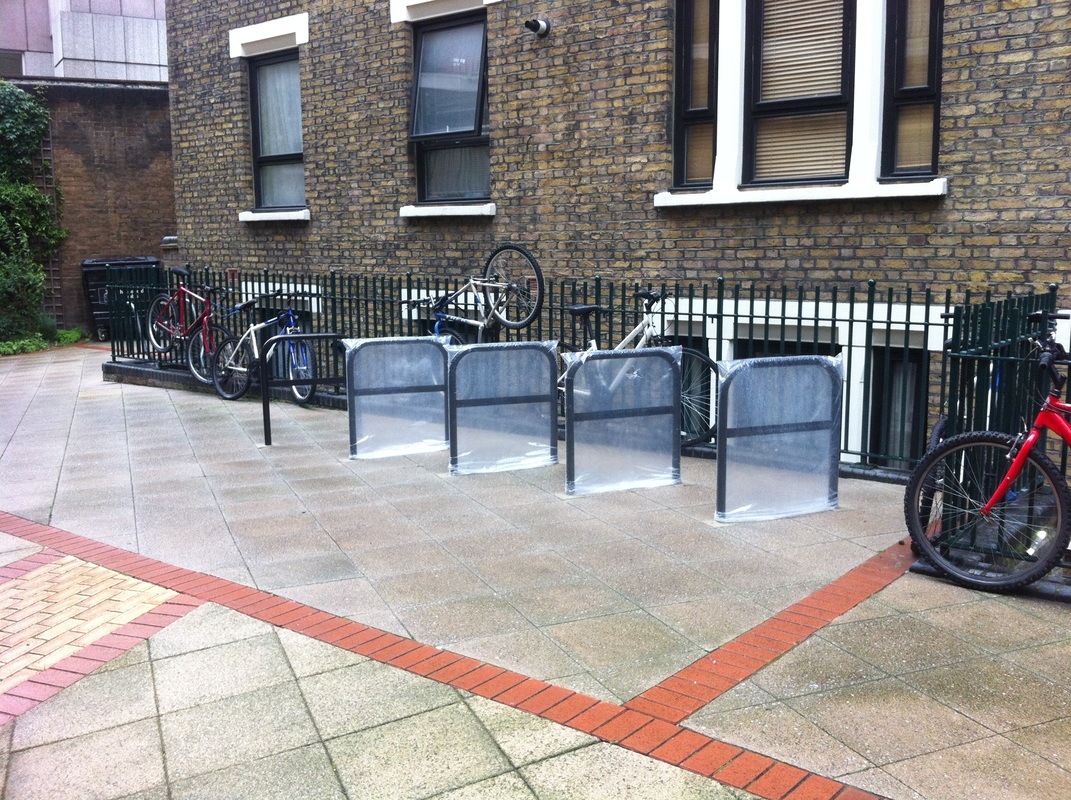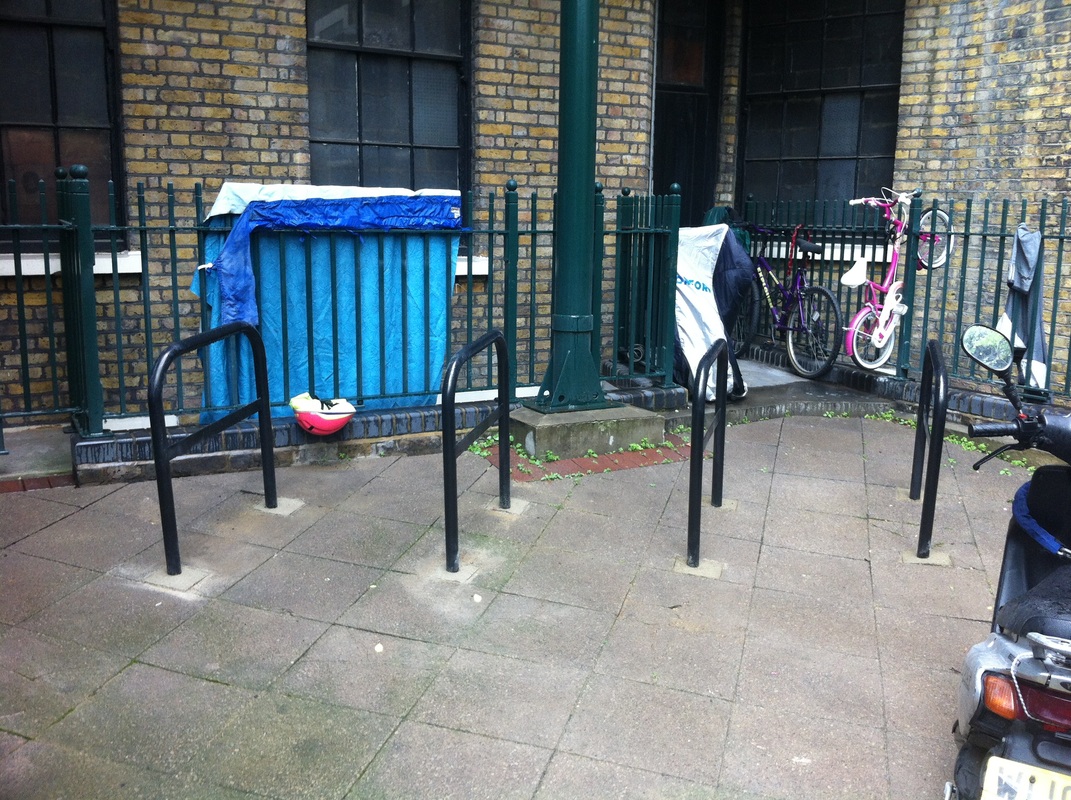 The residents of Sandringham Flats, Charing Cross in London have recently received some new cycle parking in different locations across the site. A total of 18 Sheffield stands, in black, with a security bar and embedded in concrete for security were supplied by Cycle-Works Ltd. This is what Steve Furness, Vice chairman of Sandringham residents association, said:
"The residents association here at Sandringham flats were looking for a solution to an age old problem. As more residents went "green" and acquired bicycles the issue of where to store them became more and more of an issue. We had damage occuring to railings, fire exits being blocked and complaints from residents and the commercial residents, so we decided to take some action.
We managed to raise some modest finance and started looking at areas where we could have racks. We approached a number of suppliers and found Cycle-Works to be, by far, the best to deal with. They gave us a wide choice of solutions and were always happy to give advice to our many and varied questions.
As always, with community groups,  it takes some considerable time for plans to become reality and it was the case for us as well. From planning to execution the project took nearly a year and Cycle-Works were with us every step. When the racks arrived in Sandringham, many people were asking; " How soon will they be installed?".  So we set to work getting them installed!
It was a very quick process with installation of all the racks in 2 different areas in under 24 hours, in a central London location, with no issues at all.
And they have been a massive success. So much in fact that we are  about to fit some more, due to the demand."
Looking for another sector