LCC – Major cycle parking overhaul completed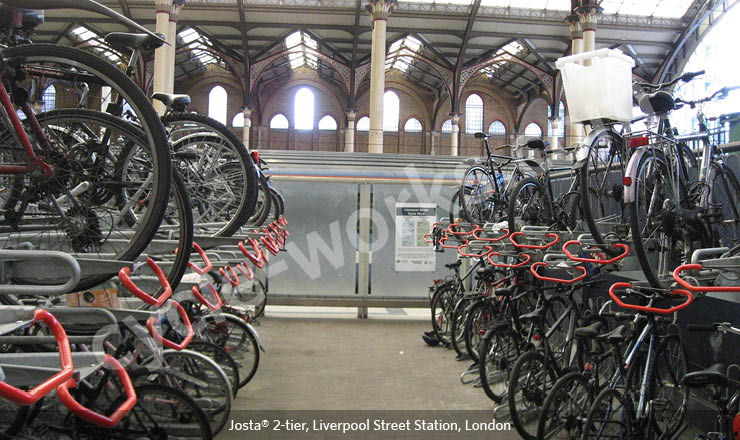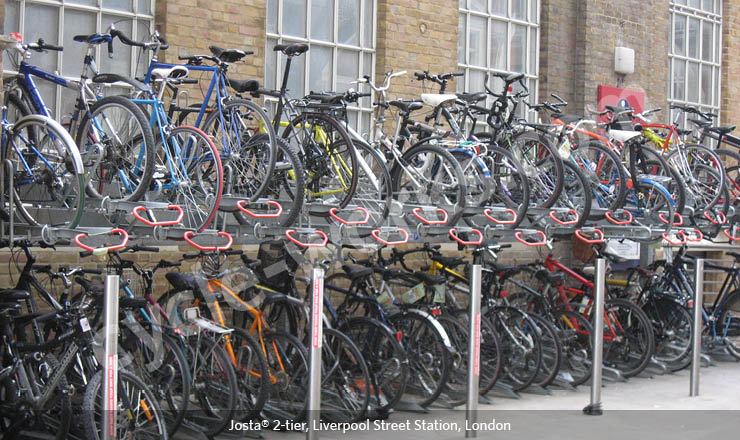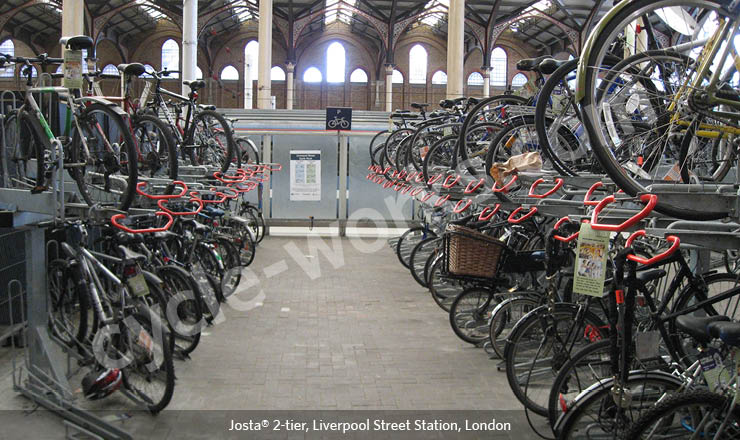 Installation of new two-tier cycle racks have doubled Liverpool St station's cycle-parking capacity, with the new facility increasing provision from 116 bikes to 233.
The new racks were funded by Transport for London and Network Rail. The German-designed Josta racks use an innovative rear wheel-locking design, allowing bikes to be safely lifted overhead.
LCC communications officer Mike Cavenett said, "These are impressive bike racks. It's pleasing provision is improving for rail passengers, though it looks like these racks have filled up almost immediately.
"We're pleased the mayor has pledged another 60,000 new bike racks in London, up from his commitment to only 10,000 last year. This is much nearer the 100,000 spaces LCC has consistently said London urgently needs."
Minister criticised London bike parking facilities
Earlier this year, Transport minister Lord Adonis criticised cycle parking at London.
Source: London Cycling Campaign
Looking for another sector