Kings Cross regeneration project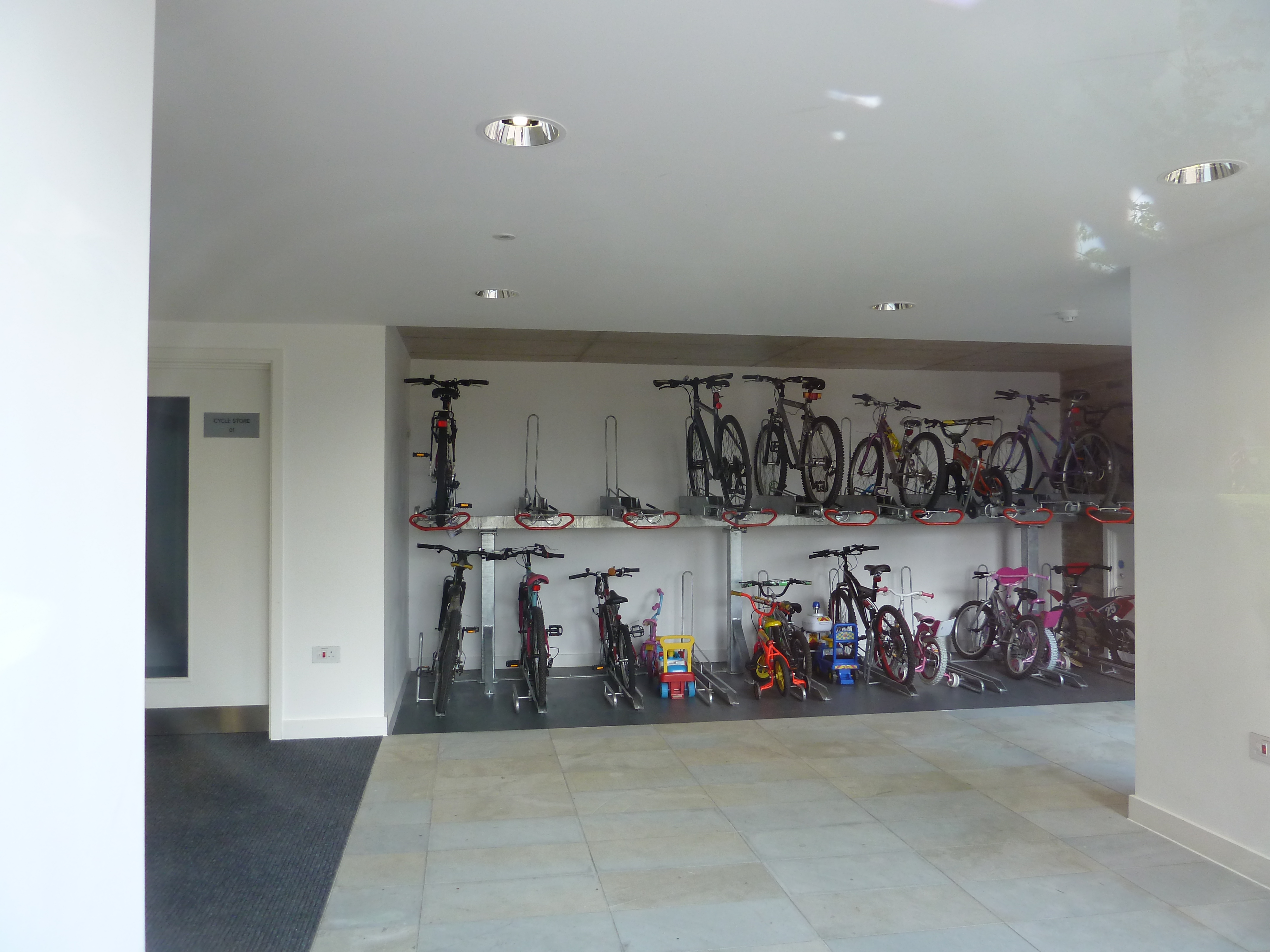 As part of the multi-million pound 67 acre Kings Cross re-generation, the major contractor Carillion, has been employed to build commercial offices, residential blocks and surrounding infrastructure.
The first residential block, R4, built to provide affordable housing apartments, is due for completion in just 2 weeks.
Cycle-Works have just installed 84 Josta 2-tier parking spaces and 14 traditional Sheffield stands (giving 28 bike spaces) at various locations on the ground floor for use by the residents.
These installations were carried out on behalf of Southdown Construction, a sub-contractor for Carillion.
The installations were achieved on time and completed in just 2 days.
Josta 2-tier parking and traditional Sheffield stands
Looking for another sector