Haywards Heath Cycle Hub wins 'Highly Commended'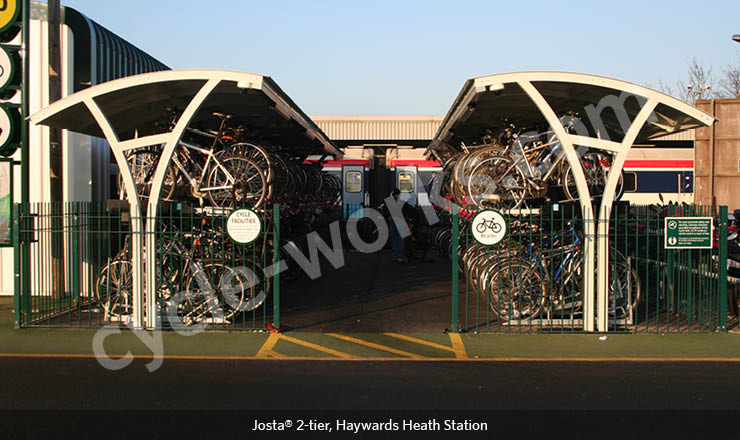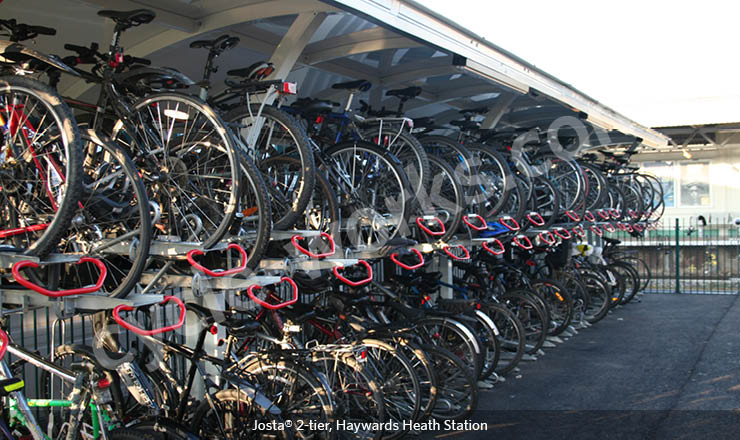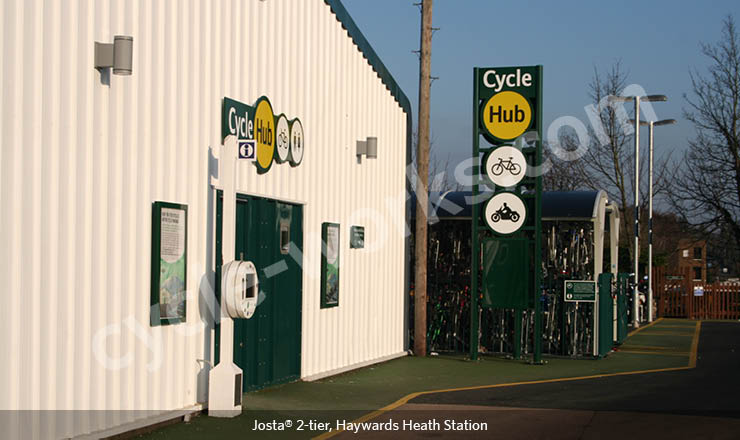 The Cycle Hub at Haywards Heath Station has been awarded the title of 'Highly Commended' at the recent ATOC Cycle Rail Awards 2012 held at the Houses of Parliament.
Haywards Heath Cycle Hub was seen, by the judges, to be well-designed and well-considered. The project increased the number of bike parking spaces from just 75 to over 300 at one of Southern's busiest commuter stations.
Cycle-Works worked closely with Southern to supply and install 160 parking spaces in the Cycle Hub using Josta 2-tier racking. In addition, a further 140 Josta 2-tier racks were installed in an outside area under the new, stylish Higher Kennet shelters.
Josta 2-tier racks and Higher Kennet shelters
Looking for another sector