Greens Cafe, Southsea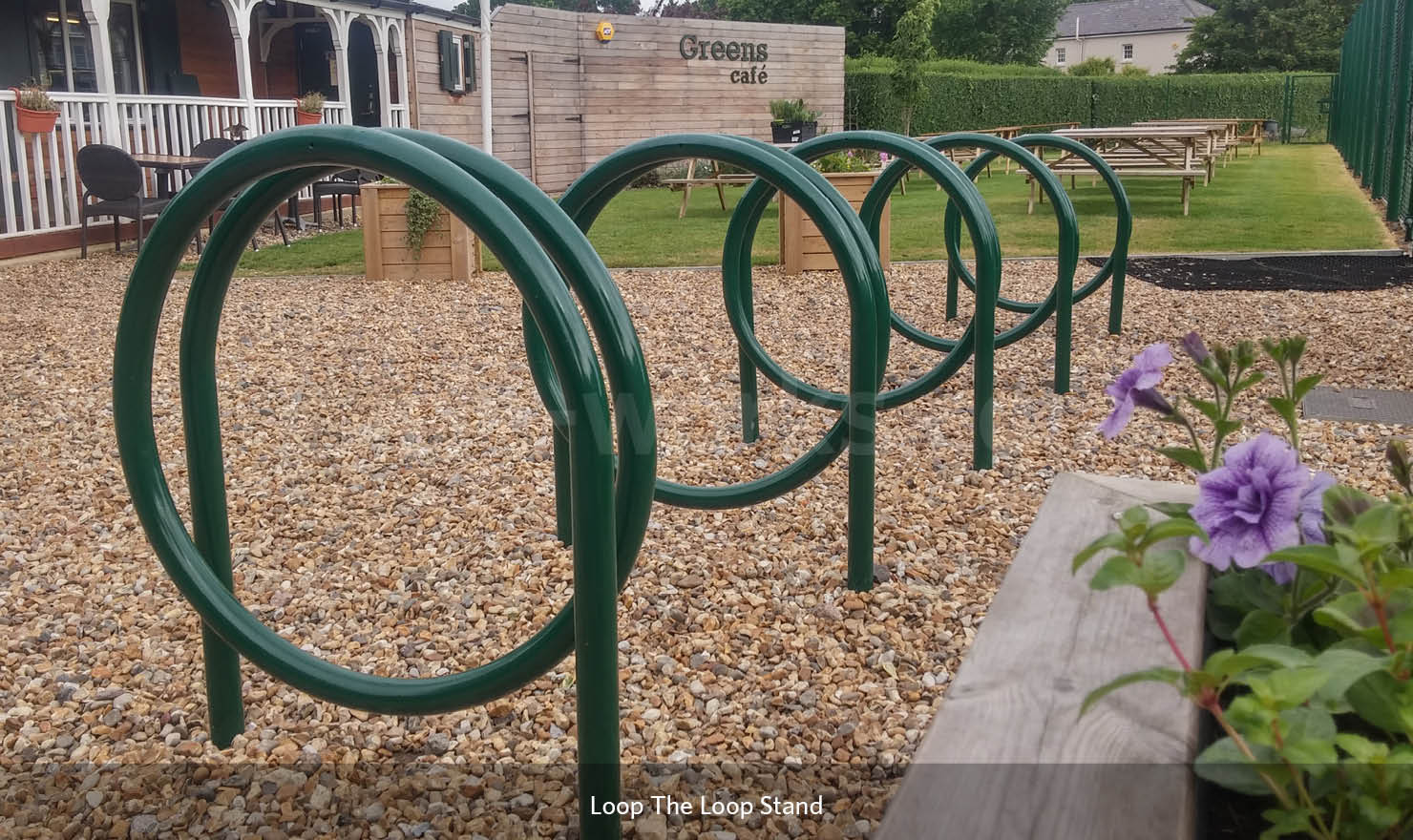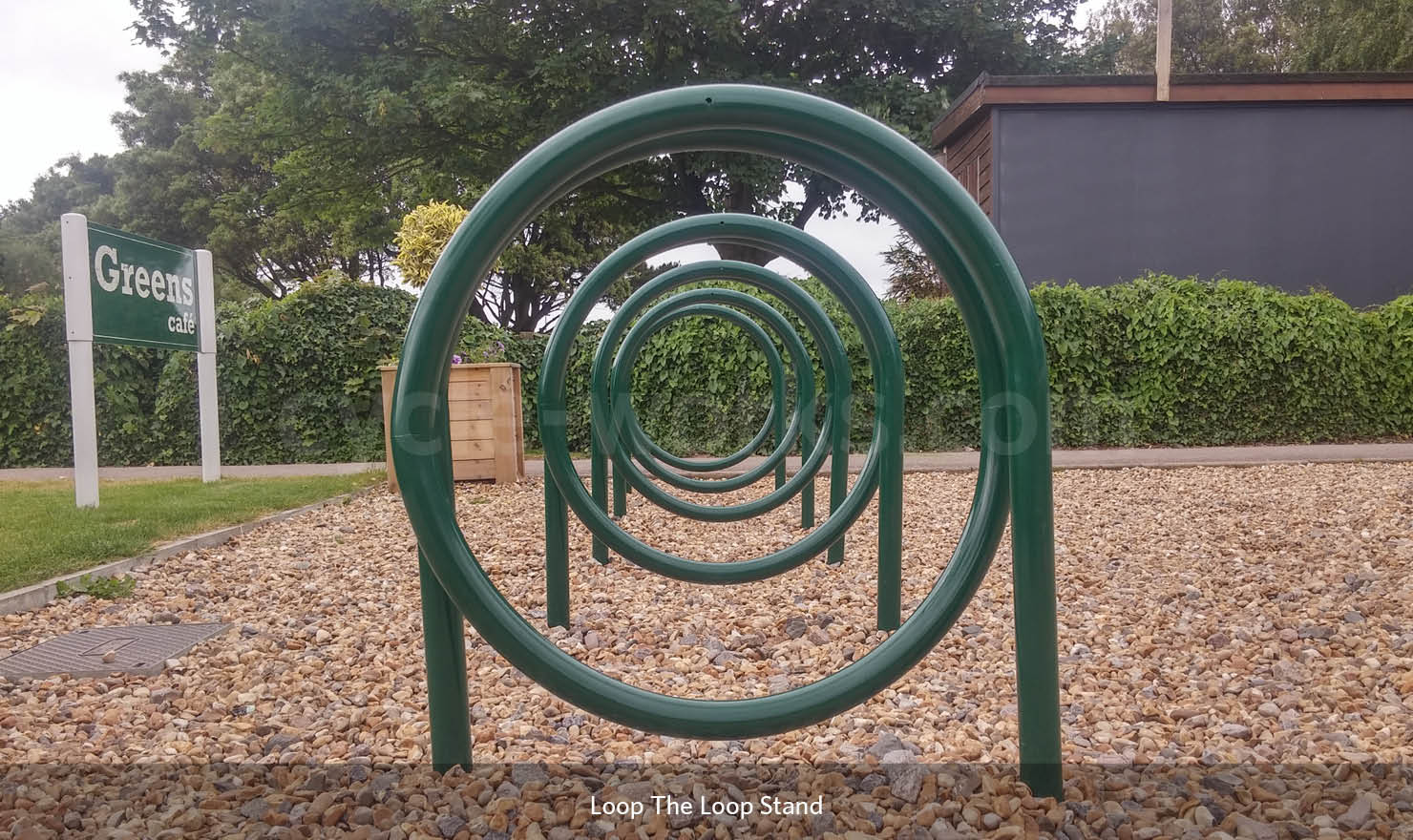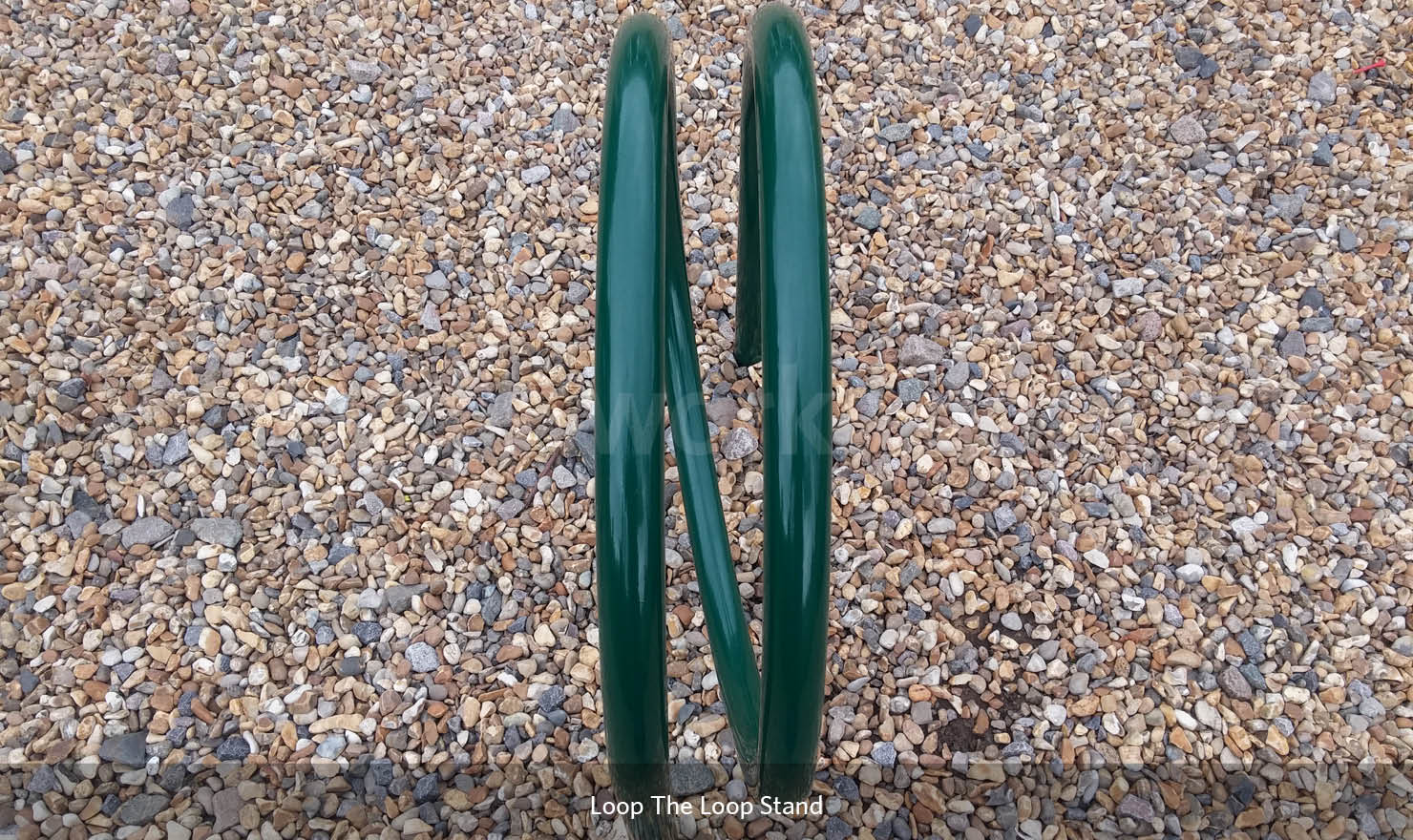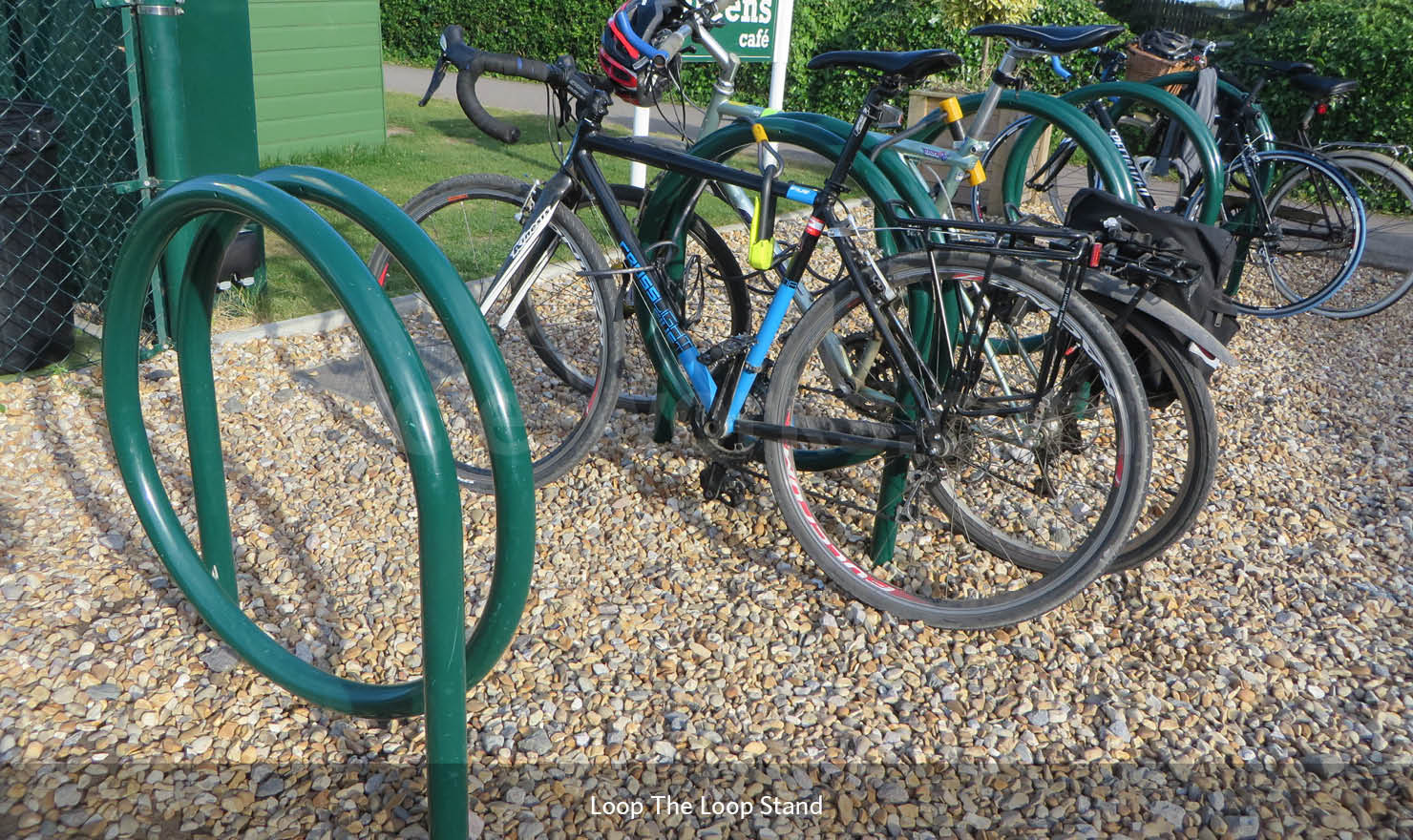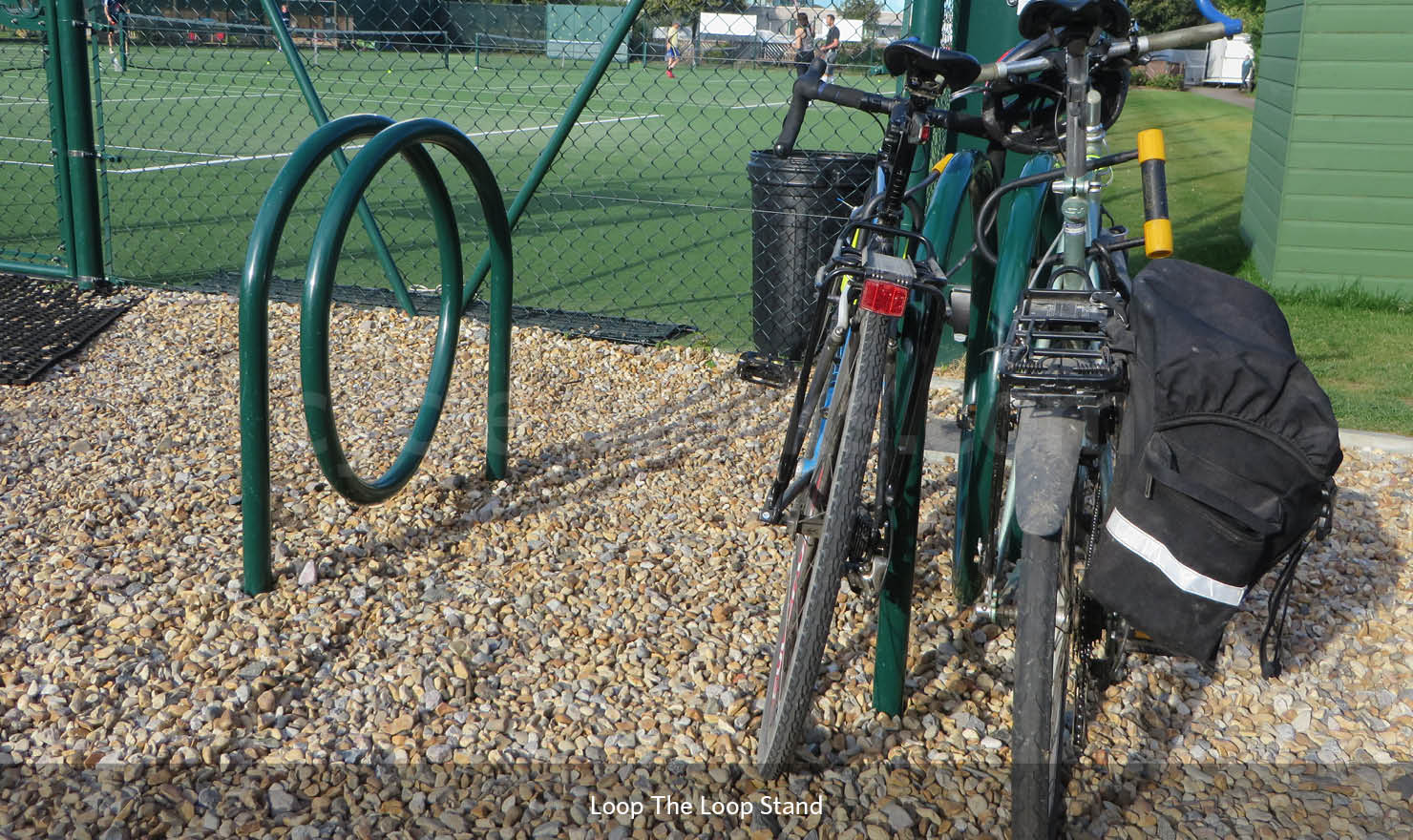 5 Loop-the-Loop were installed at the popular Greens Café in Southsea. As the racks are in full view of the café's garden area, this distinctive and attractive rack type was the owners' preference over more standard racks.
The Loop-the-Loop rack is designed to space the bicycles on each side further apart to avoid handlebars and cables being tangled up.