East Croydon station gets Josta 2-tier racks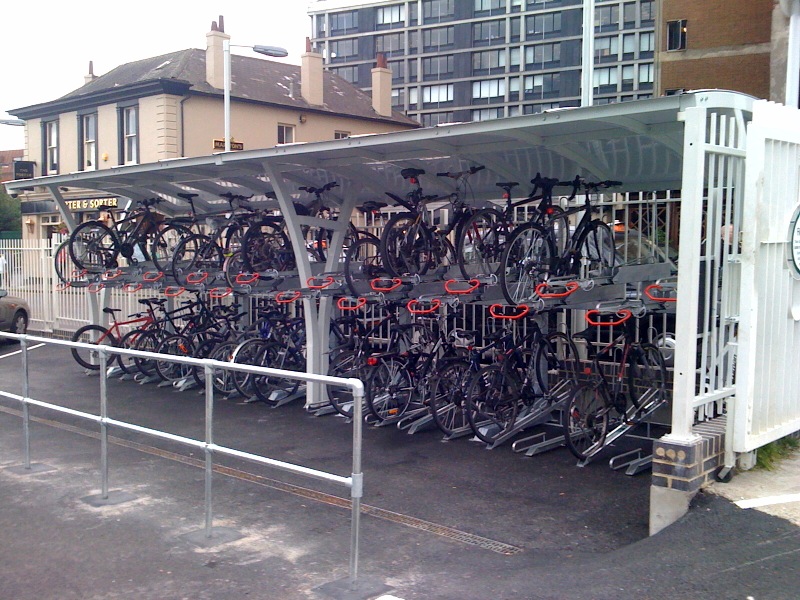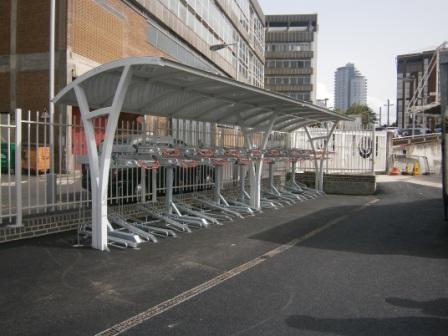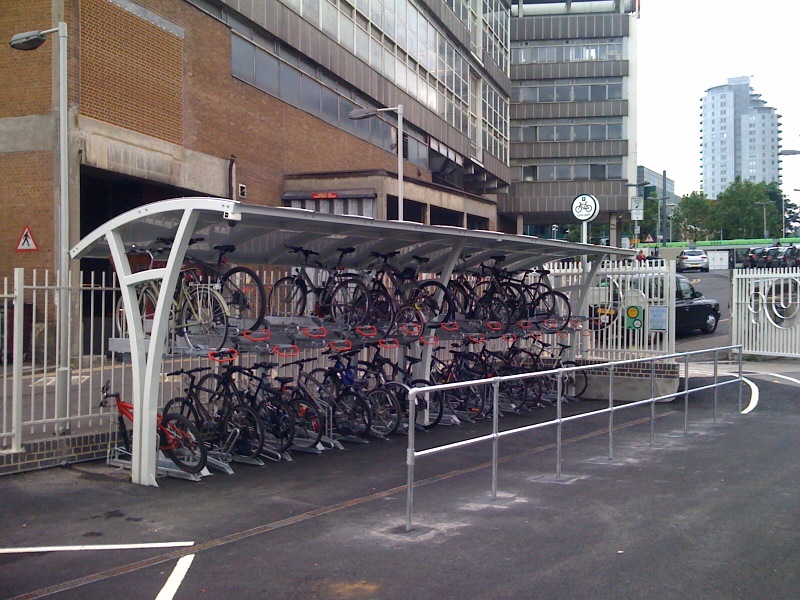 Cycle-Works has just completed the installation of 40 Josta 2-tier bike parking spaces under a 9.6m long Higher Kennet shelter at East Croydon railway station.
The works were carried out on behalf of the major construction company BAM Nuttall who are in the process of constructing a new bridge that will connect two parts of the station over the lines.
The installation was carried out in two stages. Firstly the Higher Kennet shelter was installed so that BAM were able to then tarmac the parking area. Two days later the Cycle-Works installation team were then able to continue with the second stage which included the fitting of the roof to the shelter and the fixing of the Josta 2 tier racks.
Josta 2-tier rack and  Higher Kennet shelter
Looking for another sector