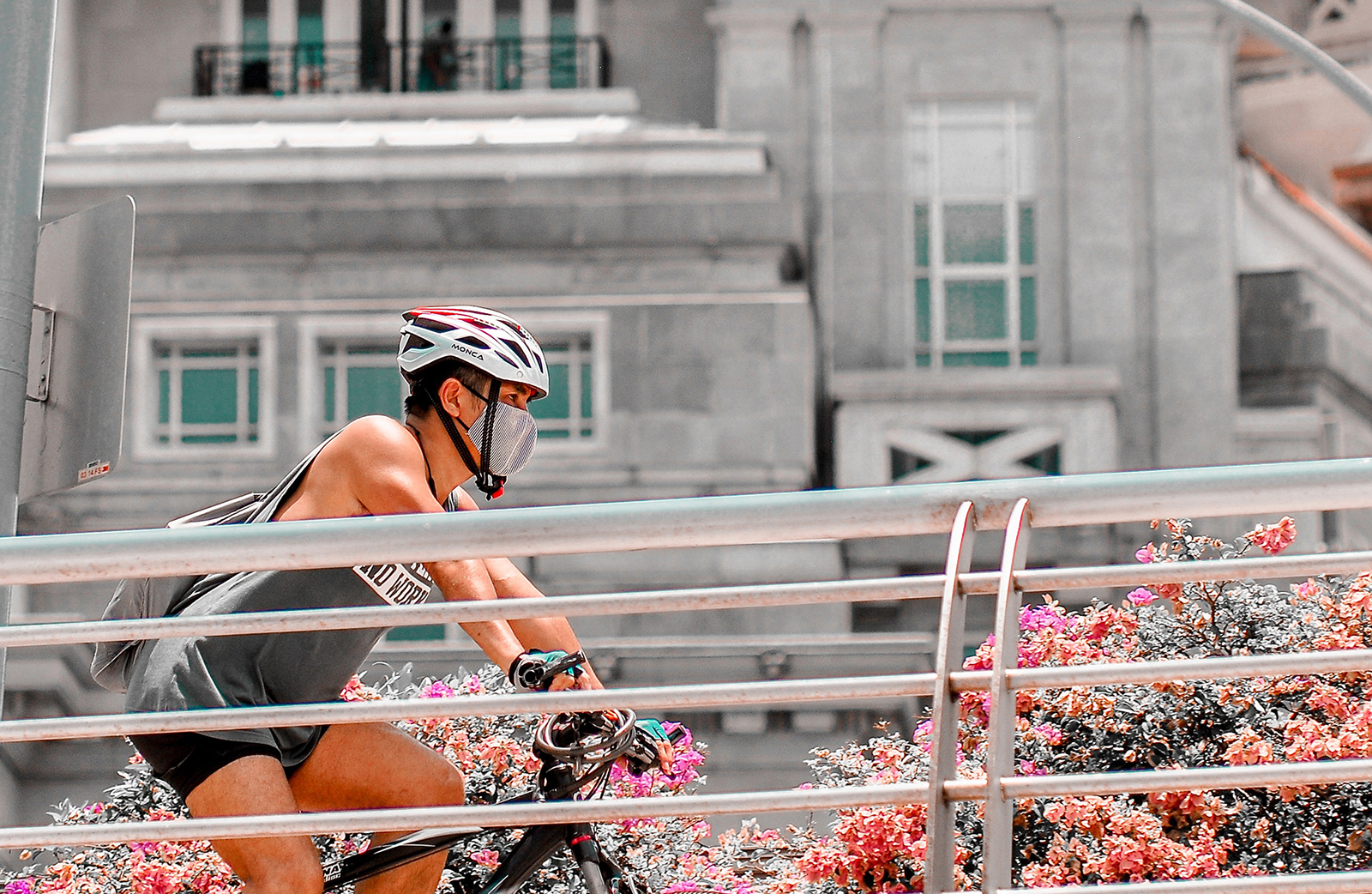 Restrictions imposed during the height of lockdown meant that only all but essential travel was permitted. Travel via motor vehicles and public transport dropped to a fraction of pre-outbreak levels. The quieter roads gave those who would otherwise have been too daunted to cycle in busy traffic the confidence to get back on their bike, and more of us turned to cycling as our form of daily exercise.
Cycle-to-work schemes also saw a 200% increase in bicycle orders from people working for emergency services and many bike shops have seen up to an 80% increase in demand, as the pandemic spurs a cycling revolution.
---
Encouraging Active Travel
As the lockdown eases and the government encourages those who cannot work from home to return to work, this trend looks set to continue. Due to social distancing measures, public transport systems are running at a fifth of the capacity that they used to. UK Transport Secretary Grant Shapps told Sky News that he sees cycling and walking as part of the solution, "Active transport can keep people off public transport and get people to work under their own steam – and that can be a very important part of this [the nation's post-lockdown] recovery as well."
The government intends to introduce initiatives that encourage active travel, and announced on Saturday that it intends to fund £250m of improvements to cycle and walkways nationwide.
---
London Streetspace Scheme
Once such initiative is the London Streetspace programme, unveiled by Transport for London (TfL) and The Mayor of London Sadiq Khan. The scheme aims to transform the streets of London so that they can accommodate up to a tenfold in cycling and fivefold in walking as the lockdown continues to ease. The three key areas that the scheme focuses on are;
Rapid construction of cycling networks. This involves introducing 30km of permanent cycle lanes throughout summer 2020, as well the creation of temporary cycleways separated from cars, which may become permanent in the future.
Transformation of town centres. This enables local journeys to be made safely by foot or bike. Pedestrian footways are being widened (by extending it into car lanes and on street parking space) which will facilitate queuing and enable pedestrians to pass by whilst maintaining social distancing. Reduced speed restrictions for motor vehicles have been introduced.
Reducing traffic on residential streets. Creating 'low-traffic' neighbourhoods where some streets will be closed to motor vehicles, but open for people walking and cycling.
---
Cycling Around Our Home City
Cycle-Works are pleased to hear that Portsmouth City Council also intend to bid for a share of the government's £250m grant. Councillor Lynne Stagg has been exploring ways this could work in our hometown Portsmouth, such as the extension of cycle lanes extended and car-free roads. She said,
"We want to create is a safe cycling and walking network around the city. I'd like to see a map in the style of the London underground showing cyclists the different routes around Portsmouth. We had too many cars on the road before lockdown and too much pollution. The norm before Covid-19 should no longer be the norm, we have got to take this opportunity to address these issues".
---
Putting Safety First
Cycle-Works took the early decision to be safe, and postponed all of our major installations.  However, since the lockdown has eased our installers are back on-site in small teams of two or three and adhere to strict health and safety procedures. Many of the smaller items we stock, such as wall racks and bike racks, are still available for delivery. If you would like to discuss your cycling requirement, please call 023 9281 5555.