Gullwing Shelter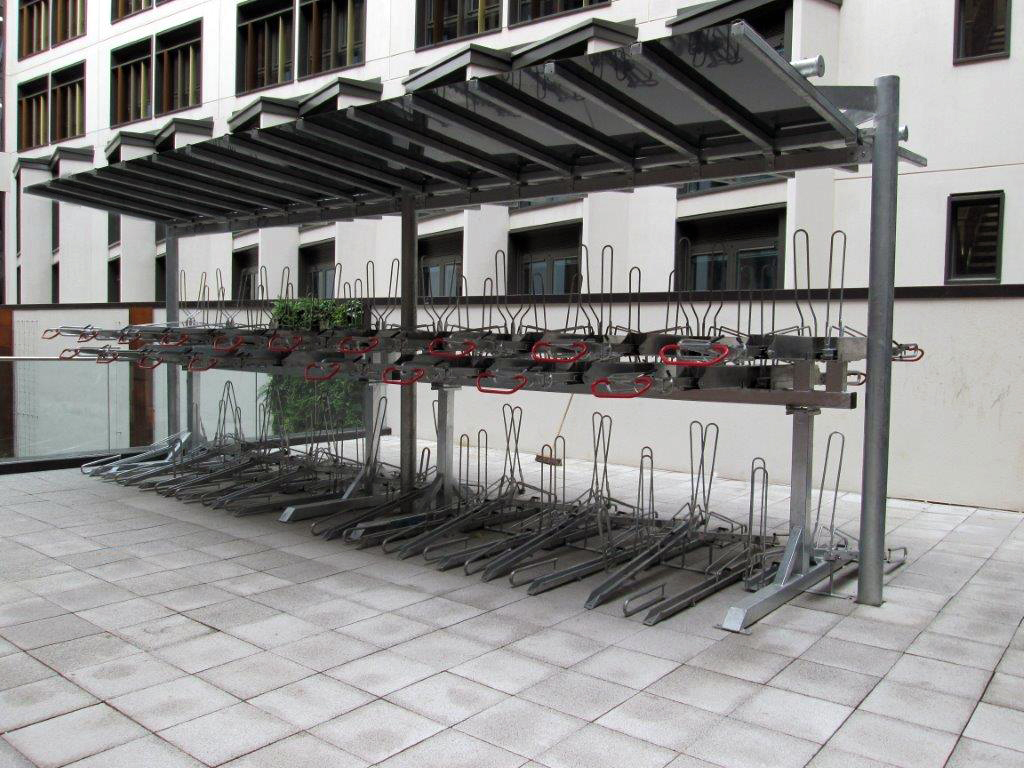 The stylish design of the Gull-Wing cycle shelter is perfect for keeping the modern appearance of a school or office building. Due to its versatility, the shelter can be installed as a cover for existing cycle racks, or fitted along with new racks from Cycle-Works.
The shelter's small footprint size the shelter is ideal for installation in tricky areas where drains, uneven grounds, or access issues do not allow a corner legged structure. As with all our products, this shelter is extremely durable, built using fully welded carbon steel support frames and 190mm carbon steel legs that are typically subfixed in a reinforced concrete foundation.
The cladding is typically a 5mm transparent PET material that is fire, shatter, and vandal resistant. For added safety and peace of mind during the darker months of the year, the  shelter can be
fitted with floodlights to increase visibility and act as a deterrent to potential thieves.
---
Features & Benefits
Sleek and stylish design
Oversized support legs for ultimate durability and safety
Modular design: can be built up in sections up to any size
Paint can be colour matched using RAL or BS colour charts
The versatile design can be used in areas where other shelters may be unsuitable
Click here to download the Gullwing specification sheet.
Pricing
Gullwing Shelters are extremely economic units to install. Quotes are based on your bespoke specification, location, and the quantity required.
Please contact us for a quotation, call 02392 81 55 55 or email sales@cycle-works.com.
---
Delivery
The current lead time is 6-8 weeks from receipt of your written purchase order. Extra time may be needed if extensive customisation is required.