Pump and Cycle Works Station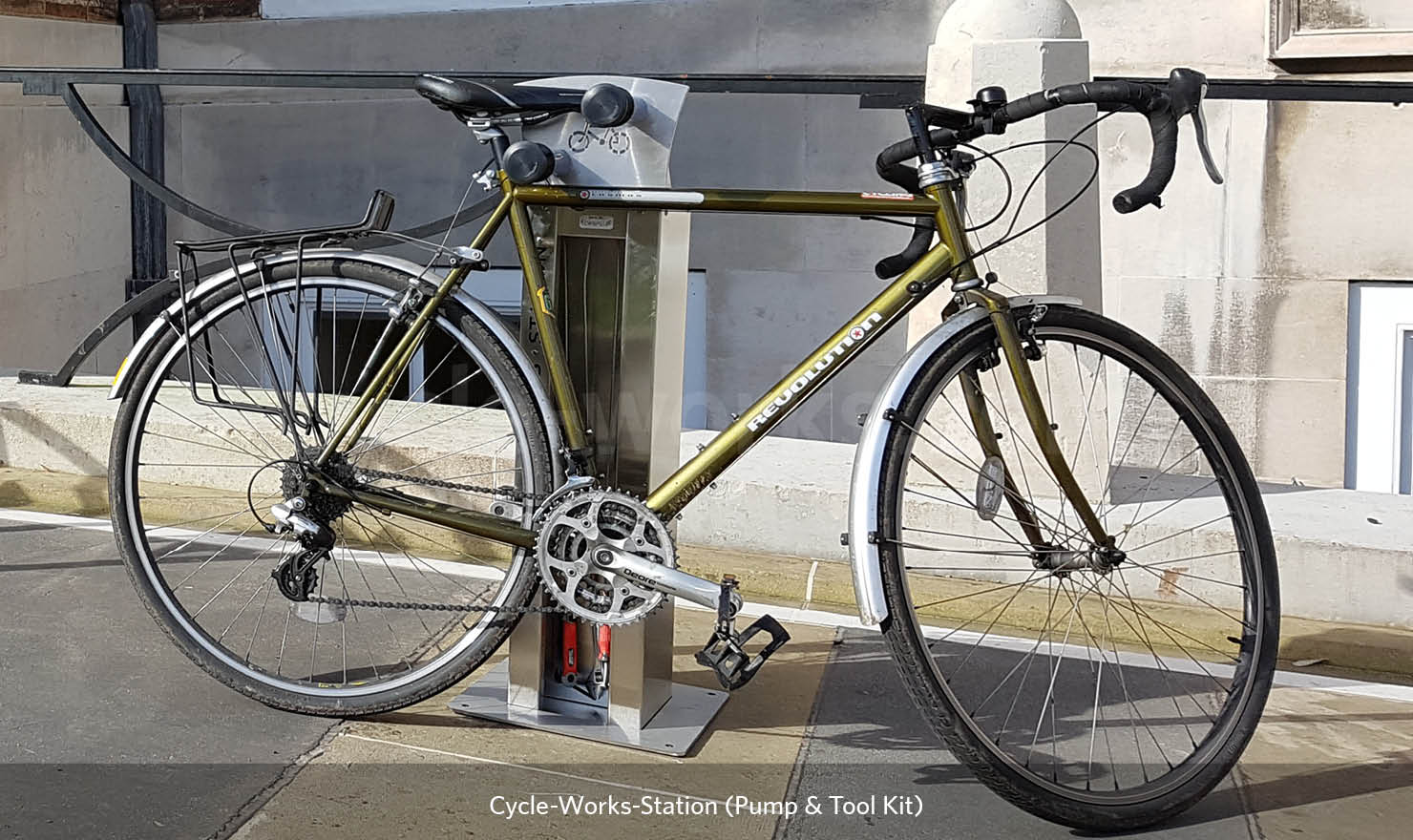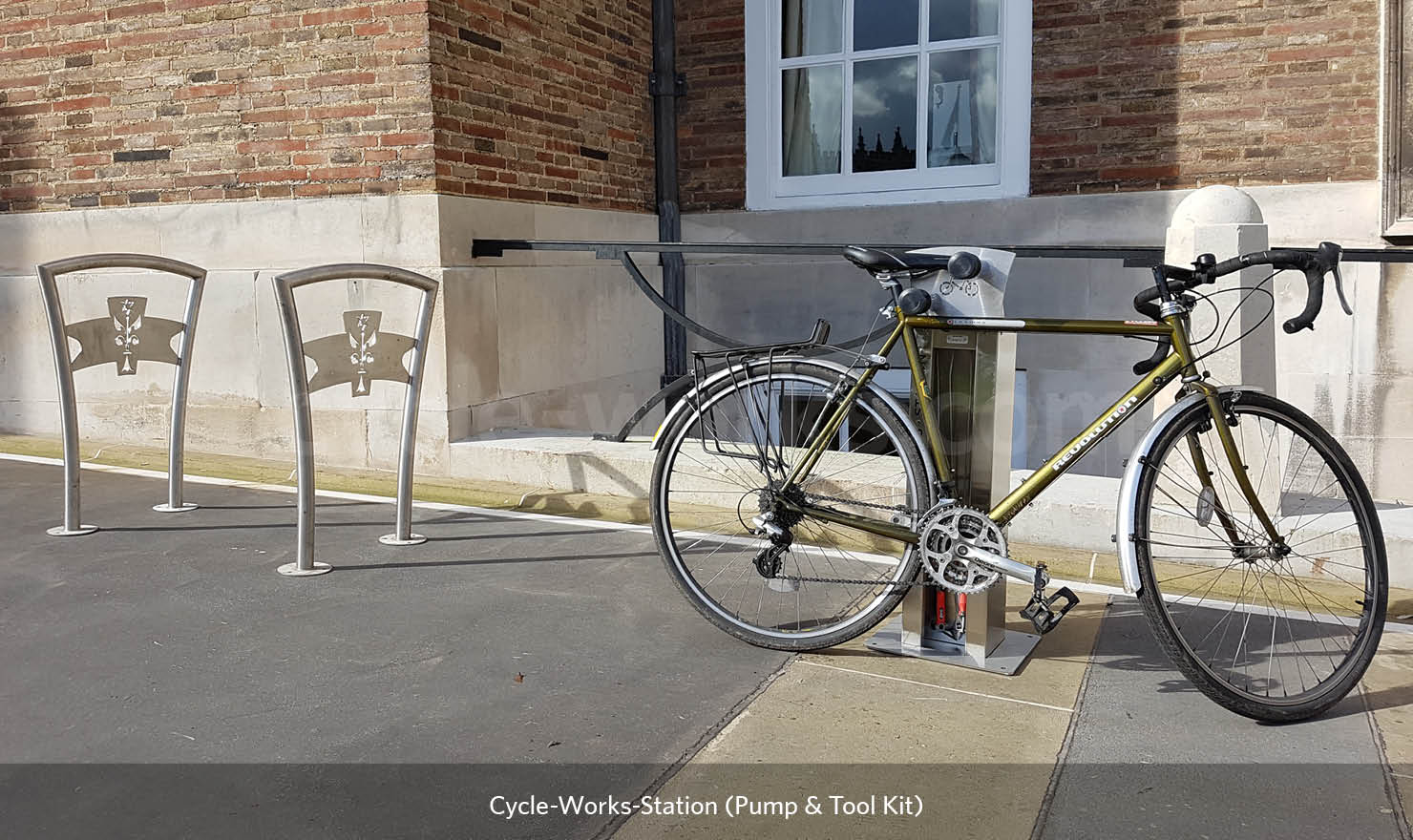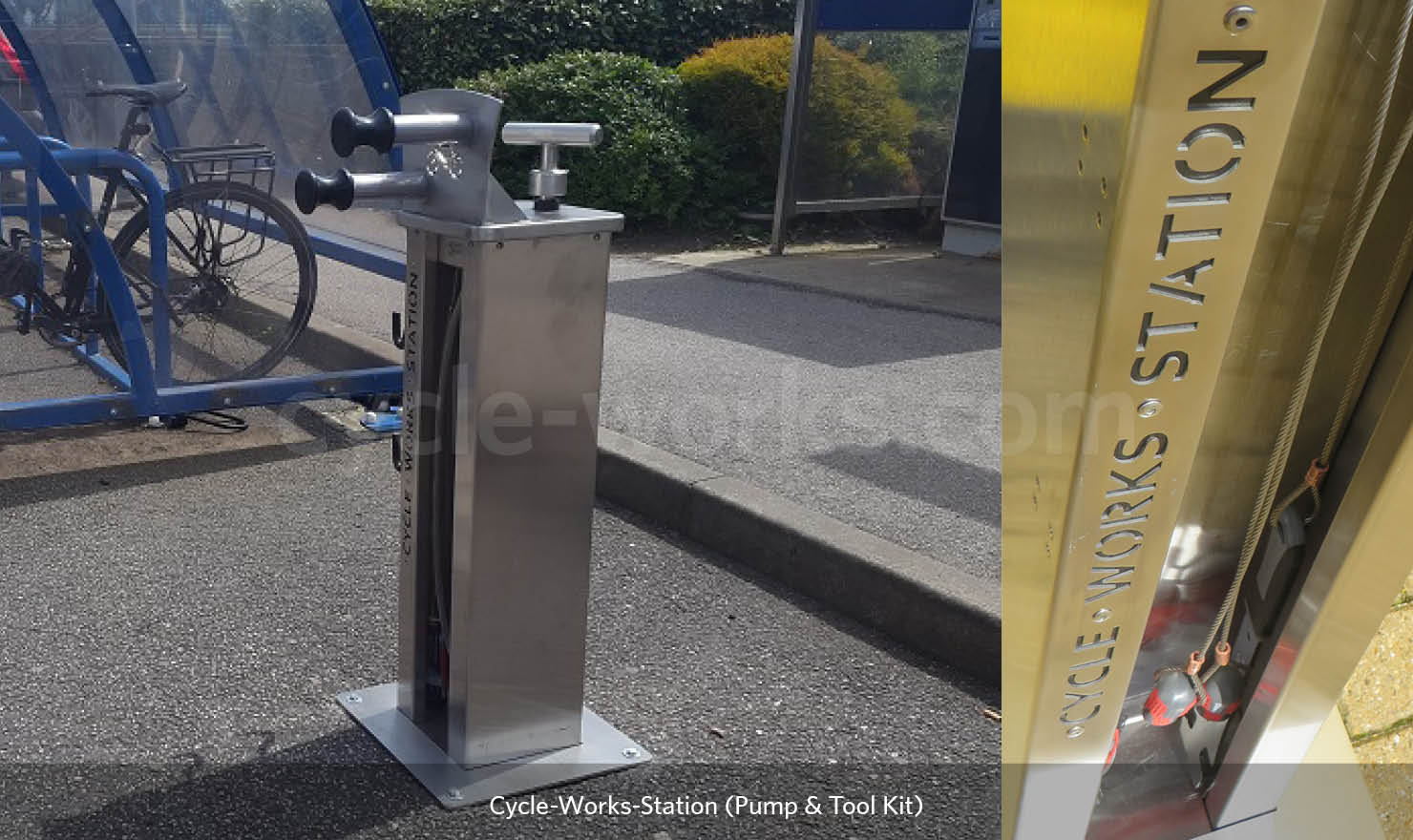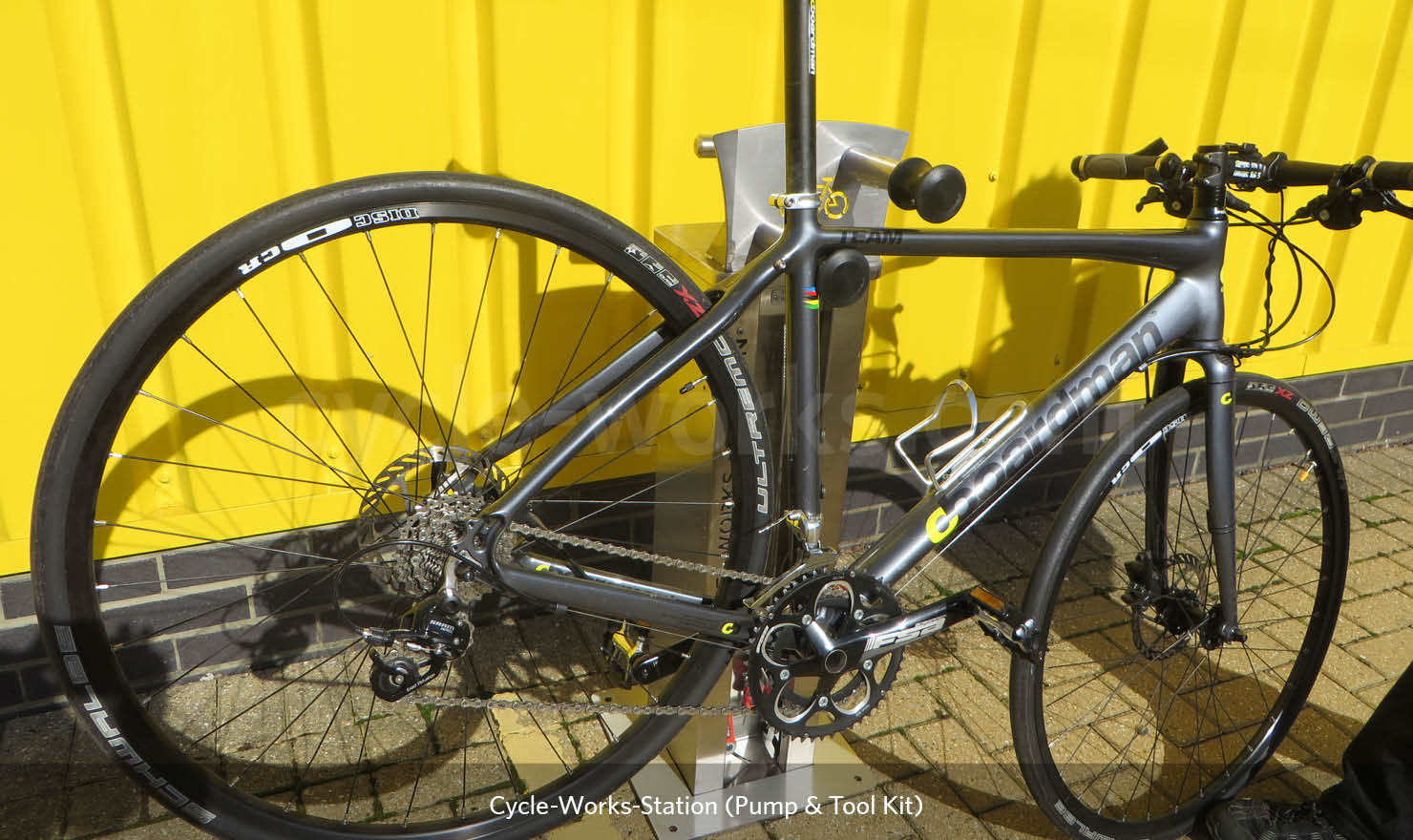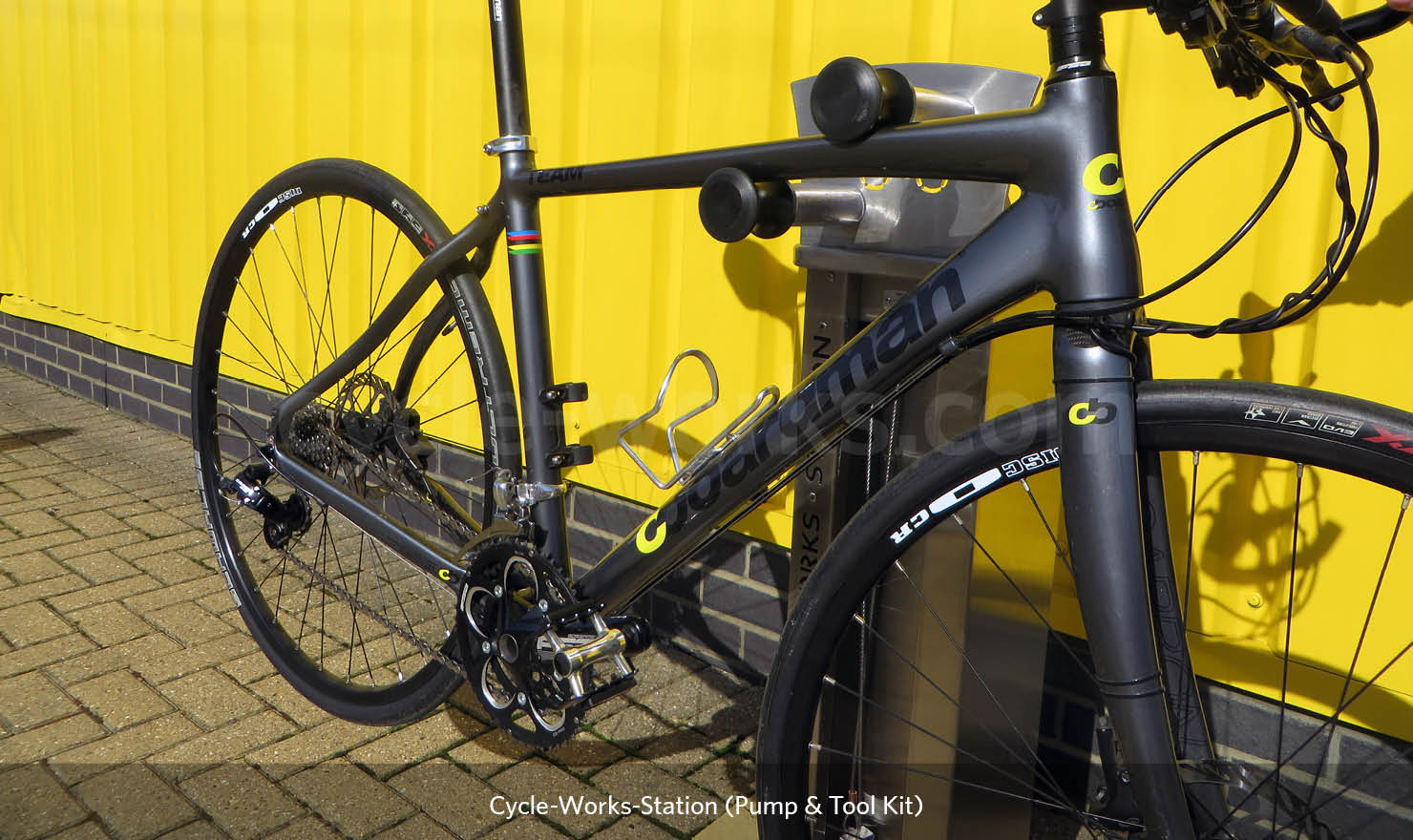 The Pump and Cycle Works Station is an industrial maintenance station that features a bike pump and essential tool kit.
This quality product has been designed to provide a vital service for cyclists, enabling them to repair bikes with minor mechanical problems before continuing their onward journey.
The strong industrial construction and durable stainless steel finish make the Cycle Works Station ideally suited for public spaces, bike stations and the work place. Its base plate allows fixing onto most hard, flat and level surfaces, while the pump's dual Presta/Schraeder valve fits all bikes.
The Cycle Works Station can be customised for a particular site and is designed to match the stylish Cycle-Works Lock2Me rack.
Provides a useful facility for cyclists. Stainless steel body and a strong industrial design. It supports the bike to allow easy maintenance.
Dual Presta/Schraeder valve head and a metal mesh woven hose cover.
This unit is surface mounted with a baseplate and features an integrated tool kit. It can be easily customised to your site.
Please contact us for a quotation.